Madeline Anthes, Tell Me I'm Different (Flash).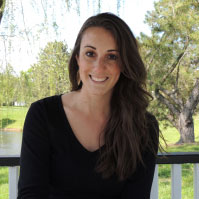 Madeline Anthes is the acquisitions editor for Hypertrophic Literary. Her writing can be found in journals like WhiskeyPaper, Lost Balloon, Cease, Cows, and Jellyfish Review. You can find her on Twitter at @maddieanthes, and find more of her work at madelineanthes.com.
Cynthia Atkins, Automatan Aubade (Poetry). Cynthia Atkins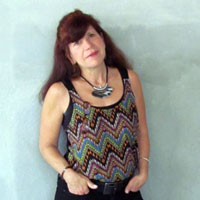 is the author of Psyche's Weathers and In The Event of Full Disclosure, and the forthcoming book, Still-Life With God. Her work has appeared or is forthcoming in many journals, including Alaska Quarterly Review, Apogee, BOMB, Cleaver Magazine,  Diode, Florida Review, Green Mountains Review, Hermeneutic Chaos, Los Angeles review, North American Review,  Rust+Moth, Tampa Review, Tinderbox, Thrush, and Verse Daily.  Formerly, she worked as the assistant director for the Poetry Society of America and has taught English and Creative Writing, most recently at Blue Ridge Community College. Atkins earned her MFA from Columbia University and has earned fellowships and prizes from Bread Loaf Writers' Conference, The Writer's Voice, and [email protected], as well as Best of the Net and Pushcart nominations. She lives on the Maury River of Rockbridge County, Virginia, with artist Phillip Welch and their family. More work and info: www.cynthiaatkins.com and on Facebook.
Joy Belonger, The Femminiello (Poetry).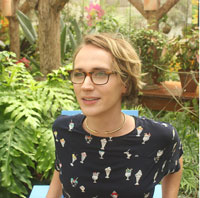 Joy Belonger is a queer transfeminine writer, educator, and printmaker from Chicago, IL. They currently live in Iowa City, where they are a poetry MFA candidate at the Iowa Writers' Workshop. Previous work has appeared in Black Warrior Review, Storyscape, The Cardiff Review, and elsewhere. Follow them on twitter @JoebyElonger
Beth Bilderback, Boyfriends for Masochists (Flash).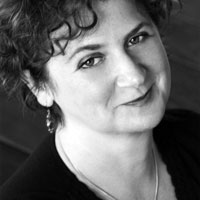 Beth Bilderback's flash essays have been included in KYSO Flash, the Rappahannock Review, and Lascaux Review. She lives in a house with a porch swing in Norfolk, VA.
.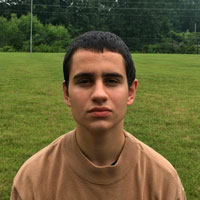 Daniel Blokh, November 23, 2013 (Creative Nonfiction. Daniel Blokh is a 17-year-old American-Jewish writer with Russian immigrant parents, living in Birmingham, Alabama. He is the author of the memoir In Migration (BAM! Publishing 2016), the chapbook Grimmening (forthcoming from Diode Editions), and the chapbook Holding Myself Hostage In The Kitchen (Lit City Press 2017). He is the 2018 National Student Poet of the US for the Southeast Region.
Doug Bolling, variation 32 (Poetry).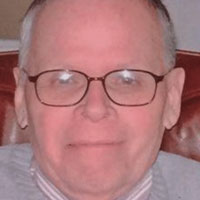 Doug Bolling's poems have appeared in Posit, Slant, Connecticut River Review, Redactions, and The Missing Slate (with interview) among others. He has received Best of the Net and Pushcart nominations and several awards, recently the Mathiasen Prize for his poem "Body and Soul" published at the University of Arizona. He is working on a collection and lives in the greater Chicago area.
Andrew Chang, Watching Po-Po Breathe (Creative Nonfiction). Andrew Chang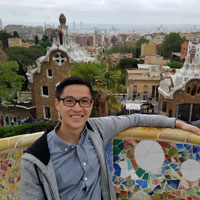 recently graduated from the University of Pennsylvania, where he fell in love with Philadelphia. He enjoys writing about family and travel, and he is an avid sports fan. Originally a proud New York City native, Andrew currently resides in Washington D.C.
Caroline Davidson, Question of Current Atmosphere (Poetry).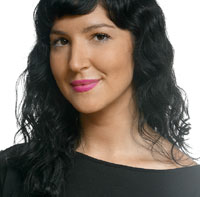 Caroline J. Davidson is a poet and musician from Columbus, Ohio. She received an MFA in poetry from the University of Colorado in Boulder, and her poems have appeared in places like Sixth Finch, Coconut, and DREGINALD. She currently writes, works, and makes gypsy/gothy/synthy tunes in Brooklyn, New York.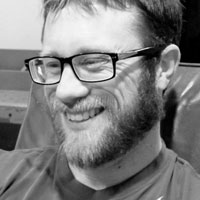 Darren C. Demaree, Three Poems (Poetry). Darren C. Demaree is the author of eight poetry collections, most recently "Two Towns Over", which was selected the winner of the Louise Bogan Award from Trio House Press.  He is the recipient of a 2018 Ohio Arts Council Individual Excellence Award, and the Nancy Dew Taylor Award from Emrys Journal.  He is the Managing Editor of the Best of the Net Anthology and Ovenbird Poetry.  He is currently living in Columbus, Ohio with his wife and children.
Judson Evans, Video Altarpiece (3) (Poetry). Judson Evans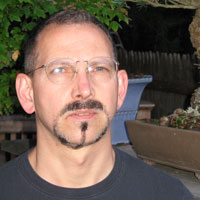 is a poet and visual artist, who has written and published in a variety of poetic forms and genres. He was Director of Liberal Arts at The Boston Conservatory for twenty-five years, and is now a full-time Professor of Liberal Arts at Berklee College of Music, where he teaches Literature, Poetry Workshops, and an elective humanities course on Paleolithic Cave Art. He has been a lifelong enthusiast for all Japanese-based poetic forms and regularly publishes haiku, renku, and haibun in the main journals of those forms. He also writes and publishes contemporary lyric poems. He has been involved in a wide range of collaborative experiments with composers, choreographers, other poets, and most recently with videographer Ray Klimek. Evans has had his poems set to music by composers, such as Mohammed Farouz and Marti Epstein, and developed into dance pieces with choreographer/performance artist Julie Ince Thompson. He was chosen as an "Emerging Poet" by John Yau for The Academy of American Poets in 2007, and won the Philip Booth Poetry Prize from Salt Hill Review in 2013. His poems have appeared most recently in Folio, Volt, 1913: a journal of forms, and Cutbank.
Khaleel Gheba, Giant Possum Draws Crowd in Nicetown.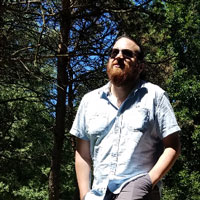 Khaleel Gheba received his MFA in Poetry from the University of Illinois Urbana-Champaign in 2014. His work has appeared or is forthcoming in DIAGRAM, Redivider, Bayou Magazine, the Bellingham Review, Split Lip, and elsewhere. He currently lives in Maryland, where he works as a public librarian.
Susan Celia Greenfield, Penis Envy (Fiction)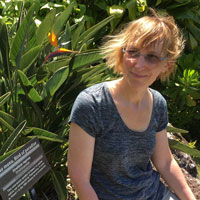 received a Ph.D. in English from the University of Pennsylvania and teaches literature at Fordham University in Bronx, N.Y. Her fiction has appeared in several journals, including Cimarron Review, Literary Mama, and The Stockholm Review of Literature. She is the author of a monograph about mother-daughter relationships in novels by women, and editor of the forthcoming book, Sacred Shelter: Thirteen Journeys of Homelessness and Healing. She is currently working on a novel.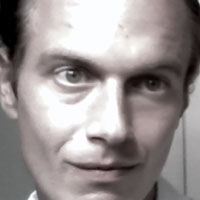 A finalist for the 2015 National Poetry Series Award for his sonnet sequence Bel (Expat Press), Joseph Harms, Plurisy (Poetry) is the author of the novels Baal and Cant, as well as the forthcoming Evil Trilogy (Expat Press).  His work has appeared in numerous literary journals, including Boulevard, The Alaskan Quarterly Review, The North American Review, The International Poetry Review, The Opiate and Bayou Magazine.
Jeff H., Creativity School (Flash)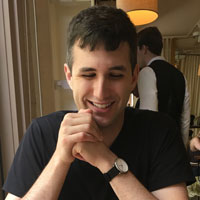 is a high school English teacher. His short fiction has been published in The Drabble, Eunoia Review, and Foliate Oak Literary Magazine. He runs Batch & Narrative with his wife, a dietitian. They write about cooking, writing, and everything else.
.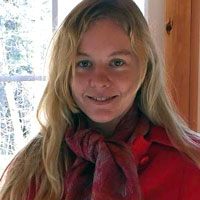 Patricia Hartland is a candidate for the MFA in poetry at the University of Notre Dame, and a recent graduate of the Iowa Translation Workshop. She translates from French, Martinican Creole, and Hindi, with a special interest in Caribbean literature. Her translations of prose, poetry, and theatre have appeared or are forthcoming in Asymptote, Circumference, Drunken Boat, Two Lines, and elsewhere.
Jennifer L. Hollis, While the iPhone was in Rice (Flash)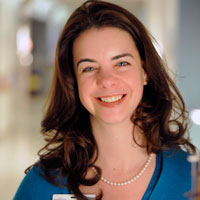 is a writer, music-thanatologist, and the author of Music at the End of Life: Easing the Pain and Preparing the Passage. Her writing has appeared in the New York Times, the Washington Post, and other publications. She is working on a book about what she's learned (and refuses to learn) from playing harp for people at the end of life. She lives in Somerville, Massachusetts. You can connect with her at JenniferHollis.com or @JenniferLHollis.
Patricia Hartland, where we come from  (Poetry)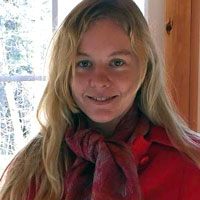 Patricia Hartland is a candidate for the MFA in poetry at the University of Notre Dame, and a recent graduate of the Iowa Translation Workshop. She translates from French, Martinican Creole, and Hindi, with a special interest in Caribbean literature. Her translations of prose, poetry, and theatre have appeared or are forthcoming in Asymptote, Circumference, Drunken Boat, Two Lines, and elsewhere.
Kate LaDew, Blind Trees (Fiction)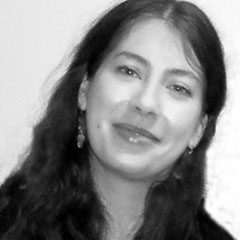 is a graduate from the University of North Carolina at Greensboro with a BA in Studio Art.  She resides in Graham, NC with her cats Charlie Chaplin and Janis Joplin. Her story The Song in a Cloud appeared in Issue No. 2 of Cleaver.
.
Eleanor Levine, David Bowie and the Space Motorbike (Flash)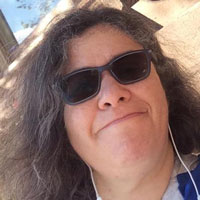 Eleanor's writing has appeared in more than 60 publications, including Fiction, Evergreen Review, Litro, Artemis, The Toronto Quarterly, decomP magazinE, The Denver Quarterly, The Atticus Review, The Missing Slate, SRPR, Wigleaf, The Breakwater Review, and Bull (Men's Fiction); forthcoming work in Faultline Journal of Arts and Letters, Switchback, and Willard & Maple. Levine's poetry collection, Waitress at the Red Moon Pizzeria, was published by Unsolicited Press (Portland, OR). Eleanor received her MFA in Creative Writing from Hollins University in Roanoke, VA, in 2007.
Jared Levy, Waiting for You in Paris (Fiction)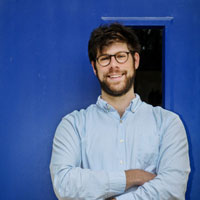 has published in regional and international journals including The Quotable, Apiary Magazine, The Machinery, and The Matador Review. He holds a BA in Philosophy from Bates College and is the recipient of support from the National Endowment for the Humanities, the Lacawac Artists' Residency, and the Bread Loaf Writers' Conference. He was born in Philadelphia, PA and currently lives there, too. He is a proud member of the Backyard Writers Workshop.
.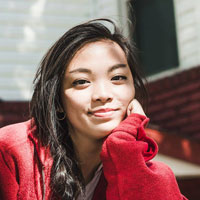 Holly Li, The Revolution Is Not Dead: I'm Wearing It (Creative Nonfiction) is a recent graduate of the University of Pennsylvania, headed to the West Coast to pursue surfing or perhaps a promising career in hip-hop dance. She spent her childhood, however, in rural Ohio, surrounded by poets and hippies. The provincial nature of her Appalachian town is largely to blame for her dogged optimism, Asian-American growing pains, and deep-rooted love for folk music."
Samuel Lieb, Thunder in the Raindrop (Flash)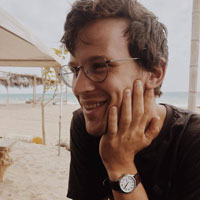 is an undergraduate student of Hispanic Studies and Environmental Studies at Brandeis University. He was raised in Omaha, Nebraska and feels that conscientious small-scale farming is the way to a more sustainable future. His writing has been published or is forthcoming in Unbroken Journal and Cleaver Magazine.
Kim Magowan, Keys (Flash)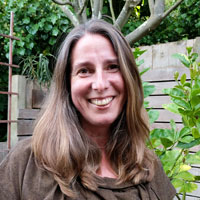 lives in San Francisco and teaches in the Department of Literatures and Languages at Mills College. Her short story collection Undoing won the 2017 Moon City Press Fiction Award and was published in March 2018. Her novel The Light Source is forthcoming from 7.13 Books in 2019. Her fiction has been published in Atticus Review, Bird's Thumb, Cleaver, The Gettysburg Review, Hobart, New World Writing, Sixfold, and many other journals. She is fiction editor of Pithead Chapel. More at kimmagowan.com.
Virginia Marshall, Ladies. (Creative Nonfiction)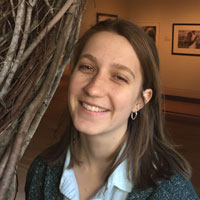 is a writer and radio producer. Her work can be read and/or heard in The Harvard Review, Atlas Obscura, The Millions, Brevity, and on WBUR, Boston's NPR news station.
.
James McKee, November, the Realist (Poetry)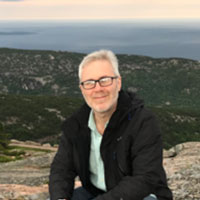 enjoys failing in his dogged attempts to keep pace with the unrelenting cultural onslaught of late-imperial Gotham. His poetry has appeared or is forthcoming in Acumen, The Raintown Review, Saranac Review, The South Carolina Review, THINK, The Midwest Quarterly, Xavier Review, and elsewhere. He currently works as a private tutor and spends his free time, when not writing or reading, traveling less than he would like and brooding more than he can help.
Ben Morris, Taking the Bait (Flash)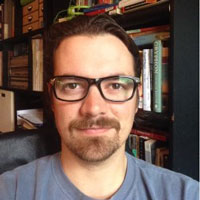 recently earned his PhD in English from the University of North Dakota. He has had fiction or poetry appear in Lake Effect, drafthorse, Digging Through the Fat, North Dakota Quarterly, and others. He is currently a full-time English lecturer at Appalachian State University. He lives in the Blue Ridge Mountains with his partner and two children.
Thomas Osatchoff, In Need of a Shower (Poetry)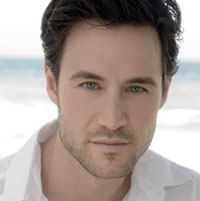 is doing fieldwork for his debut volume of poetry. He has resided in many places throughout the world where he has had opportunities to develop his perspective. His work has appeared recently both online and in print.
.
Maya Owen, Carte Blanche (Poetry)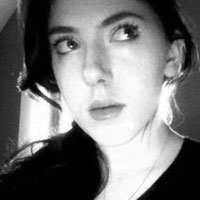 lives, writes, and sings in London, England. Her work has been featured in publications including The Adroit Journal, Alexandria Quarterly, DIALOGIST, and DRUNK IN A MIDNIGHT CHOIR, and been nominated for a Best of the Net award.
.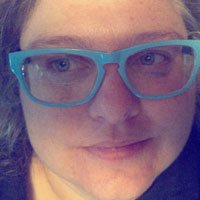 Alexis Petri,  Perpetual Wonderment  (Poetry) recently returned to writing poetry. She has a master's degree in English and a doctorate in educational foundations. For the past twenty years, she has been kicking down the doors of academia to better serve post-traditional students. She has helped preschool teachers earn degrees in early childhood, military veterans earn degrees in stem fields, as well as tailoring supports for college students with learning disabilities. Her poetry and photography have most recently appeared in Cagibi, Midwest Review, Marathon Literary Review, The Same, and Ellipsis… literature & art.
Michael Riess, Peanut Man (Fiction)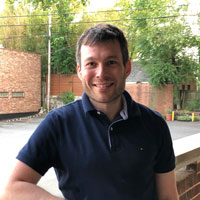 lives in Washington D.C. with his wife, Jen, and his daughter, Madeline. He works as an attorney and has recently started writing short fiction. His work has appeared in Typehouse Literary Magazine.
.
Michelle Ross, My Husband is Always Losing Things (Fiction)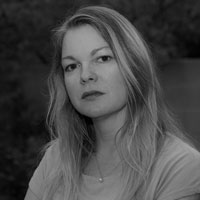 is the author of There's So Much They Haven't Told You (2017), which won the 2016 Moon City Press Short Fiction Award. Her fiction has recently appeared in New World Writing, Passages North, Electric Literature's Recommended Reading, TriQuarterly, and other venues. She is fiction editor for Atticus Review. www.michellenross.com
Juliana Roth, This is Not a Story (Fiction)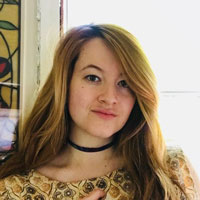 is a writer from Nyack, N.Y. She currently lives in Philadelphia. Her writing has appeared in Entropy, VIDA Review, Irish Pages, among other publications.
.
Jen Rouse, Remedy (Poetry)
is the Director of the Center for Teaching and Learning at Cornell College. Her poems have appeared in Poetry, Wicked Alice, Parentheses, Bone & Ink Press, Crab Fat Magazine, Up the Staircase, Southern Florida Poetry Journal, Gulf Stream, and elsewhere. She was named a finalist for the Mississippi Review 2018 Prize Issue. Her chapbook, Acid and Tender, was a finalist for the Charlotte Mew Prize and published by Headmistress Press. Riding with Anne Sexton, Rouse's second book, is forthcoming from Bone & Ink Press in collaboration with dancing girl press. Find her at jen-rouse.com and on Twitter @jrouse.
Andrea Ruggirello, The Hungry Man Challenge (Fiction)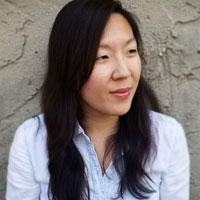 . Andrea's stories, essays, and poetry have been published in Third Coast, The Baltimore Review, McSweeney's Internet Tendency, Catapult, Day One, and other publications. She recently completed her MFA in fiction at West Virginia University. Born in Seoul and raised on Staten Island, Andrea currently lives in Washington, DC and is finishing a novel.
Randall Seder, Donut Shop (Creative Nonfiction)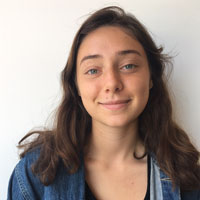 is from Portland, Maine. When she is home, she enjoys walking her dogs at the beach, reading on the couch, and hiking in the Maine woods. She is studying Psychology at Bryn Mawr College. This is her first publication.
.
Kimberly Grabowski Strayer, The Rest (Poetry)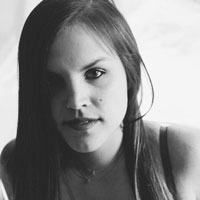 is a poet and horsewoman from Kalamazoo, Michigan, where she received her B.A. in English Writing from Kalamazoo College. She holds an MFA in poetry from The University of Pittsburgh. Her poems have appeared in Superstition Review, Midwestern Gothic, Pretty Owl Poetry, Crab Fat Magazine, and others. Her chapbook, Afterward, is available from Dancing Girl Press.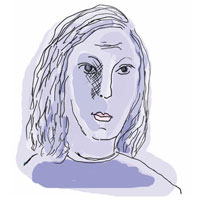 Emily Steinberg, No Collusion! (Visual Narrative) is a painter and graphic novelist and has shown her work in the United States and Europe. Most recently, images from her visual narrative Broken Eggs were featured in an exhibit titled Sick! Kranksein Im Comic: Reclaiming Illness Through Comics at the Berlin Museum of Medical History @ the Charité, Berlin, Germany. Her graphic novel memoir, Graphic Therapy, was published serially in Smith Magazine, her short comic, Blogging Towards Oblivion, was included in The Moment (Harper/Collins 2012) and her visual narratives Paused (2018), Berlin Stories: Time, Memory, Place (2017), A Mid Summer Soirée (2015), Broken Eggs (2014), and The Modernist Cabin (2013) have been published in Cleaver Magazine. She currently teaches painting, drawing, graphic novel, and the History of Comics at Penn State Abington. She earned her M.F.A. and B.F.A. from the University of Pennsylvania and lives just outside Philadelphia.
Jennifer Todhunter, The Menstrual Cycle of a Grieving Woman (Flash).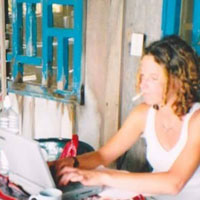 Her stories have appeared in SmokeLong Quarterly, Necessary Fiction, CHEAP POP, and elsewhere. She was named to Wigleaf's Top 50 Very Short Fictions 2018, and is the Editor-in-Chief of Pidgeonholes. Find her at www.foxbane.ca or @JenTod_.
.
Nikolaj Volgushev, Copenhagen Cemetery (Fiction)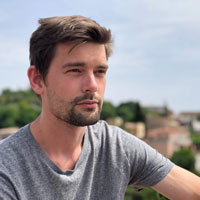 . Nikolaj's fiction has appeared in journals such as the Cafe Irreal, The Molotov Cocktail, and Cease, Cows. He currently lives in Aarhus, Denmark where he writes, programs, and does other things along those lines. Before moving to Denmark, Nikolaj lived in New England, and before that in Germany. It is unclear where, if at all, Nikolaj lived before that.
When Luke Wortley, Ontology of Fatherhood (Flash)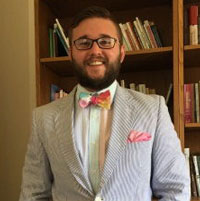 was a kid he wanted to be an interventional radiologist. After four or five concussions, he forgot calculus and figured out he loved words instead. He has an M.F.A. in Creative Writing from Butler University, where he was the fiction editor at Booth: A Journal. His fiction and poetry have appeared in Inch, Limestone, Lascaux Review, Pea River Journal, and Milkfist.
Abbigail Yost, Recurring & How to Break a Heart (Flash)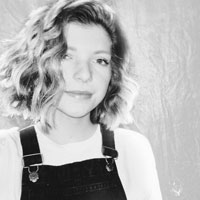 is a full-time student, part-time library page, and all-time perfectionist in most things unnecessary. Her literary crushes include the likes of Holden Caulfield and Henry Winter, two clashing personas that actively influence the subject matter and tone of her stories. She writes to bridge gaps, feign wisdom until wise, advocate for the unconventional, and normalize the lives of in-betweeners like her.