Find community and grow your craft in our online workshops. We host both synchronous and asynchronous courses using Zoom and Canvas, an easily accessible, private online platform. Whether you're a new writer or a well-published pro, you'll find motivation, structure, constructive criticism, and a dedicated cohort. Offerings are continually updated, so check back for more, or email [email protected] to be added to our workshop mailing list.
To register, click on the workshop listing or go directly to our Submittable page.
UPCOMING WORKSHOPS
Summer workshops coming soon!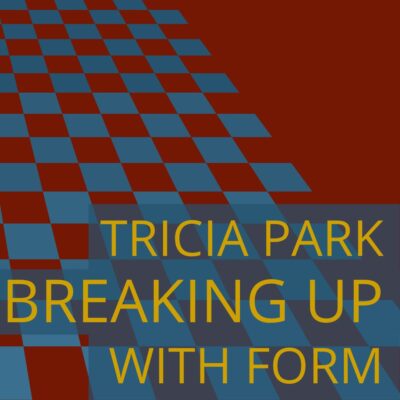 Nonfiction, All Levels | Asynchronous with 5 Zoom sessions
ONGOING CLINICS
One-on-one feedback and guidance for creative nonfiction writers
One-on-one feedback and guidance for fiction writers
---
What Our Students Are Saying About Cleaver Workshops:
WRITING THE BODY
The class helped me write in a more confessional way, and to explore the experience and the confusion of being in my body. I now dig deeper into this embodied experience.
[The workshop] freed me up to write exploratory pieces that were outside of the style of writing I customarily do. Also, the comments I got from the teacher and from classmates on one of the pieces I submitted caused me to think a lot about being clear with myself about what the focus of a piece is and to ask myself why I'm writing it and what I'm trying to get at.
MICRO MENTORING
Kathryn gives excellent constructive feedback with concrete suggestions to improve and deepen my writing. Also, the students who enroll in her workshops are of a higher caliber than other online writing courses I've taken. Reading their writing and receiving their feedback is invaluable.
These classes with Kathryn are truly amazing—the other writers I've met there have been fantastic (and produced work that often goes on to be published; sometimes I've been able to place work afterwards, too).
Working in a small group made me experiment more and take more risks with my writing. Weekly group meetings plus the optional one-to-one Zoom meet with the instructor at the end? Excellent!
POETRY SCHOOL
Having more historical context for poetry has given me much inspiration for creating new poems and a greater understanding when I read poetry.
UNSHAPING THE ESSAY
Turning an essay on its head–or side, or bottom– is an invaluable exercise. It expands the possibilities of how we can share true experiences with others by a factor of a million.
Sydney's feedback was impressive; thoughtful and kind. I was surprised how much reading the word of others and reading feedback on their works was helpful.
I generated some of my best work ever!
As someone who primarily writes fiction, I found this class to really help me as far as opening up the possibilities of what I can write nonfiction-wise. I'm very excited about the essay drafts I came out of the class with; this class showed me that I *could* write nonfiction and that I don't have to be limited to fiction.
Sydney is a great teacher. Always approachable and willing to answer questions. She is an amazing resource and provides great literary examples whatever point that students brought up for discussion.
PROPULSIVE PICTURE
"It opened a different way of looking at creating poetry."
AFTERBURN
I felt like I did in Algebra 2 class when this light went off & I began understanding the work before me that I hadn't quite grasped in Algebra 1. I've been cranking through revising stale stories since the workshop.
SHARPEST TOOLS
"Lise spoke deeply and generously from her own formation as a writer, and about the writing of her two very different books. In my journey to become a published writer of a memoir, even though my formation is as a visual artist and critic, her generosity gave me a case in point to think about. Right now, for me at least I am finding the most inspiration from the teachers of these workshops as models for professional-level work in the field."
"Lise is sensitive and generous while giving constructive criticism. She is also adept at guiding group discussions."
TELLING TRUE STORIES:
"Other than the topics that were all useful and valuable, Sydney included a wonderful revision exercise that I had never considered before–incorporating prose poetry into a piece. I revised my least favorite piece, and it became my favorite piece. "
"Sydney was a very gifted teacher, capable of elevating my writing, even though I'm a beginning writer. I appreciated her sensitive, thoughtful and practical feedback and how she managed the feedback we gave each other."
"Sydney was one of the more considerate, warm and insightful facilitators I have met. She was a sharp and welcome contrast to some of the horror stories that we sometimes hear about how such groups can be unkind and kill budding writers' desire to "expose" their work."
"This was a fantastic group with a great sense of community. I miss them."
"I had never experienced the value of the writing community for feedback and encouragement. Wow, Sydney really set the tone, offering acceptance and providing lots of positive direction."
TRANS Is Not An Abbreviation:
"Excellent. Provided much insight into how to write effectively about non-binary characters. I would recommend Foster to anyone."
"I loved this class. Foster's lectures were insightful and inspiring. Exposure to the writing of my classmates was wonderful and often very moving. I've taken a ton of writing workshops over the years and this was one of my favorites."
"Talented, witty and kind. Foster is wonderful."
"This workshop helped me to trust myself and take more risks in my writing. It also helped me to ask important questions about the ways in which I've been holding myself back."
WEEKEND WRITING:
"I found Andrea's creation of a 'gentle accountability,' as she once put it, very effective."
"I really appreciate writing in community without the pressure of sharing or workshopping. For me, it's most important to get my butt in the seat and keep it there, and this 90 minutes each week feels sacred and protected."
Refund policy:
Full refund minus a $30 processing fee up to two weeks before the start of class. 
Or full credit (no penalty) to enroll in alternate class(es). If the alternate class is a higher price, the student must pay the balance.
Half-refund from two weeks before the start of class until the day before class starts.
No refunds after the day before start of class. Our teachers need to be paid. 
Limit: two partial incidents per student. 
Refunds processed through PayPal.