Literature, Art, & Some Chickens
Spring 2013
Issue No. 1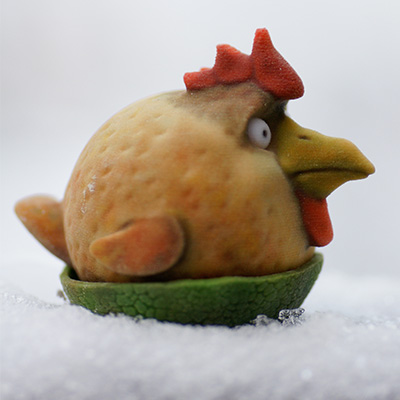 Featuring:
FLASH !*
Ann de Forest, Closing the Curtains
Jim Eigo, Underground & Death Panel
Michelle Fost, Why Not Throw Kisses
Lise Funderburg, The Dilettante's Devotional
Angel Hogan, Tiny Magics
Kathryn Kulpa, Locavore
Charles Rafferty, A Sighting
†Max McKenna, Gary's Sister
Rachel R. Taube, Worm-Dirt
Kevin Tosca, The 104, Tibet, & Like That
ART!
 †Eleanor Leonne Bennett, Photographs
Ira Joel Haber, Works on Paper
Writer Beth Kephart Interviews Artist William Sulit, Chicken Dance
FICTION!
†Darlene P. Campos, And We Slept in a Wigwam
Michelle E. Crouch, Free Coffee for Atheists
Austin Eichelberger, On Lux
Rebecca Entel, Perfect Companion
Katherine Higgs-Coulthard, Lifeboat Theory
Keith Rebec, Going Ringside
ESSAYS!
Renée K. Nicholson, Out of the Blue
†Kristen Martin, Between the Frames
Sarah Buttenweiser, The Oldest Mom in the Room
POEMS!
Deborah Burnham, Albino
Lawrence Eby, from Flight of August
Rachel B. Glaser, In Heaven
Kelly McQuain, Jam
Marybeth Rua-Larsen, Heat
Miriam Sagan, Gone
John Timpane, In a Dry Month
Kevin Varrone, Birthplace of a Nation
EDITORS' BLOG!
Notes and Sundry From Our Editors
REVIEWS!
New Small-Press Publications of Poetry, Fiction, Nonfiction
thwack!