Fresh-Cut Lit & More
Issue No. 23 • FALL 2018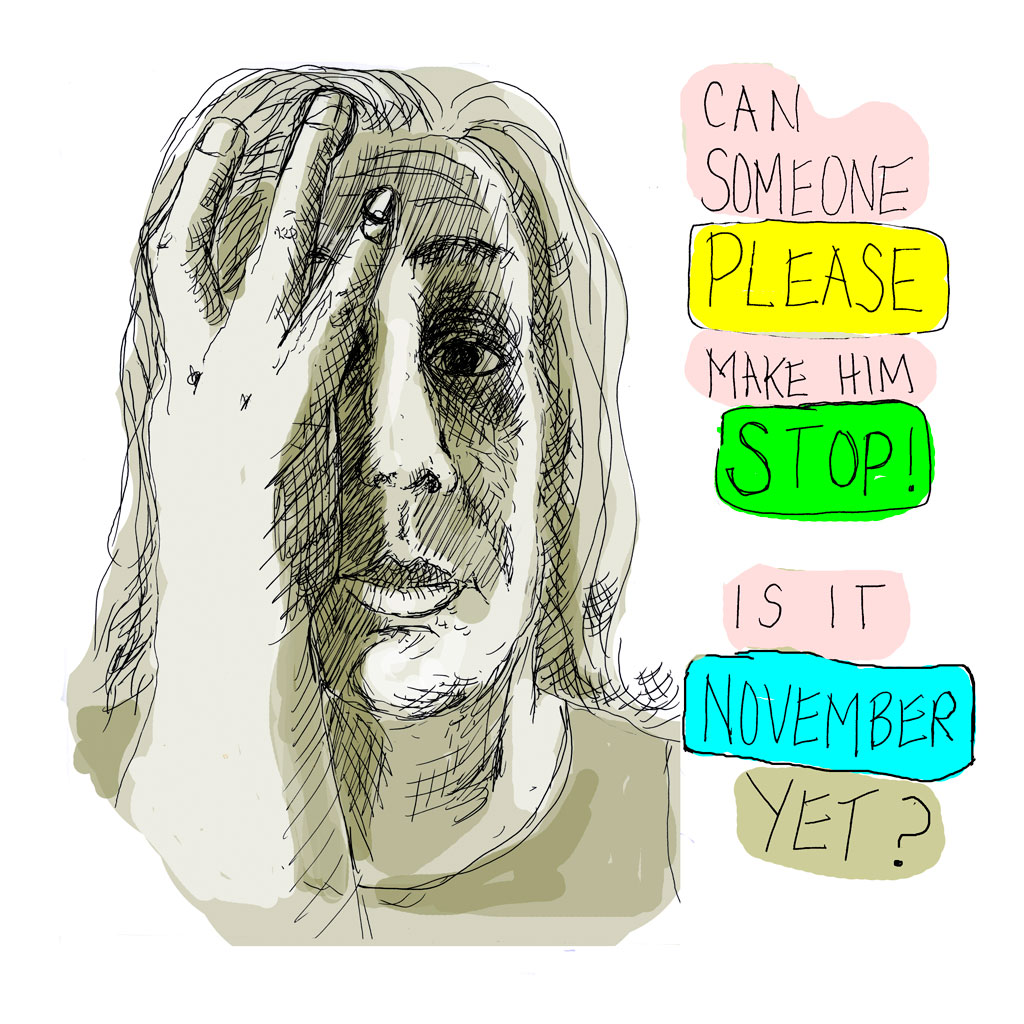 ART
Denise Gallagher, Mindscapes
Photographs
VISUAL NARRATIVE
Emily Steinberg, No Collusion!
POETRY
Darren C. Demaree, Three  Poems
∗Patricia Hartland, where we come from
Joseph Harms, Plurisy
Cynthia Atkins, Automatan Aubade
Alexis Petri, Perpetual Wonderment
Jen Rouse, Remedy
Kimberly Grabowski Strayer,The Rest
Khaleel Gheba, Giant Possum Draws Crowd in Nicetown
Thomas Osatchoff, In Need of a Shower
Judson Evans, Video Altarpiece (3)
Joy Belonger, The Femminiello
∗Maya Owen,Carte Blanche
James McKee, November, the Realist
Caroline J. Davidson, Question of Current Atmosphere
Doug Bolling, variation 32
FLASH
Ben Morris, Taking the Bait
Luke Wortley, Ontology of Fatherhood
Madeline Anthes, Tell Me I'm Different
Kim Magowan, Keys
∗Jeff H., Creativity School
Jennifer Todhunter, The Menstrual Cycle of a Grieving Woman
Beth Bilderback, Boyfriends for Masochists
Eleanor Levine, David Bowie and the Space Motorbike
Jennifer L. Hollis, While the iPhone was in Rice
∗Abbigail Yost, Recurring & How to Break a Heart
∗Samuel Lieb, Thunder in the Raindrop
SHORT STORIES
∗Jared Levy, Waiting for You in Paris
∗Michael Riess, Peanut Man
Kate LaDew, Blind Trees
Nikolaj Volgushev, Copenhagen Cemetery
∗Andrea Ruggirello, The Hungry Man Challenge
∗Juliana Roth, This is Not a Story
∗Susan Celia Greenfield, Penis Envy
Michelle Ross, My Husband is Always Losing Things

CREATIVE NONFICTION
∗Andrew Chang, Watching Po-Po Breathe
∗Holly Li, The Revolution Is Not Dead: I'm Wearing It
∗Daniel Blokh, November 23, 2013
Virginia Marshall, Ladies.
∗Randall Seder, Donut Shop
∗ A Cleaver Emerging Artist
Cover illustration by Emily Steinberg
---
And while you're here, take a peek inside
OUR CUTLERY DRAWER
In addition to the quarterly literary magazine, Cleaver publishes daily features:

Ask June
Cleaver's in-house advice columnist
Book Reviews
Publications by small and indie presses
Writer-to-Writer
Essays on craft & the writing life
Interviews
With writers, editors, and more
Life As Activism
Poetry and Prose on social justice
On The Edge
Podcasts of original poetry & prose
Travel Essays
On the road with Cleaver
Editors' Blog
What makes us thwack!
Save
Save