Cleaver Interviews
Scroll down to browse excerpts from Cleaver's latest interviews of authors and translators of books by small and indie presses. Interested in interviewing authors or being interviewed? Thwack us an email.
---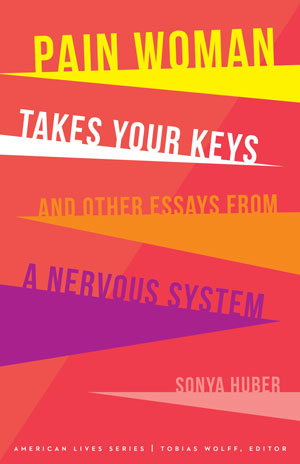 I was first introduced to Sonya Huber's writing through her prescient 2010 book, Cover Me: A Health Insurance Memoir, about the elusive hunt for affordable care, which I was assigned to review. This writer stayed on my radar, and her newest nonfiction book is a satisfying reward. In Pain Woman Takes Your Keys and Other Essays from a Nervous System (University of Nebraska Press 2017), Huber takes her readers inside for a multifaceted view of her experiences with chronic pain, and how that changes a 30-something woman ...
Read the full interview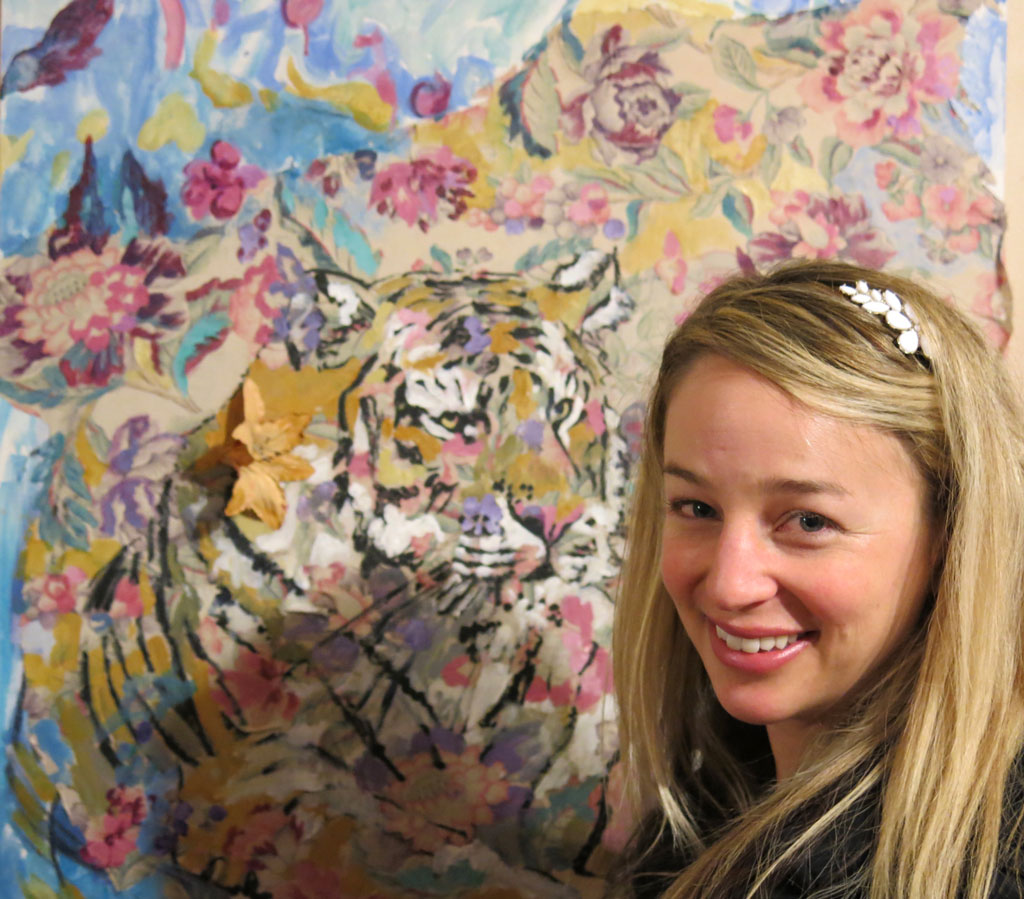 Everyone kept telling me that I was writing and painting in a way that inhabited the same space and when my publisher decided to link these two worlds, at first, I was ambivalent. It was not something I thought possible. I was always working in both realms, often reimagining stories as portraits, and vice versa. I knew I was tapping into the same world, though there was a different sort of energy depending upon my point of entry. No matter how tired I was or how much my head ached, painting always made me feel better. I walked away energized, enthused, even daresay, upbeat. But writing was much more morbid. After writing, I felt drained and would often collapse into bed. It took something from me whereas painting gave me something back. I think by performing both behaviors I achieved stasis ...
Read the full interview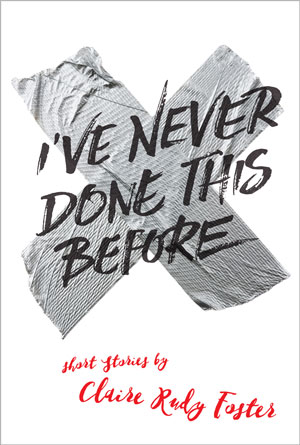 Claire Rudy Foster's short story collection I'VE NEVER DONE THIS BEFORE made its official debut just this week from KLĒN+SŌBR Interventions. It's a tight collection with six stories' worth of addiction, struggle, pain, and grit. Foster's critically acclaimed short fiction has been nominated for an AWP award, a Pushcart Prize, and a Best of the Web award. Foster will be giving her first public reading from the collection at The Alano Club of Portland this upcoming October 22nd ...
Read the full interview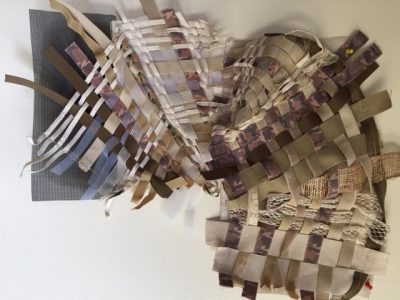 I wanted to at least shift my purpose and practice. Since I was living in Japan and studying Asian art, I started by painting images of kimonos, of figures wearing kimonos; I took photos of models in kimonos, wearing geisha or kabuki makeup. These exercises soon seemed appropriated and hollow and I realized I needed to be making objects themselves, that I was no longer interested in the pictorial representations of things. At the same time, I wanted to create things that were abstractions, that is, non-objective. Does that make sense? I wanted to be creating things where the process and materials were more important and evident than their subjective objectness or narratives. I wanted, ultimately, to create something not representing something, but actually being something, as physically as possible ...
Read the full interview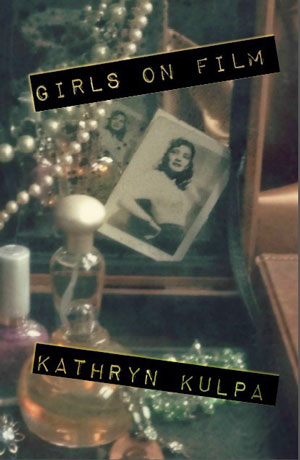 I had the chance to catch up with fellow Cleaver editor Kathryn Kulpa about her chapbook, Girls on Film. It is just out from Paper Nautilus and was a winner of the press's Vella Chapbook Contest. An intriguing part of the prize is that the writer receives a hundred copies of the beautifully designed chapbook to distribute as she likes. Kathryn will be selling signed copies through her Etsy shop, BookishGirlGoods, and she'll also have them available at readings, writing workshops, and other events. Paper Nautilus will also have the book on sale. For more about the Vella Chapbook contest and Paper Nautilus Press, have a look at the press's website.—M.F ...
Read the full interview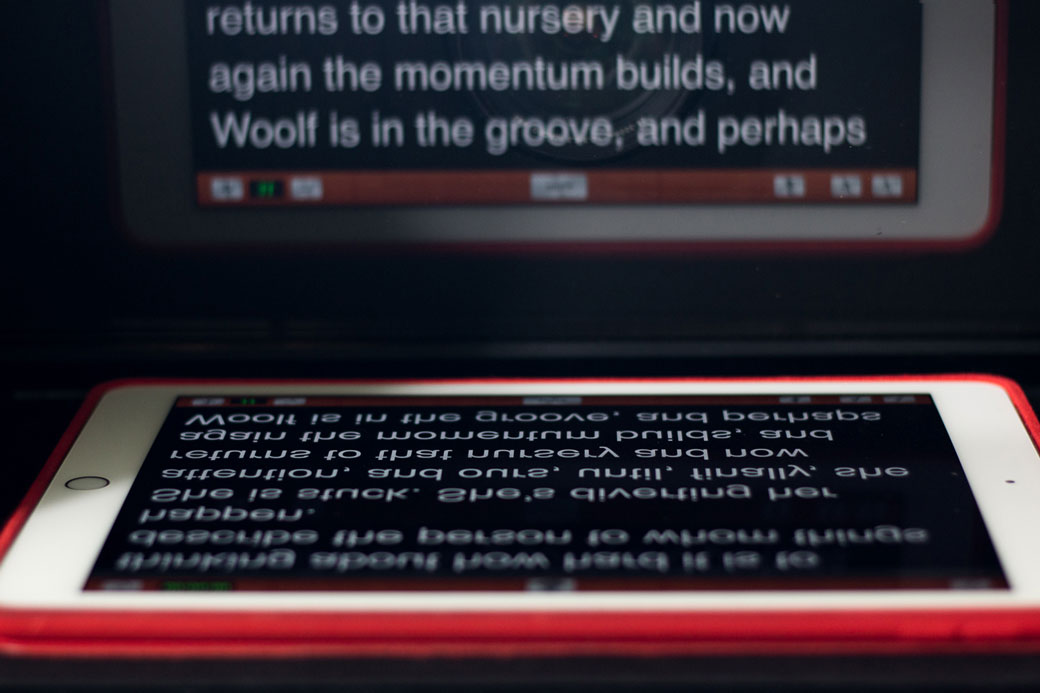 For many years, my husband, William Sulit, and I have collaborated on projects for corporate America—annual reports, commemorative books, employee magazines. When corporate America changed—when the cultures shifted, the ideals, the relationships—we began to explore a new idea, a company we could create and manage as our own, a company through which we could define the quality of the product and the nature of the conversation. We have called that company Juncture Workshops. Through it we offer memoir retreats, a monthly newsletter, and video essays that showcase the work of memoir masters and offer ideas and prompts. As with most things, of course, it all sounds easier than it has been. Here we provide a behind-the-scenes look at our memoir-steeped lives, post video production ...
Read the full interview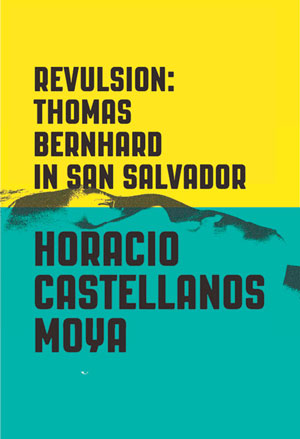 NP: You've traveled to El Salvador, the subject of Revulsion. Did you know about the author Castellanos Moya? LK: In 1995 I traveled by land from Austin, Texas (where I lived at the time) to Costa Rica and spent about a week in El Salvador en route south. I visited the beach at La Libertad described in the book and experienced San Salvador but I don't remember seeing any book other than the one I was somewhat inappropriately reading at the time (Cheever's big red collection of short stories). I hadn't read Bernhard at that point. I hadn't even heard of him. But six years later I became exposed to the Bernhard virus and started reading him like mad, hunting down copies (Vintage hadn't re-issued new editions yet and the University of Chicago editions weren't so easy to find, not even in NYC; in Iowa City, circa 2002 or '03, I found a first-edition hard cover of Gathering Evidence but not a single other Bernhard book in any of the town's many bookstores, which, at the time, may have excessively disheartened me about humanity, as though I needed Bernhard to raise my spirits during the first G.W. Bush administration) ...
Read the full interview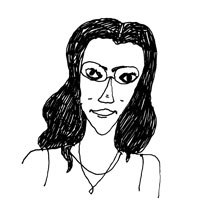 Ranen: I love all the epigraphs you begin your new book with but especially the one by Grace Paley, which is such a great way to think about the art of her narrative: "Everyone, real or invented, deserves the open destiny of life." Perhaps it is also a kind of prophecy of the radical forms of becoming that so many female Jewish artists seem to be so passionately exploring in our time in visual art, from Jill Solloway's Transparent all the way through the seven wonderful figures you explore in How Come Boys Get to Keep Their Noses. In discovering the complicated ways these women explore the relation between self and ethnicity or collective identity, have you learned something about yourself? Does invention figure in your own life as an academic or otherwise? Tahneer: Oh, absolutely! I was a creative writing major in college, and for a long time I thought that the only way to pursue my dream of becoming a writer was to write novels. It took some time for me to realize that there's creativity involved in all different kinds of writing and also that you don't need to write novels to be a "real" writer ...
Read the full interview