Cleaver Workshop Faculty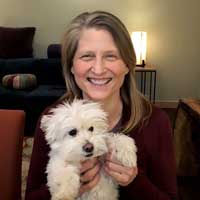 Karen Rile, Workshop Director, PLAYING WITH POV, is the author of Winter Music (Little, Brown), a novel set in Philadelphia, and numerous works of fiction and creative nonfiction. Her writing has appeared in literary journals such as The Southern Review, American Writing, Creative Nonfiction, Other Voices, Superstition Review, Tishman Review, and has been shortlisted among The Best American Short Stories. Karen has published articles and essays in The San Francisco Chronicle, The New York Times, the Philadelphia Inquirer, The St. Louis Post-Dispatch, and others. She is the founding and chief editor of Cleaver and the Director of Cleaver Workshops. Karen lives in Philadelphia and teaches fiction and creative nonfiction at the University of Pennsylvania. She holds a BA from the University of Pennsylvania, an MFA from Bennington College, and a certificate in satire from The Second City. She is also the mom of four adult daughters with more interesting careers than her own: an aerialist, a glass artist, a violist, and a playwright.
---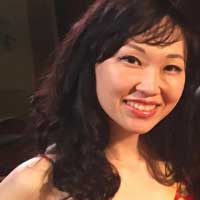 Tricia Park, Associate Director Cleaver Workshops, EMBRACING UNCERTAINTY, THE WRITING LAB, (mixed genre) is a concert violinist, writer, and educator. She is a music graduate of The Juilliard School and received her MFA in writing at the School of the Art Institute of Chicago. Tricia is a  Fulbright Grant Awardee in Creative Writing and currently resides in Seoul, Korea, where she's working on a literary and musical project. Her writing has appeared in Cleaver Magazine and F Newsmagazine. She was also a finalist for contests in C&R Press and The Rumpus. Since making her concert debut at age thirteen, Tricia has performed on five continents and has received the prestigious Avery Fisher Career Grant. She is the host and producer of an original podcast called, "Is it Recess Yet? Confessions of a Former Child Prodigy." Tricia has served on faculty at The Juilliard School, the University of Chicago, and the University of Iowa. She has taught creative writing for the Iowa Summer Writing Festival at the University of Iowa and is on faculty for Cleaver Magazine, where she teaches writing workshops and is a Creative Non-Fiction editor. She is the co-lead of the Chicago chapter of Women Who Submit, an organization that seeks to empower women and non-binary writers. Tricia also maintains a private studio of violin/viola students and writing clients.  Learn more about Tricia and listen to her podcast at: www.isitrecessyet.com. Listen to Tricia play violin at: https://www.youtube.com/c/triciapark
---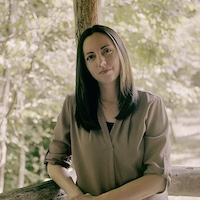 Sydney Tammarine, UNSHAPING THE ESSAY, TELLING TRUE STORIES, (creative nonfiction). Sydney's work has appeared in Ploughshares, B O D Y, The New School's LIT, and other journals. Her essay "Blue Hour" was selected as a Notable Essay in Best American Essays 2021. She holds an MFA in Creative Writing from Hollins University and is an Associate Professor of English at New Mexico Military Institute. She has led writing workshops at The Ohio State University, Hollins University, Otterbein University, and at high schools, including as Writer-in-Residence at Appomattox Regional Governor's School. She serves as creative nonfiction and flash editor for Cleaver.
---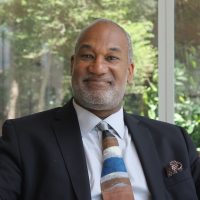 Herman Beavers, WRITING THE PERSONA POEM. Herman's most recent poems have appeared in The Langston Hughes Colloquy, MELUS, Versadelphia, Cleaver Magazine, The American Arts Quarterly, and Supplement, Vol. 2.  His poems are anthologized in the volumes Obsession: Sestinas for the Twenty-First Century (University Press of New England), Remembering Gwen (Moonstone Press), Who Will Speak for America (Temple UP) and in the forthcoming volume, Show Us Your Papers (Mainstreet Rag Press).  His chapbook, Obsidian Blues, was published in 2017 by Agape Editions as part of its Morning House Chapbook Series.  His latest books, are Geography and the Political Imaginary in the Novels of Toni Morrison (Palgrave Macmillan, 2018), and The Vernell Poems (Moonstone Press, 2019) and the forthcoming Even in Such Light (Anaphora Literary Press, 2020).  He serves on the Advisory Boards of The Furious Flower Poetry Center, Modern Fiction Studies, The Black Scholar, The Langston Hughes Review, and African American Review.
---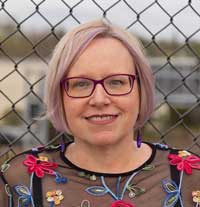 Lisa Borders, THE ART OF THE SCENE, (fiction/nonfiction). Lisa's second novel, The Fifty-First State, was published by Engine Books in 2013. Her first novel, Cloud Cuckoo Land, was chosen by Pat Conroy as the winner of River City Publishing's Fred Bonnie Award, and received fiction honors in the 2003 Massachusetts Book Awards. Lisa's short stories, essays and humor have appeared in The Rumpus, McSweeney's, WBUR's Cognoscenti, Post Road, Washington Square and other journals. She has received grants from the Massachusetts Cultural Council, the Somerville Arts Council and the Pennsylvania Council on the Arts, and fellowships at the Millay Colony, Virginia Center for the Creative Arts, Hedgebrook and the Blue Mountain Center. Lisa also teaches at Boston's GrubStreet, where she founded the Novel Generator program and co-founded the Novel Incubator program. More information on Lisa is available at lisaborders.com.
---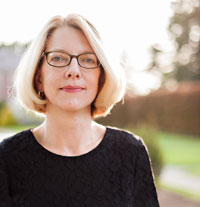 Andrea Caswell teaches WEEKEND WRITING and SHORT STORY CLINIC. Her writing has been published widely in print and online. Her work appears or is forthcoming in Tampa Review, River Teeth, The Normal School, Columbia Journal, Atticus Review, and others. She holds a master's from Harvard University and an MFA from the Bennington Writing Seminars. She's a fiction editor for Cleaver Magazine, and is the founder of Lime Street Writers, a monthly workshop north of Boston. In 2019 her fiction was accepted to the Sewanee Writers' Conference. A native of Los Angeles, Andrea now lives and teaches in Newburyport, Massachusetts. Contact her at www.andreacaswell.com.
---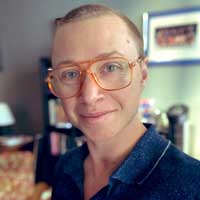 Claire Rudy Foster TRANS (IS NOT AN ABBREVIATION), MIXTAPES, and THE SYNTAX OF GENDER is an award-winning queer, nonbinary trans author from Portland, Oregon. Foster's critically acclaimed short story collection Shine of the Ever was an O: The Oprah Magazine pick for 2019. Their essays, fiction, reporting, book reviews, and other writing appear in The New York Times, McSweeney's, Allure, on NPR, and many other places. Foster is Senior Features Editor at The Rumpus. They still believe in the power of well-written sentences.
---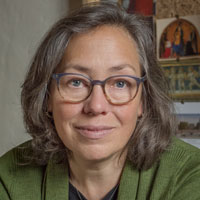 Lise Funderburg teaches THE SHARPEST TOOLS IN THE DRAWER. Her latest book is Apple, Tree: Writers on Their Parents, a collection of all-new work by twenty-five writers, which Publishers Weekly deemed a "sparkling anthology" in its starred review. Previous books include the memoir, Pig Candy: Taking My Father South, Taking My Father Home, and the recently reissued collection of oral histories, Black, White, Other: Biracial Americans Talk About Race and Identity. Her work has been published in the New York Times, TIME, the Philadelphia Inquirer, The Nation, MORE, Chattahoochee Review, Oprah Magazine, and Prevention. Lise has been awarded residencies at the Civitella Ranieri Foundation, MacDowell, Thurber House, and Blue Mountain, among others, and she won a Nonfiction Fellowship from the Pennsylvania Council on the Arts. She teaches creative writing at the University of Pennsylvania and teaches at the Paris Writers' Workshop.
---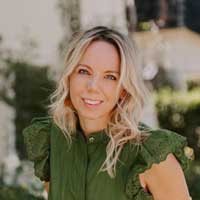 Marnie Goodfriend, WRITING THE BODY is a writer, sexual assault advocate, and social practice artist. She is a 2018 VCCA fellow, recipient of the Jane G. Camp scholarship, and a 2016 PEN America fellow. Her advocacy work, Write to Healing, helps sexual assault survivors reauthor their experience through narrative healing. Marnie's essays, articles, and other writing appear in TIME, Washington Post, The Rumpus, She Knows, Health, and elsewhere.
.
---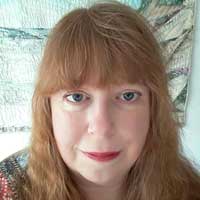 Kathryn Kulpa, THE ART OF FLASH; AFTERBURN; FLASH BOOTCAMP; WRITE, REVISE, PUBLISH!, (flash fiction and nonfiction) was a winner of the Vella Chapbook Contest for her flash chapbook Girls on Film (Paper Nautilus) and has had work selected for inclusion in Best Microfiction 2020 and 2021 (Pelekinesis Press).  Her flash fiction is published or forthcoming in Flash Frog, 100 Word Story, Monkeybicycle, Smokelong Quarterly, and Wigleaf, and she serves as chief flash editor for Cleaver Magazine. Kathryn has been a visiting writer at Wheaton College and has led writing workshops at the University of Rhode Island, Stonecoast Writers Conference at the University of Southern Maine, Writefest in Houston, Texas, and at public libraries throughout Rhode Island.
---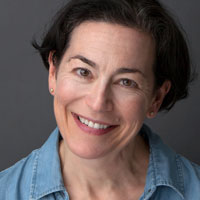 Dinah Lenney, THE ART OF READING YOUR WORK IN PUBLIC, has played countless roles on stage and television, from Lady Macbeth to ER's Nurse Shirley. She's a graduate of Yale, where she didn't study theater, the Neighborhood Playhouse, where she did, and the Bennington Writing Seminars, where she presently teaches nonfiction. Dinah's taught writing and acting in schools all over the country, and co-wrote Acting for Young Actors with director Mary Lou Belli. The author of The Object Parade and Bigger than Life, she also co-edited Brief Encounters: A Collection of Contemporary Nonfiction with the late Judith Kitchen. Her latest book, Coffee, was published in Bloomsbury's Object Lessons series. Dinah lives (reads, writes, grinds, brews—in a Chemex, by the way) with her husband in Los Angeles.
---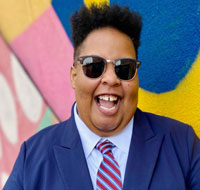 shea wesley martin, MIXTAPES (Creative Nonfiction), is a fat, Black, queer, non-binary writer based in the mountains of Vermont. they write about the joy, pain, and triumph of being Black, queer, and not-quite-woman in and beyond this world. a freelance educator, they also research, consult, and write about creating and sustaining liberatory learning spaces.
.
---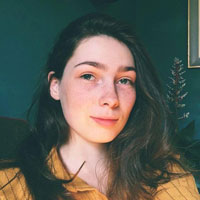 Cleaver Senior Poetry Editor Claire Oleson, EKPHRASTIC POETRY: THE ART OF WORDS ON ART, THE PROPULSIVE PICTURE, POETIC ANATOMIES, (poetry) is a Brooklyn-based writer hailing from Grand Rapids Michigan. She's a grad of Kenyon College, where she studied English and Creative Writing. Her work has been published by the University of Kentucky's graduate literary journal Limestone, Siblíní Art and Literature journal, Newfound Journal, NEAT Magazine, Werkloos Magazine, and Bridge Eight Magazine, among others. She is also the 2019 winner of the Newfound Prose Prize and author of the chapbook Things From the Creek We Could Have Been. 
---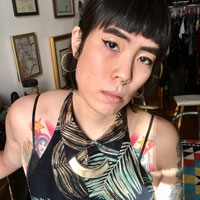 Drew Pham OPEN WOUNDS: On Writing Trauma and Memory is a queer, transgender writer of Vietnamese heritage. A child of war refugees, her work centers on legacies of violence in times of conflict. She has published in Blunderbuss Magazine, McSweeny's, Slice Magazine, Foreign Policy, Time Magazine, The Daily Beast, and Columbia Journal, among others. She lives with her two cats in Brooklyn, NY, and she serves as an adjunct English lecturer at CUNY Brooklyn College.
---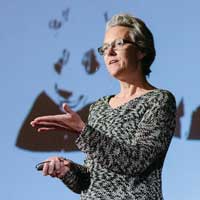 Lucy Spelman, co-teacher, URBAN WILDLIFE: WRITING TO COEXIST, (mixed genre) is a board-certified zoo and wildlife veterinarian with degrees from Brown University and the University of California at Davis. During her tenure as the first woman and youngest person to head the Smithsonian's National Zoo, she brought two giant pandas to the US from China and launched a major renovation plan. She worked as a consultant for Animal Planet before moving to central Africa to run the field program for the Gorilla Doctors. Inspired by the many connections between the arts and sciences, she began teaching biology to students at the Rhode Island School of Design in 2010, and founded the non-profit, Creature Conserve in 2015. She is the author of over 40 scientific articles, the National Geographic Animal Encyclopedia, and The Rhino with Glue-on Shoes.
---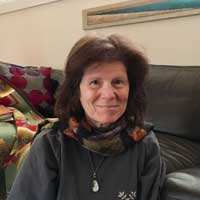 Susan Tacent, co-teacher, URBAN WILDLIFE: WRITING TO COEXIST, (mixed genre). Susan's work has been published in a variety of academic and literary journals including Dostoevsky Studies, Tin House Friday Fiction Online, Michigan Quarterly Review, DIAGRAM, and Cleaver. She's taught literature and creative writing in classrooms from kindergarten to college. She also facilitates an assisted living book club, six years strong now, where the participants' collective age exceeds 900 years.  Visit her website.
---