Hannah Allen (Judging Distance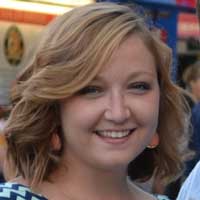 , Creative Nonfiction) was raised among the honeysuckle and hollers of Wolf Creek, Kentucky. She is a graduate student of English at Western Kentucky University. Her work has appeared in Zest, on crumpled sheets of paper at the bottom of her backpack, and in frantic emails to her creative writing group members. Hannah, her fiancé, and their cat live outside of Nashville, Tennessee.
.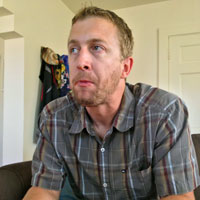 Originally from Boise, Idaho, Andy Bailey (Girl on the Moon, Fiction) teaches English in Los Angeles, where he lives with his wife and dog. He's a Pushcart Prize nominee, and his work has been published in Juked, Tupelo Quarterly, Buffalo Almanack, Stymie, B-Boyish, and Underground Voices, among others. His attempt at a website can be found at www.memyselfandrew.com.
.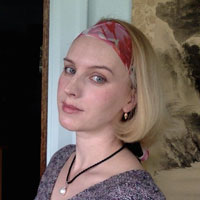 Svetlana Beggs (Alina, Fiction) is a native of St. Petersburg, Russia, and holds an M.A. in Philosophy. Her poems will appear in forthcoming issues of Columbia Poetry Review and Pleiades, and her flash story was in a recent issue of Bartleby Snopes. Her philosophy essay about friendship and conflict was selected for a collection of essays, Friends and Foes. She lives in Seattle with her husband and daughter.
.
Shmu'el Bashevis Ben'yamin (Black Wings Flapping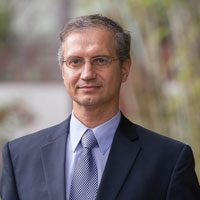 , Fiction) moved to Southern California at the age of ten where he unwittingly learned Spanish before English. It turned out that because of his mother's Semitic tongue, he knew more Ethiopian than English. During his scientific studies in his twenties, he began to publish arrhythmic poems, under various pen names, in Sparrowgrass Poetry Forum, Poetry.com and Eber & Wein. He currently resides near Pasadena.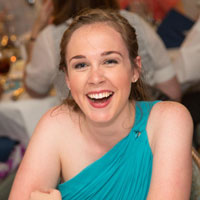 Liz Breen (Hallelujah, Cover by Jeff Buckley, Flash) is a Boston-based writer of screenplays, short fiction and flash. After spending time on such reputable productions as Antiques Roadshow, CONAN, and WordGirl, Liz currently serves as a writer and producer for the television show Phantom Gourmet. She is also an MFA candidate at Vermont College of Fine Arts, and her fiction has appeared in Catch & Release.
.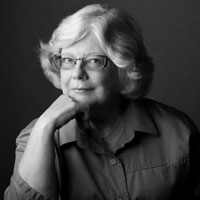 Brenda Butka (Controlled Burn, Wakulla Springs, Florida, Poetry) practices medicine and poetry in Nashville, Tennessee, where she and her husband have just lost their home of 35 years, the farmhouse at Sulphur Creek Farm, to fire. She does write on subjects other than flames, and her poems have been published recently in The Threepenny Review, Florida Review, Cortland Review, Slant, 2nd & Church, Alimentum, Red Wolf, and in medical journals such as Chest, JAMA, and Annals of Internal Medicine, and others.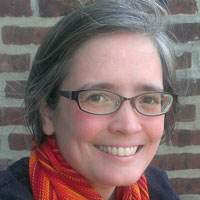 Eliza Callard (Pills, Poetry) was born, raised, and now lives in Philadelphia. Forty years of managing—and occasionally mismanaging—her cystic fibrosis have given her an unusual perspective on loss and endurance. She's put in time as a reporter, a slush-pile reader, and a copy editor. A product of the Philly public schools and Skidmore College, she enjoys family time, hiking and camping, and playing the piano. She's been published in Hobart, and her website is elizacallard.com.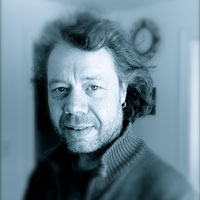 Michael Chaney (A Funeral on the Computer, Flash) is an academic, an artist, a writer, and a dog walker. He lives in Vermont and works in New Hampshire and the transgressions only start there. Others pyrne in the gyres they got over at places like SmokeLong Quarterly, The Adroit Journal, JMWW, and The Citron Review. Get even abstruser with him at michaelalexanderchaney.com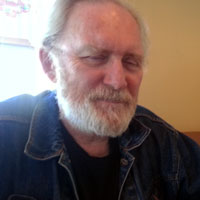 Michael Daley (Dinner, With Alien Abduction, Poetry) born and raised in Dorchester, Massachusetts, took vows and prepared for the priesthood. Upon leaving religious life at 21, he was wild in the streets, protesting wars and seeking a life of experience. His work has appeared in APR, Hudson Review, Seattle Review, North American Review, and Writers Almanac, as well as current or recent issues of Rhino, Gargoyle, Spillway and elsewhere. His books include The Straits, To Curve, Moonlight in the Redemptive Forest, and a recent translation of Alter Mundus by Lucia Gazzino.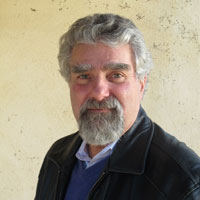 Gregory Djanikian (What I Was Thinking of During the Funeral Service, Douglas, Arizona, Poetry) has published six collections of poetry with Carnegie Mellon University Press, the latest of which is Dear Gravity (2014). His poems have appeared in many journals including American Poetry Review, The American Scholar, Boulevard, The Georgia Review, Iowa Review, Pleiades, Poetry, Poetry Northwest, The Southern Review, Shenandoah, and TriQuarterly, and he has been featured on NewsHour with Jim Lehrer. He directs the undergraduate creative writing program at the University of Pennsylvania.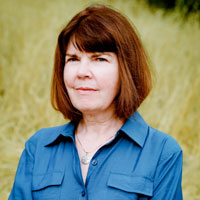 Jacqueline Doyle (Early Spring Rainstorm, Flash/Creative Nonfiction) lives in the San Francisco Bay Area where she teaches at California State University, East Bay. Her flash prose has appeared in Sweet, elimae, Monkeybicycle, Vestal Review, The Rumpus, Literary Orphans, Café Irreal, Corium, and elsewhere. Her essays have earned Pushcart nominations from Southern Humanities Review and South Loop Review, and a Notable Essay citation in Best American Essays 2013. Find her online at www.facebook.com/authorjacquelinedoyle.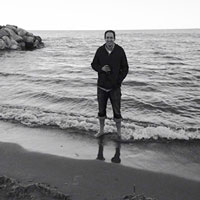 Ori Fienberg (Staying on Track, Poetry), a graduate of the University of Iowa's Nonfiction Writing Program, publishes exclusively flash fiction and prose poetry regularly in venues such as Boaat, Diagram, Pank, Mid American Review, and Subtropics. He telecommutes to work for the College of Professional Studies at Northeastern University in Boston, while living with his fiancée and dog in Evanston, Illinois.
.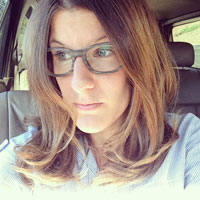 In the sixth grade, M. Goerig (You Won't Remember, Fiction) won first place for a short story she wrote. One might say she's been wandering the world ever since, looking for that elusive muse. Work has also been published in Airplane Reading, Fugue, and Snapping Twig.
.
.
.
Nick Greer (Thunderbird, Creative Nonfiction) is currently pursuing an MFA Creative Writing at the University of Arizona. His writing has appeared in Anamesa. He is the recipient of a Tin House Scholarship and an Academy of American Poets Prize. This summer he will be a research intern at Microsoft's Studio 99.
.
.
Stephen D. Gutierrez (Letting It Be, Creative Nonfiction) published The Mexican Man in His Backyard in 2014. His other books are Elements and Live from Fresno y Los, which won the Nilon Award (FC2) and an American Book Award, respectively. A fiction writer as well as an essayist, he has published his nonfiction in Fourth Genre, River Teeth, Under the Sun, Santa Monica Review, ZYZZYVA, Third Coast, elimae, Red Savina Review, The East Bay Review and Alaska Quarterly Review. He has a piece forthcoming in Fourth Genre, and is a current Best of the Net Nominee. He teaches at Cal State East Bay.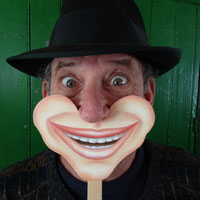 Mitchell Krockmalnik Grabois (Pick, Flash) has had over eight hundred of his poems and fictions appear in literary magazines in the U.S. and abroad. He has been nominated for the Pushcart Prize for work published in 2012, 2013, and 2014. His novel, Two-Headed Dog, based on his work as a clinical psychologist in a state hospital, is available for Kindle and Nook, or as a print edition. He lives in Denver.
.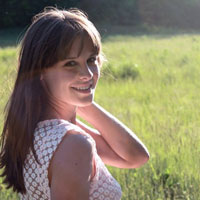 Chelsea M. Harris (Cream Flavored & Cherry Scented, Flash) received the Follet Graduate Merit Award to attend Columbia College Chicago and pursue an M.F.A. from the Department of Creative Writing. Chelsea was named to Glimmer Train's top 25 list for their Very Short Fiction Award and has had work published in Cigale Literary Magazine, Wonderlust Literary Zine, The Antarctican Zine, and on Thought Catalog. She currently resides in Chicago with her cat, Winston.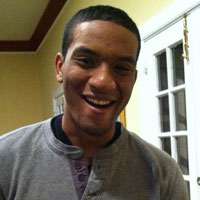 Kamden Hilliard (the energizer bunny leads a march on washington, Poetry) is a poet/essayist running through Hawaii, New York, and Hong Kong with his woes. A recipient of fellowships from Callaloo and The Davidson Institute for Talent Development, Kamden is trying so hard. In the past he's been an editor of The Adroit Journal, Dark Phrases, and The Sarah Lawrence Review. Rumor has it, he's a contributor for Elite Daily and recipient of the 2015 Stanley and Evelyn Lipkin Prize for Poetry. His work has appeared in (or will drift into) Juked, Two Bridges Review, Bodega, The Atlas Review, Jellyfish, and other lovely places. If Kamden wasn't writing, he'd be very sad—or a scientist.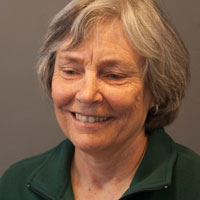 Agatha Hinman (In the Headlights, Flash) is originally from rural Mendocino County in Northern California and now lives in Oakland, California. She graduated from San Francisco State University with a B.A. in English in the 1960s. She works with a health research team, editing research manuscripts for submission to science journals, and has co-authored several science articles. Her creative writing moves back and forth between short fiction and a novel, and reflects the mix of her country childhood and urban Oakland.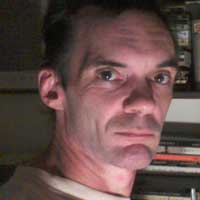 John E. Keats' (Buying Local, Creative Nonfiction) essays and stories have appeared in Midway Journal, Extract(s), Under the Sun, River Teeth, Relief, and Roux. He has an M.A. in English from Boston College. He lives in Massachusetts, reads a lot, and tweets a little @JohnEKeats.
.
.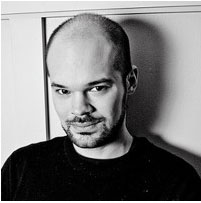 Nick Kolakowski (The Valley, Fiction) has published in The Washington Post, McSweeney's, The Evergreen Review, Satellite Magazine, Carrier Pigeon and Shotgun Honey, among other publications. He's also the author of How to Become an Intellectual, a book of comedic nonfiction that covers (and sometimes, lovingly skewers) everything from ancient Greek tragedies to Albert Einstein. He lives and writes in New York City.
Nick's story "The Great Wave Carries You Forward" appears in Issue No. 5 of Cleaver. His story "Little Orestes" appears in Issue 8.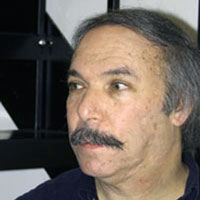 Leonard Kress (Stealing the Book, Poetry) has published poetry and fiction in Massachusetts Review, Iowa Review, Crab Orchard Review, American Poetry Review, Harvard Review, and others. His recent collections are The Orpheus Complex, Living in the Candy Store, and Braids & Other Sestinas. He teaches philosophy, religion, and creative writing at Owens College in Ohio.
.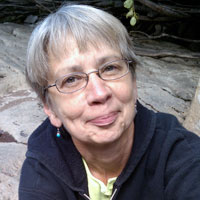 Mercedes Lawry (Three Flash Pieces) has published short fiction in several journals including  Gravel, Garbanzo, and Newer York. She's published poetry in journals such as Poetry, Nimrod, and Prairie Schooner and has been nominated for a Pushcart Prize twice. Additionally, she's published stories and poems for children. She lives in Seattle. Her flash pieces "Puzzling" and "Breathing Room" appear in Cleaver's Issue No. 3. "The Acolytes,""Liar," and "Box" appear in Issue 6.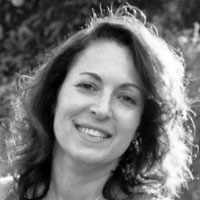 Lisa Lynne Lewis (A Sea of Gurneys, Fiction) is a contributing writer for Literary Mama and has also been published on Prime Number Magazine and in Better Homes and Gardens and Redbook. She has an MFA from Mills College and is an alumna of the Tin House Summer Writer's Workshop. She lives  in Southern California with her family.
.
.Lyn Lifshin (But Instead Has Gone Into the Woods, Poetry)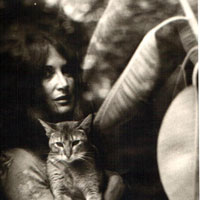 has published  over 130 books and chapbooks including three from Black Sparrow Press: Cold Comfort, Before It's Light and Another Woman Who Looks Like Me.  NYQ Books published A Girl Goes into The Woods. Also just out: For the Roses, poems after Joni Mitchell, and Hitchcock Hotel from Danse Macabre, Secretariat: The Red Freak, The Miracle, Femme Eterna and Moving Through Stained Glass: the Maple Poems. Forthcoming: Degas Little Dancer.
Megan Magers (After Donnie Darko, Flash)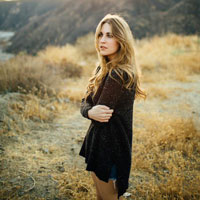 is a creative writer and book reviewer in the Los Angeles area, working on her debut novel. Her fiction has also appeared in Monkeybicycle. Find her on Twitter @megmagers and on Instagram @meganmagers.
.
..
Autumn McClintock (Arles, Poetry)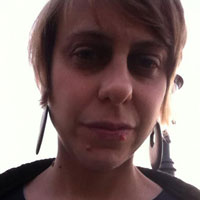 lives in Philadelphia and works at the public library. Her poems have recently appeared in B O D Y, The Carolina Quarterly, Drunken Boat, RHINO, THRUSH, and others. Her essay, "Responsible for Death" appears in the 2013 anthology The Poet's Sourcebook, published by Autumn House Press (no relation). She is a staff reader for Ploughshares.
.
Samantha Memi The Differences Between Us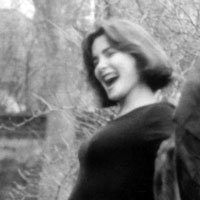 (Fiction) is the author of the chapbook Kate Moss & Other Heroines, and the story collection All in letters bound in string. She lives in London.
.
.
.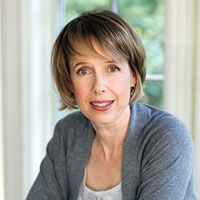 Tania Moore (The Corner of Nutley Ave, Flash)'s fiction has appeared or is forthcoming in The Madison Review, The Flexible Persona, St. Sebastian Review, Quiddity, Kestrel, The Other Journal: An Intersection of Theology and Culture, About Place Journal: A Retrospective of the Civil Rights Movement, among others, and she has been anthologized in Up, Do: Flash Fiction by Women Writers; Crack the Spine; and Siblings: Our First Macrocosm. Having earned her MFA from Columbia University School of the Arts, she teaches creative writing at Riverdale Country School in the Bronx and lives along the mighty Hudson River. Find out more at www.taniamoore.me.
Tina Mortimer (Until Gwen, Creative Nonfiction)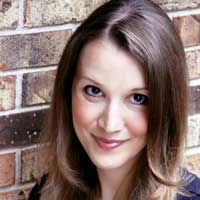 is an essayist and short story writer from Stratford, Connecticut. Her work has appeared in Minnesota Parent, Long Story Short, and The Connecticut Journal, among other publications. She lives with her husband and two young children in White Bear Lake, Minnesota.
.
.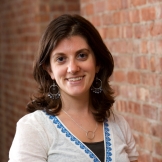 Tahneer Oksman (A Mid Summer Soirée, Visual Narrative) is the Graphic Narrative Reviews Editor for Cleaver Magazine. Her book, "How Come Boys Get to Keep Their Noses?": Women and Jewish American Identity in Contemporary Graphic Memoirs, will be published in February 2016 by Columbia University Press. She is Assistant Professor and Director of the Academic Writing Program at Marymount Manhattan College.
Helen Park (Roots, Creative Nonfiction)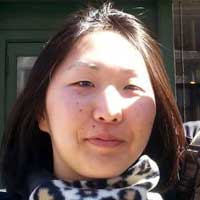 received a B.A. in English from Wesleyan University and is currently working on several pieces about family and gender and a memoir about her father's journey from North to South Korea. Her creative nonfiction appears in BlazeVOX, Sleet Magazine, and Inertia Magazine. She has also published a poem in the Asian-American female anthology, Yellow as Turmeric; Fragrant as Cloves (Deep Bowl Press, 2008).
.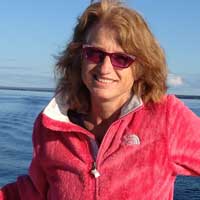 Diane Payne (Compost and Bad Poetry, Creative Nonfiction) is the author of Burning Tulips (Red Hen Press) and Freedom's Just Another Word (Sweatshoppe Publishers).  Most recently, she's had work published in Story South, Lascaux Review, Flyover County Review, Rathalla Review, Lunch Ticket, Split Lip, Switchback, and Literary Orphans.
.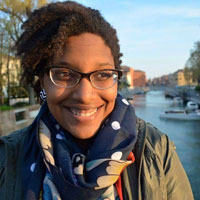 Charnell Peters (Synesthesia and You, Flash) lives in Indiana and studies professional writing at Taylor University. She has done freelance writing for The Secret Place and The Christian Communicator and was a contributing author for Fire Bible For Kids Devotional. Along with numerous radio scripts for WBCL and Power 104.9 WTSX, her work has also appeared in Ruminate Magazine.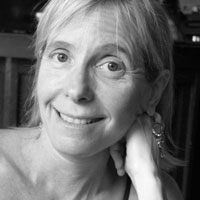 Necee Regis (The Nut King, Fiction) is a frequent contributor to the travel, food and magazine sections of The Boston Globe and has also been published in the Los Angeles Times, The Washington Post, American Way Magazine, The Robb Report, Modern Farmer, The Globe and Mail, and the literary magazine, Tin House. In fiction, excerpts from her unpublished novel, Glitterbox, appeared in Gulf Stream: New Voices From Miami, and Hacks: 10 Years On Grub Street. When not traveling, she divides her time between Boston (summer) and Miami Beach (winter) where she is working on a final draft of yet another novel.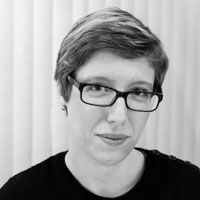 Lisa Rowan (Kitchen, 1999, Flash) is a writer and editor living in Washington, D.C. She's also the co-host of Pop Fashion, a weekly podcast that discusses fashion, culture, and creativity.
.
.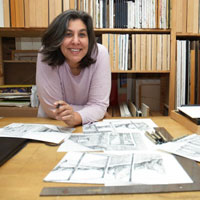 Emily Steinberg (A Mid Summer Soirée, Visual Narrative) is a painter and graphic novelist, earned her M.F.A. and B.F.A. from the University of Pennsylvania and has shown her work widely in New York and Philadelphia. Most recently, she exhibited in a solo show at SFA Gallery, Frenchtown, NJ, and at the Woodmere Museum in Philadelphia. Her graphic novel memoir, Graphic Therapy, can be read online at Smith Magazine. Her short comic, Blogging Towards Oblivion, was included in The Moment (Harper/Collins 2012). Her visual narratives Broken Eggs (2014) and The Modernist Cabin (2013) have been published in Cleaver. She currently teaches painting, graphic novel, and the History of Comics at Penn State Abington. She lives in Philadelphia.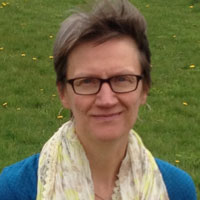 Lisa J. Sharon (Whale Watching, Fiction)'s work has appeared or is forthcoming in Ploughshares,  The Painted Bride Quarterly, The Belt, and Kestrel, among others. She received an Honorable Mention for her short story submission to the 2015 San Miguel Writer's Conference Fiction Contest and she was a semi-finalist for the 2015 Press 53 Award for Short Fiction.
.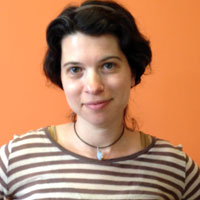 Sara Siegel (Palms, Flash) is a writer and artist living in Somerville, MA. Her previously published works include "Settling" in Vantage Point literary journal, "Home" in Toasted Cheese, and in Wild Violet, "each time" as well as "Young", the companion piece to "Home." Two of her short films have been screened at The Cell Theatre Company in NYC and are available at www.everythingaltersme.blogspot.com. Sara can currently be seen on stage in Boston as part of the sketch comedy group Mister Bismuth.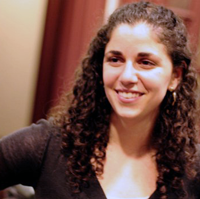 Michelle Taransky (Esther Friedman, Poetry) teaches Critical and Creative writing at Penn where she was awarded the 2014-15 Beltran Family Teaching Award. Taransky is the author of the poetry collections Sorry Was in the Woods (Omnidawn 2013) and Barn Burned, Then (Omnidawn 2009), winner of the 2008 Omnidawn Poetry Prize selected by Marjorie Welish.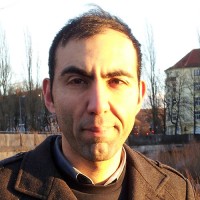 Orkan Telhan (A Now for MENAM, Art) is an interdisciplinary artist, designer, and researcher whose investigations focus on the design of interrogative objects, interfaces, and media, engaging with critical issues in social, cultural, and environmental responsibility. Telhan is Assistant Professor of Fine Arts–Emerging Design Practices at the University of Pennsylvania's School of Design. He was part of the Sociable Media Group at the MIT Media Laboratory and the Mobile Experience Lab at the MIT Design Laboratory. Telhan's individual and collaborative work has been exhibited in venues including the 13th Istanbul Biennial, 1st Istanbul Design Biennial, Ars Electronica, ISEA, LABoral, Archilab, Architectural Association, the Architectural League of New York, MIT Museum, Museum of Contemporary Art Detroit, and the New Museum of Contemporary Art, New York.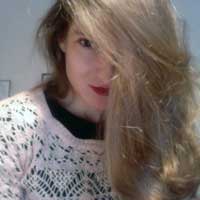 Jessi Terson (Women and Losers, Creative Nonfiction)'s work has appeared in Rosebud Magazine, The Awakenings Review, and Anthem Journal. She graduated from Sarah Lawrence college with an M.F.A. in poetry. She lives in Chicago, Illinois. When she's not working at The Kitchen Sink, a local coffee shop, she's writing about all of the losers she's dated.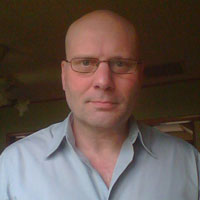 Dan Tessitore (Years in the Making, Poetry)'s work has appeared in The American Poetry Review, The Common, Denver Quarterly, Fence, and elsewhere. He teaches writing and literature at Eastern Illinois University.
.
.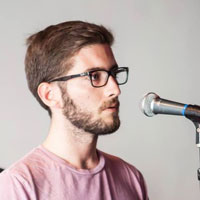 Dylan Weir (Aphorism, Poetry) is a Chicago poet completing his M.A. in English at DePaul University. A semifinalist for the 2014 Gwendolyn Brooks Open Mic Award, his poetry appears in After Hours, Mobius, H_NMG_N, Literary Orphans, The Legendary, Chicago Literati, Red Paint Hill, and others. Dylan's a poetry reader for Gigantic Sequins, and on the staff of Anthropoid.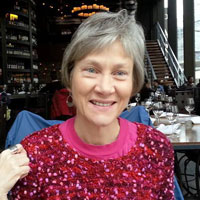 Nance Van Winckel (Excerpts from Book of No Ledge, Art)'s newest books are Ever Yrs., a novel in the form of a scrapbook, and Pacific Walkers, her sixth collection of poems. Book of No Ledge is forthcoming in 2016 from Pleiades Press. The recipient of two NEA Poetry Fellowships and awards from the Poetry Society of America, Poetry, and Prairie Schooner, she has new poems in The Pushcart Prize Anthology, Field, Poetry Northwest, and Gettysburg Review. She is on the M.F.A. faculty of Vermont College of Fine Arts. More of her visual photo-collage work may be viewed at: