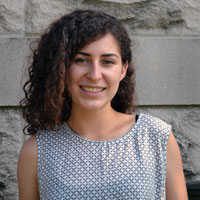 Kirsten Aguilar (The Death of a Baby, Creative Nonfiction) was born and raised in Sonoma, California. She graduated from Middlebury College in 2014 with a degree in international studies and now lives in Chicago. Most recently, her fiction has appeared in The Boiler Journal.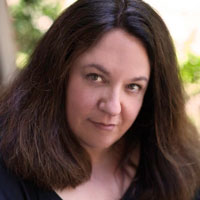 Diane Arieff (God: User Reviews, Fiction) was born and raised in Wisconsin. She earned her M.F.A. at Warren Wilson College. Her essays and fiction have appeared in The Milwaukee Journal, The Jewish Journal, The World is a Narrow Bridge, and elsewhere. She lives and teaches in Los Angeles. Follow her on Twitter @DianeArieff

Poems by Cynthia Atkins (My Persona, Poetry) have appeared or are forthcoming in Alaska Quarterly Review, American Letters & Commentary, BOMB, Caketrain, Clementine, Del Sol Review, Denver Quarterly, Harpur Palate, Hermeneutic Chaos, The Journal, North American Review, Tampa Review, Valparaiso Review, and Verse Daily, among others. Her second collection, In The Event of Full Disclosure, was recently featured in The Huffington Post and reviewed in [PANK] and North American Review. Atkins earned her M.F.A. from Columbia University's School of the Arts and is currently an assistant professor of English at Virginia Western Community College. She lives in Rockbridge County, Virginia, on the Maury River with her family.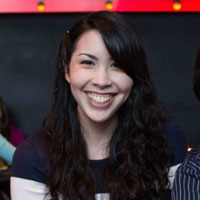 Kylie Lee Baker (Voltage, Flash) is a student from Medford, Massachusetts, pursuing a double major in creative writing and Spanish at Emory University. She won two Gold Keys from the Boston Globe Scholastic Art and Writing Awards for her poetry and short stories, and her collection of vignettes, All of Us, Someday, was nominated for an American Voices Award. "Voltage" is her first published work. Find her online at kylieleebaker.wordpress.com.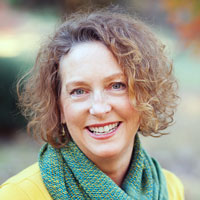 Sara Baker (Mail-Order Bride, Fiction) has published fiction in Confrontation, H.O.W. Journal, The China Grove Journal, The Examined Life, The New Quarterly, and other venues. Her poetry has been published or is forthcoming in The Apalachee Review, the 2011 Anthology of the Hippocrates Prize for Poetry and Medicine, The Healing Muse, Ars Medica, and Stone, River, Sky: An Anthology of Georgia Poems. She has an M.A. in English from Boston College. After fifteen years of teaching at the university level, she developed a writing workshop for cancer patients and found her true calling. Currently she is developing a program for the Athens-Clarke County Jail. You can read her thoughts about writing and healing at Word Medicine, www.saratbaker.wordpress.com.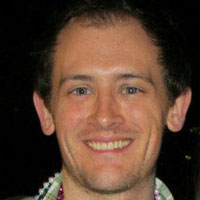 Fiction and essays by Joe Baumann (Boys With Faces Like Mirrors, Fiction) have appeared in Tulane Review, Hawai'i Review, Folio, and numerous others, and he is the author of two chapbooks of fiction: Ivory Children and Rolling Girl, Shepherd Hill. He has been a finalist for the Andrew Cappon Prize for Fiction and the River Styx Microfiction Award. He teaches composition, creative writing, and literature at St. Charles Community College in Cottleville, Missouri.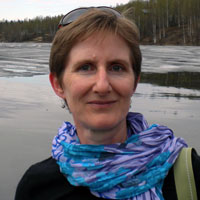 Gerri Brightwell (My Promotion, Flash) is a British writer who teaches in the M.F.A. program at the University of Alaska, Fairbanks. Her novel Dead of Winter is forthcoming from Salt (UK). She is also the author of the novels Cold Country (Duckworth, 2003) and The Dark Lantern (Crown, 2008). Her short work has appeared in such venues as BBC Radio 4's Opening Lines, the Los Angeles Review, Fiction Southeast, BLIP, Redivider, Gargoyle, and Memorious.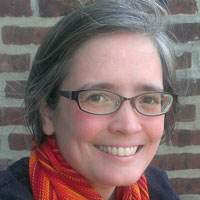 Eliza Callard (Nature Poem, Poetry) is a Philadelphian by birth and choice. A product of the Philly public schools and Skidmore College, she enjoys urban hiking and spends much of her time trying to read all the poems. Callard has been published in Hobart, and will soon appear in Stoneboat, Hobart, The Sacred Cow, Front Porch Review, and Thirteen Ways. Her website is elizacallard.com. Her poem "Pills" appeared in Issue No. 10 of Cleaver.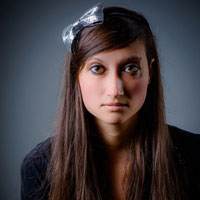 Tasha Coryell (The Yellow Facemask, Fiction) is an M.F.A. candidate at the University of Alabama where she is working on a novel about murderous sorority girls. Her work has been featured in [PANK], The Collagist, and Word Riot among other journals. You can find Tasha tweeting under @tashaaaaaaa and more work from her at tashacoryell.com.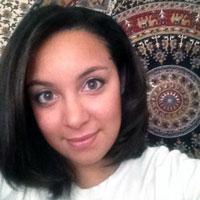 Laurin DeChae (Alpha ∞ Omega, Poetry) is an M.F.A. candidate for poetry at the University of New Orleans, where she acts as the associate editor for Bayou Magazine. She is active in the fields of education and composition, assisting in programs such as the Greater New Orleans Writing Project, Scholastic Art & Writing Awards, and the Tennessee Williams Literary Festival. Her work appears or is forthcoming in Milkfist, Harpur Palate, and S/WORD.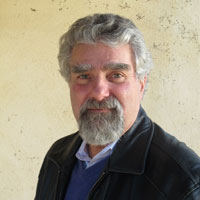 Gregory Djanikian (Beauty, Poetry) has published six collections of poetry with Carnegie Mellon University Press, the latest of which is Dear Gravity (2014). His poems have appeared in many journals including American Poetry Review, The American Scholar, Boulevard, The Georgia Review, Iowa Review, Pleiades, Poetry, Poetry Northwest, The Southern Review, Shenandoah, and TriQuarterly, and he has been featured on NewsHour with Jim Lehrer. He teaches in the undergraduate creative writing program at the University of Pennsylvania. His poem "What I Was Thinking During the Funeral Service, Douglas, Arizona" appeared in Issue No. 10 of Cleaver.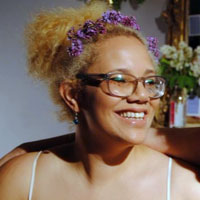 Mica Evans (Get Behind Me Satan, Poetry) is a recent graduate of Bennington College, where she had the pleasure of studying with Michael Dumanis, Mark Wunderlich, Monica Youn, and Alex Dimitrov. Before beginning M.F.A. applications in the fall, Mica is excited to be participating in the Bennington Writing Fellowship, Skidmore Writer's Institute, and Ashbery Home School.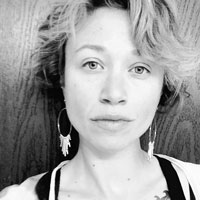 Claire Rudy Foster (Hedera Helix, Fiction) lives in Portland, Oregon. She holds an M.F.A. in creative writing. Her critically recognized short fiction has appeared in various respected journals and she has been honored by several small presses, including a nomination for the Pushcart Prize. She is currently at work on a novel.
.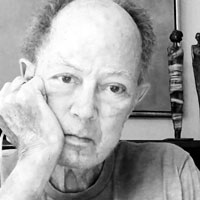 Tony Gorry (Lessons in Probability Theory, Fiction) holds a chair in management and is also a professor of computer science at Rice University. Over a long career, he has published many academic articles. Lately, he has turned to writing essays, memoirs, and short stories. These works have appeared in The Fiddleback, The Journal of the American Medical Association, The Chronicle Review, The Examined Life, The New Atlantis, and War, Literature and the Arts.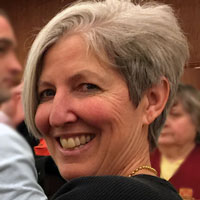 Barbara Haas (Russia Is Not Like Us, Creative Nonfiction) is a repeat contributor to The North American Review, Hudson Review, and Virginia Quarterly Review. Her work has also appeared in The Antioch Review, Glimmer Train, Western Humanities Review, and Quarterly West.  She is the recipient of an NEA Fellowship in Prose, and her M.F.A. is from UC-Irvine.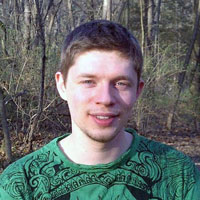 Alec Hershman (Natural Selection, Poetry) is an English teacher living in Bangkok. He has received awards from the Kimmel-Harding-Nelson Center for the Arts, The Jentel Foundation, The St. Louis Regional Arts Commission, and The Institute for Sustainable Living, Art, and Natural Design. More of his poems are available in new issues of The Western Humanities Review, The Adroit Journal, Cimarron Review, Mantis, Bodega, and online at alechershmanpoetry.com.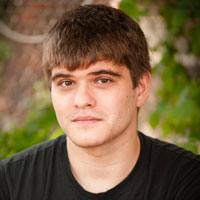 Samuel Hovda (Eternal Calm, Poetry) was born and raised in rural Minnesota. He now attends the M.A. program in creative writing at the University of Wisconsin-Eau Claire. His poems appear or are forthcoming in Cleaver Magazine, Contrary Magazine, and elsewhere. You can find him at SamuelHovda.com and on Twitter @SamuelHovda.
Michael Kern (The Current Was Weak, Poetry) lives and writes in Washington, DC. He enjoys cooking, riding his bike everywhere, watching baseball, drinking good beer, making people laugh at his enthusiasm for Slurpees, and frustrating his friends by always being punctual. His work has previously appeared in Tidal Basin Review, Words Apart, and Blast Furnace.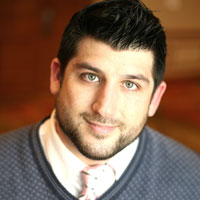 Travis Kiger (Nom de Voyage, Creative Nonfiction) was born in Thibodaux, Louisiana, and grew up in a lot of places. He earned his M.F.A. at the University of Tampa, and he teaches rhetoric and persuasion at Illinois State University. He has previously written for The Rostrum, Bull Men's Fiction, and Bridge Eight Magazine. He is a husband, father, dog owner, and beer drinker.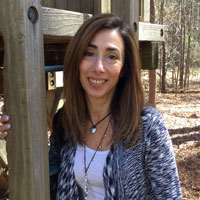 Sharon Kurtzman (Canned Happiness, Flash) is Jersey girl who calls the South home. She writes short and flash fiction, a bit of nonfiction, and is working on a novel. Her work has appeared in The Huffington Post, Crack the Spine, Better After 50, Vine Leaves Literary Journal, Foliate Oak Literary Magazine, Still Crazy Literary Magazine, Every Writer's Resource: Stories, Crab Fat Literary Magazine, Belle Reve Literary Journal, and Main Street Rag's anthology, Voices from the Porch. Visit her website, sharonkurtzman.com, and follow her on Twitter at @sharonkurtzman1.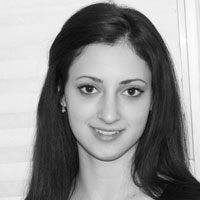 Michal Leibowitz (Birdshot, Poetry) is a student at Stanford University. She was born and raised in White Plains, New York.  Michal is a 2015 YoungArts Winner and a 2014 commended Foyle Young Poet of the Year. After high school, she spent a year in Israel where she wrote, studied, and collected stories. She has been published in the Winter Tangerine Review, The Best Teen Writing of 2014, and The Jewish Week.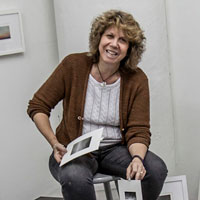 Pastel drawings by Donna Levinstone (Art and Healing, Art) have been included in many private and corporate collections, including Pfizer, Citibank, Time Inc, Nabisco, IBM, and Verizon. Her pastel drawings are part of the collection of the Library of Congress, the New-York Historical Society, the Museum of the City of New York, and the U.S. Department of State. A black-and-white pastel drawing from her 9/11 Series will be part of the new 9/11 Memorial and Museum in New York. Her work has been published in The New York Times and Drawn in New York: Six Centuries of Drawing and Watercolor, among others. As an arts educator, Levinstone has also received various grants to teach art to the elderly and to cancer patients. Her teaching work also includes working with various school aged children. More at www.donnalevinstone.com.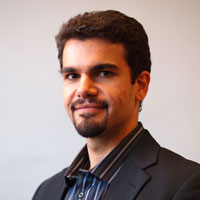 Poetry by Ross Losapio (Caesar is Dead, Long Live Caesar, Poetry) has appeared in Copper Nickel, The Emerson Review, Hayden's Ferry Review, the minnesota review, and elsewhere. His reviews have appeared in Blackbird, 32 Poems, Rattle, and Verse Wisconsin. He earned a B.A. in writing and English from Loyola University, Maryland, and an M.F.A. in poetry from Virginia Commonwealth University, where he served as the 2012 lead associate editor for Blackbird.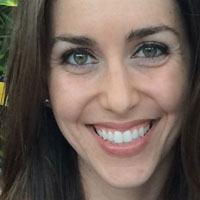 Caitlin McGill (Waning, Flash) is the 2014 winner of the Rafael Torch Nonfiction Literary Award, and her work has appeared or is forthcoming in Crab Orchard Review; Digital Americana; Short, Fast, & Deadly; Solstice; The Southeast Review; Spry Literary Journal; and several other magazines. Currently, she is completing a collection of essays that explores identity, religion, addiction, war, empathy, and the destruction that results from ignoring those very issues.
Kelly McQuain (The Empathy Machine, Visual Narrative) spent summer 2015 as a Lambda Literary Fellow in Los Angeles and as a Tennessee Williams Scholar at the Sewanee Writers' Conference in Tennessee. His chapbook, Velvet Rodeo, won the BLOOM Poetry Chapbook Prize and two Rainbow Award citations. His poetry and fiction have appeared in The Pinch, Eleven Eleven, Painted Bride Quarterly, Philadelphia Stories, and numerous anthologies: Drawn to Marvel: Poems from the Comic Books; Rabbit Ears: TV Poems; Best American Erotica; Men on Men; and Skin & Ink. He has twice held fellowships from the Pennsylvania Council on the Arts. McQuain used to illustrate sexy superhero comics but now works as a writing professor in Philadelphia. His book reviews and essays on city life appear from time to time in The Philadelphia Inquirer. Learn more at www.KellyMcQuain.wordpress.com. Read his poem "Jam" in Issue No. 1 of Cleaver.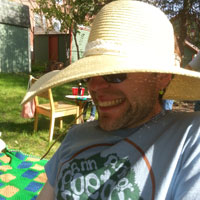 Poetry by Simon Mermelstein (An Apology, Poetry) has appeared in or is upcoming in RHINO, Spillway, Cleaver, The MacGuffin, FreezeRay, Mobius, Light, Poems-For-All, Parody, and nebulous "other places." A Pushcart nominee, he's made it to Slam Finals and given feature readings in both Ann Arbor and Detroit. His first chapbook, Zero One: Poems for Humans (Zetataurus Press, 2013) has sold upwards of 73 copies.  In his spare time, he enjoys winning slams and getting published. More at simonmermelstein.wordpress.com.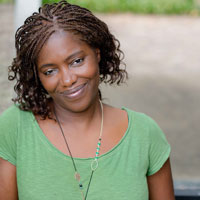 Stories by Shola Olowu-Asante (The Drop Shot, Fiction) appear in The Linnet's Wings, Everyday Fiction, The African Writer, and Pangea, an anthology of stories from around the globe. A broadcast journalist with an M.A. in creative writing from Lancaster University, Olowu-Asante lives in Singapore with her husband and children, but calls both London and Lagos home.
.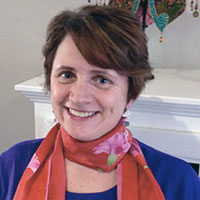 Patricia Flaherty Pagan (The Angels of Pont-Saint-Esprit, Flash) grew up near Boston and has lived in four countries. She writes flash fiction, award-winning literary and mystery short stories, and novellas. Her collection, Trail Ways Pilgrims: Stories, was published in 2015. Her short fiction has recently appeared in Tides of Impossibility, Our Space, and Eve's Requiem: Tales of Women, Mystery and Horror. Find her at www.patriciaflahertypagan.com.

henry 7. reneau, jr. (rev. dr. king, Poetry) writes words in fire to wake the world ablaze: free verse illuminated by courage that empathizes with all the awful moments, launching a freight train warning that blazes from the heart like a chambered bullet exploding inadvertently. His poetry collection, freedomland blues (Transcendent Zero Press), was released in September 2014. He also has an e-chapbook, physiography of the fittest (Kind of a Hurricane Press), which was released in December 2014. Additionally, he has also self-published a chapbook entitled 13hirteen Levels of Resistance, and is currently working on a book of connected short stories.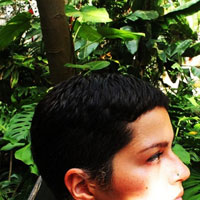 Paula Rivera (The Dogs of San Juan and the Fish of Philadelphia, Art) was born in San Juan, Puerto Rico. Her family moved to Philadelphia when she was two and a half years old, and ever since she's lived her life as an artist. Her usual media is ink and paper. She has studied at the Pennsylvania Academy of the Fine Arts and the Escuela de Artes Plásticas de Puerto Rico. She lives for sun, big sky, and water. She aspires to create a few animated films, start a small art school, and build her own art studio in the desert. Currently she lives with her new family — her beloved and loving boyfriend and her dogs.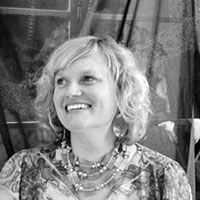 Elizabeth Frankie Rollins (Flu, 1917, Flash) has a collection of short fiction, The Sin Eater & Other Stories (Queen's Ferry Press, 2013). Also, she has work in The Fairy Tale Review, Sonora Review, Conjunctions, and The New England Review, among others. Rollins has received a Pushcart Prize Special Mention, and won a Prose Fellowship from the New Jersey Arts Council. She teaches fiction and composition writing at Pima Community College.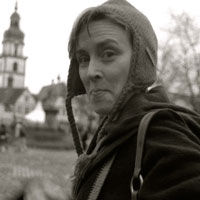 Sarah J. Sloat (Medieval Photographer, Poetry) lives in Frankfurt, Germany, a stone's throw from Schopenhauer's grave. Her poems and prose have appeared in DMQ Review, Hayden's Ferry Review, and Beloit Poetry Journal. Sloat's chapbook of poems on typefaces and texts, Inksuite, is available from Dancing Girl Press, which will also publish Heiress to a Small Ruin in 2015.
An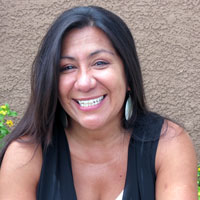 gelique Stevens (Keeping Time, Creative Nonfiction) teaches creative writing and literature of the Holocaust and genocide in Upstate New York. An activist for human rights, her travels have taken her across the globe. She has lived in Chiapas, Mexico, to be a witness for peace with the Zapatista Rebels, volunteered in an elephant refuge in Thailand, studied the Holocaust in Israel, and evaluated water wells in South Sudan. Her work can be found in Shark Reef, The Chattahoochee Review, and a number of anthologies. Her essay "If Nothing Changes" appears in Issue No. 8 of Cleaver.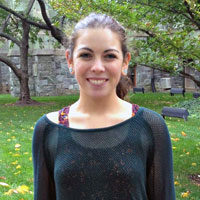 Zoe Stoller (Something Special About This Street, Poetry) is a sophomore at the University of Pennsylvania, originally from New York City. Her writing has been recognized by organizations such as the American Scholastic Press Association, the Scholastic Art and Writing Awards, and Teen Art Gallery. In addition, one of her one-act plays was produced in a theater festival Off-Broadway in 2013.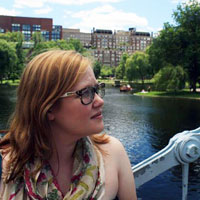 Caroline Swicegood (Over and Under, Flash) is an American writer and educator living in Istanbul, Turkey.  Her fiction has appeared in Fiction Southeast, Bird's Thumb, Prick of the Spindle, and several other journals, and her nonfiction has appeared in The Literary Bohemian. She is currently working on a manuscript of connected short stories set in Venice.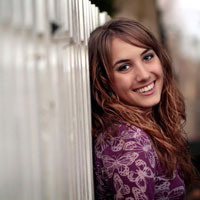 Rachael Tague (My Boyfriend's Estranged Grandfather, Flash) grew up in the Indianapolis area and is currently studying English and creative writing at Cedarville University. This is her first published piece of nonfiction.
Laura Tanenbaum (The Airport and the Museum, Fiction) is a writer and teacher whose fiction, essays, poetry, and book reviews have appeared in publications including Jacobin, Narrative, Dissent, failbetter, Monkeybicycle, and Open Letters Monthly. She teaches creative writing, literature, and composition at LaGuardia Community College, City University of New York. Her blog, The Golden Notebooks, which discusses feminism, left politics, teaching, and parenthood, can be found along with her other writings at lauratanenbaum.org.
.
.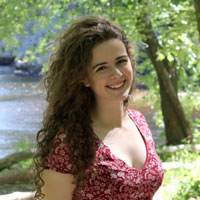 Shannon Viola (Touched From the Sky, Creative Nonfiction) grew up on the coast of Maine and studies classics and writing at Gettysburg College. She has been published in Cleaver and Wayfarer Journal among others, and has attended NEYWC at Bread Loaf and was a winner of the 2013 Mayborn National History Writing Contest. Her essay "In My Time" appeared in Issue No. 5 of Cleaver.