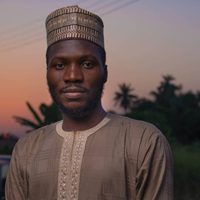 Hussain Ahmed, Execution (Poetry) is a Nigerian writer and environmentalist. His poems are featured or forthcoming in Prairie Schooner, Nashville Review, Hobart, Gigantic Sequins, and elsewhere.
.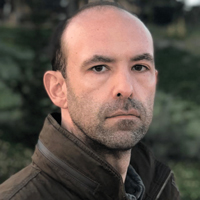 Levi Andalou, [A blocked valve facilitates prayer.] (Poetry) Levi Andalou's work has appeared or is forthcoming in The Minnesota Review, Lake Effect, Spillway,  BOMB, Virga Magazine, Sugar House Review, DIAGRAM, F(r)iction, Sonora Review, Phoebe, Ruminate, Pembroke Magazine, and Tampa Review. He is a finalist for the 2018 Greg Grummer Poetry Award. The Poetry Editor of Black Warrior Review has said of his work: "These poems and their linguistic turns reinvigorate the prose poem." The Poetry Editor of Washington Square Review called his work "hypnagogic, surreal, and surprisingly incantatory, given its prose form." He graduated from Brown University, where he studied with C.D. Wright, Michael S. Harper, and Ange Mlinko. He lives in the San Francisco Bay Area. You can read more of his work or contact him at LeviAndalou.com.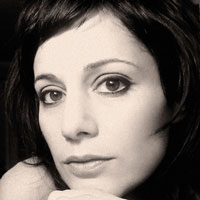 Hedia Anvar, Disconnected (Flash) is a New Yorker transplanted to Los Angeles by way of Iran. Her work has appeared in literary magazines, anthologies and online publications. In addition to starving artist jokes, Hedia writes about her severe case of "chronic dichotomy" at gunmetalgeisha.com. Connect with her on Twitter: @Ravnah and Instagram: @HediaAnvar .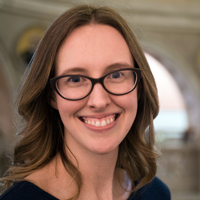 Sarah Bradley, Cheshire Cat (Fiction) is a freelance writer and creative writing teacher from Connecticut. Her nonfiction essays on life as a homeschooling mother of three boys have been featured at The Washington Post, Real Simple, The Writer, Romper, Today's Parent, and Mom.me, among others. Her fiction has appeared in The Lost Country, The Forge Literary Magazine, Black Fox Literary Magazine, and Haunted Waters Press. She is currently writing her first novel. You can find Sarah documenting her attempts at finding a mother/writer balance on Instagram.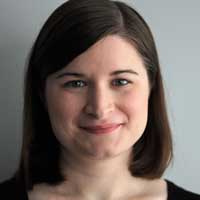 Erin Blue Burke, The Body That Ensures Survival (Flash) is a writer from Huntsville, Alabama where she lives with her husband and daughter.  Her work has previously appeared in Hypertrophic Literary.
.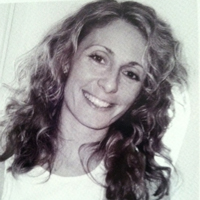 Mary Lou Buschi, Chorus (Poetry) Mary Lou Buschi's collections of poetry include Awful Baby (2015), Tight Wire, chapbook (2016), Ukiyo-e, chapbook (2014), and The Spell of Coming (or Going), chapbook (2013). Mary Lou's poems have appeared in many journals such as Radar, Willow Springs, Thrush, Dream Pop, and Field, among others.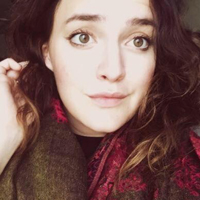 †Elaine Cannell, the second motion (Poetry) is a poet and PhD student in literary studies at the University of Wisconsin-Madison. Her poetry has previously appeared in After Hours: a journal of Chicago writing and art and 30 N. These days, most of Elaine's writing is done in Madison coffee shops.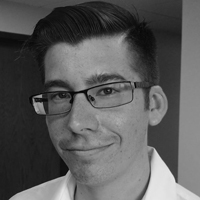 Jonathan Louis Duckworth, Late Night Thoughts (Poetry) received his MFA from Florida International University. His fiction, poetry, and non-fiction appears in New Ohio Review, Fourteen Hills, Meridian, Tupelo Quarterly, Jabberwock Review, Superstition Review, Flash Fiction Online, and elsewhere.
Jacqueline Gabbitas, The Bone Plate (Flash) is a UK-based poet and fiction writer. Her poetry collections include Mid Lands (Hearing Eye), Earthworksand Small Grass (Stonewood Press) and her fiction includes the novel Dark Peak, writing as JG Parker (Stonewood Press). Her poetry and short fiction has been published in various magazines including Poetry Review, The Forward Prize Anthology, New Fairytale Magazine and Magma, and has also been broadcast on BBC Radio 3. She is a Hawthornden Fellow and co-editor of Brittle Star literary magazine in the UK.
†Mariah Gese, The Cat Apocalypse (Flash) is an MFA candidate in fiction at Indiana University. She is from a historic village known for making wooden toys, so as you can imagine, she mostly writes horror. When not writing small, weird fictions, she is at work on a novel about classic cars and murder.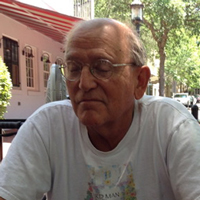 †William Hengst, Death in August (Creative Nonfiction) lives in Philadelphia. He earned both a Masters and PhD in city planning at the University of Pennsylvania a long time ago. Following a twenty-five-year career in this field, he worked as a free-lance reporter and gardener. He also served as newsletter editor for the Friends of the Wissahickon for 10 years. More recently he turned to writing short stories and poetry, and has two published books of poems: Yard Man (Finishing Line Press, 2010) and RunAway Freight (Kelsay Books, 2016). His website is www.yardman333.com. Death in August is his first published piece of creative non-fiction.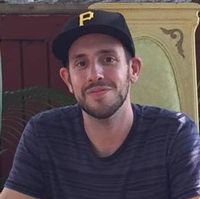 T. C. Jones, Retreat (Fiction) is the managing editor at Gulf Stream Magazine and a contributing editor at Burrow Press. His writing has appeared or is forthcoming in Green Mountains Review, Pacifica Literary Review, The Atticus Review, The Monarch Review, Straylight Magazine, Dos Passos Review, Pittsburgh Post-Gazette, and others.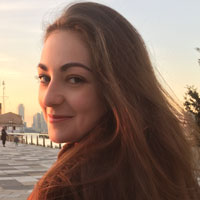 †Natalie Kawam, To Each Her Own (Poetry) is a poet and writer. In May, 2016, she was awarded the Academy of American Poets Prize, and published with the Academy the following September. Natalie's poetry has also appeared in the Crab Orchard Review. Her work explores elements of the human condition, including the nature of one's personal evolution. She is an undergraduate student at Barnard College of Columbia University, and currently composing her first chapbook.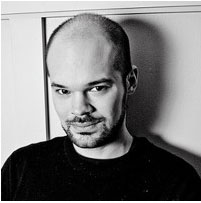 Nick Kolakowski, A History of Washington, D.C. in Nine Scenes (Fiction) His work has appeared in The Washington Post, McSweeney's,The Evergreen Review, 7×7.la, Carrier Pigeon, and Shotgun Honey, among other publications. He's also the author of How to Become an Intellectual, a book of comedic nonfiction, and Somebody's Trying to Kill Me, a short-story collection. His flash fiction "Little Orestes" appeared in Issue No. 8 and his story "The Valley" appeared in Issue No. 10 of Cleaver. His poem "Illuminati Dance" appears in this issue. He lives and writes in New York City.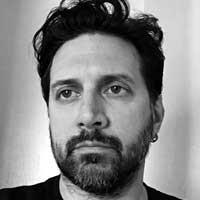 Francesco Levato, Active Conflict Zones (Intermedia) is a poet, a literary translator, and a new media artist. Recent books include Arsenal/Sin Documentos (forthcoming 2018, Clash Books); Endless, Beautiful, Exact; Elegy for Dead Languages; War Rug, a book length documentary poem; Creaturing (as translator); and the chapbooks A Continuum of Force and jettison/collapse. He has collaborated and performed with various composers, including Philip Glass, and his cinépoetry has been exhibited in galleries and featured at film festivals in Berlin, Chicago, New York, and elsewhere. He founded the Chicago School of Poetics, holds an MFA in Poetry and a PhD in English Studies, and is currently an Assistant Professor of Literature & Writing Studies at California State University San Marcos.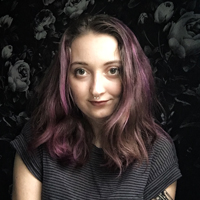 Sahalie Angell Martin, Apocalypse Then (Creative Nonfiction) is a recent graduate of Emerson College, where she earned a B.F.A. in writing. Her work has been published in multiple Emerson-based literary magazines, the underground,and Oregon Poetic Voices. Her collection of short stories, Venetian Blue and Other Obscene Colors, was published by Wilde Press in 2016. A native of Oregon, she currently lives in Boston and can be found online at sahalieangellmartin.com and @sahalieangell.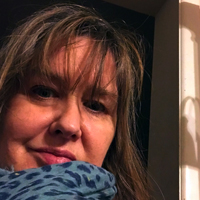 †Laura Moretz, The Fall Zone (Fiction) is a writer with fiction published in r.kv.r.y quarterly literary journal, Cutthroat: A Journal of the Arts, Stoneboat, and forthcoming in The Forge. Two of her stories have been nominated for Pushcart prizes. She has won the Rick DeMarinis Short Fiction Prize and is an assistant editor for Boulevard and The Review Review.
†Jake Montgomery, The High Road to Tiffin (Poetry)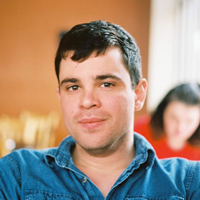 is from southern New Jersey. He received his MFA in poetry from the Iowa Writer's Workshop. His poems have appeared or are forthcoming in Belle Ombre and The Big Windows Review.
.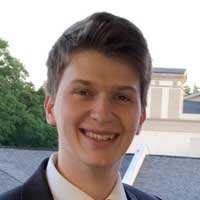 †David Nolan, Coop (Flash) is studying English/Creative Writing at Emory University, where he enjoys basketball, rock climbing, and playing music. He was born in Ecuador and raised in Vermont, and his flash has previously been featured online by New Orleans Review.
.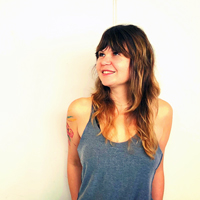 Cait Weiss Orcutt, Those Striking Shades I :: The Magician. (Poetry) Cait Weiss Orcutt's work has appeared in Boston Review, Chautauqua, FIELD, and more. Her poems were nominated for a Pushcart Prize and Best New Poets 2016, and her manuscript VALLEYSPEAK (Zone 3, 2017) won Zone 3 Press' First Book Award, judged by Douglas Kearney. Cait has an MFA from Ohio State University and is currently getting her Ph.D. in Poetry from the University of Houston. She teaches creative writing at UH, Grackle and Grackle, Inprint, WITS, the Salvation Army, the Menil Collection, and the JCC. She is the recipient of an Inprint C. Glenn Cambor/MD Anderson Foundation Fellowship.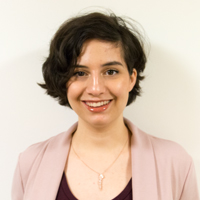 †Lynn Oseguera, Barren (Flash) is a rising junior at the University of Pennsylvania majoring in English with a concentration in creative writing. She enjoys comedy, science fiction, and all forms of art. After graduating, she aspires to work in entertainment, specifically screenwriting. "Barren" is dedicated to her supportive late grandfather.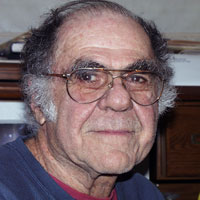 Simon Perchik, [It has nothing to do with the banjo] (Poetry)  is an attorney whose poems have appeared in Partisan Review, Forge, Poetry, Osiris, The New Yorker and elsewhere. His most recent collection is The Osiris Poems published by box of chalk, 2017. For more information, including free e-books, his essay titled "Magic, Illusion and Other Realities" please visit his website at www.simonperchik.com. His poems [ITS SHADOW IS HELPLESS HERE] and [THERE IS SKIN EVEN THE SKY] appear in past issues of Cleaver.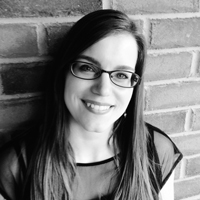 †Erin Pienaar, Ladies' Night (Flash) lives in London, Ontario, where she completed her MA in English Literature. Her work has appeared in Pithead Chapel, The Danforth Review, Bird's Thumb, Matrix Magazine, and The Forge Literary Magazine. She is currently working on a novel.
.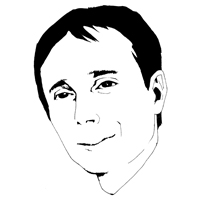 †Ron Riekki, Destin (Flash) His books include And Here: 100 Years of Upper Peninsula Writing, 1917-2017, Here: Women Writing on Michigan's Upper Peninsula (2016 Independent Publisher Book Award Gold Medal Great Lakes Best Regional Fiction and finalist for the Next Generation Indie Book Award), The Way North: Collected Upper Peninsula New Works (2014 Michigan Notable Book awarded by the Library of Michigan and finalist for the Eric Hoffer Book Award, Midwest Book Award, Foreword Book of the Year, and Next Generation Indie Book Award), and U.P.: a novel.  His fiction has been published in The Threepenny Review, Bellevue Literary Review, Wigleaf, Prairie Schooner, Shenandoah, Akashic Books, Juked, New Ohio Review, Puerto del Sol, and many other literary journals.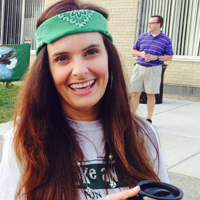 Zekana Shuff, Ode to the Record Holder, (Creative Nonfiction) has an MD and an MFA. She lives and works as a physician in beautiful West Virginia with her husband, their two kids, their dog, and their cat. Her medical writing has appeared in various medical journals. She has lectured on art at a national medical conference and at her MFA. program. Her poetry and prose have appeared in a handful of literary journals in print and online, including in this summer's edition of Storyscape.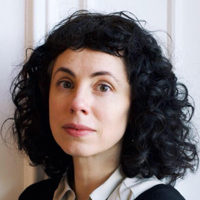 Jennifer Solheim, The August Temples (Flash) is a French scholar, fiction writer, and erstwhile punk bassist. She is the author of The Performance of Listening in Postcolonial Francophone Culture (Liverpool University Press, 2018). Her fiction and essays have been published at Confrontation, Monkeybicycle, The Pinch, and Poets & Writers, among others. She is also a Contributing Editor at Fiction Writers Review. More about her work at www.jennifersolheim.com.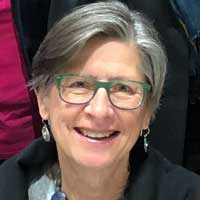 Susan Squier (Paused, Introduction) is Brill Professor Emerita of English and Women's Studies, Penn State University, and Einstein Visiting Fellow at Freie Universität, Berlin, where she collaborates on the PathoGraphics Project.  She is co-author of Graphic Medicine Manifesto (PSU Press), and author, among many other books, of Epigenetic Landscapes: Drawings as Metaphor.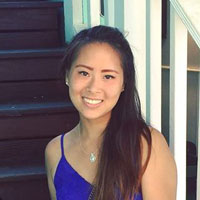 Christina Sun, I Am Not Jeremy Lin (Flash) Christina is a competitive eater wannabe with work featured in Hobart, The Adroit Journal, Word Riot, Jelly Bucket, and elsewhere. She writes and spams at christinaashleysun.wordpress.com.
.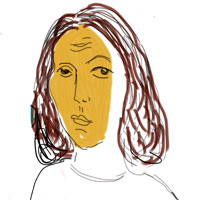 Emily Steinberg, Paused (Graphic Narrative) is a painter and graphic novelist and has shown her work in the United States and Europe. Most recently, images from her visual narrative Broken Eggs were featured in an exhibit titled Sick! Kranksein Im Comic: Reclaiming Illness Through Comics at the Berlin Museum of Medical History @ the Charité, Berlin, Germany. Her graphic novel memoir, Graphic Therapy, was published serially in Smith Magazine, her short comic, BloggingTowards Oblivion, was included in The Moment (Harper/Collins 2012) and her visual narratives Berlin Stories: Time, Memory, Place(2017), A Mid Summer Soirée (2015), Broken Eggs (2014), and TheModernist Cabin (2013) have been published in Cleaver Magazine. She currently teaches painting, drawing, graphic novel, and the History of Comics at Penn State Abington. She earned her M.F.A. and B.F.A. from the University of Pennsylvania and lives just outside Philadelphia.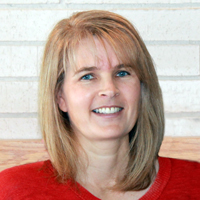 Jennifer Turnquist, Heavy Lifting (Fiction) has a BA in psychology that she never put to any professional use. After several years working in a neurophysiology laboratory, homeschooling her children, and attempting various entrepreneurial enterprises, she discovered that she really likes to write. Ten years later, she's still at it. She lives in the Twin Cities with her family.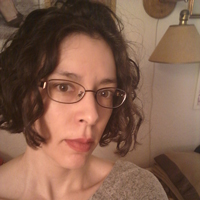 Cathy Ulrich, Being the Murdered Actress (Flash)  has picked up most of her movie lingo from reading books on silent films. Her work has been published in a variety of journals, including stories from the "Murdered Ladies" series in Cotton Xenomorph, Bad Pony, and Crab Fat Magazine. Her story Your Mother Sings When She's Alone appeared in Issue 9 of Cleaver.
William Wells, The Relic Room (Poetry)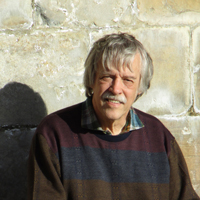 is a college professor in Ohio. He has published four full-length volumes of poetry, most recently Odd Lots, Scraps & Second-hand, Like New, which won the 2016 Grayson Poetry Prize and was published by Grayson Books. His previous collection, Unsettled Accounts won the Hollis Summers Poetry Prize and was published by Ohio Univ./Swallow Press.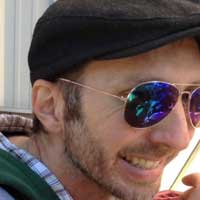 †Joshua Wetjen, Numbers (Flash) is a high school English teacher living in Minneapolis and working in St. Paul. When not working or chasing his two children, he likes to practice jazz guitar and sample new restaurants with his wife. His work has appeared in Right Hand Pointingand is forthcoming in Opossum.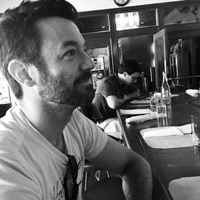 Matt Whelihan, The Zoo (Fiction) is an assistant professor of English at Wilmington University. His work has appeared in publications such as Slice, Midwestern Gothic, and River River, and he has stories forthcoming in New Plains Review and Drunk Monkeys. In 2017, he received an honorable mention in Glimmer Train's Short Story Award for New Writers contest. He lives in the Philadelphia area.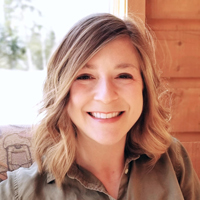 †Emily Wick, Quarry (Nonfiction) lives and works on the edge of a protected wilderness in the Superior National Forest in northern Minnesota. Her poems and essays have appeared in Split Rock Review, Broad!, Buzzfeed Ideas, and elsewhere. Beyond writing, she enjoys hiking, cross-country skiing, reading, and weaving.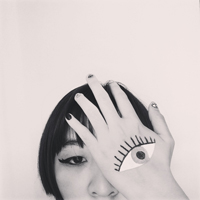 † Gloria Yuen, From Here to There (Fiction) is a part-time wandering spirit who recently graduated with honors in English and a minor in Fine Arts from the University of Pennsylvania, probably with the help of witchcraft. In addition to creative writing, she dabbles in illustration, sentimentality, and most things creepy. Reach her on Instagram @zygoim.