[THERE IS SKIN EVEN THE SKY] and [EXCEPT FOR THE NEW SUIT] by Simon Perchik
TWO POEMS
by Simon Perchik

[THERE IS SKIN EVEN THE SKY]
*
There is skin even the sky
seeps through—both arms
weighted down though you
are flying through dirt
and under this faucet
hear it clouding over
already hillside and grass
—you listen for water
broken apart by the handfuls
making room, falling behind
in streams not yet the gravel
covering your forehead
as if this water itself
was still in pain, chased
and the soap too heavy.
[EXCEPT FOR THE NEW SUIT]
*
Except for the new suit
the boy in the photograph
is starting to wave again
though you dust its frame
half sweetened wood, half
no longer exhausted
drawing sap and the rag damp
from brooding—you spray
then wipe, ready this wall
the way each small stone
is rinsed side to side as the river
that carries off one shore
the other each year heavier
holding you from behind
screeching across, wet with saliva
with nothing in writing
or a button you can open
for its scent and mist.
---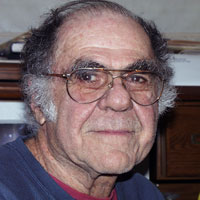 Simon Perchik is an attorney whose poems have appeared in Partisan Review, The Nation, Poetry, Osiris, The New Yorker, and elsewhere. His most recent collection is Almost Rain, published by River Otter Press. For more information, including free e-books and his essay titled "Magic, Illusion and Other Realities," please visit his website at www.simonperchik.com. Read more poetry by Simon in Issue 18.
Image credits: Oscar Keys via Unsplash. Author photo by Rossetti Perchik.