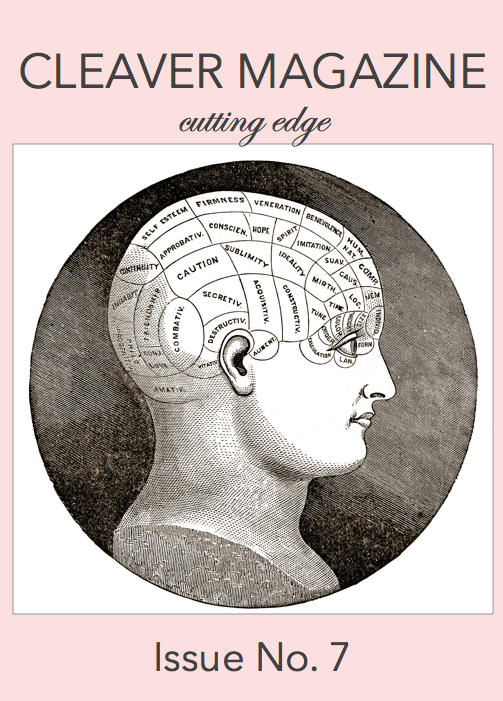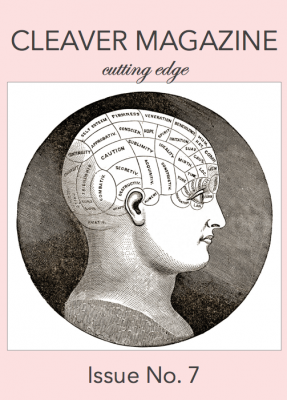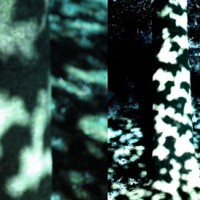 The work of Nancy Agati (Noticing Water, Art) addresses transformations in nature, and often speaks of time elements through physical investigations of materials. She has exhibited her work throughout Philadelphia and nationally, with solo exhibitions at Pentimenti Gallery, Philadelphia; Hillyer Art Space, Washington DC; Whitaker Center for Science and the Arts, Harrisburg; The Crane Arts Building, Philadelphia; Abington Art Center, Jenkintown, PA; and ARC Gallery and Educational Foundation, Chicago, among others.
Glen Armstrong (The Lemon Poem, Art) holds an MFA in English from the University of Massachusetts, Amherst and teaches writing at Oakland University in Rochester, Michigan. He also edits a poetry journal called Cruel Garters.
♦
Jan-Erik Asplund (Emily, Fiction) lives in Brooklyn. His work has appeared or is forthcoming in The Potomac, The Bad Version and The Silo.
..
Walter Bargen (Bye Bye Olduvai, Poetry) has published eighteen books of poetry. His most recent books are: Days Like This Are Necessary: New & Selected Poems (2009), Endearing Ruins/Liebenswerte Ruinen (2012), Trouble Behind Glass Doors (2013), Quixotic (2014), and Gone West (2014). He was appointed the first poet laureate of Missouri (2008-2009). Read more at www.walterbargen.com.
Peter Beck (Maine Farm, Essay) is a food writer and history teacher in western Massachusetts. He has farmed in Maine, Connecticut, Virginia, and Hawaii.
♦
J. Scott Bugher (The Bank Let My Dad Go, Poetry) is a poet from Indianapolis. His work can be found in The Baltimore Review, Hobart, Atticus Review, and elsewhere. He is the editor of Split Lip Magazine and can be found at www.jscottbugher.com.
.
João Cerqueira (Magdalene's Dream, Fiction) has a PhD in History of Art from the University of Oporto. He is the author of seven books: Blame it on too Much Freedom, The Tragedy of Fidel Castro, Devil's Observations, Maria Pia: Queen and Woman, José de Guimarães, and José de Guimarães: Public Art. His works are published in Toad Suck Review, Hypertext Magazine, Danse Macabre, Contemporary Literary Review India, The Liberator Magazine, All Right Magazine, South Asia Mail, Sundayat6mag, and Literary Lunes. His website is www.joaocerqueira.com.
Circus (Magic Trick, Flash) is a jack of many trades. When he is not writing fiction, he works as a bartender, bookbinder, and adjunct college lecturer. He is a doctoral candidate in geography currently living in Kingston, NY with his partner and a small menagerie of pets. An inveterate agitator for guerrilla art, he regularly reads his work at open mic events.
Brian Clifton (Office Supplies, Poetry) can be found in PANK!, burntdistrict, Juked, and The Laurel Review. He lives in Kansas City Missouri and edits an online magazine, Bear Review.
♦
Karla Cordero (Mikey Comes Home, Poetry) is a writer, performer, and educator. She is currently an MFA candidate in creative writing at San Diego State University. Cordero is a contributing writer for Poetry International and cofounder and editor for Spit Journal, an online literary review for performance poetry. Her work is published and forthcoming in Cease, Cows, The California Journal of Women Writers, and theNewerYork Press.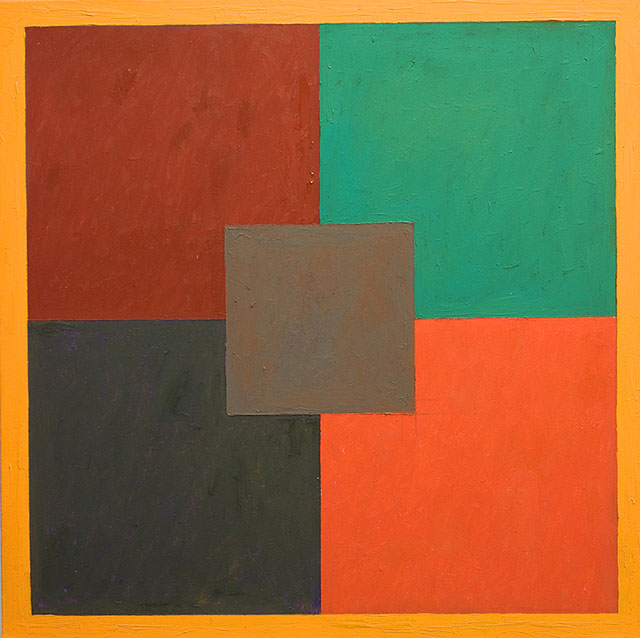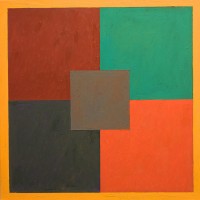 Anthony Cuneo (Thirteen Musings Around My Creative Process, Art) was born in Chicago, and grew up there, and in the New York area. He received an M.F.A. from the University of Pennsylvania in 1981, and has an extensive exhibition record. He has taught at both the collegiate and secondary levels, serving as Department Chair at Montclair Kimberley Academy for many years. He was a finalist for the Princeton University Excellence in Secondary Teaching award in 2002. He is represented by Amos Eno Gallery in Brooklyn, one of the oldest non-profit art spaces in New York City, where he also serves on the Board of Trustees. See more of his work at www.anthonycuneo.com.
Tammy Delatorre (Living Arrangements, Essay) is a writer living in Los Angeles. She was a winner in the River Styx Micro-Fiction Contest, a finalist for the Montana Prize in Creative Nonfiction, and recognized in various other literary contests. Her writing has appeared in Los Angeles Times, Salon, and Many Mountains Moving. She enjoys paddleboarding, photography, and culinary delights. In previous lives, she's worked for a Nobel-prize-winning biochemist; helped to design, build and race a solar car that won the World Solar Challenge in Australia; and danced the hula despite being teased of stiff hips. More of her writing can be found at www.tammydelatorre.com. 
Darren C. Demaree (Emily as a Grand Assumption and Emily as Dart and Pivot, Poetry) is the author of As We Refer to Our Bodies (2013, 8th House), Temporary Champions (2014, Main Street Rag), and Not For Art For Prayer (2015, 8th House). He is the recipient of three Pushcart Prize nominations and a Best of the Net nomination. He is currently living in Columbus, Ohio with his wife  and children.
Thomas Devaney (Photobooth, Poetry) is the author of Calamity Jane (Furniture Press Books, 2014) and The Picture That Remains (The Print Center, 2014). Recently he was awarded a Pew Fellowship in the Arts. He teaches at Haverford College. More at www.thomasdevaney.net.
Carly Eathorne (Making Eggs, Poetry) recently received her BA in English from Western Washington University. In the past, her work has appeared in Inkspeak Magazine, and she received a Sue C. Boynton Poetry Contest Merit Award in 2012. She is happy to call several locations in the Pacific Northwest home, and cannot think of a better place to be inspired.
Dan Encarnacion (Lenitive Man, Poetry) earned an MFA in Writing at the California College of Arts and lives in Portland, Oregon. Dan has been recently published in Word Riot, Eleven Eleven, Upstairs At Duroc, and/or, The Blue Mesa Review, Assaracus, and Blackbox Manifold, and has work forthcoming in The Los Angeles Review, and Whiskey Island. He was the featured artist for Reconnaissance Magazine's 2013 issue and is included in the anthology, Reduce: A Collection of Writings from Educe Journal 2012 (Educe Press).
Amelia Fowler (Space and Time, Essay) is an MFA candidate in creative nonfiction at West Virginia University, where she writes essays about outer space and mental illness. Her favorite Galilean moon is Europa, for its subglacial ocean and terraforming promise. This is her first publication.
Steven Anthony George (Le Pain d'Affliction, Fiction) is a poet and short story writer who resides in Fairmont, West Virginia. He largely finds his inspiration in historical events, visual art, and film. His work has appeared in several online and print journals and is also forthcoming in the anthology Diner Stories, to be released in late 2014. He is active in the autism community and often speaks on the topic of self-advocacy. Visit his website at www.stevenanthonygeorge.com.
Alicia L. Gleason (Deadbolt, Flash) is a graduate of George Mason University's MFA program, where she studied fiction. She writes short stories, flash fiction, and is at work on her first novel. When she's not writing fiction, Alicia teaches first year writing at George Washington University. She lives in Washington, D.C.
Sue Granzella (Beautiful Ugly, Essay) teaches third grade in the San Francisco Bay Area. Her award-winning work appears or is forthcoming in Hippocampus, Lowestoft Chronicle, Prick of the Spindle, Rusty Nail, MemoirsInk, Switchback, and Crunchable, among others. She loves baseball, stand-up comedy, hiking, road trips, and reading the writing of eight and nine year-olds.
Michael Head (Small, Flash) was born and raised in Panama City, Florida. He is a graduate of Florida State University's Creative Writing program, where he studied under Pulitzer Prize winning author Robert Olen Butler. He was previously awarded Creative Writing Student of the Year 2010-2011 while at Gulf Coast State College. Michael hopes to attend graduate school for screen writing.
Kelly Ann Jacobson (Raven in the Grass, Fiction) is a fiction writer and poet who lives in Falls Church, Virginia. Kelly is the author of the literary fiction novel Cairo in White and the young adult trilogy The Zaniyah Trilogy, as well as the editor of the book of essays Answers I'll Accept. Her work, including her published poems, fiction, and nonfiction, can be found at www.kellyannjacobson.com.
A dance and book critic, Merilyn Jackson (Oysters, Poetry) regularly writes for The Philadelphia Inquirer, Broad Street Review, national and international dance magazines on the arts, literature, food, travel, and Eastern European literature, culture, and politics. The Pennsylvania Council on the Arts awarded her food-driven novel-in-progress, Solitary Host, a $5,000 Literature Fellowship and a chapter of the novel, "A Sow of Violence," appeared in the Massachusetts Review. In 2012 she attended Colgate's Summer Program with Peter Balakian and Sarah Lawrence Poetry Seminar with Tom Lux. Her poetry has been published in Exquisite Corpse, Poiesis Review 6, and Poetry Nook.
Stories by Sean Jackson (How a Ghost is Made, Fiction) have been published in Main Street Rag, The Potomac Review, Niche, Sliver of Stone, and Conte Online, among other literary magazines. He was a 2011 Million Writers Award nominee. He wrote for more than a decade for newspapers across eastern North Carolina. Jackson lives in Cary, North Carolina.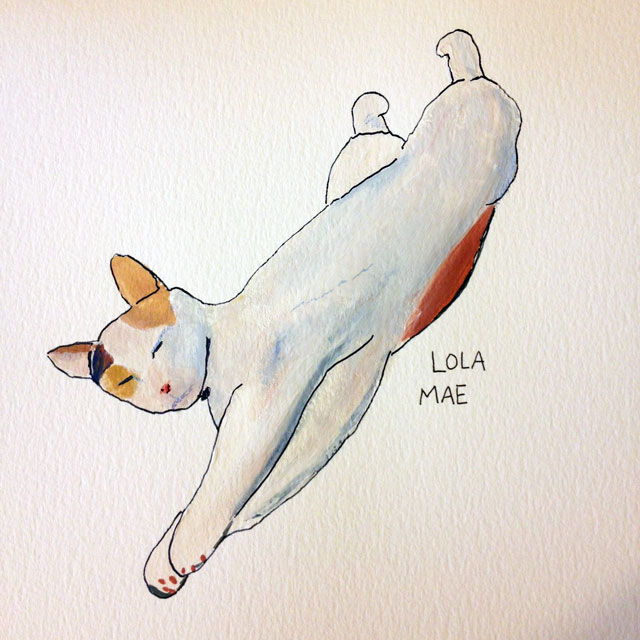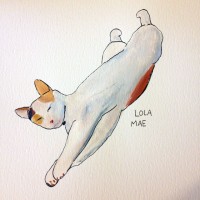 Alli Katz (Cats, Art) is an artist, etch-a-sketcher, cartoonist, and a channeler of Ernest Hemingway living in Philadelphia. She graduated from Oberlin College, and has written for Philadelphia City Paper, The Observer, and Grid Magazine. She's the Program Coordinator at Kelly Writers House, and posts comics and drawings at lookhowhappyiam.com. Alli is working on her fourth first novel.
Julie Kearney (Sunday in Venice, Fiction) is an award-winning artist and writer who lives in Brisbane, Australia. She has written a fictional autobiography of her great-grandmother titled, True History of Annie Callaghan, and is published in national and international anthologies. Her stories have appeared in Griffith Review, Hecate, and Idiom. Currently she is working on the second of a trilogy of historical novellas with an Indigenous theme, inspired by The Tempest, Shakespeare's iconic depiction of the colonised and the coloniser. You can find her on www.juliekearney.com.au.
Marc Labriola (Cutman, Fiction) writes stories and poems and is involved with the world of theatre. He is a graduate of the University of Toronto. He has taught literature in Canada and in Italy and has taught English as a second language to students the world over. He lives in Toronto, Canada.
Caleb Murray (Metempsychosis, Fiction) is from Montana and currently lives in Portland, Oregon, where he works as a kitchen manager. He is a graduate of Linfield College. He is at work on his first novel, Cup of Oblivion.
♦
Amber Officer-Narvasa (Borderland, Essay) is a freshman at Columbia University. When not writing, she can be found playing the violin, riding horses, or demonstrating her superior paper engineering skills. She loves street art and cupcakes, and has a special place in her heart for neurotic cats.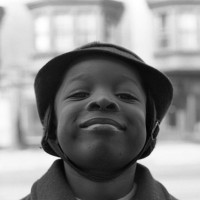 Stephen Perloff (The Times, They Were A'Changin: West Philly Days, Art) is a photographer, curator, and the founder and editor of The Photo Review, a critical journal of international scope publishing since 1976, and editor of The Photograph Collector, the leading source of information on the photography art market. He has taught photography and the history of photography at numerous Philadelphia-area colleges and universities and his photographs are in numerous public and private collections. He received the Colin Ford Award for Curatorship from the Royal Photographic Society in 2012. You can view more photos at his website, www.perloffphoto.com.
Robert Pulwer (The Conversation, Fiction) is an education professional who lives in New York City. A graduate of Tulane University, he is a former NYC Teaching Fellow and a 2012 Fulbright ETA to South Africa. When he has time, he likes to tap the rubber practice pads in his room and wish they were a real drumset.
Originally from Virginia, Deborah Purdy (Lab Child Theorem, Poetry) now lives in the Philadelphia area where she writes poetry and creates fiber art. She earned BA and MA degrees from Hollins University, and an MSLS from Clarion University. Her poems have appeared in Apeiron Review, The Milo Review, The Found Poetry Review, and other publications.
Andrea Rothman (Little Feathers, Flash) was a postdoctoral fellow and subsequent research associate at the Rockefeller University in New York, where she studied the neurobiology of olfaction. She recently earned her MFA in writing at Vermont College of Fine Arts. Her fiction can be viewed in Ducts, FutureCycle Press, and Lablit, her essay on writing appearing in Hunger Mountain. She is at work on her first novel.
Beth Seetch (Miss Torres Woke Us Early, Poetry) is a Chicagoan living in Pennsylvania. Her work has appeared in Poetry Northwest, River Styx, SIC Magazine, The Philadelphia Inquirer, Three Rivers Poetry Journal, and beyond. Her letterpress chapbook, Loose Mary, Bedridden, was published at Wells College Center for Book Arts (2012). She was awarded a Pennsylvania Council on the Arts Literature Fellowship. An independent editor, writer, and book artist, she also collaborates with visual artists.
Melanie Sevcenko (An Open Letter to the Lady…, Flash) is journalist and poet. She has reported for BBC, Al Jazeera, CBC, Toronto Star, Monocle, Pacific Standard and Global Post, amongst others. Her poetry and short fiction has been published in several literary publications, including: apt, newleaf, The Fourth River, Sojourn, BlazeVOX, and Nexus. Her new poetry chapbook, We Slept in Body Bags, Just in Case, was published by Finishing Line Press in 2014.
♦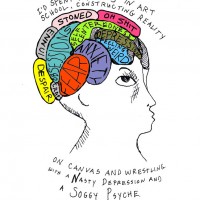 Emily Steinberg (Broken Eggs, Graphic Novel), a painter and graphic novelist, earned her MFA and BFA from the University of Pennsylvania and has shown her work widely in New York and Philadelphia. Most recently, she has shown work at SFA Gallery, Frenchtown, NJ and at The Woodmere Museum of Art in Philadelphia. Her graphic novel memoir, Graphic Therapy, can be read online at Smith Magazine. Her illustrated story The Modernist Cabin was published in Cleaver in June 2013. She currently teaches painting, graphic novel and the History of Comics at Penn State, Abington. 
Luke Stromberg (When I Sleep, I Dream of Tsunamis, Poetry) has also published work in Rotary Dial, Victorian Violet Journal, Tower Journal, Shot Glass Journal, Lucid Rhythms, Philadelphia Stories, Think Journal, Mid-America Poetry Review, on Ernest Hilbert's blog E-Verse Radio, and in other venues. His poem "Memorial Day" appears in Issue No. 2 of Cleaver. His work has also been featured in The Philadelphia Inquirer on multiple occasions. He lives in Upper Darby, PA, and works as an adjunct English instructor at Eastern University and West Chester University.
Shannon Sweetnam (Macarons, Flash) is a Chicago-based fiction writer whose work has appeared most recently in terrain.org, Crab Orchard Review, and Georgetown Review. She was a finalist for both the 2012 and 2013 SLS Summer Literary Seminars, finalist for AROHO's 2013 Orlando Prize for Short Fiction, finalist for the 2013 David Nathan Meyerson Fiction Prize, semi-finalist for the 2012 Katherine Anne Porter Prize for Fiction, winner of the 2010 Jack Dyer Fiction Prize, and recipient of an Illinois Arts Council grant. She currently works as a writer at Oakton Community College in Des Plaines. Her story "Mirabel River Girl, Champion Speller" appeared in Issue 5 of Cleaver.
Stories by Kevin Tosca (The Ingredients of Dog Food, Fiction) have been published in Spork, Full of Crow, Bartleby Snopes, Vine Leaves Literary Journal, and elsewhere. A frequent contributor to Cleaver, his short-short story "Romeo and Juliet" appeared in Issue 4 and his flash pieces, "The 104,″ "Tibet," and "Like That" appeared in Issue 1. He lives in Paris. He and his work can be found at www.kevintosca.com and on Facebook. Like him. He'd like that.
Tony Tracy (Feign and Cut, Poetry) is the author of two poetry collections: The Christening and Without Notice. His work has recently appeared or is forthcoming in The North American Review, Poetry East, Rattle, Southern Indiana Review, Owen Wister Review, Tar River Poetry as well as various other magazines and journals. He lives in Urbandale, Iowa with his wife and two sons.
Chila Woychik (What the Clouds Bring, Essays) lives in Iowa with her husband, several head of sheep, and chickens that lay green eggs. When not working the homestead, she edits at a small literary press, Port Yonder. Her latest published pieces appeared in or are forthcoming in The Mayo Review, The Milo Review, Prick of the Spindle, and others. Her website is www.chilawoychik.com.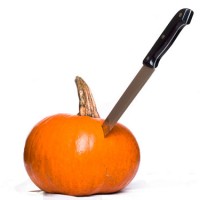 Madeline Zehnder (The Taste of Others, Flash) received degrees in English Literature and Music from Smith College. She lives in Cambridge, MA, where she works for a Harvard University research and policy center focused on early childhood brain development. Follow her on Twitter @MadelineZehnder for tweets and illustrations about maps, early America, and the digital humanities.