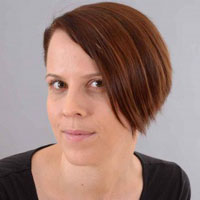 Sara Alaica (Ten Years in Belgrade, Creative Nonfiction) is a citizen of the world and a nomad. She grew up in Canada and in the Balkans and has lived in Japan, Australia, New Zealand and the United States. Between traveling the seven continents, she earned her BA in literature from Carleton University and an MA in literature from the University of Toronto. She currently works at Columbia University in New York City. She blogs at www.alittleroad.com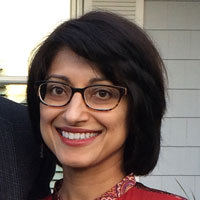 Nigar Alam (More Than a Pause, Fiction) was born in Karachi, Pakistan, but grew up in Italy, Kenya, Turkey and several other countries. She hopes to bring all these experiences together in her writing. She is an educator and currently lives in Minnesota with her husband and two children. Her flash fiction can be found in the Atticus Review.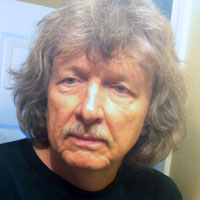 Roy Bentley (And Blood on the Tracks in the Tape Player, Poetry) has received fellowships from the NEA, the Florida Division of Cultural Affairs, and the Ohio Arts Council. Poems have appeared in The Southern Review, Shenandoah, Pleiades, Blackbird, North American Review, Prairie Schooner and elsewhere. Books include Boy in a Boat (University of Alabama), Any One Man (Bottom Dog), The Trouble with a Short Horse in Montana (White Pine), and Starlight Taxi (Lynx House). He has taught creative writing and composition at universities and colleges throughout the Midwest and in Florida. These days, he teaches for Georgian Court University in New Jersey and lives near the Jersey Shore.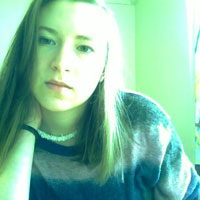 Susannah Betts (A Little Handsy, Poetry) is a writer, artist and graduate student living in Rochester, N.Y. She grew up in Bowie, Md. and graduated from Wesleyan University with a BA in physics in 2015. She likes disrupting the gender binary and the stigma surrounding female and non-binary sexual pleasure in her work. She currently serves as the fiction editor of the online intersectional feminist literary magazine The Fem and has been published in some various places that you can find listed here: susannah-one-summer.tumblr.com/published.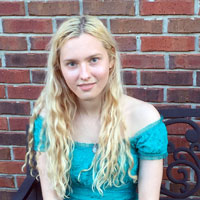 Erin Victoria Bradley (The Secret World of Yayo, Flash) lives in southern Illinois and is soon to graduate Southern Illinois University at Carbondale with a B.A. in English. This is her first professional publication. She is currently at work on her debut novel and a scattering of short stories.
.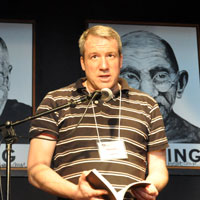 Mark Brazaitis (Tornado, Fiction) is the author of six books of fiction, including The River of Lost Voices: Stories from Guatemala, winner of the 1998 Iowa Short Fiction Award, The Incurables: Stories, winner of the 2012 Richard Sullivan Prize and the 2013 Devil's Kitchen Reading Award in Prose, and Julia & Rodrigo, winner of the 2012 Gival Press Novel Award. His latest book, Truth Poker: Stories, won the 2014 Autumn House Press Fiction Competition. To learn more about him, visit his Web site: www.markbrazaitis.com.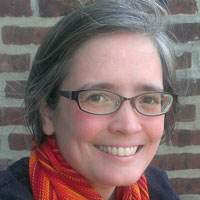 Eliza Callard (Shadows, Poetry) is a Philadelphian by birth and choice. A product of the Philly public schools and Skidmore College, she enjoys urban hiking, and spends much of her time trying to read all the poems. She's been published in Hobart, Stoneboat, The Sacred Cow, Front Porch Review, and Thirteen Ways. Her website is www.elizacallard.com. Her poem "Pills"appeared in Issue No. 10 of Cleaver. "Nature Poem" appears in issue 11.
Poems and interviews by Franklin K.R. Cline (Domicile, Poetry) have been featured in Banango Street, Matter, Word Riot, and elsewhere. He is an enrolled member of the Cherokee Nation, a PhD student in English-Creative Writing at the University of Milwaukee-Wisconsin, the nonfiction editor of cream city review, and a member of Woodland Pattern's Board of Directors. He lives in Milwaukee with three cats and his wife, Rachel Kincaid.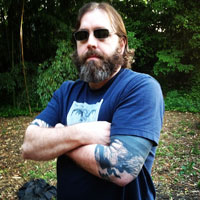 Stories and essays by Paul Crenshaw (Storm, Flash) have appeared or are forthcoming in Best American Essays, Best American Nonrequired Reading, anthologies by W.W. Norton and Houghton Mifflin, Glimmer Train, Ecotone, North American Review, and Brevity, among others. He teaches writing and literature at Elon University.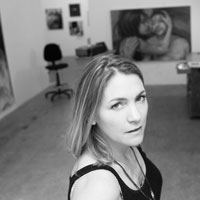 The paintings of Michelle Doll (Works on Love, Art)  capture quiet, intimate moments hinged on personal connections between her subjects, as well as their interactions with the world around them. Doll's recent works are imbued with femininity and introspection, and explore the themes of love, desire and connection. She earned her BFA from Kent State University and MFA from New York Academy of Art where she graduated Cum Laude on both. Her work has been exhibited and featured worldwide at galleries in New York, St. Barth's, San Francisco, Chicago, Basel, London and Olso. She is represented by Lyons Wier Gallery in New York City and Galleri Ramfjord in Oslo, Norway. Michelle currently lives and works in Hoboken, NJ.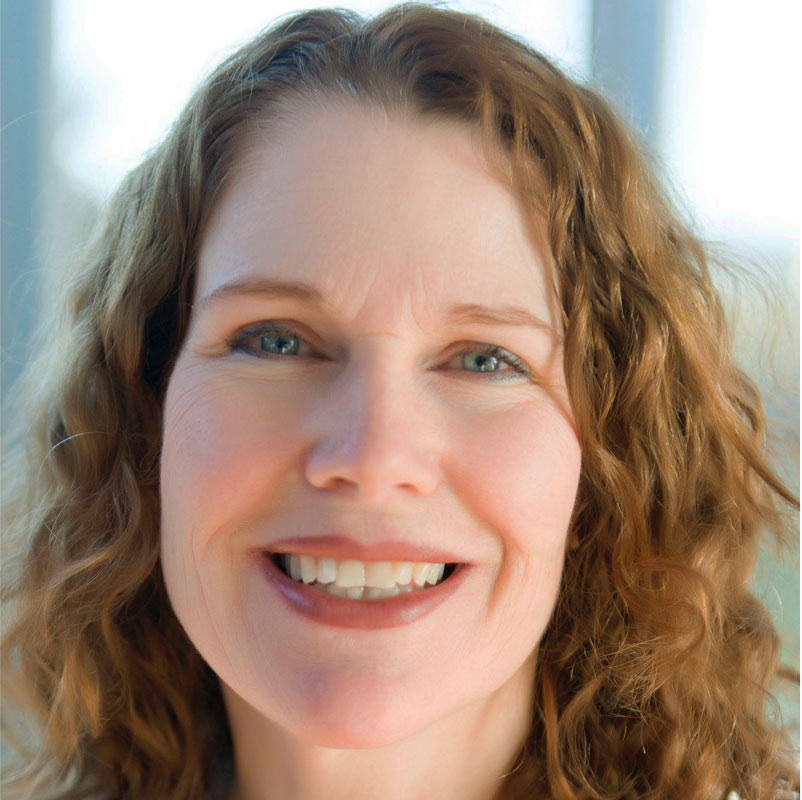 Carla Drysdale (5 a.m., Poetry) is a Canadian poet who resides in France. Her first book of poems, Little Venus, was published by Tightrope and her chapbook, Inheritance, is forthcoming from Finishing Line Press. Her poems have been published in Zoetic Press's Alphanumeric, PRISM International, Scapegoat Review, Literary Mama, The Same, LIT, the Literary Review of Canada, Canadian Literature, The Fiddlehead, Global City Review, and others. She was awarded PRISM's Earle Birney poetry prize in 2014, and she was recently nominated by Zoetic Press for BlazeVOX's Bettering American Poetry anthology.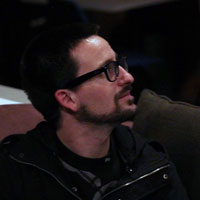 Larry Eby (Thundersnow, Poetry) is the author of two books of poetry, Flight of August, winner of the 2014 Louise Bogan Award from Trio House Press, and Machinist in the Snow, ELJ Publications 2015. His work can be found in Forklift, Passages North, Fourteen Hills, Thrush Poetry Journal, and others. He is the editor in chief of Orange Monkey Publishing, a poetry press in California.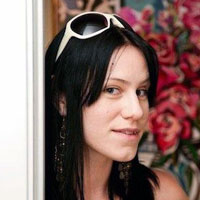 Gwendolyn Edward (The Business of Bodies, Creative Nonfiction) is a Pushcart-nominated writer of non-fiction, poetry, and fiction. Her work has been accepted by Crab Orchard Review, Fourth River, Bourbon Penn, Crack the Spine, and others. She holds a MA in Creative Writing from the University of North Texas where she worked with American Literary Review, and she is currently pursuing a MFA at Bennington. She works with Fifth Wednesday Journal as an assistant non-fiction editor and also teaches creative writing.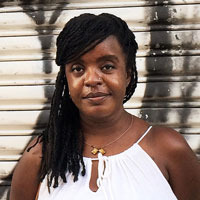 Soyini Ayanna Forde (Teet', Creative Nonfiction) grew up in Trinidad and Tobago. She has work forthcoming and in Moko, Black Girl Dangerous, Apogee Journal, SX Salon, The Caribbean Writer, Tongues of the Ocean, The Guidebook, St. Somewhere Journal, and Black Renaissance Noire. Her poetry chapbook Taste of Hibiscus was published by Dancing Girl Press. She is very interested in West Indian identity, diasporic connections and what she can learn from the resilience of strong women. She blogs about race, her love life and West Indian culture at www.soyluv.wordpress.com.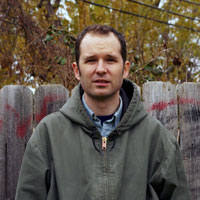 Cal Freeman (Epistle to the Cops on a Wintry Night, Poetry) was born and raised in Detroit.  His writing has appeared in many journals including Birmingham Poetry Review, Rattle, Ninth Letter, and Drunken Boat. He is the recipient of the Howard P. Walsh Award for Literature and The Devine Poetry Fellowship (judged by Terrance Hayes).  He has also been nominated for Pushcart Prizes in poetry and creative nonfiction.  His first book of poems, Brother of Leaving, has just been published by Antonin Artaud Publications.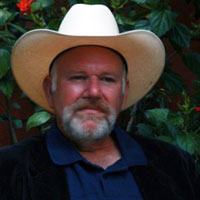 Nels Hanson (Talent Show, Fiction) grew up on a small farm in the San Joaquin Valley of California and has worked as a farmer, teacher, and contract writer/editor. His fiction received the San Francisco Foundation's James D. Phelan Award and Pushcart nominations in 2010, 2012, and 2014. His poems have appeared in Word Riot, Oklahoma Review, Pacific Review, and other magazines.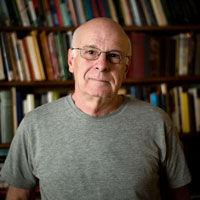 Marc Harshman (Fucked and The Innocent, Flash) is the Poet Laureate of West Virginia. He is the author of a full-length poetry collection, Green-Silver and Silent, out from Bottom Dog in 2012, and four chapbooks including Rose of Sharon, Mad River. His periodical publications include The Georgia Review, The Progressive, The Bitter Oleander, Emerson Review, Salamander, 14 Hills, and Gargoyle. Harshman's poems have been anthologized by Kent State University, the University of Iowa, University of Georgia, and the University of Arizona. He is also the author of twelve children's books including The Storm, a Smithsonian Notable Book.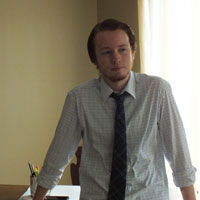 Robert W. Henway (The Insignificant Remains, Creative Nonfiction) is a student at the University of Iowa working on a degree in English and Creative Writing. Originally from Grand Rapids, Michigan, his passions reside in literature and music. He hopes to pursue a career in writing.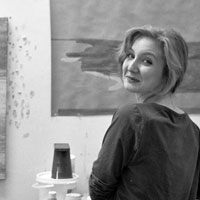 Laurel Hooker (Why I Draw Trees, Art) is an artist living and working in Philadelphia. She received her BFA in painting from Tyler School of Art at Temple University. Brought up exploring the mountain wilderness outside of Knoxville, Tennessee, the natural world remains a central source of inspiration for her work. Her additional enthusiasms include all things musical, ethical, and edible. Further images of her work can be found at www.laurelhooker.com.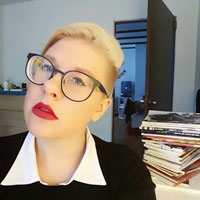 Emily Anne Hopkins (Taxidermy for Troubled Boys, Poetry) received her BA in creative writing from Albion College and is currently a poetry candidate in the University of Pittsburgh's MFA program. There, she reads for Hot Metal Bridge and teaches creative writing. She was recently awarded the Academy of American Poets Graduate Poetry Award, judged by Jessica Helen Lopez.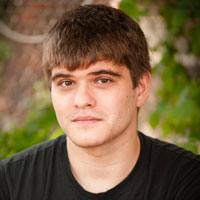 Samuel Hovda (Angel of the Meridian, Poetry) was born and raised in rural Minnesota. He now attends the MA program in Creative Writing at the University of Wisconsin–Eau Claire. His poems have appeared or are forthcoming in Tinderbox Poetry Journal, Cleaver Magazine, Contrary Magazine, Noble / Gas Qtrly, and elsewhere. You can find him at SamuelHovda.com and on Twitter @SamuelHovda.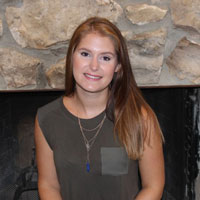 Erin Jones (Kennett Square, Poetry) is an MFA candidate at the University of Florida. Her work has appeared in Subtropics, Boxcar Poetry Review, Natural Bridge, Tar River Poetry, and The Lyric.
.
.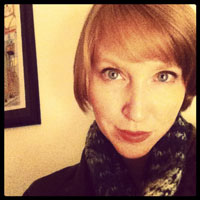 Essays and short stories by Jen Julian (We Are Meant for Greater Things, Fiction) have appeared in Press 53's Open Awards Anthology for 2010 and 2013, Four Way Review, New Delta Review, North Carolina Literary Review, and The Antigonish Review, among other places. She also has work up and coming in New South, Tahoma Literary Review, and The Chattahoochee Review. Currently, she is a PhD candidate in Fiction at the University of Missouri, Columbia, though she calls rural North Carolina her home.
Aimee LaBrie (The Disabled, Fiction) teaches and works at Rider University. Her short story collection, Wonderful Girl, was awarded the Katherine Anne Porter Prize in Fiction and published by the University of North Texas Press in 2007.  Her second collection of stories, A Good Thing, recently placed as a finalist in the BOA Short Fiction Contest. Her short stories have been published in Pleiades, Minnesota Review, Iron Horse Literary Review, Permafrost, and other literary journals. In 2012, she won first place in Zoetrope'sAll-Story Fiction contest. You can read her blog at www.butcallmebetsy.blogspot.com.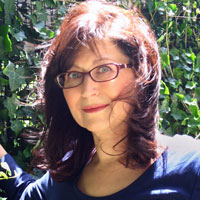 Lynn Levin (Pokeweed, Poetry) is the author of the poetry collection Miss Plastique (Ragged Sky, 2013), a Next Generation Indie Book Awards finalist in poetry, and Birds on the Kiswar Tree (2Leaf Press, 2014), a translation from the Spanish of a collection of poems by the Peruvian Andean poet Odi Gonzales. She is co-author of Poems for the Writing: Prompts for Poets (Texture Press, 2013), a Next Generation Indie Book Awards finalist in education/academic books. Her poems, essays, short fiction, and translations have appeared in Painted Bride Quarterly, Michigan Quarterly Review, Cleaver, The Hopkins Review, Rattle, Young Adult Review Network, and other places.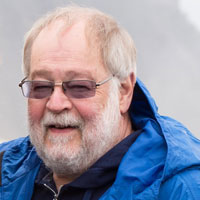 Robert Lietz (Modalities, Poetry) has published eight collections of poems. His work has appeared in journals in the U.S., Canada, France, Sweden and the United Kingdom. He spends a good deal of time taking, post-processing, and printing photographs and exploring the relationship between image-making and poetry.
.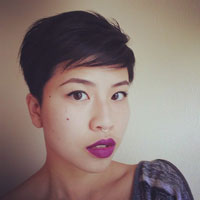 Michelle Lin (Trichotillomania, Poetry) is the author of A House Made of Water (Sibling Rivalry Press, 2017). Her poems appear or are forthcoming in Adrienne, Quaint Magazine, The Journal, Aster(ix), Phoebe, North American Review, TYPO, Apogee, and more. She has served as an editor for the journals Mosaic, Hot Metal Bridge, and B. E. Quarterly and currently serves as Poetry Reader for Twelfth House Journal. She has taught at the University of Pittsburgh, LEAPS summer program, and Young Writer's Institute. She works for Asian Pacific Islander Legal Outreach in the San Francisco Bay Area.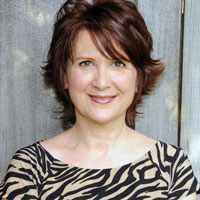 West Virginia native Marie Manilla (Belle Fleur, Fiction) is a graduate of the Iowa Writers' Workshop. Her fiction has appeared in the Chicago Tribune, Mississippi Review, Prairie Schooner, and other journals. Her novel, The Patron Saint of Ugly (Houghton Mifflin Harcourt, 2014), won the Weatherford Award. Shrapnel (River City Publishing, 2012), received the Fred Bonnie Award for Best First Novel. Still Life with Plums: Short Stories (WVU Press, 2010) was a finalist for both the Weatherford Award and Foreword Reviews Book of the Year. Learn more at www.mariemanilla.com.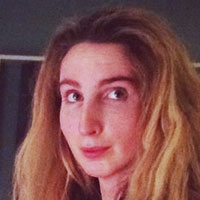 Sarah Marshall (Salluit, Poetry) grew up in Oregon and taught writing for several years at Portland State University, where she developed many courses around her obsessions, including a class called "The Idea of North." She writes poetry, fiction, and nonfiction on topics including insects, invasive species, pet stores, vigilantism, vampires, crime, and Florida. Most recently, her work has appeared in The Best American Nonrequired Reading 2015. She is currently pursuing a PhD in English at the University of Wisconsin-Madison.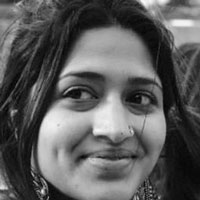 Rheea Mukherjee (Trip, Creative Nonfiction) received her MFA in creative writing from California College of the Arts in San Francisco. Her work has been published in Scroll.in, Southern Humanities Review, Cleaver Magazine, CHA: An Asian Literary Magazine, QLRS, The Bombay Literary  Magazine, A Gathering of Tribes, Everyday Fiction, Bengal Lights, and Out Of Print Magazine. Her book, a collection of short stories, Transit For Beginners, is forthcoming from Kitaab International in 2016. She co-founded Bangalore Writers Workshop in 2012 and presently co-runs Write Leela Write, a Design and Content Laboratory in Bangalore.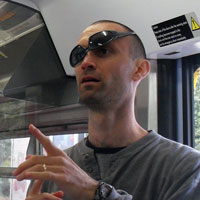 Fiction by Douglas J. Ogurek (A Different Kind of Sled, Fiction) appears in Bards and Sages Quarterly, British Fantasy Society Journal, The Literary Review, Gone Lawn, The Milo Review, Morpheus Tales, Schlock Magazine, Wilderness House Literary Review, and several anthologies. Ogurek is the communications manager of a Chicago-based architecture firm and has written over one hundred articles about facility planning and design. He also reviews films at Theaker's Quarterly Fiction. More at www.douglasjogurek.weebly.com.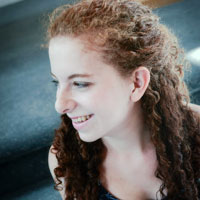 Lena Popkin (Pinto Los Flores Para Que no Mueren, Poetry) attends Central High School in Philadelphia. She has worked on the staff of the Mirror, a literary magazine, and has attended the Bard College summer Workshop. She is the recipient of an award from Philadelphia Young Playwrights, and her work has appeared in the Philadelphia Inquirer.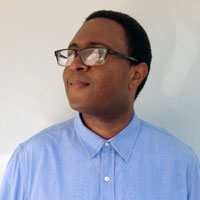 Donald Quist (Takeaway, Fiction) is a writer and editor living in Bangkok, Thailand. His work appears or is forthcoming in Hunger Mountain, Pithead Chapel, Knee-Jerk, Queen Mob's Teahouse, Adroit Journal, Apeiron Review, Numéro Cinq, Slag Glass City, sAwst Press, Publishers Weekly, J Journal, The Rumpus, and North American Review. He serves as Fiction Editor for Atlas and Alice. He earned his MFA in Writing from Vermont College of Fine Arts. Find him online at iamdonaldquist.com.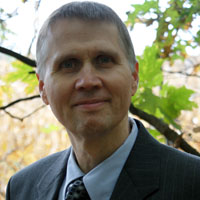 Doug Ramspeck (Dog Memories, Flash) is the author of five poetry collections. His most recent book, Original Bodies (2014), was selected for the Michael Waters Poetry Prize and is published by Southern Indiana Review Press. Individual poems have appeared in journals that include The Kenyon Review, The Southern Review, and The Georgia Review. Stories have appeared in Iowa Review, Green Mountains Review, Gargoyle, and others.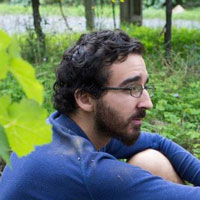 Diego Reymondez (Ecotone Stretch, Flash) is a dizzy mess who passed out in New York and woke up in Spain. Since regaining consciousness, he's planted a food forest and now must spend his days making rocket stoves, keeping his brother from dying on intergalactic travels, taking care of animals, and generally learning how to nature. Eventually he gets around to writing.
.
Adam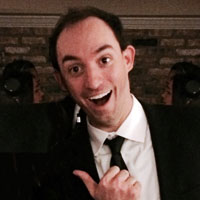 Shafer (Authentic Twain, Flash) is a journalist by training and an advertiser by trade. His writing has appeared in numerous publications including Carve magazine's 2013 Raymond Carver Short Story Contest and New Millennium Writing's 2015 fiction contest. In 2014, he was honored with the Nancy D. Hargrove Prize for Fiction from The Jabberwock Review. He lives in Chicago with a woman and a dog. Follow him on Twitter at @adamjshafer.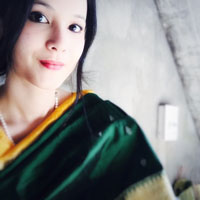 Grace Singh Smith (The Very Diverting History of Maya, Fiction) was born and raised in northeast India where she worked as a teacher, TV anchor, and journalist. She now lives in Santa Monica, California where she works at Santa Monica College by day and writes fiction by night. Her short stories have appeared in the Santa Monica Review. She is an MFA candidate at Bennington College and is working on her first novel.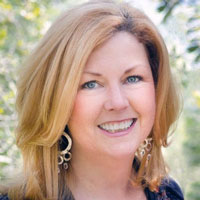 Betsy Campbell Stone (My Father's Arms, Creative Nonfiction) is an emerging writer from Sacramento, CA. She retired from her career as a healthcare strategy and marketing executive to care for her father, Henry, then eighty-nine. Over his final seven years of life, she returned to writing. While pursuing her M.F.A. in Creative Nonfiction at Bennington College, she supports nonprofits in their missions to end hunger, aid caregivers, and promote comfort at the end of life.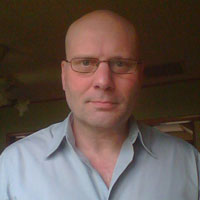 Poetry by Dan Tessitore (A Mind of Winter, Poetry) has appeared in The American Poetry Review, The Common, Denver Quarterly, Fence, and elsewhere. He teaches writing and literature at Eastern Illinois University.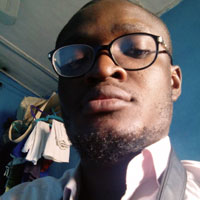 Teniola Tonade (To the Haughty Visualist, Poetry) is currently pursuing a Masters Degree in Philosophy at the University of Lagos, where he is also a Graduate Assistant. His work has appeared or is forthcoming in many places, including Word Riot, Tinderbox Poetry Journal, the 'New African Poetry' section of Elsewhere lit-mag, and More Than a Number: Poems and Prose for Baga, an anthology that addresses the menace of terrorism in Nigeria. He is co-founder and managing editor of the multi-purpose website Afrikana.ng. He believes that axiology—the philosophy study of the assignment of values to things and causes—is the first, unrecognized human discipline.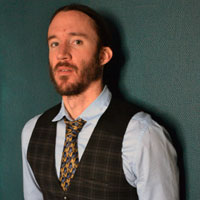 Stories by Kevin Tosca (Keys, Fiction) have been or soon will be published in Redivider, Literary Orphans, Paper Darts and elsewhere. A frequent contributor to Cleaver, his short story "The Ingredients of Dog Food" appeared in Issue 7; his short-short story "Romeo and Juliet" appeared in Issue 4; and his flash pieces "The 104,″ "Tibet," and "Like That" appeared in Issue 1. He lives in Paris. He and his work can be found at www.kevintosca.com and on Facebook.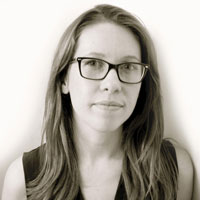 Alexia Underwood (Two Doormen, Fiction) was born in Kuwait and grew up between the U.S. and the Middle East. She holds two Masters from the University of California, Berkeley in journalism and international and area studies with a focus on Arabic literature. Her chapter on Egyptian literature after the 2011 revolution is forthcoming in an anthology from AUC press, and her nonfiction writing has been published in VICE, Bloomberg Businessweek, and various other publications.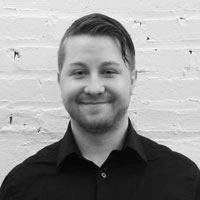 Alex Vidiani (Stone Food, Poetry) is an MFA student at the University of Maryland, College Park. In his spare time, he enjoys wingtips, café-hopping, and marathons of Mad Men. If you buy him a drink he will be your friend forever. His work has been published in Juked and The Summerset Review.
.
.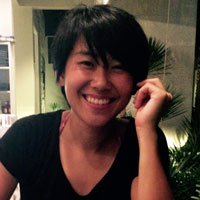 Chua Yini (Action at a Distance, Flash) is a writer, scriptwriter and researcher from Singapore. She graduated from Nanyang Technological University with a major in Journalism and minor in Philosophy. Her literary prose has appeared or is forthcoming in Litro Magazine (New York), Cadaverine Magazine, Eastlit Journal, Star 82 Review, and Sinister Wisdom Journal. She is a co-editor of Junoesq Literary Journal.
◊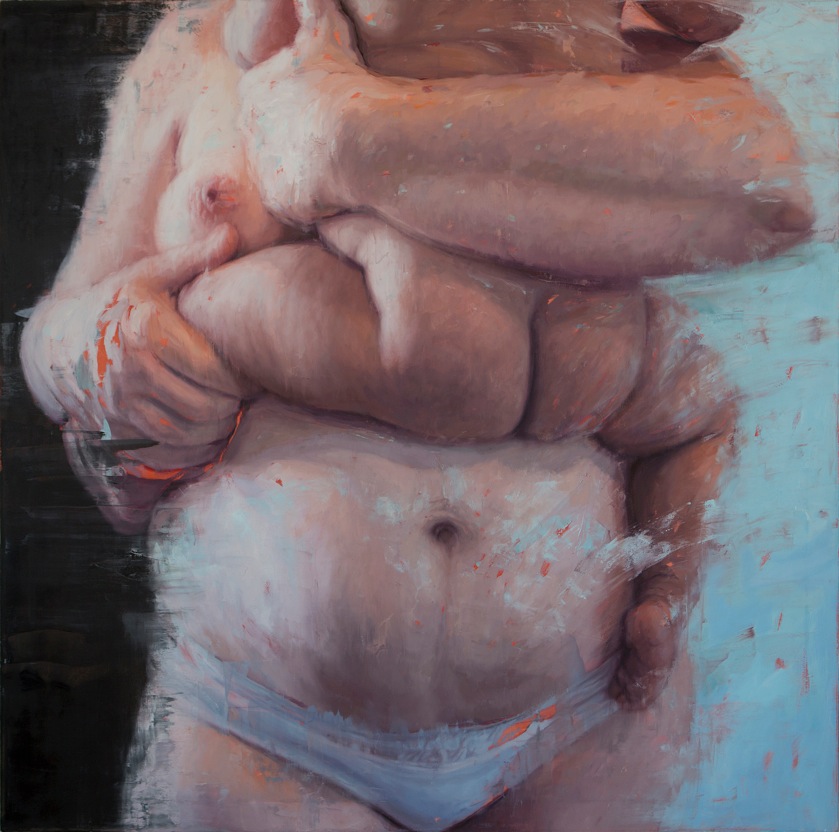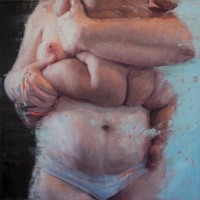 Cover art: "Mother Child" by Michelle Doll, from Works on Love.