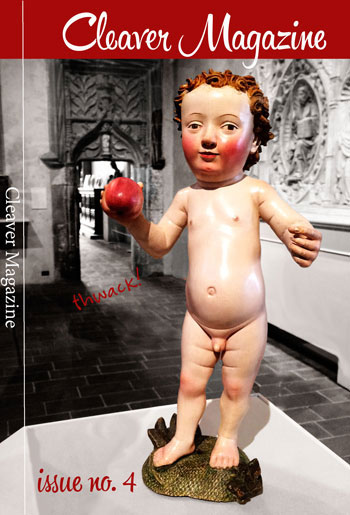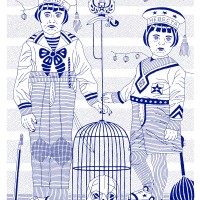 Dmitry Borshch ("EXILED FROM TRUTH: NINE ALLEGORIES") was born in Dnepropetrovsk, studied in Moscow, and now lives in New York. His paintings have been exhibited at the National Arts Club (New York), Brecht Forum (New York), ISE Cultural Foundation (New York), and the State Russian Museum (Saint Petersburg).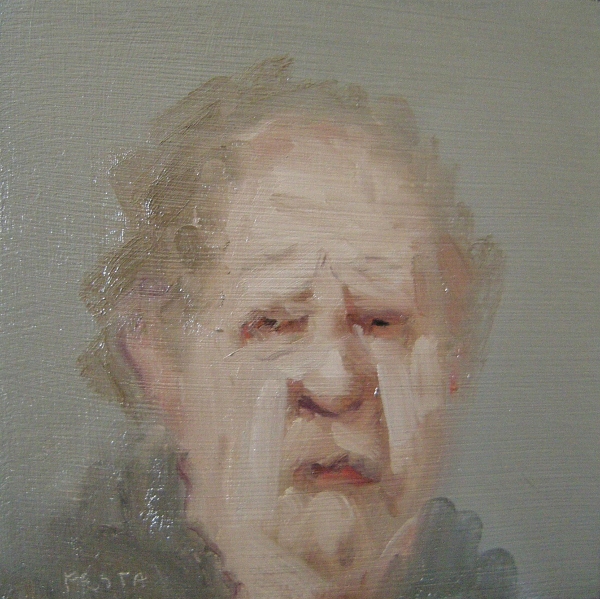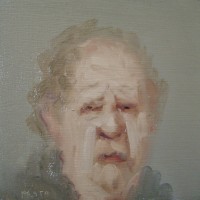 Donna Festa ("PORTRAITS OF AGE") has paintings and drawings in both public and private collections, including the State Museum of Pennsylvania. She has exhibited in New York, San Francisco, Chicago, Philadelphia, and Miami. Her work has been published in Fresh Paint Magazine, October, 2013, INPA, vol. 1 , 2011, INPA, vol. 2, 2012, and New American Paintings, Mid-Atlantic Region vol. 51, 2004. Donna is a graduate of the Pennsylvania Academy of the Fine Arts in Philadelphia, Pennsylvania, where she earned a four year certificate in painting; the University of the Arts, also in Philadelphia, where she received a BFA in painting and teacher certification; and the University of Hartford in Hartford, Connecticut, where she received an MFA in painting. Her studio is in her home in Bangor, Maine.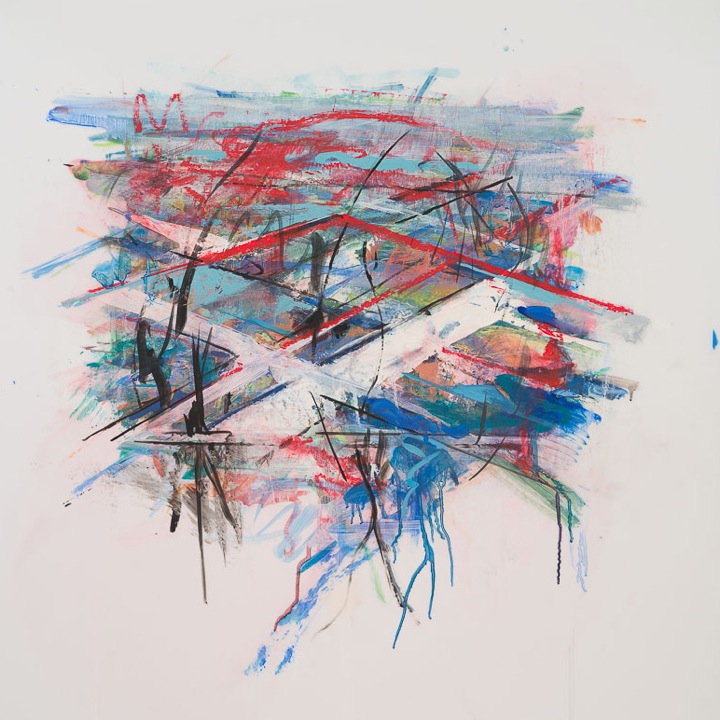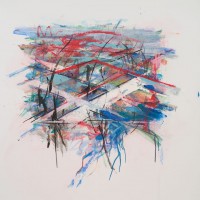 Tish Ingersoll ("FIVE PAINTINGS") Tish Ingersoll's paintings have been featured in solo and group exhibitions in museums and galleries, including the Woodmere Art Museum, the Paley Museum, the LG Tripp Gallery, the JMS Gallery, and the Nexus Gallery in Philadelphia; the Allegheny Museum of Art in Pennsylvania; the Ganser Gallery of Millersville University in Pennsylvania; and the State Museum in Harrisburg, Pennsylvania; the Art Space Gallery in Richmond, Virginia; and the Ethel Blum Gallery of the College of the Atlantic in Bar Harbor, Maine. In New York City, her work has been exhibited at the Krasdale Gallery, the Viridian Gallery, the Prince Street Gallery, and the Phoenix Gallery. She is the recipient of many awards and fellowships and was a lead muralist for the renowned Philadelphia Mural Arts program, 1992-2003. Tish resides in Philadelphia.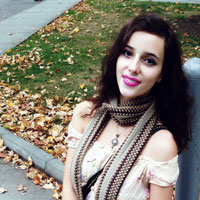 Anastasiya Shekhtman is a senior Communication Design major at the University of Pennsylvania, minoring in Russian and Creative Writing. Displaced from Ukraine at the age of four, Anastasiya is currently chasing childhood images, sorting the real from the imagined, only to blur them again in her work. Until recently, Anastasiya lived in a love triangle between writing and design. Then she found her heart in the overlap.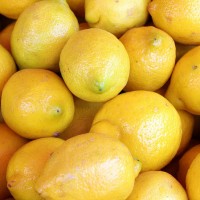 Jo Beckett-King ("LEMON TUESDAY") edits Oblong, a flash fiction zine based in London. She works as a French translator and is currently enjoying an extended trip to the US. Her fiction has appeared in The Metric, 4'33″ Magazine, Scissors and Spackle, and elsewhere.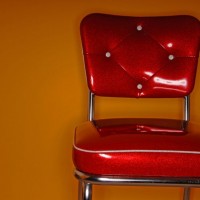 Brian Druckenmiller ("VINYL") earned his Master of Arts in Writing from Coastal Carolina University where he now teaches English composition courses, and plans on earning his terminal degree in creative writing sometime in the not-so-distant future. He currently has a short story in Fiction Vortex online, and many others in slush piles across the country.
R. Daniel Evans ("BLUE SANTA") was a founding co-editor in 1976, along with Louise Simons, of Philadelphia's long-running literary magazine, The Painted Bride Quarterly. During the seven years that they edited the magazine, they published stories, poetry and essays on music, by many authors including Allen Ginsberg, Adrienne Rich, Gregory Corso, Lynn Lonnider, and Meredith Monk. During that period Dan published poems in many magazines and anthologies, including Hanging Loose, Hellcoal Annual, America, Gay Sunshine, and over 40 others. Dan's stories have appeared  in magazines such as Peregine, Art Mag, Of Leather and Lace, andPangolin Papers, which nominated one of his stories for a Pushcart Prize.
Emma Greenberg ("THE FERRY") grew up in New York City and the East End of Long Island. She graduated from the University of Pennsylvania in 2009 with a degree in English and a concentration in Creative Writing. She is a regular contributor to Rolling Stone, The Last Magazine, and Policy Mic. "The Ferry" is an excerpt from her upcoming novel about a teenage girl at a New England boarding school. She currently lives between Philadelphia and New York.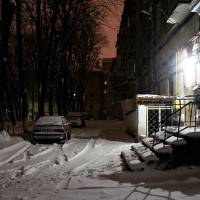 Shane Joaquin Jimenez ("ICELANDIC KISSES") lives and teaches in Portland, OR. He holds an MFA from the Jack Kerouac School at Naropa University. He is the author of Rue the Day andIt Can Be That Way Still. His writing has appeared inDenver Quarterly, The Greensboro Review, Rain Taxi, and elsewhere.
Lynn Levin ("THE BIRTHDAY PRESENT") teaches creative writing at the University of Pennsylvania and Drexel University. Her poetry, prose, and translations have appeared in Michigan Quarterly Review, Boulevard, Ploughshares, Hopkins Review, andCleaver. She is the author of four collections of poems, most recently Miss Plastique (Ragged Sky Press, 2013), and with Valerie Fox co-author of the craft-of-poetry textbook Poems for the Writing: Prompts for Poets(Texture Press, 2013). She lives in Bucks County, Pennsylvania.
Henry Marchand ("A HUNGER ARTIST") Henry Marchand'ss fiction has appeared in The King's English, Paradigm, The Seattle Review, Rosebud, The Laurel Review, Penduline Press, and elsewhere. He has published essays and commentary in The New York Times, The Boston Globe, Common Dreams News Center,and The International Herald-Tribune. A New Jersey native and longtime resident of northeast Ohio, he now lives with his wife Lisa on the Central Coast of California, where he teaches creative writing at Monterey Peninsula College.
Mohammadreza Mirzaei ("FRANCESCA") is an Iranian photographer, writer, and translator based in Philadelphia. His recent book What I don't have is published in Italy by Edizioni del bradipo. He is the translator of "La Grammatica di Dio"; short stories by Stefano Benni from the Italian to the Persian. (Herfeh-Honarmand Publications, 2012, Tehran) As a photographer, Mirzaei has participated in numerous solo and group exhibition around the world including The 16th Biel/Bienne Festival of Photography and the Fotográfica Bogotá 2011. Mohammadreza Mirzaei has a BA in Italian Literature from Azad University of Tehran and is an MFA candidate at the University of Pennsylvania.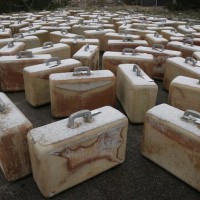 Barbara Nishimoto ("Tourist") was born in Chicago, and grew up along with her two sisters in the western suburbs. She is a Sansei and has spent most of her working life as a teacher in such locations as the Alaskan bush and the Marshall Islands. She now lives in Nashville with her husband and their dog, Koji. Her stories appear are are forthcoming inDiscover Nikkei and Streetlight Magazine.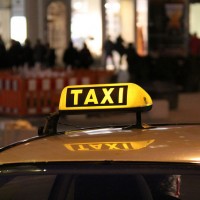 Jared Yates Sexton ("YOU ARE BUT A PILGRIM VENTURING TO A STRANGE AND HONEST LAND") is an Assistant Professor of Creative Writing at Georgia Southern University and currently serves as Managing Editor of the literary magazine BULL. His work has appeared in publications around the world and has been nominated for a pair of Pushcarts and The Million Writer's Award. He was also a finalist for The New American Fiction Prize. His first book, An End To All Things, is available from Atticus Books.
Anne Dyer Stuart ("THIS TOWN IS YOUR TOWN TOO") won New South journal's 2012 prose prize. Her work has appeared or is forthcoming in Fiction Southeast, Pembroke Magazine, Poet Lore, The Louisville Review, The Midwest Quarterly, Sakura Review, Midway Journal, r.kv.r.y., Third Coast, Best of the Web, storySouth, and elsewhere. She teaches at Bloomsburg University in Pennsylvania.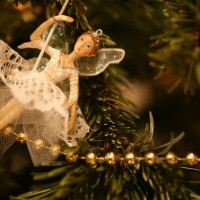 Anthony Wallace ("THE CHRISTMAS ANGEL") is a Senior Lecturer in the Arts and Sciences Writing Program at Boston University, where he is also Co-director of "Arts Now," a curriculum-based initiative to support the arts at BU. Tony has published poetry and fiction in literary journals including CutBank, Another Chicago Magazine, the Atlanta Review, River Styx, Sou'wester, 5-Trope, the Republic of Letters, and Florida Review. His short story "The Old Priest" won a Pushcart Prize and was published last fall in Pushcart 2013. His short story collection The Old Priest is the winner of the 2013 Drue Heinz Literature Prize and was published in September by the University of Pittsburgh Press.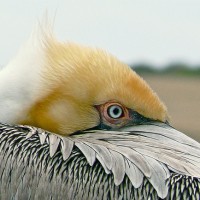 Cullen Bailey Burns ("FLORIDA") lives in Minneapolis and Sturgeon Lake, Minnesota. Her second book of poems, Slip, was published by New Issues Press this fall. Her first book,Paper Boat, was a finalist for a Minnesota Book Award. Her poems have appeared widely, recently in The Ampersand Review, The Adirondack Review, 32 Magazine and many others. At her place up north she keeps bees and excells at growing root crops.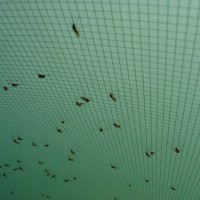 Zach Fishel ("BLOODSUCKERS") was born in Central Pennsylvania, but resides in the Berkshire Mountains working as an outdoor educator. His poetry has appeared in numerous journals and has earned two Pushcart nominations. He is the author of two chapbooks, available exclusively through NightBallet Press, and his first full-length will appear in April 2014 from Red Paint Hill Publishing.
Christine Hamm ("R IS FOR RESTLESS") has a PhD  in American Poetics and is a former poetry editor for Ping*Pong. She won the MiPoesias First Annual Chapbook Competition with her manuscript Children Having Trouble with Meat. Her poetry has been published in Orbis, Pebble Lake Review, Lodestar Quarterly, Poetry Midwest, Rattle, Dark Sky, and many others. She has been nominated four times for a Pushcart Prize, and she teaches English at CUNY. Echo Park, her third book of poems, came out from Blazevox in the fall of 2011. Christine was a runner-up to the Poet Laureate of Queens.
Peter LaBerge ("TESTIMONY AFTER THE VARICOCELECTOMY") is a freshman at the University of Pennsylvania. His recent work appears in such publications as The Louisville Review, DIAGRAM, The Newport Review, BOXCAR Poetry Review, and Hanging Loose. In the past, he has been named a two-time Scholastic Art & Writing Awards Gold Medalist for Poetry and a Foyle Young Poet of the Year, among others. He grew up in Connecticut, and currently serves as the Editor-in-Chief of The Adroit Journal.
Teresa Leo ("MINIATURE" and "POEM ENDING WITH SIX WORDS FROM A WOMEN'S ROOM STALL") is the author of two books of poetry, Bloom in Reverse (University of Pittsburgh Press, 2014) and The Halo Rule (Elixir Press, 2008), winner of the Elixir Press Editors' Prize. Her work has appeared in The American Poetry Review, Poetry, Ploughshares, Women's Review of Books, New Orleans Review, Barrow Street, The Florida Review, Painted Bride Quarterly, and elsewhere. She has received fellowships from the Pew Fellowships in the Arts, the Leeway Foundation, and the Pennsylvania Council on the Arts, as well as the Richard Peterson Poetry Prize from Crab Orchard Review. She works at the University of Pennsylvania.
Pattie McCarthy (from x y a &&) is the author of six books: two forthcoming, nulls (Horse Less Press) & Quiet Book(Apogee Press), as well as Marybones, Table Alphabetical of Hard Words, Verso, & bk of (h)rs (all from Apogee). She has three chapbooks forthcoming in the next year:scenes from the lives of my parents (Bloof Books), x y z && (Ahsahta Press), and fifteen genre scenes (eth press). A former Pew Fellow in the Arts, McCarthy teaches at Temple University.
Jesse Minkert ("MESOPOTAMIAN RUINS" and "WEDNESDAY NIGHT IN THE JUKE") lives in Seattle. He has written plays for theater and radio, short stories, novels, and poems. Wood Works Press published a letterpress collection of his microstories, Shortness of Breath & Other Symptoms, in 2008. His work appears in Randomly Accessed Poetics, Subprimal Poetry Art, Limestone,Confrontation, Paper Nautilus, Mount Hope, Naugatuck River Review, Floating Bridge Review, Harpur Palate, and Raven Chronicles. In the summer Minkert works with visually impaired school kids to produce radio plays and PSAs dealing with their experience.
Jessica Morey-Collins ("ONCE AGAIN", "DIFFERENT NOW", and "MORATORIUM") is a California expat currently writing literary curriculum for an SAT prep school in Taipei, Taiwan. Her poems can be found or are forthcoming in the North American Review, Metazen, ILK, The Buddhist Poetry Review, Vinyl Poetry, and elsewhere. She has been fortunate to have her poetry choreographed by Los Angeles' Jam Today Dance Theatre, and to regularly (though remotely) work with the talented writers of Inland Empire's literary community, PoetrIE.
Marie Nunalee ("blockage no. 8") lives in Asheville, NC. She will be in indefinite space 2014, and can be found in various other publications, including theNewerYork, The Metric, Epigraph, Eunoia Review, Deadbeats, and Digital Americana. She writes at swordfishsermons.tumblr.com
Monica Wendel ("BIRTHDAY POEM") is the author of No Apocalypse (Georgetown Review Press, 2013) and the chapbooks Pioneer (Thrush Press, forthcoming) and Call it a Window (Midwest Writing Center, 2012). She has been awarded residencies by the Vermont Studio Center and the Jack Kerouac Project of Orlando, Florida, but otherwise she lives in Brooklyn and teaches at St. Thomas Aquinas College.
Kathryn Kulpa ("YVONNE IN THE EYE OF DOG") is the author of the story collection Pleasant Drugs, a winner of the Mid-List Press First Series Award in short fiction. Her short stories and flash fiction have also been published in the Six-Word Memoir anthology series and in Camroc Press Review, Literary Orphans, Monkeybicycle, Superstition Review, Metazen, Florida Review, and other journals.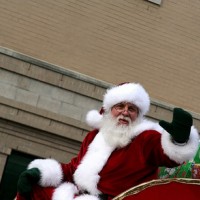 DC Lambert ("WHEN SANTA CAME TO CHERRY HILL, NEW JERSEY") is a public school teacher serving an inner city school district and the author of War on Excellence: Our Giant Secret Education Bureaucracy and Me, a nonfiction narrative about the secrets behind the closed doors of our rapidly changing 21st century schools. She earned her MFA from Warren Wilson College Program for Writers. Her award-winning writing has appeared in such magazines as Stand, ACM, Columbia, and Connections, and her academic book, Point of View in Mrs Dalloway: Rooms, Corridors and Houses, was recently published by Edwin Mellen Press. Read more here.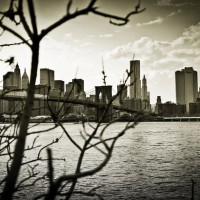 Lori Lamothe ("LEXICON") Lori Lamothe's poetry and prose has appeared or is forthcoming in biostories, Bitter Oleander, Canary, Daily Dose of Lit, Fogged Clarity, Notre Dame Review, Seattle Review, The Nervous Breakdown, Third Coast, and other magazines. She is a graduate of Cornell University and teaches in New England.
.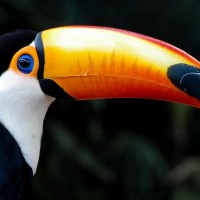 Sean Lyon ("HOW A HEART") received his B.F.A. in Writing and Literature from Emerson College in Boston. His poem, "Electrical Fire" is housed online at The Furnace Review. "How a Heart" is his first published work of fiction. A native Texan, Sean teaches, writes, and lives in Ditmas Park, Brooklyn.
.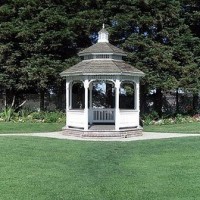 Catherine Mosier-Mills ("CHRISTMAS 2009") is a senior at Radnor High School. In her spare time, she plays piano, edits the school paper, and leads the Model United Nations team. Her work has been published in Apiary and Philadelphia Stories Junior, and recognized in the 2013 Scholastic Art and Writing Awards. She was recently named a 2014 National YoungArts Foundation Finalist in Fiction.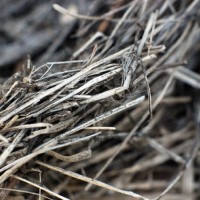 Lisa Piazza ("LOOK, HERE") lives in Oakland, California with her two daughters and two cats.  She teaches writing to young people in the Bay Area.  Her fiction has appeared in Brain, Child, Switchback, Prime Number Magazine, and LiteraryMama, among others.
.
.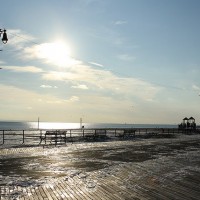 Kristen Sharp ("TELESCOPES") grew up in Portland, OR and lives in New York City. She is a recent graduate of Fordham University, where she completed a B.A. in Spanish Language and Literature and spent a year living in Spain. In 2012 she received the Bernice Kilduff White and John J. White Prize in Creative Writing from Fordham. Her fiction and poetry has appeared in Fordham's literary magazine, The Ampersand, and newspaper, The Observer. She is currently working on a novel and planning a voyage to Southeast Asia.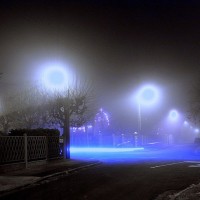 Kevin Tosca ("ROMEO & JULIETTE") Kevin Tosca's stories have appeared in Fleeting, Litro, Bartleby Snopes, The Bicycle Review, Vine Leaves Literary Journal, and elsewhere. He lives in France where he is a trapeze artist with a troupe from the 20th arrondissement of Paris. Find him and his published work at www.kevintosca.com and on Facebook.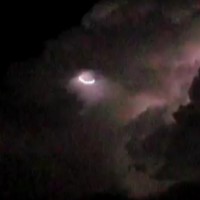 Donna Vorreyer ("PHENOMENON") is a Chicago-area writer who spends her days teaching middle school, trying to convince teenagers that words matter. Her work has appeared in many journals including Rhino, Linebreak, Cider Press Review, Stirring, Sweet, wicked alice, and Weave. Her fifth chapbook, We Build Houses of Our Bodies, is forthcoming this year from Dancing Girl Press; in addition, her first full-length poetry collection, A House of Many Windows, was recently released by Sundress Publications. She also serves as a poetry editor for Mixed Fruit magazine. Visit her online at www.donnavorreyer.com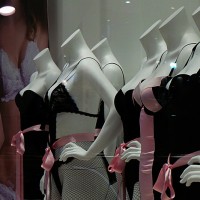 Sam Cha ("IN THE MID-OUGHTIES") recently completed his MFA in poetry at UMass Boston, where he was the 2011 and 2012 recipient of the Academy of American Poets Prize. He's a poetry editor for Radius. His work (poems, essays, fiction, translations) can be found at Amethyst Arsenic, anderbo, apt, ASIA, Banipal, The Bakery, decomP, Gravel, Memorious, Paper Scissors, Printer's Devil Review, and shufPoetry. Also, in two anthologies: Knocking at the Door: Poems About Approaching the Other, and The &Now Awards 2: The Best Innovative Writing. He lives and writes in Cambridge, MA.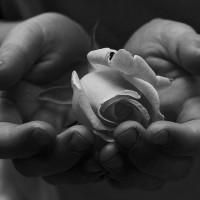 Ann de Forest ("PEACE" from The Names of Roses) Ann de Forest's short stories have appeared in The Journal, Hotel Amerika, Timber Creek Review, PIF—and the debut issue of Cleaver.  Fascinated by lists and other found text, she's written a story inspired by the pictures in the margins in the dictionary and a family memoir suggested by the names of roses (excerpted here). Her first published poem, an erasure poem "blacked-out" from a newspaper obituary of Margaret Thatcher, is forthcoming in The Found Poetry Review.
Born and raised in the suburbs of Tokyo, Kaori Fujimoto ("IN THE ABSENCE OF CULINARY MENTORS") studied creative writing at colleges in Georgia and Hawaii. She was a fellow of the 2012 Paris American Academy Creative Writing Workshop. Her essay has appeared on the Brevity blog, and another of her essays is forthcoming in Talking Writing. She currently works as a freelance translator in Tokyo.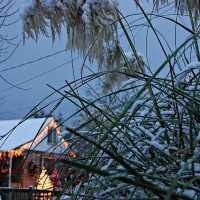 Ivy Hughes ("Laverne and Shirley") is a full time freelance writer. She writes for several newspapers, magazines, and literary journals including Success, Entrepreneur, the Boston Globe, Interval World, and Litro. She grew up in Colorado, but recently moved to London, England where she lives with her husband.