CONTRIBUTORS: ISSUE 24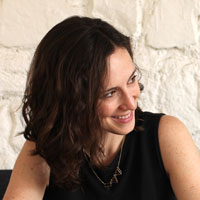 Nicole Baute, Barcelona on a Saturday, grew up in rural Ontario and currently lives in New Delhi, India. She recently won the 2018 Pinch Literary Prize for Fiction and came in third in Wigleaf's Mythic Picnic Prize. Her short stories and essays have been published in Joyland, River Teeth, carte blanche, and elsewhere. Nicole teaches creative writing online at Sarah Selecky Writing School and is pursuing her MFA at the University of British Columbia.
Christopher Blackman, Pax Romana, is a poet and educator from Columbus, Ohio. He received his MFA in poetry from Columbia University and his poems have been published in the Atlas Review, Typo Magazine, EuropeNow, and Muse/A Journal. He has been an instructor at the Kenyon Review Young Writers Workshop and currently lives in New York.
Giovanni Casadei, Inspired to See, was born and raised in Rome, Italy where he studied at the Scuola Libera del Nudo and at the Academy of Fine Arts in Rome, as well as under the instruction of the Armenian artist, Alfonso Avanessian. In December 1983 he arrived in Philadelphia, where he studied at the Pennsylvania Academy of Fine Arts under his mentor Seymour Remenick. He has been showing and selling his work in Philadelphia and other major cities for the last twenty years. More at www.giocasadei.com.
Dan A. Cardoza, There Is More To Death Than Life, is the author of two chapbooks: Nature's Front Door and Expectation of Stars. His work had been published in Amethyst, Ardent, Better Than Starbucks, California Quarterly, Chaleur Magazine, Cleaver Magazine, Curlew, UK., Earthwise, Entropy, Esthetic Apostle, Friday Flash Fiction, Oddball, Poetry Northwest, The Quail Bell, Skylight 47, Spelk, and Vita Brevis.
Leia Darwish, Liberty/Liberty, is a writer and editor based in Richmond, Virginia. Her poetry and nonfiction can be found in diode, The Journal, PANK, The Pinch, The Paris-American, and elsewhere.
.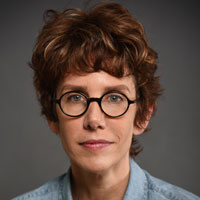 Dawn Davies, Angels in the Architecture, has an MFA from Florida International University. She's the author of Mothers of Sparta: A Memoir in Pieces, which was published by Flatiron Books in 2018. Her essays and stories have been Pushcart Special Mentions and finalists for The Best American Essays. Her work can be found in The Missouri Review, Arts & Letters, Narrative, Fourth Genre, Brain, Child, Chautauqua, Ninth Letter, and elsewhere, as well as in various anthologies. She lives in weird Florida.
Anna Dorn, Leo Rising, is a writer living in Los Angeles. A former criminal defense attorney, she regularly writes about legal issues for Justia and Medium. Her article on juvenile life without parole was published in American University Law Review. She has written about culture for LA Review of Books, The Hairpin, and Vice Magazine.
Naomi Xu Elegant, Dinner, is a senior at the University of Pennsylvania. She studies history and English and enjoys eating noodles. She is from Kuala Lumpur, Malaysia.
.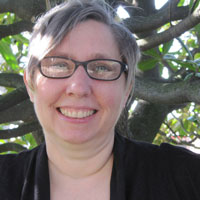 Valerie Fox, Two Flash Pieces, is the author of several books. The most recent is Insomniatic [poems] from PS Books. Her other volumes include The Rorschach Factory (Straw Gate Books) and The Glass Book (Texture Press). Her poems and stories have appeared in The Cafe Irreal, Juked, Sentence, Across the Margin, Hanging Loose, Apiary, West Branch, Ping Pong, and other journals. She has a chapbook, The Real Sky (Bent Window Books), which features art by Jacklynn Niemiec.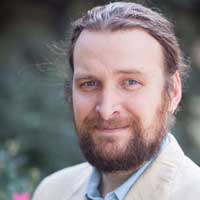 Erik Fuhrer, Stonehenge, holds an MFA from the University of Notre Dame. His work has been published, or is forthcoming, in BlazeVox, Crab Fat Magazine, Dream Pop Press, Crack the Spine, and Maudlin House.
.
Vivé Griffith, When My Memories Became His Memories, is an Austin-based writer, educator, and student advocate. Her poetry and essays have appeared in The Sun, Oxford American, Hippocampus, and Gettysburg Review, and her op-eds in the Washington Post, Huffington Post, and Texas Tribune. She teaches storytelling to activists, poetry to adult students returning to the classroom, and creative nonfiction at Austin Community College. Find her at www.vivegriffith.com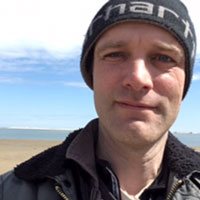 James Grinwis, Three Poems, is the author of two books of poetry, The City From Nome (National Poetry Review Press) and Exhibit of Forking Paths (Coffee House/ National Poetry Series), both of which appeared in 2011. His poems have been relatively quiet since then, though recently have made appearances, or soon will, in journals including Hotel Amerika, Bennington Review, Poetry Northwest, Rogue Agent, and Willow Springs. He lives in Greenfield, MA.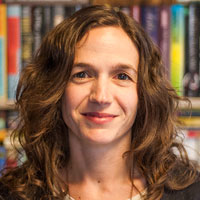 Hannah Harlow, Pencil Me In, has published stories in Vol. One Brooklyn, SmokeLong Quarterly, Jellyfish Review, and elsewhere. She promotes books for a living and lives near Boston. Find her online at hannahharlow.com.
.
Kathleen Hellen, the juvenile connection, is the author of The Only Country Was the Color of My Skin (2018), the award-winning collection Umberto's Night, and two chapbooks, The Girl Who Loved Mothra and Pentimento. Nominated for the Pushcart and Best of the Net, and featured on Poetry Daily, her poems have been awarded the Thomas Merton poetry prize and prizes from the H.O.W. Journal and Washington Square Review. Hellen's poems have appeared in American Letters and Commentary, Barrow Street, The Massachusetts Review, New Letters, North American Review, Poetry East, Seattle Review, the Sewanee Review, Witness, and elsewhere. For more on Kathleen visit www.kathleenhellen.com.
Heather Holmes, Terms and Conditions, is a writer and editor. Her work about art and embodiment has been published by or is forthcoming in The New Inquiry, Art21, The New Museum, Art Papers, and OnCurating. She writes about exhibitions digitally here.
.
Andrew Jason Jacono, Marlowe, is a senior at Wesleyan University majoring in English and French Studies, and he has been writing ever since he could hold a pen. A proud Manhattan native, he is a mountaineer, guitarist, Francophile, and wine enthusiast. His work has previously appeared in Short Fiction Break, Reverberations Magazine, and the Vignette Review. To learn more about Andrew and stay updated on what he's working on, you can visit his website: www.andrewjacono.com.
Peter Leight, The Tower in Our City, lives in Amherst, Massachusetts. He has previously published poems in Paris Review, AGNI, Antioch Review, Beloit Poetry Journal, FIELD, Raritan, and other magazines.
.
Leslie Lindsay, Children, Caution, is a mother, wife, and writer living in Chicagoland. Leslie is the award-winning author of Speaking of Apraxia (Woodbine House, 2012). Her work has been published in The Awakenings Review, Pithead Chapel, Common Ground Review, The Nervous Breakdown, Manifest-Station, the Ruminate Blog, and The Mighty. Leslie is at work on a memoir about her mentally ill, interior decorator mother and her mother's eventual suicide. She reviews books widely and interviews authors weekly at www.leslielindsay.com. Leslie is a former child/adolescent psychiatric RN at the Mayo Clinic. Read her craft essay "Is Memoir Automatically Therapeutic" on Cleaver.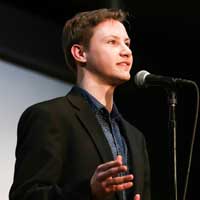 Blake London, Sean's Room, has published work in Euphony Journal, Red Cedar Review, and eFiction Magazine. In 2013, Blake was the recipient of the Wyoming Young Authors Prize in Poetry, and he currently performs spoken word poetry with The Excelano Project. Originally from Gillette, Wyoming, Blake London is a recent graduate of the University of Pennsylvania and resides in Philadelphia.
Megan Lunny, A Brief Guide to Dissecting the Fingernails of a Quiet Girl, is a former Bucks County High School Poet of the Year (2017) and was named a 2018 Foyle Commended Poet by the Poetry Society of London. Megan received a National Gold Medal in flash fiction from the Scholastic Art and Writing Awards in 2018 and is a 2019 YoungArts Finalist in Writing/Short Story. Her poetry has previously appeared in Acumen Young Poets, and her flash fiction is forthcoming in The Best Teen Writing of 2018. She wrote "A Brief Guide to Dissecting the Fingernails of a Quiet Girl" while studying creative nonfiction with her dear teachers and friends at the Kelly Writers House.
David Marchino, Origin Story, is a Philadelphia-based creative nonfiction writer and educator whose work has appeared in The Penn Review and RKVRY Quarterly. His essay "No Goodbyes" won the 2016 Penn PubCo Award for Best First-Person Narrative, and his personal narrative "Going Places" was nominated for the 2018 Pushcart. Also in 2018, Marchino served as Assistant Director of the Summer Workshop for Young Writers at the Kelly Writers House. Currently, Marchino serves as a Citizen-Artist on behalf of ArtistYear, teaching a creative writing curriculum at Alexander Adaire Elementary in Philadelphia.
Yaki Margulies, Talent and Luck, is a writer, actor, comedian, and musician, originally from Seattle, WA, now living in Los Angeles, CA. His writing has previously appeared in Word Riot, Flash Fiction Magazine, Drunk Monkeys, and other publications. He also creates the webcomic, Moose Hoopla.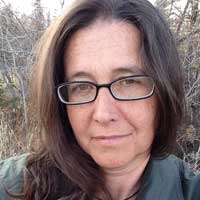 Michelle Matthees, Cyanotype, has published poems in numerous journals, including Memorious, The Baltimore Review, J Journal, The Prose Poem Project, and Superstition Review. In 2016 New Rivers Press published her collection of poems, Flucht. She is a graduate of the University of Minnesota's MFA Creative Writing Program. More information about her work is available at michellematthees.com.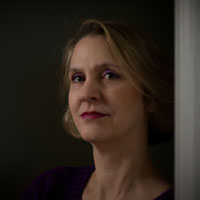 Leslie Pietrzyk, Icebergs, is the author of Silver Girl, released in February 2018 by Unnamed Press. Her collection of unconventionally linked short stories, This Angel on My Chest, won the 2015 Drue Heinz Literature Prize and was published by the University of Pittsburgh Press. Short fiction and essays have appeared or are forthcoming in Washington Post Magazine, Salon, Southern Review, Ploughshares, Gettysburg Review, Hudson Review, The Sun, Shenandoah, Arts & Letters, River Styx, Iowa Review, Washingtonian, The Collagist, and Cincinnati Review. www.lesliepietrzyk.com.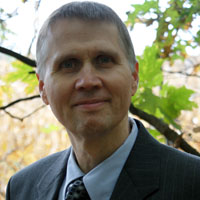 Doug Ramspeck, Half-Life, is the author of six poetry collections and one collection of short stories. His most recent book, Black Flowers (2018), is published by LSU Press. Individual poems and stories have appeared in journals that include The Kenyon Review, The Southern Review, Slate, and The Georgia Review. He teaches creative writing at The Ohio State University at Lima.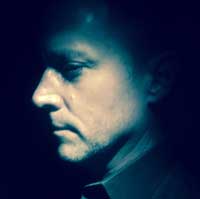 D.R. Shipp, With Each Passing Day, The More, originally from Texas, is an observer surfacing for air, a writer surfacing. His work is found in select anthologies and online with publications or is pending publication in HCE Review, Silver Needle Press, 3Elements Review, and Waxing & Waning. He splits his time between now and then, the US and the UK. He can be found on Instagram @shippwreckage.
Emily Steinberg, Drawing a Blank, is a painter and graphic novelist and has shown her work in the United States and Europe. Most recently, she has been named Humanities Scholar in Residence at Drexel College of Medicine where she will teach medical students how to draw their own stories in words and images. Her visual narratives No Collusion! (2018), Paused (2018), Berlin Story: Time, Memory, Place (2017), A Mid Summer Soirée (2015), Broken Eggs (2014), and The Modernist Cabin (2013) have been published in Cleaver Magazine. Her graphic novel memoir, Graphic Therapy, was published serially in Smith Magazine, and her short comic, Blogging Towards Oblivion, was included in The Moment (Harper/Collins). She earned her M.F.A. and B.F.A. from the University of Pennsylvania and is currently a lecturer in Fine Art at Penn State Abington. You can see more of her work at emilysteinberg.com.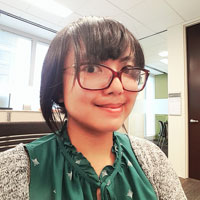 Isabel Theodore, Human Hydroponics, is a writer and adventurer, but most of all a ham-fisted and mad-as-hell all-around bad sport. She was born in the Philippines and currently resides in Atlanta, and her poetry has recently been featured in LEVELER and WUSSY. She can be found @docfission.
.
Gabriel Welsch, The Grave Your Ambition Digs for Itself, is the author of four poetry collections, most recently The Four Horsepersons of a Disappointing Apocalypse (Steel Toe Books, 2013). His fiction and poetry has appeared in journals including Georgia Review, Southern Review, Harvard Review, and Missouri Review, on Verse Daily, and in Ted Kooser's column "American Life in Poetry." Recent work appears in Thrush, Gulf Coast, decomP magazine, Rumble Fish Quarterly, Crab Orchard Review, and Moon City Review. He lives in Huntingdon, Pennsylvania with his family, works as vice president of strategic communications and marketing at Juniata College, and teaches occasionally at the Chautauqua Writer's Center.
Francine Witte, Two Flash Pieces, is the author of four poetry chapbooks and two flash fiction chapbooks. Her full-length poetry collection, Café Crazy, has recently been published by Kelsay Books. She is a reviewer, blogger, and photographer. She is a former English teacher. She lives in NYC.