WITH EACH PASSING DAY, THE MORE by D.R. Shipp
D.R. Shipp
WITH EACH PASSING DAY, THE MORE
I realize I do not wish to fall to the bottom of a well. With no one
to hear my screams (and screams are all we hear). Light is a pinhole.
Dark days, kept on a catheter, a transfusion of blood, poured into beakers,
baked on a Bunsen—I purge the present from the protoplasm.
Loss happens so fast, yesterday it was 1979
and sorry we have no gas made my uncle burn like a country.
So, look sharp, time marches, one step, two step,
next step, goose step. Buckle up your boots.
Everyone here is a skin wrapped circuit of fear—good for a shock
but deadly knee deep in water at the bottom of a well.
Someone thought to bring light from the hollow, but instead they took it
and buried it in their wooden chests. To keep it safe.
My new American blood will be warm. I'll burn alright.
Like the glare of a rocket. Like a book on fire.
---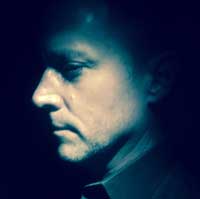 D.R. Shipp, originally from Texas, is an observer surfacing for air, a writer surfacing. His work is found in select anthologies and online with publications or is pending publication in HCE Review, Silver Needle Press, 3Elements Review, and Waxing & Waning. He splits his time between now and then, the US and the UK. He can be found on Instagram @shippwreckage.
Image credit: Fredrick Kearney Jr on Unsplash