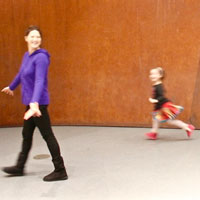 Lucy Anderton, All the Doors Are Humming (Poetry), is happy to be here. Her work has recently appeared in Boston Review and is forthcoming in Tin House, and her collection The Flung You was published by New Michigan Press. She is currently raising her French-American girl in a 500-year-old brothel.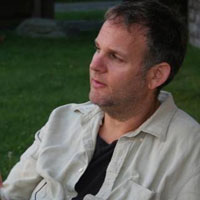 Michael Backus, Every Day with Her (New York City, 1982) (Flash), has published fiction and non-fiction in Digging Through the Fat, Okey Panky, One Story, Exquisite Corpse, Prime Number Magazine, Hanging Loose, The Writer, and The Sycamore Review, among others. His short story "Coney on the Moon" is slated for publication in an upcoming Redbird chapbook.  Xynobooks published his novel, Double, in 2012 and he is currently shopping a book-length memoir about tossing meat in New York City's meatpacking district in the early '80s. He teaches creative writing for Gotham Writer's Workshop and Zoetrope Magazine and lives in Albuquerque, NM.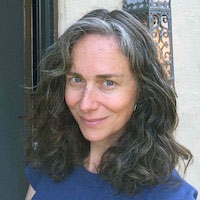 Heather Bourbeau, We Are All Human… (Flash), is the author of fiction and poetry published in 100 Word Story, Duende, Eleven Eleven, Francis Ford Coppola Winery's Chalkboard, Open City, and The Stockholm Review of Literature. She has been nominated for a Pushcart Prize and has worked for the UN peacekeeping mission in Liberia and UNICEF Somalia. Her journalism has appeared in The Economist, the Financial Times, and Foreign Affairs. Her story Meliai appeared in Issue 8 of Cleaver.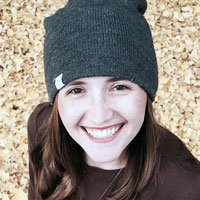 Sarah Broderick, Return to the VAMC (Fiction), grew up in the Ohio River Valley and now resides in Northern California. Holding an MA in humanities and social thought from New York University and an MFA in creative writing from San Francisco State University, she works as a writer, editor, and teacher, and served as Diaspora Editor for Lavil: Life, Love, and Death in Port-au-Prince, which was published in 2017 by Verso/Voice of Witness. Her fiction and nonfiction pieces have appeared in Moon City Review, Atticus Review, Necessary Fiction, and elsewhere. She can be found online at perfectsentences.org, Twitter @sebroderick, and The Forge Literary Magazine.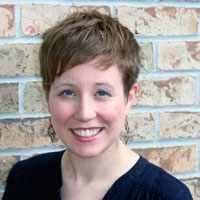 Callista Buchen, Remains (Poetry), is the author of the chapbooks The Bloody Planet (Black Lawrence Press) and Double-Mouthed (dancing girl press). Her work appears in Harpur Palate, Puerto del Sol, Fourteen Hills, and many other journals, and she is the winner of the Langston Hughes Award and DIAGRAM's essay contest. She is an assistant professor at Franklin College in Indiana.
Michael Dennison, The Submerged Mind (Poetry), is a poet currently living in North Lebanon, near the city of Tripoli, teaching creative writing and British literature at the University of Balamand. Previously he taught for several years at the American University of Beirut, and before then in Pittsburgh and Baton Rouge. He has published poems in several journals including Rusted Radishes, Drunken Boat, International Poetry Review, Frank, Van Gogh's Ear, Slab, etc., and has also published a book titled Hamra Noir, a selection of Beirut poems, in 2010.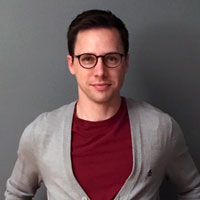 Austen Farrell, An Evening Prayer (Fiction), is a writer and editor working in higher education, where he does some varying combination of feature, copy, and ghostwriting. He is an advisory committee member of Write Rhode Island and an associate editor for Bryant Literary Review. He has an MA in classics, with a focus on ritual sacrifice in Greek comedy. His fiction has also appeared in A-Minor Magazine. He lives in Rhode Island with his wife and two hilarious animals.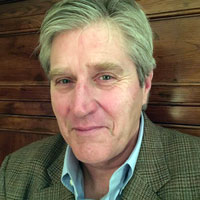 D. G. Geis, Country Funeral (Poetry), is the author of 'Fire Sale' (Tupelo Press/Leapfolio) and 'Mockumentary' (Main Street Rag). His poetry has appeared in The Irish Times, Fjords, Skylight 47 (Ireland), A New Ulster Review (N. Ireland), Crannog Magazine (Ireland), The Moth (Ireland), Into the Void (Ireland), Poetry Scotland (Open Mouse), The Naugatuck River Review, The Tishman Review, The Kentucky Review, Ink and Letters, The Journal of Creative Geography, Solstice, The Worcester Review, Broad River Review, and Crab Creek Review. He divides his time (unequally) between Dublin, Houston, Galveston, and the Hill Country of Central Texas.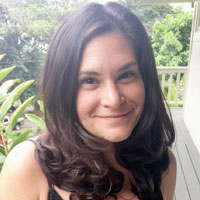 Jaimie Gusman, The Force That Through The Blue Drives My Flower and A Dozen Raw (Poetry), is a freelance writer and poets-in-the-school teacher living in Kaʻaʻawa, HI. Jaimie has three chapbooks: Gertrude's Attic (Vagabond Press, 2014), The Anyjar (Highway 101 Press, 2011), and One Petal Row (Tinfish Press, 2011). Recent work can also be found in the Jewish Literary Journal, Rise Up Review, The Bleeding Lion, Moss Trill, The Feminist Wire, and the anthology All We Can Hold. Her first full-length book, Anyjar will be published by Black Radish Books in Fall 2017.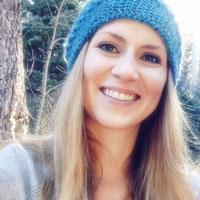 Danielle Holmes, Inherent Risk (Fiction), holds an MFA from Bennington College. Previous work has appeared in daCunha, Pilgrimage, and P.U.L.P. In 2015 she was a finalist in the Dana Awards and in 2014 was nominated for a Pushcart Prize. She lives in Colorado.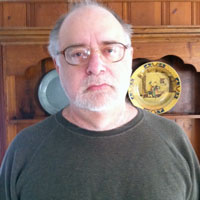 Jack Israel, Bully Notes (Poetry), is a former tax accountant turned full-time poet. His work has appeared in American Poetry Review, The Beloit Poetry Journal, Cream City Review, River City, Courtland Review, Recours au Poeme, Southern Poetry, and others. He is also half of the blogging team Yaakov Murchadha. He has been nominated for a Pushcart prize, and has received a grant from the Pennsylvania Council on the Arts. He lives in Berwyn, PA.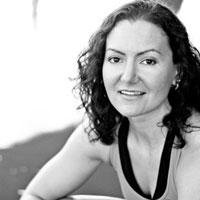 Becca Borawski Jenkins, 64 Salmon (Flash), holds an MFA in Cinema-Television Production from USC and has short stories appearing or forthcoming in Menacing Hedge, concis, The Forge, The Journal of Compressed Creative Arts, and Syntax & Salt. She and her husband spent the last year living off-grid in a remote part of North Idaho and now roam North America in their RV.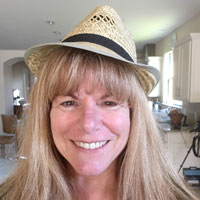 Babo Kamel, Monday Morning (Poetry), has published poems in literary reviews in the US, Australia, and Canada. Some of these include Painted Bride Quarterly, Abyss & Apex, The Greensboro Review, Alligator Juniper, The Grolier Poetry Prize, Contemporary Verse 2, Rust + Moth, Mobius: The Journal of Social Change, and 2River Review. She was a winner of the Charlotte Newberger Poetry Prize and is a Pushcart nominee. She has work forthcoming in Pantheon Magazine, Redactions Poetry & Poetics, Mizmor L'David Anthology, The Inflectionist Review, Lines+Stars, Origins, and dreams&nightmares.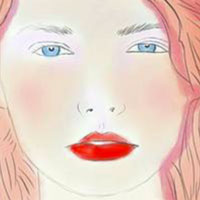 Penney Knightly, A Black Opus (Poetry), is a survivor of sexual abuse; themes about that are often found in her work. Her poetry has appeared in Broad Magazine, Big River Review, Dead King, Ink in Thirds, Burningword Journal, and elsewhere. She lives with her family on a sailboat in the San Francisco Bay, where she writes and makes art. She tweets @penneyknightly and shares on her blog.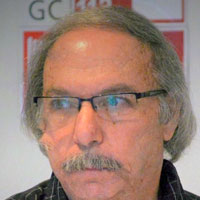 Leonard Kress, Ex-Biker Chicks and Foxholes (Flash), has published fiction and poetry in Missouri Review, Massachusetts Review, Iowa Review, American Poetry Review, Harvard Review, etc. His recent collections are The Orpheus Complex, Thirteens, and Walk Like Bo Diddley. He teaches philosophy and religion at Owens College in Ohio and edits creative non-fiction for Artful Dodge.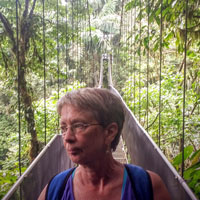 Mercedes Lawry, Tiny Boy and Recall (Flash), has published short fiction in several journals including Gravel, Cleaver, Garbanzo, and Blotterature and was a semi-finalist in The Best Small Fictions 2016. She has published poetry in journals such as Poetry, Nimrod, & Prairie Schooner and has been nominated for a Pushcart Prize three times. Additionally, she has published stories and poems for children. She lives in Seattle.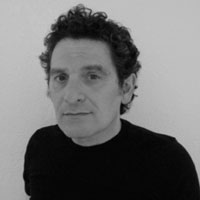 Bruce McRae, About Now (Poetry), is a Canadian musician currently residing on Salt Spring Island, BC. He is a Pushcart nominee with over a thousand poems published internationally in magazines such as Poetry, Rattle, and the North American Review. His books are "The So-Called Sonnets" (Silenced Press), "An Unbecoming Fit Of Frenzy" (Cawing Crow Press) and "Like As If" (Pskis Porch), all available via Amazon. You can reach him by email at: [email protected]
Reggie Mills, The Buggy (Flash), is steadily losing his sense of smell. His fiction has appeared in Buffalo Almanack, The Impressment Gang, Filling Station, and Driftwood Press, and has been nominated for the Journey Prize. He lives in Toronto.
.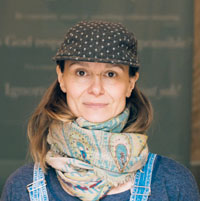 Jenny (Seymore) Montgomery, Puget's Children (Poetry), has appeared or is forthcoming in publications such as Barrow Street, Tar River, CALYX, Unsplendid, the New York Times, and the Cairo Times. Her poetry installations have been shown at galleries in Montana and Washington. She resides in Missoula, Montana where she owns a distillery with her husband. Her poem, "The Privative Alpha," was a finalist for the 2017 Kay Murphy Prize for Poetry, judged by Myung Mi Kim. Her poem "Proofed" was runner-up for the 2017 Brittany Noakes Award judged by Sandra Beasley.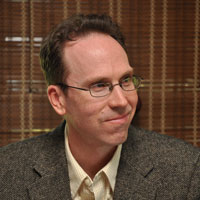 Dan Morey, Hanginaround (Creative Nonfiction), is a freelance writer in Pennsylvania. He has worked as a book critic, nightlife columnist, travel correspondent, and outdoor journalist. His writing has appeared in the Chagrin River Review, Roads & Kingdoms, and McSweeney's Quarterly. Find him at danmorey.weebly.com.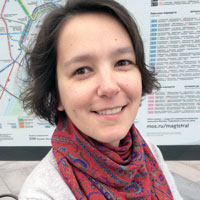 Nina Murray, [The coyotes are judging me] (Poetry), is a native of the Western Ukrainian city of Lviv. She is a poet and literary translator from the Ukrainian and Russian languages. As a U.S. diplomat, she has served in Lithuania, Canada, and Russia. Her chapbook Minimize Considered is forthcoming from Finishing Line Press.
Bola Opaleke, BrOkEn GhAzAl fOr AfRiKa (Poetry), is a Nigerian-Canadian poet residing in Winnipeg, MB. His poems have appeared or are forthcoming in a few poetry magazines like The Nottingham Review, The Puritan, The Literary Review of Canada, Sierra Nevada Review, Poetry Quarterly, Miracle E-zine, Poetry Pacific, Drunk Monkeys, Pastiche Magazine, UK Poetry Library, and others.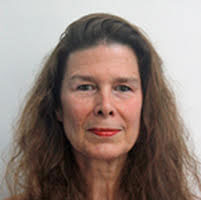 Mickey Revenaugh, Bakersfield (Creative Nonfiction), is a Bakersfield-bred, Brooklyn-based writer whose work appears (or will soon) in Chautauqua, Catapult, Lunch Ticket, The Thing Itself, Louisiana Literature, and LA Review of Books, among others. She was recently named Finalist for the 2017 Diana Woods Memorial Award in Creative Nonfiction at Antioch University and the 2017 Penelope Niven Award for Nonfiction at the Center for Women Writers. Mickey has an MFA in Creative Writing from Bennington, an MBA from NYU, and a BA in American Studies from Yale.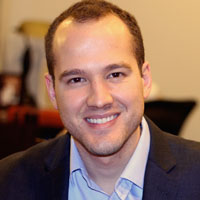 Christopher Rodrigues, I Grew a Maple Tree (Flash), is a Brazilian-American writer living in Brooklyn, New York. He is a graduate of the University of Chicago Divinity School, and his fiction and poetry explore themes of religion and modern spiritual practice.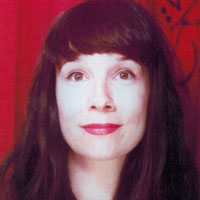 Alexandra Smyth, After (Poetry), lives in Brooklyn, NY. She is a graduate of the City College of New York MFA Creative Writing Program. She was a finalist for the 2015 Gabriela Mistral Poetry Prize, as well as a recipient of the 2014 Poets and Writers Amy Award, and the 2013 recipient of the Jerome Lowell Dejur Prize in Poetry. Her work has most recently appeared in carte blanche, Found Poetry Review, and Glass: A Journal of Poetry, among others.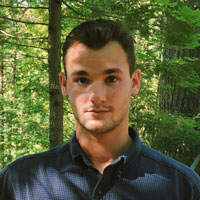 Cary J. Snider, The Bird  (Fiction), is an emerging writer who lives in Boston where he teaches English and coaches wrestling at the Roxbury Latin School. A Philadelphia native, he graduated from the University of Pennsylvania where he studied philosophy, English, and education. "The Bird" is his first published work.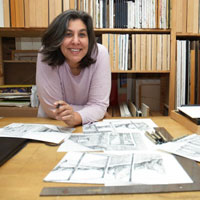 Emily Steinberg, He Had an Awkward Relationship With the Truth (Cover Image), a painter and graphic novelist, earned her M.F.A. and B.F.A. from the University of Pennsylvania and has shown her work widely in New York and Philadelphia. Most recently, she exhibited in a solo show at SFA Gallery, Frenchtown, NJ, and at the Woodmere Museum in Philadelphia. Her graphic novel memoir, Graphic Therapy, can be read online at Smith Magazine. Her short comic, Blogging Towards Oblivion, was included in The Moment(Harper/Collins). Her visual narratives, A Mid Summer Soirée (2015),  Broken Eggs (2014) and The Modernist Cabin(2013) have been published in Cleaver. She currently teaches painting, graphic novel, and the History of Comics at Penn State Abington. She lives in Philadelphia.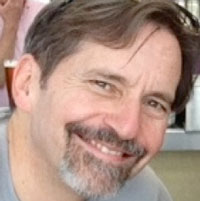 Ed Taylor, Still Life with Gin, Falcon, Secret (Poetry), is the author of the novel Theo, the poetry collection Idiogest, the chapbook The Rubaiyat of Hazmat, and the forthcoming chapbook Cardinal Directions (fall 2017). His prose and poetry appeared most recently in The Literary Quarterly, The Moth (UK), Southern Poetry Review, Gargoyle, The Forge, St. Petersburg Review, North American Review, New World Writing, Clackamas Literary Review, and a 2016 anthology on the theme of drought.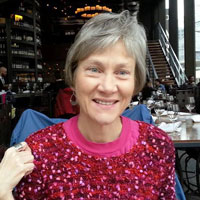 Nance Van Winckel, Excerpts from SISTER ZERO (Creative Nonfiction), is the author of eight books of poetry, most recently Our Foreigner, winner of the Pacific Coast Poetry Series Prize (Beyond Baroque Press, 2017), Book of No Ledge (Pleiades Press Visual Poetry Series, 2016), and Pacific Walkers (U. of Washington Press, 2014). She's also published five books of fiction, including Ever Yrs, a novel in the form of a scrapbook (Twisted Road Publications, 2014), and Boneland: Linked Stories (U. of Oklahoma Press, 2013). She teaches in the MFA Programs at Eastern Washington University and Vermont College of Fine Arts. Read more at her website.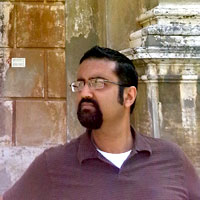 B. A. Varghese, Lost (Fiction), graduated from Polytechnic University (New York) with a degree in Electrical Engineering and is currently working in the Information Technology field. Inspired to explore his literary side, he has earned a B.A. in English from the University of South Florida. His works have appeared in Cleaver Magazine, Apalachee Review, Prick of the Spindle, and other literary journals. (www.bavarghese.com)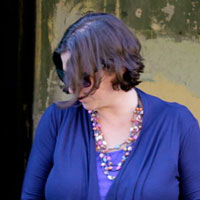 Maya Jewell Zeller, My Children Build "Everybody's Dreamland" (Poetry), is the author of Rust Fish (Lost Horse Press, 2011), Yesterday, the Bees (Floating Bridge Press, 2015), and, with visual artist Carrie DeBacker, the forthcoming collaborative collection Alchemy for Cells & Other Beasts (Entre Rios Books, October 2017). Maya teaches poetry and poetics for Central Washington University. Follow her on Twitter @MayaJZeller.