A BLACK OPUS by Penney Knightly
Penney Knightly


A BLACK OPUS



I could be a constellation,
I have a cryptic, enticing tale
it has lions and swords
and those things,
blood and love
and choices of kings.
I am entirely
stitched together
as a black opus,
low-hanging stars
as shimmer fruits,
tasting time in the forest,
the apple butter of my experience
is a ravage, is pitted, pulled from.
The language of your hair
the bristles of your eyes
the savage of the skin
in the mirror-glass-tongue of water,
the hunger in your fingers,
the lamentation in your groin,
the bleeding of your ears,
the words are softened with oil,
I am prune-like. Been in too long.
I have courage like a walking stick.
I lean, I temper, I cry,
this is the art of standing.
---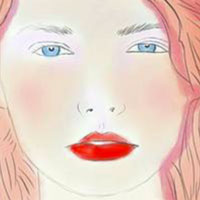 Penney Knightly is a survivor of sexual abuse; themes about that are often found in her work. Her poetry has appeared in Broad Magazine, Big River Review, Dead King, Ink in Thirds, Burningword Journal, and elsewhere. She lives with her family on a sailboat in the San Francisco Bay, where she writes and makes art. She tweets @penneyknightly and shares on her blog. 
Image credit: Twinkling Lights on Unsplash