I GREW A MAPLE TREE by Christopher Rodrigues
I GREW A MAPLE TREE
by Christopher Rodrigues

I grew a maple tree behind my shutter board house. It blossomed despite the stuffed weave of city streets. The first time I saw it, a single leaf had sprouted and turned its face to the sun. Those rays of light the leaf caught fed the single branch, which pushed against the cobbled patio, displacing old bricks. It is a waking giant, I thought.
Year after year, I watched the tree grow. Its branches expanded and stretched their arms wide. A shrub nearby died several years later. A fern my mother planted lost its life as well. A great shade hung over the southeastern side of the tiny back plot.
The maple sprouted, sent seeds fluttering through the wind in spring. Birds nested amidst its powerful branches. An owl once lived in a small hollow, first started by a downy woodpecker.
The fence needs mending. The tree destroyed my father's handiwork, and I've been too worn out to help. The patio has streaks of mislaid stone from the maple's great roots.
Now, I watch the tree from a bed on the second story. My daughter brings me soup. One wild branch slaps the wooden panel of the south side of the house. The flowers in my garden have long since succumbed to shade and subsequent death. As my daughter brings me soup and the tremors that live in me shake most of the liquid from the spoon, I wonder whether the tree will ever die. Will its shade grace the slab of my New England grave forever? A blessing and a curse, I think, one that I will never regret.
---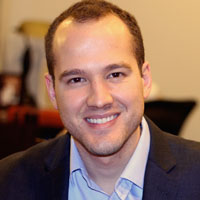 Christopher Rodrigues is a Brazilian-American writer living in Brooklyn, New York. He is a graduate of the University of Chicago Divinity School, and his fiction and poetry explore themes of religion and modern spiritual practice.
Image credit: Kai Oberhäuser on Unsplash
You may also enjoy: