AFTER
by Alexandra Smyth

Sunlight through kitchen window,
porridge swirled with raspberry jam.
Mouths clotted red, a bluebird sings:
on this morning, how can anything
be dead? Heat, the language of the
tea kettle, and whistle, warmth.
I woke with someone else's hands
our bedroom blue with absence –
blood on cotton,
blossom of cream on milk.
---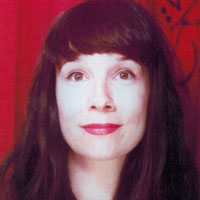 Alexandra Smyth lives in Brooklyn, NY. She is a graduate of the City College of New York MFA Creative Writing Program. She was a finalist for the 2015 Gabriela Mistral Poetry Prize, as well as a recipient of the 2014 Poets and Writers Amy Award, and the 2013 recipient of the Jerome Lowell Dejur Prize in Poetry. Her work has most recently appeared in carte blanche, Found Poetry Review, and Glass: A Journal of Poetry, among others.
Image credit: Unsplash
You may also enjoy: