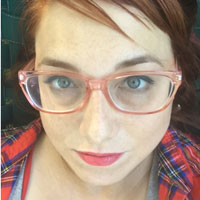 E. Kristin Anderson, You're Always In My Hair (Poetry) is a poet, Prince fan, Starbucks connoisseur, and glitter enthusiast living in Austin, Texas. She is the co-editor of Dear Teen Me, and her next anthology, Hysteria: Writing the Female Body, is forthcoming from Sable Books. She is currently working on Come as You Are, an anthology of writing on 90s pop culture. Kristin is the author of seven chapbooks of poetry including A Guide for the Practical Abductee (Red Bird Chapbooks), Pray, Pray, Pray: Poems I Wrote to Prince in the Middle of the Night (Porkbelly Press), Fire in the Sky (Grey Book Press), She Witnesses (dancing girl press), and We're Doing Witchcraft (Hermeneutic Chaos Press). Kristin is an editor and designer at Red Paint Hill and was formerly a poetry editor at Found Poetry Review. Once upon a time she worked at The New Yorker. Find her online at EKristinAnderson.com and on Twitter @ek_anderson.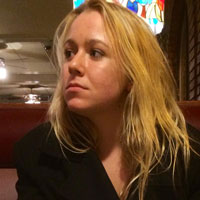 †Allegra Armstrong, Maze of the Giant Heart (Nonfiction) is a Philadelphia-based writer. Her work has previously appeared in Steel Toe Review, Underground Pool, and The Same. You can find her at the public library, the rock gym, or biking fast through traffic. She reads original poetry aloud at armstrongallegra.bandcamp.com.
.
Walter Bargen, Mare Tranquillitatis (Poetry) has published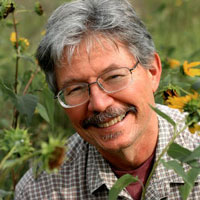 nineteen books of poetry. His recent books include Days Like This Are Necessary: New & Selected Poems (2009) and Trouble Behind Glass Doors (2013). Too Quick for the Living will be published in November 2017. He has received a National Endowment for the Arts Fellowship and the William Rockhill Nelson Award, and served as the first poet laureate of Missouri (2008-2009). More at www.walterbargen.com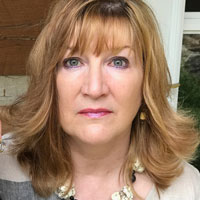 Tina Barr, Green (Poetry) has poems recently published or forthcoming in Atlanta Review, American Book Review, Alaska Quarterly Review, Crab Orchard Review, The Gettysburg Review, Louisiana Literature, New Orleans Review, Texas Review, Zone 3, and others. Her books include Kaleidoscope (Iris Press) and The Gathering Eye (Tupelo Press Editor's Prize). She co-edits The Shining Rock Poetry Anthology & Book Review. Read more at www.shiningrockpoetry.com.
†Krys Malcolm Belc, While Trying to Decide Whether or Not… (Flash) is a transgender writer and proud former Philadelphia public school teacher who recently relocated to snowy Marquette, Michigan, where he is a first year MFA candidate in the creative writing program at Northern Michigan University. His work has recently appeared or is forthcoming in 45th Parallel, The Monarch Review, and Reservoir.
.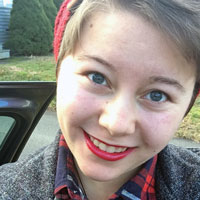 †Victoria-Lynn Bell, Five Things (Nonfiction, Flash) is a student attending Central Connecticut State University. She is editor-in-chief of The Helix, an undergraduate literary and art magazine. When she's not climbing mountains or swallowing saltwater, she can be found with a good book and a purring cat.
.
.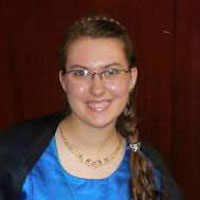 †Sara K. Bennett, The First Time (Flash) is attending Cedarville University for a degree in English and creative writing. Her passion is creative writing and telling stories, especially stories with a realistic feel in either fiction or nonfiction. She loves spending time outside, working on writing projects, reading a good novel, and embroidering.
.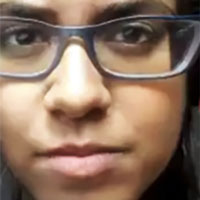 Shinjini Bhattacharjee, Beginning (Poetry) has work in or forthcoming in The Bitter Oleander, Cimarron Review, Superstition Review, Gargoyle, A-Minor, Tinderbox Poetry Journal, and others. She is the author of two chapbooks, There is No Way to Alter the Gravity for a Doll (dancing girl press, 2016) and In My Landscape, I Am Not Real (Glass Lyre Press, 2018), and serves as the founding editor of Hermeneutic Chaos Literary Journal and Press. Read more at her website www.shinjinibhattacharjee.com.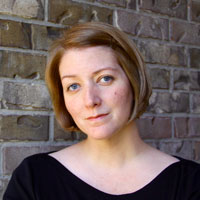 Kristin Bonilla, For Every Town a Witch (Flash) is a fiction writer from northern California. Her work has appeared in NPR: Three Minute Fiction, NANO Fiction, Smokelong Quarterly, online at Gulf Coast Magazine, and others. She is a graduate of UC Berkeley and currently lives in Houston. Follow her on Twitter @kbonilla.
.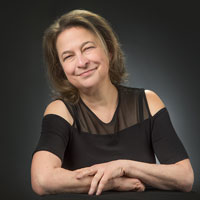 Merridawn Duckler, The Spectrum (Poetry) is a poet and playwright from Portland, Oregon. Recently, her poetry has appeared in The Offing, Unbroken Journal, Free State Review, Crab Creek Review, Literary Orphan, Dunes Review, and others. She was runner-up in the Arizona Poetry Center Contest, judged by Farid Matuk, and a finalist at Center for Book Arts, Tupelo Press, and the Sozoplo Fiction Fellowship. Her fellowships and awards include [email protected], NEA, Yaddo, Squaw Valley, SLS in St. Petersburg, Russia, Southampton Writers Conference, and Wigleaf Top 50 in micro-fiction, among others. She is an editor at Narrative and the international philosophy journal Evental Aesthetics.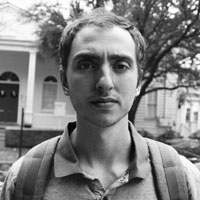 †Alex Eaker, When Two Brothers Are The Same Age (Flash) is pursuing his MFA at the College of Charleston in Charleston, SC. The city has stolen him away from his hometown in Connecticut, and may never return him. This is his first published story.
.
.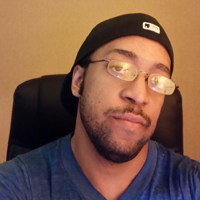 Sean Flood, Aloha (Poetry) is a writer and poet. His work has appeared in The Bombay Review and Black Ink. Favorite hobbies of his include playing old Nintendo games and daydreaming. Read his poem Hydroquinone in Cleaver's Issue 17. Hear Sean's poem and more virtual poetry from Cleaver on our SoundCloud podcast, On The Edge.
.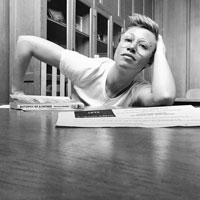 Claire Rudy Foster, The Surfer (Fiction) is the author of a short story collection, I've Never Done This Before, which was published to warm acclaim in 2016. Twice nominated for the Pushcart Prize, her writing has appeared in McSweeney's, The Rumpus, Vestal Review, and other journals. She holds an MFA in creative writing. She's a Sterling Room Writer, and teaches writing workshops to people in recovery in Portland, Oregon. Claire is also a frequent contributor to Cleaver. Her stories, essays, and book reviews can be found on her contributor's page.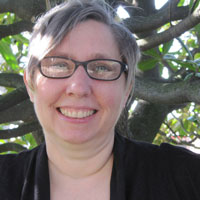 Valerie Fox, November Nightmare (Poetry) is the author of several books, including The Rorschach Factory (Straw Gate Books), The Glass Book (Texture Press), and Poems for the Writing: Prompts for Poets, co-written with Lynn Levin (Texture Press). Insomniatic, a chapbook, is forthcoming from PS Books. Fox has published many poems and stories co-written with Arlene Ang, and has also published Bundles of Letters Including A, V and Epsilon, which is a compilation with Ang. Fox has published work in Painted Bride Quarterly, Philadelphia Stories, Ping Pong, Hanging Loose, Apiary, Juked, Cordite Poetry Review, qarrtsiluni, Mockingheart Review, Sentence, and other journals.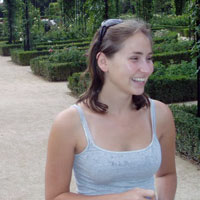 R.M. Fradkin, IKEA Man (Fiction) studied fiction writing with Bret Johnston and Amy Hempel and has previously been published by Cherry Tree, Theaker's Quarterly, and Bradburyesque Quarterly. Recently, she had residencies at Art Farm in Nebraska, Hypatia-in-the-Woods in Washington, and the International Writers and Translators' Center of Rhodes, and was Writer-in-Residence at the Anchorage Museum, where she finished her first novel. She is also currently affiliate editor at Alaska Quarterly Review.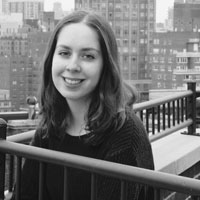 † Julia Gourary, Collateral Damage (Fiction) is a student and writer from New York City. Her poetry and prose have been recognized by the Scholastic Art & Writing Awards. She was named a 2017 National YoungArts Finalist in Short Story and a finalist for the 2017 Adroit Prize for Prose. She will be attending Yale University in the fall. This is her first published piece.
.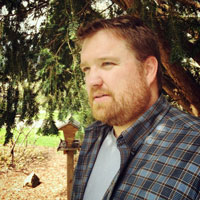 †William Scott Hanna, Little Blue Box (Nonfiction) is an assistant professor of literature and writing at West Liberty University near Wheeling, WV, and a lifelong resident of the Upper Ohio Valley. His poetry has appeared or is forthcoming in Pine Mountain Sand and Gravel, Heartwood Literary Magazine, and Still: The Journal.
.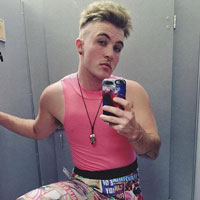 mud howard, Clearing (Poetry) is a non-binary trans writer who fiercely believes in the healing power of the selfie. mud curates pnk prl, a queer erasure zine, and GLOW, a bi-monthly queer poetry series. mud is a graduate of the low-res MFA Poetry Program at the IPRC in Portland. You can find their work in The Lifted Brow, pnk prl, #Trans Anthology, and THEM literary journal. They love to lip sync, show up to the dance party early, and paint their mustache turquoise.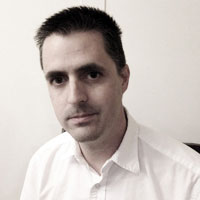 Joshua Jones, The Catalog People of 1978 (Flash) is a writer and animator residing in Maryland. His writing has appeared or is forthcoming in Necessary Fiction, The Tishman Review, Juked, and others. Find him on Twitter @jnjoneswriter.
.
.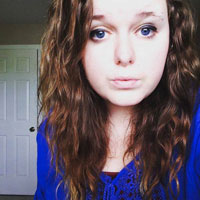 Anna Keeler, In the Arms of an Electric Eel (Flash) is a poet and fiction writer living in Winter Park, Florida. She is the assistant editor for The Chaotic Review, and was the 2016 recipient of the Arden Goettling Academy of American Poets Prize. Her work has been published or is upcoming on Poets.org, The Writing Disorder, Sick Lit Magazine, The Yellow Chair Review, Peacock Journal, and others.
.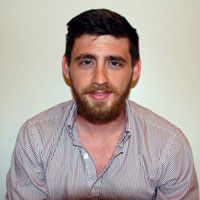 Drew Knapp, One Miniature Gamebook (Flash) is a writer living in Washington, DC. He has previously published work in decomp, Hobart, The Citron Review, and elsewhere, and has received two Pushcart Prize nominations. His first book, monologue pastiche, is forthcoming. He can be reached via Twitter @ggzuzwan.
.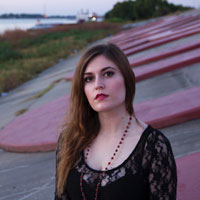 Dylan Krieger, bottom feeder (Poetry) is a transistor radio picking up alien frequencies in south Louisiana. She lives in the back of a little brick house with a feline reincarnation of Catherine the Great, sings harmonies incessantly to every song she hears, and sunlights as a trade mag editor. She is the author of Giving Godhead (Delete Press, 2017) and dreamland trash (Saint Julian Press, forthcoming). Her poems have appeared or are forthcoming in Seneca Review, Midwest Review, Quarterly West, Phoebe, So and So, Tenderloin, Coup d'Etat, and Maintenant, among others. Find more of her work at www.dylankrieger.com.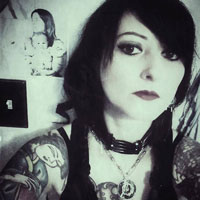 Hillary Leftwich, Wild Hares (Flash) resides in Denver with her son. She is co-host for At the Inkwell, a NYC-based reading series and organizes/hosts other reading/fundraiser events around Denver. Her writing has appeared or is forthcoming in Creative Coping Mechanism (CCM) "A Shadow Map" Anthology, Hobart, Matter Press, Smokelong Quarterly's "Why Flash Fiction?" Series, The Review Review, and others.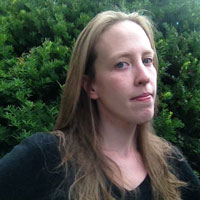 Emily Livingstone, The Townspeople (Fiction) is a high school English teacher and writer living in New England with her husband, daughter, and German Shepherd. Her work has been published in The Molotov Cocktail, Chiron Review, Gravel, and others. She also writes at emilylivingstone.wordpress.com.
.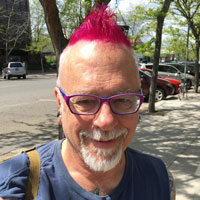 Gary Lundy, as if it actually looked that blue. (Poetry) is a queer living in Missoula, Montana. His poetry has appeared most recently in Panoplyzine, Transcending Shadows Review, The Bitchin' Kitsch, Beautiful Losers, and Vallum. His book Heartbreak Elopes into a Kind of Forgiving was released in July 2016 by Is A Rose Press. Each summer Gary is one of the instructors of the mandolin building class at Rocky Grass Academy, in Lyons, Colorado.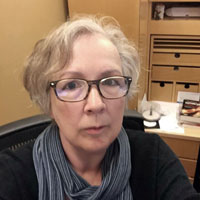 Martha McCollough, Jerome in the Wilderness (Poetry) is a writer and video artist living in Chelsea, Massachusetts. She has an MFA in painting from Pratt Institute. Her poems have appeared or are forthcoming in The Baffler, Cream City Review, Crab Creek Review, and Salamander, among others. Her video poems have appeared in Triquarterly, Datableed, and Atticus Review.
.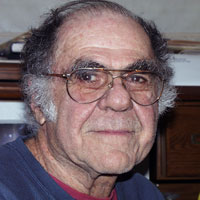 Simon Perchik, [Its shadow is helpless here] (Poetry) is an attorney whose poems have appeared in Partisan Review, Forge, Poetry, Osiris, The New Yorker, and elsewhere. His most recent collection is The B Poems published by Poets Wear Prada (2016). For more information, including free e-books and his essay, "Magic, Illusion and Other Realities," please visit his website at www.simonperchik.com. Read more poetry by Simon in Cleaver's Issue 14.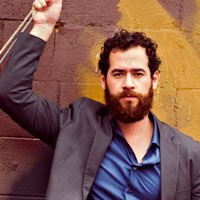 Christopher David Rosales, Still Life with Carburetor (Flash) is the author of a novel, Silence the Bird, Silence the Keeper (Mixer Publishing, 2015), which won the McNamara Creative Arts Grant. Previously he won the Center of the American West's award for fiction three years in a row. He is a PhD candidate at the University of Denver and incoming faculty at Naropa University's Jack Kerouac School of Disembodied Poetics. Rosales' second novel, Gods on the Lam, is available from Perpetual Motion Machine Publishing.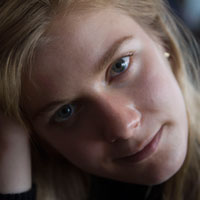 †Sara Schuster, My Father's Hair (Nonfiction) is a recent graduate of the University of Pennsylvania. She writes short stories and personal narratives focusing on memory, health, and bodies (especially her own). Her most recent work is a thesis on recovering from anorexia. Other published pieces can be found in the Penn Gazette.
.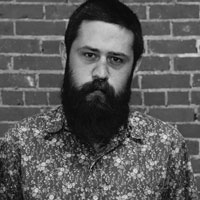 Max Sheppard, Black Chameleon, Orange Dog, Yellow Lightning (Poetry) is a BFA painting graduate from the University of Nebraska at Omaha, and he can't help but confuse himself further by writing poems as well. He once had a dream about becoming an outline inside of a giant coat. His pastimes include lying on the floor, and watching three-hour Japanese dramas. He currently lives in Milwaukee with his dog, cat, and fiancée Sarah, who are all generously tolerant of his constant sociopolitical ramblings.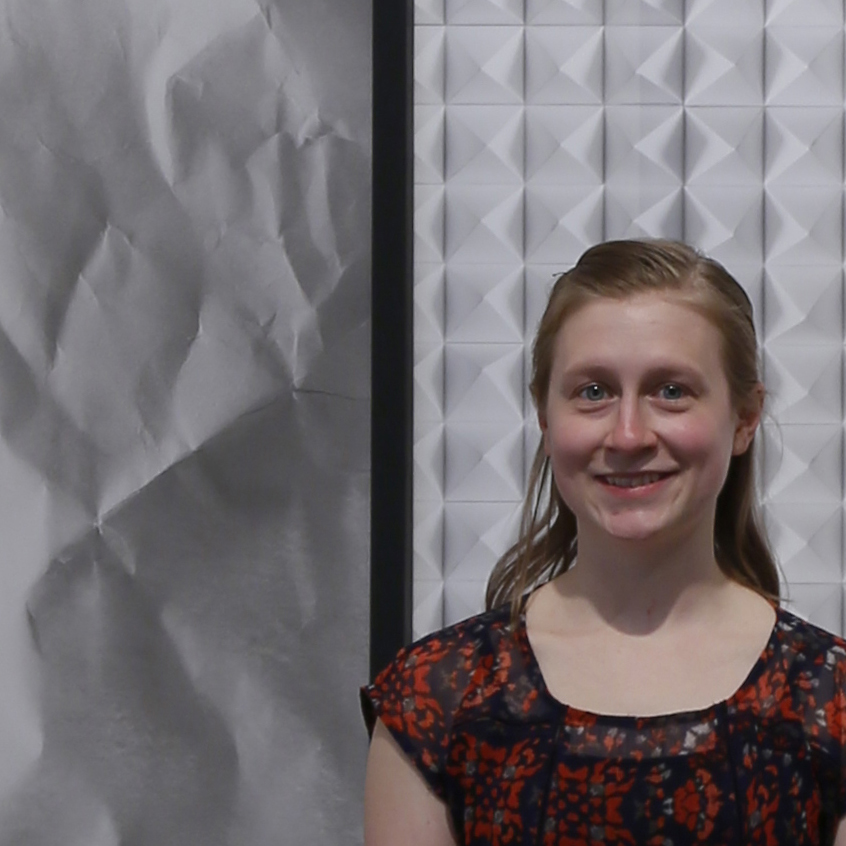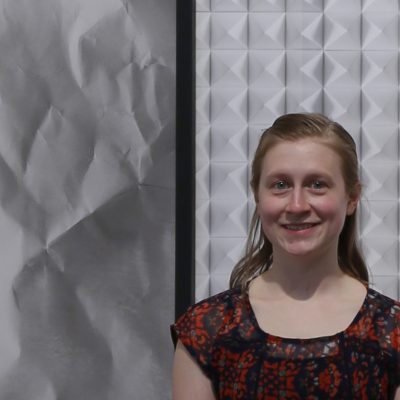 Hannah Thompsett, Deft Perception (Art) received her MFA in ceramics from the New York State College of Ceramics at Alfred University in 2016. She received her BFA in ceramics from The State University of New York at New Paltz in 2011. During her time between degrees, she was an artist-in-residence at the Flower City Arts Center. She is currently a Ceramic Art Technician at Alfred University and continues her studio practice in Alfred and Wellsville, NY.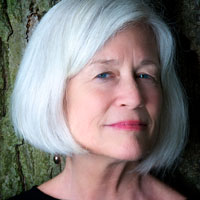 J. C. Todd, The day a little gloomy, sky (Poetry) is a Pew Fellow and the recipient of the 2016 Rita Dove Poetry Prize, fellowships to Ucross and Ragdale, and a residency at Humboldt University in Berlin. Other fellowships include the Pennsylvania Council on the Arts and Leeway Foundation. She is the author of What Space This Body (Wind, 2008), and has collaborated with MaryAnn L. Miller on an artist book, FUBAR (Lucia Press, 2016). Poems have appeared in APR, Paris Review, Virginia Quarterly Review, and most recently in Beloit Poetry Journal, Ekphrasis, and Thrush. She teaches in the Creative Writing Program at Bryn Mawr College.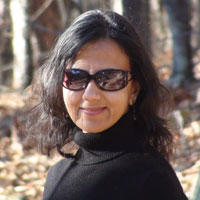 Tara Isabel Zambrano, The Dirt Beneath Her Plants (Flash) moved from India to the United States two decades ago. Her work has recently appeared in Storm Cellar, Lunch Ticket, Moon City Review, Parcel, and others. She lives in Texas and is an electrical engineer by profession.