THE FIRST TIME by Sara K. Bennett
THE FIRST TIME
by Sara K. Bennett
I left a bouquet of fake flowers taped to Water Wheel Stand's door in memory of Sharon and those long fall afternoons when I lugged pumpkins from the refrigerator truck to the trailer for customers, the afternoon when I was hyper and jabbering about the current rewrite of my book and how she turned to me and said, "Sara, you need a boyfriend," the summer Saturdays of handing boxes of plums, pears, tomatoes, and green beans out of the truck to open for the morning, the fall evenings my brother would pick me up from work and help us close.
Melanie left a message on the answering machine on a Tuesday in January. Mom played it after we returned home. Melanie's message said Sharon had gone to the hospital last night from a heart attack but did not make it. I ran up the stairs grabbing the sunset yarn half-afghan from the corner of my bed—a gift from Sharon on a fall day when I did not work. She had asked my brother and me to come to the stand. She had something for us. She gave me her crocheted work saying, "I don't want you to take this the wrong way, but you are a plain Jane and I wanted you to have something bright to catch the eye of your knight in shining armor." A few months later, it was not a sunset for her, but a candle going out suddenly and quickly.
At her memorial service, there were flowers in the front of the funeral home. Her ashes were in a metallic purple urn. There was a poster board covered in pictures. I heard about Sharon in the context of her family, her bell collection, and her care for others. I sat with the others who worked at the stand. Jackie was next to me. In October, during the Open Gate Farm Tour, we had run the stand. The familiar faces did not ease the emptiness.
"Hi, Sara, it's Sharon. Mike said no work today. We're not going to open up today because of the rain. If you have any questions, just give me a call. If not, thanks for working this summer. Bye." The voicemail left on my turned-off cell. I did not hear her message until after she died. I played her final goodbye again and again just to hear her voice.
Sharon—with her hummingbird tattoos sitting in her chair looking out the large front opening holding a diet iced tea and a cigarette. She kept a book on the end of the cash register table—a popular romance with the gorgeous girl and the shirtless guy. She sassed the regular customers, crocheted every kid who worked with her a half-afghan. She teased me relentlessly but taught me to smile when helping every customer, how to run the cash register, and was the one who told me, "You have this one," when two teens pulled up and the boy was covered in light blue paint.
---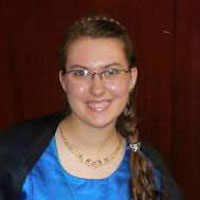 Sara K. Bennett is attending Cedarville University for a degree in English and creative writing. Her passion is creative writing and telling stories, especially stories with a realistic feel in either fiction or nonfiction. She loves spending time outside, working on writing projects, reading a good novel, and embroidering.
Image credit: Olliss on Unsplash
Save