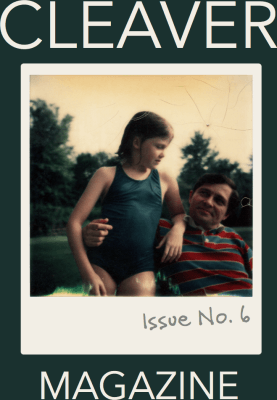 Max Bartlett (Birds / Nerves) is a journalist, part-time writer, and public radio producer. He has a degree in Journalism from the University of Idaho, and enjoys books about robot wizards fighting space dragons. His literary inspirations include Margaret Atwood, Anthony Doerr, and Daniel Orozco. When he is not creating classic works of art that will probably be taught in schools in fifty years, he lives indoors and mostly sleeps.
Charlotte Boulay (Scientists Have Discovered) has published in Slate, The Boston Review, and The New Yorker, among other journals. Her first book, Foxes on the Trampoline, was recently published by Ecco Press. She works at The Franklin Institute, and lives in Philadelphia.
Amy Burns (Hunger) holds a PhD in Creative Writing from The University of Glasgow. She currently serves as the Managing Editor for Mulberry Fork Review. She is nearing completion of her second novel and is represented by Lucy Luck Associates. For more about Amy please visit: http://amyelizabethburns.com/
Susan Charkes (To Catch The Ocean In Your Bucket You Have To Point Your Bucket Toward The Shore and Hollows) lives in southeastern Pennsylvania where she is a freelance writer/editor and consultant. Her recent poetry has been published or is forthcoming in, among others, APIARY, Gargoyle, Prick of the Spindle, Schuylkill Valley Journal, and Spoon River Poetry Review. She is also the author of three nonfiction books.
Grant Clauser (The Magician Considers His Audience) is the author of the books Necessary Myths and The Trouble with Rivers. Poems have appeared inThe Literary Review, Painted Bride Quarterly, Cortland Review, American Poetry Review, Sow's Ear Poetry Review, and others. In 2010 he was Montgomery County Poet Laureate. By day he writes about electronics and daydreams about fly fishing. He runs workshops at Musehouse and other writing conferences and runs the blog www.unIambic.com.
Grace Connolly (Flying) is currently based in Harlem, NY. Her poem "The Fool" will be published in an upcoming issue of Black Heart Magazine. Previous publications include pieces in Blazevox, The Commonline Journal, and CC&D. She enjoys traveling and playing ball with her Patterdale Terrier, Spanky. She currently studies through the UCLA Writers Extension and is working on her first screenplay.
Patrick Dacey's (Ballad) stories have appeared in Bomb Magazine, The Greensboro Review, Guernica, Salt Hill, and Zoetrope: All-Story, among other publications. He has recently completed his first collection of short fiction.
.
Megan Denton (Early Girl and Queen Anne's Lace) currently lives in Chattanooga, Tennessee with her cat, Mona, who has no teeth. She recently graduated from The University of Tennessee at Chattanooga with a BA in English: Creative Writing. Though she has not yet applied for MFA programs, she hopes to do so soon. Her poetry has also appeared in Rock & Sling, Ruminate, and The Sequoya Review. She is an old-soul, grandmotherly-type young person trying to figure out how to be a real adult without losing her sense of childlike jubilation. She has an identical twin sister, a tiny birthmark that looks like a clover, and lots of Earl Grey tea.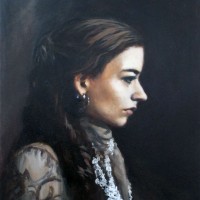 Ilana Ellis (Portraits of Friendship) has just graduated Williams College, where she received her degree in studio art. She is excited to attend the Florence Academy of Art in Italy next fall, to begin academic training as a professional realist painter. She was recently the recipient of the Frederick M. Peyser Prize in Painting.
Rebecca Entel (Critter Control) is an Associate Professor of English and Creative Writing at Cornell College in Mount Vernon, Iowa. Her short stories have been published in Madison Review, Joyland Magazine, Unsaid Magazine, Connotation Press, Tiferet Journal, and elsewhere. She is currently working on a novel and will be writer-in-residence at the 2014 Summer Literary Seminars Lithuania.
Leonard Gontarek (Vehicles) is the author of five books of poems, including, Déjà vu Diner and He Looked Beyond My Faults and Saw My Needs. His poems have appeared in Poetry Northwest, Field, Poet Lore, Exquisite Corpse, Pool, Volt, Fence, Verse, and The Best American Poetry. He has been nominated five times for the Pushcart Prize and has received two Pennsylvania Arts Council Poetry Fellowships. He was the 2011 Philadelphia Literary Death Match Champion. He has edited six anthologies of children's poetry and is contributing editor for The American Poetry Review. In 2014 he created the first Philly Poetry Day. His website is www.leafscape.org/LeonardGontarek.
Kelle Groom's (Story of the Moon and Solis Dies) memoir, I Wore the Ocean in the Shape of a Girl (Simon & Schuster), is a Barnes & Noble Discover Great New Writers selection, New York Times Book Review Editor's Choice, a Library Journal Best Memoir, and Oprah O Magazine selection. She is the author of three poetry collections: Five Kingdoms, Luckily (Anhinga), and Underwater City (University Press of Florida). Her work appears in Agni, New Yorker, New York Times, Ploughshares, Poetry, and Best American Poetry. A 2014 National Endowment for the Arts Literature Fellow in Prose, Groom is on faculty of Sierra Nevada College's low-residency MFA Program.
Joshua Isard (Platitudes) is an author and teacher living in the Philadelphia area. His first novel, Conquistador of the Useless, was published in 2013 by Cinco Puntos Press, and his short fiction has appeared in journals such as StoryChord, Northwind, and The Broadkill Review. He is currently the director of the MFA program in Creative Writing at Arcadia University.
Devin Kelly (Growing Up) is an MFA student at Sarah Lawrence College, by way of Fordham University. He has read as part of Lamprophonic's Emerging New York City Writers Series, as well as at the Sarah Lawrence Poetry Festival. His poetry and fiction have been featured in Catch & Release, Dunes Review, and Steel Toe Review. He was a member of the 2014 Sirenland Writers Conference, hosted by One Story. He teaches Creative Writing and English to 7th graders and high schoolers in Queens, and currently lives in Harlem.
Steve Klepetar's (One of Those Worlds) work has received several nominations for the Pushcart Prize and Best of the Net. Recent collections include Speaking to the Field Mice (Sweatshoppe Publications), My Son Writes a Report on the Warsaw Ghetto (Flutter Press), and Return of the Bride of Frankenstein (forthcoming from Kind of a Hurricane Press).
Mercedes Lawry (The Acolytes, Liar, and Box) has published short fiction in several journals including, Gravel, Cleaver, Garbanzo, andNewer York. She's published poetry in journals such asPoetry, Nimrod, and Prairie Schooner and has been nominated for a Pushcart Prize twice. Additionally, she's published stories and poems for children. She lives in Seattle.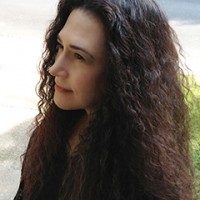 Teresa Leo (Guest Poetry Editor) is the author of two books of poetry, Bloom in Reverse (University of Pittsburgh Press, 2014) and The Halo Rule (Elixir Press, 2008), winner of the Elixir Press Editors' Prize. Her work has appeared in the American Poetry Review, Poetry, Ploughshares, Women's Review of Books, New Orleans Review, Barrow Street, Florida Review, Cleaver Magazine, Painted Bride Quarterly, Literal Latté, Tampa Review, and elsewhere. She is the recipient of a Pew fellowship, a Leeway Foundation grant, two Pennsylvania Council on the Arts fellowships, and the Richard Peterson Poetry Prize from Crab Orchard Review. She works at the University of Pennsylvania.
Henry Margenau (It's the Noise You Miss Most in this Giant New World) is a writer from Montclair, New Jersey.  His work has previously appeared in Prick of the Spindle and The Normal Review. He has an MFA in fiction from The New School and currently teaches writing at Montclair State University, Drew University, and Fairleigh Dickinson University.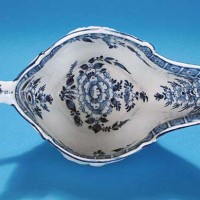 Elizabeth Mosier (Believers) is the author of The Playgroup, part of the Gemma Open Door series to promote adult literacy, My Life as a Girl (Random House), and numerous short stories and essays. She has recently completed a new novel, Ghost Signs. Her website is www.ElizabethMosier.com.
Deirdre O'Connor (A Man and a Name and Self Portrait as Autistic Sky) is the author of Before the Blue Hour, which received the Cleveland State Poetry Center Prize and was published in 2002. Her work has appeared in Poetry, Crazyhorse, McSweeney's Internet Tendency, Frontiers, Sou'wester, Natural Bridge, Painted Bride Quarterly, and other journals. She directs the Writing Center at Bucknell University, where she also serves as Associate Director of the Bucknell Seminar for Younger Poets.
Connor Towne O'Neill (Steady Moves Its Own Stillness) is from Lancaster, Pennsylvania, is an MFA candidate in prose at the University of Alabama, Tuscaloosa, and is the current nonfiction editor of the Black Warrior Review. He is working on a collection of interviews and stories about time in Columbia, Pennsylvania. Roll tide.
Tricia Park (On the Q) is a concert violinist and violin professor at the University of Notre Dame. The recipient of an Avery Fisher Career Grant, she has appeared in concert on five continents and is also Artistic Director of MusicIC (www.uiowa.edu/musicic), a chamber music festival based in Iowa City that explores the connection between music and literature. This is her first published written work. To hear Tricia play, visitwww.triciapark.com.
Geoff Peck (Tough) received his MFA from the University of Pittsburgh and is currently a PhD candidate at the University of North Dakota, where he serves as Editor-in-Chief of Floodwall Magazine. His fiction and poetry have appeared in over a dozen journals and in 2013 he was nominated for Best New American Poets. While not on campus at UND, he lives in New York with his wife Meredith.
Erin Peraza (The Thing About a Boat-in-a-Bottle is Nobody Steers) is a Philadelphia-based writer of short fiction and screenplays. She has had an artist/writer collaboration published in Symbiosis Magazine, and her story "On a Whale Watch, Sober" won second place in the 2014 Phi Kappa Sigma Prize. She was also featured in the Emerging Philadelphia Writers program of LIVE at the Writers House. Erin is currently working on her fiction portfolio, while she works and eats at the Kelly Writers House at the University of Pennsylvania.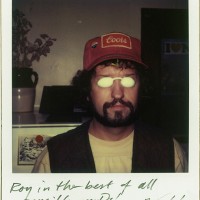 Jay Pastelak (On Snapshots) has been making pictures most of his life. He began painting at the age of eight, and received his BFA in painting from Kutztown University and his MFA in photography from the Rochester Institute of Technology. He currently teaches digital photography at The Art Institute of Philadelphia. Jay makes art photographs and resides in suburban Philadelphia with his family.
Erika Price (The Elephant) is a writer and social psychologist in Chicago. She is a Pushcart Prize nominee and has been featured in The-Toast, Liar's League NYC, Full of Crow, and others. She writes regularly at erikadprice.tumblr.com
Melissa Sarno (Fall on Me) is a writer and producer living in Brooklyn, NY. She studied Communications at Cornell University and received an MFA in Screenwriting from Boston University. After a few years working in television production, she made the switch to children's media. When she's not writing elegant prose for preschool toys and games, she writes novels and short stories. She's currently seeking publication for her first novel and is at work on her second. She blogs at http://melissasarno.com.
Brooke Schifano (The Insides) is a student at San Francisco State University studying creative writing. She grew up in the redwoods, by the beach, and somewhere in North Idaho. Currently, she lives and works in San Francisco where she passes time on public transit writing poetry on small bits of paper. This is her first publication, but not her last.
Jenny Wales Steele's (Couch) fiction has been published in The Ampersand Review, juked.com, Quay, The First Line, bluelakereview.com, among several others, and she's been nominated three times for the Pushcart Prize. A native Arizonan, she lives in Tucson. Visit her website at www.jennywalessteele.weebly.com.
Sidney Thompson (Is This It) is the author of the short story collection Sideshow. His fiction, twice nominated for the Pushcart Prize, has appeared or is forthcoming in 2 Bridges Review, Atticus Review, The Carolina Quarterly, Clapboard House, Danse Macabre, Flash: The International Short-Short Story Magazine, Grey Sparrow Journal, NANO Fiction, Ostrich Review, Prick of the Spindle, Ragazine.CC, The Southern Review, storySouth, TINGE Magazine, and elsewhere. He lives in Denton, Texas, where he teaches creative writing at Texas Woman's University and is the Assistant Fiction Editor for the American Literary Review.
Shaun Turner (Kentucky Snakes) writes in West Virginia, where he is the Assistant Fiction Editor for the Cheat River Review. His fiction can be found in the following great publications: Blue Lyra Review, Word Riot, JONATHAN, and A Clean, Well-Lighted Place. 
◊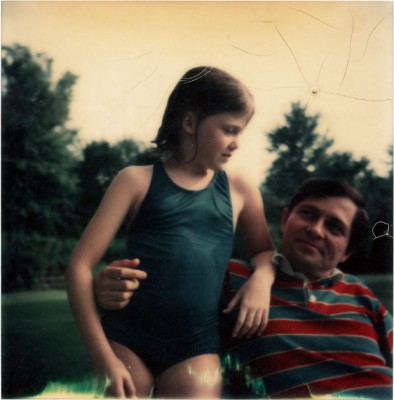 COVER PHOTO: Clarissa and John Rile, Newbold Lane, c. 1977, Polaroid snapshot by Karen or Kathryn Rile.
After reading Jay Pastelak's essay "On Snapshots" in this issue, I combed through my digital archive of family photos and rediscovered this Polaroid of my father and little sister taken poolside, probably by me, in the late 70's outside our parents' house near Philadelphia. The photo began its second life when it was digitally scanned by my sister Kathryn in the mid-2000's, part of a larger archival project. As a kid I loved my Polaroid camera—the miracle of film developing right there, before your eyes!—and the aesthetic appealed to me long into adulthood until I used the last of my 600 film when my own kids were just younger than Clarissa is here. For me, the best parts of this photo are its unintentional elements: the cracks, sun-like, in the upper right; the chemical blur in the lower left. I love the serendipitous composition of this shot, the way the little girl's head is framed by the ochre sky, the glow of her skin, the way the light falls on the subjects, more like a Flemish painting than a backyard snapshot. I couldn't reproduce this accidental moment today, not for all the Instagram filters in the world.–Karen Rile, Editor