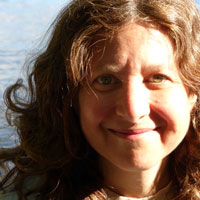 Michelle Fost is a writer living in Toronto. Her fiction has appeared in The Painted Bride Quarterly and her book reviews have appeared in The New York Times Book Review, The Philadelphia Inquirer, and The Boston Phoenix Literary Section.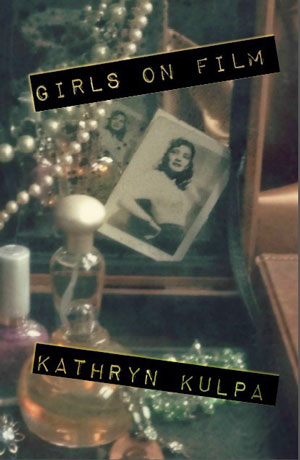 A CONVERSATION WITH KATHRYN KULPA
author of Girls on Film Paper Nautilus Press, 2015 Vella Chapbook Winner
interviewed by Michelle Fost
I had the chance to catch up with fellow Cleaver editor Kathryn Kulpa about her chapbook, 
Girls on Film
. It is just out from Paper Nautilus and was a winner of the press's Vella Chapbook Contest. An intriguing part of the prize is that the writer receives a hundred copies of the beautifully designed chapbook to distribute as she likes. Kathryn will be selling signed copies through her Etsy shop, BookishGirlGoods, and she'll also have them available at readings, writing workshops, and other events. Paper Nautilus will also have the book on sale. For more about the Vella Chapbook contest and Paper Nautilus Press, have a look at the press's website.—M.F.
MF: Congratulations on winning Paper Nautilus's Vella Chapbook Contest, and the publication of
Girls on Film
. I wondered if you might talk a little about the process of writing the chapbook.
KK: All the pieces in the chapbook were already written, and most of them had been published by the time I put it together, so it was more a process of selecting and matching complementary stories to create a cohesive ...
Read the full text
---