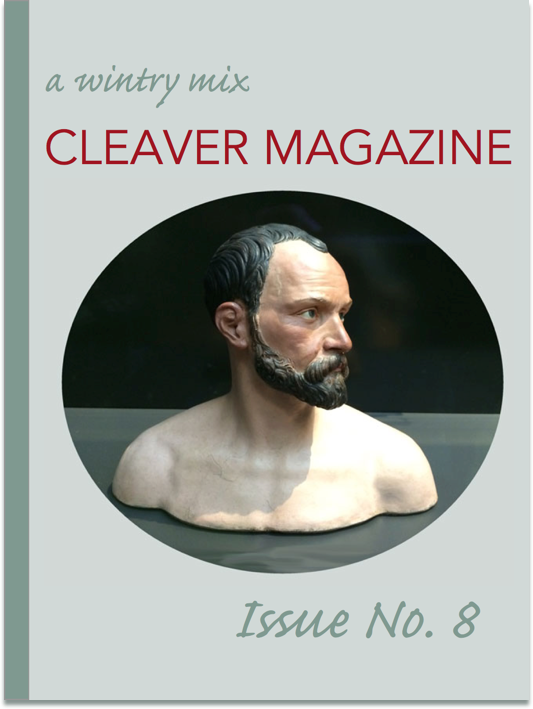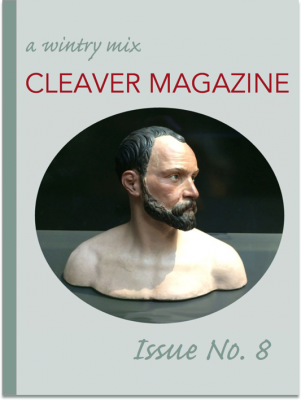 William L. Alton (A Rain of Sound, Flash) was born November 5, 1969 and started writing in the 80s while incarcerated in a psychiatric prison. Since then his work has appeared in Main Channel Voices, World Audience and Breadcrumb Scabs, among others. In 2010, he was nominated for a Pushcart Prize. He has published one book, Heroes of Silence. He earned both his BA and MFA in Creative Writing from Pacific University in Forest Grove, Oregon. You can find him at williamlalton.com.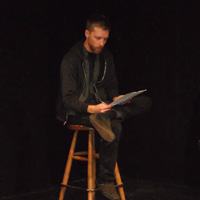 J.J. Anselmi (Atrophy, Nonfiction) holds an MFA in Creative Nonfiction from CSU Fresno, where he also worked as the Assistant Nonfiction Editor of The Normal School. J.J.'s first book, Heavy: a memoir of Wyoming, BMX, Drugs, and Heavy Fucking Music, is forthcoming from Rare Bird in Fall 2015. His other work has appeared or is upcoming in Trop, Under the Gum Tree, Weber: The Contemporary West, Word Riot, The Writing Disorder, and elsewhere. He's also a regular contributor to Splicetoday. You can check out more of J.J.'s writing here: jjanselmi.com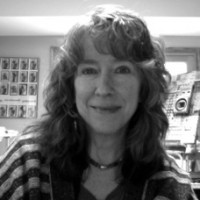 Russell Creger Barajas (Of Pinholes & Peepshows, Art) was born in Stanford, California. She attended college, skipping from UC Berkeley to College of Marin to San Francisco State and eventually garnered a degree in art. For 10 years, she worked as a goldsmith. She has published in magazines and newspapers on a variety of topics. Russell currently lives in Arlington, Virginia, with her husband, three sons, and two or three dogs. Her essay "You Were Going to Tell Me" appears in Cleaver's Issue No. 2.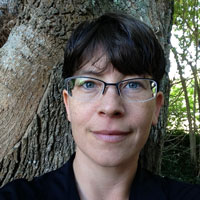 Samantha Barrow (Vanish, Poetry)is Director of Humanities in Medicine at the Sophie Davis School of Biomedical Education at The City College of New York, and teaches in the Program of Narrative Medicine at Columbia. She is the author of GRIT and tender membrane (Plan B Press), Jelly (a chapbook, Tiger/Monkey Alliance), and Chap. Her poetry, prose, reviews and interviews have been published in The Ledge Magazine, The Philadelphia Inquirer, The Philadelphia City Paper, Lesbian Nation, Feminist Review, and others.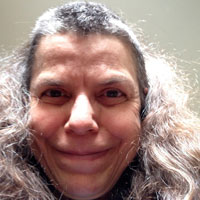 F.J. Bergmann (Perfect Discontinuity, Poetry) writes poetry and speculative fiction, often simultaneously, appearing in The 5-2, Black Treacle, Lakeside Circus, On Spec, Right Hand Pointing, and elsewhere. F.J. is the editor of Star*Line, the journal of the Science Fiction Poetry Association, and poetry editor of Mobius: The Journal of Social Change; recent awards include the 2012 Rannu Prize for speculative poetry and the 2013 SFPA Elgin chapbook award.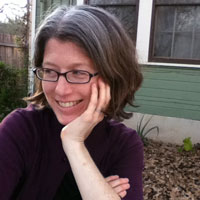 Julia Bloch (Apology to Los Angeles, Poetry) grew up in northern California and Sydney, Australia. She is the author of Letters to Kelly Clarkson (2012), a finalist for the Lambda Literary Award, and Allison Corporation, forthcoming in spring 2015. Her poetry and criticism have appeared in Aufgabe, How2, The Volta, Journal of Modern Literature, and elsewhere. She is also a co-editor of the poetics journal Jacket2 and has taught at Bard College and the University of Pennsylvania.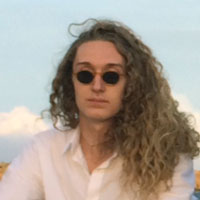 Charlie Keys Bohem (Your Royal Highness, Flash) is a high school senior living in Los Angeles, California. He has had stories published on Yellow Mama and Popcorn Fiction, walks extensively, and hopes to be the first creatively published neuropsychopharmacologist.
.
.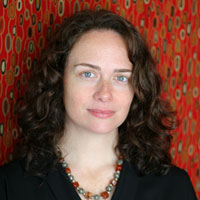 Heather Bourbeau (Meliai, Flash) is a Berkeley-based writer. She was a Tupelo Press 30/30 poet, a finalist for the Randall Jarrell Poetry Prize, and winner of the Pisk! Poetry Slam. Her journalism has appeared in The Economist, The Financial Times, and Foreign Affairs. Her first collection of poetry, Daily Palm Castings, profiles people in overlooked professions.
.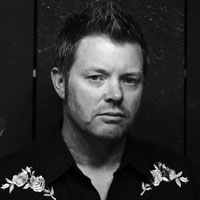 Neil Boyack (Christmas Lights in a Town with a Population of 500, Flash) was born into State Care in 1967, married in Las Vegas in 1997. He has kids, a wife, and lives in Australian wilderness dotted with old gold mines and ghosts. He lives on solar power, and water tanks. He loves reading, writing, and cutting wood. He is the director and founder of Newstead Short Story Tattoo and has had stories and poems published worldwide. Check his website for all available work: www.neilboyack.com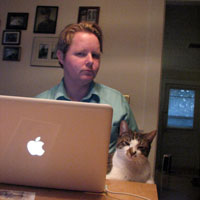 The work of William Bradley (Marked, Nonfiction) has appeared in several magazines and journals, including The Missouri Review, Brevity, Fourth Genre, The Normal School, Creative Nonfiction, and The Utne Reader. He lives in Canton, New York, where he teaches creative writing at St. Lawrence University, and he has recently finished revising a collection of linked essays.
.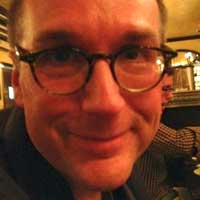 Ron Burch (We Are Alive as Long as the Snow is Deep, Flash) writes and produces a TV show for DreamWorks Animation. His first novel, Bliss Inc., was published by BlazeVOX Books; Aqueous Books is publishing his flash-fiction collection Menagerie in 2015.  He lives in Los Angeles.  Please visit:  www.ronburch.net.
.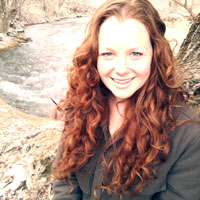 Harmony Button (Nativity, Poetry) is a contributing editor at PaperTape Magazine and the English Department Chair of the Waterford School in Utah. Her work has been nominated for Pushcart and Best of the Web awards, and has appeared in journals such as Colorado Review, Chicago Quarterly, Southwestern American Lit, Cobalt, Rock & Sling, Drafthorse, and Ithaca Lit. Find links to other works at harmonybutton.wordpress.com.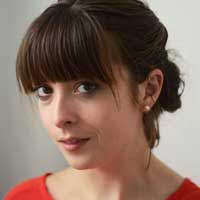 Gabrielle Campagnano (Apples on the Cutting Board, Poetry) is an MFA candidate at Vermont College of Fine Arts. She is a graduate of Sarah Lawrence College and teaches at The Foote School in New Haven, CT. She is at work on her first full-length collection of poems.
.
.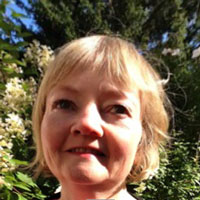 Colleen Davis (Polar Bears, Nonfiction) is a Pennsylvania writer and author of the website Between the Pond and the Woods, which provides information and a Facebook forum for dementia caregivers. Her writing has been featured in Making Sense of Alzheimer's, Elephant Journal, and on episodes of the television documentary  Philadelphia: The Great Experiment.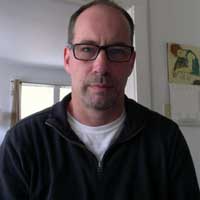 Paul Enea (1973 & 1976, Flash) was born on Milwaukee's East Side where he continues to reside. His work has appeared in Blue Canary Press, Verse Wisconsin, Porcupine, Brawler, and the chapbook anthology Portals and Piers.
.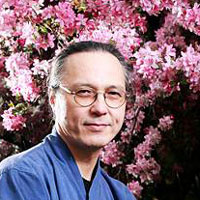 Heinz Insu Fenkl (Dr. Zauze's Xylophone, Graphic Narrative) is a writer, editor, translator, and folklorist. His first novel, Memories of My Ghost Brother, was a Barnes and Noble "Great New Writer" selection and a PEN/Hemingway finalist. He teaches creative writing, comics, and Asian studies at the State University of New York at New Paltz.
.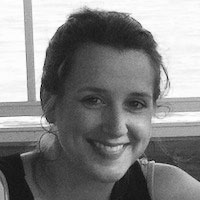 Julianna Foster (Staring at the Sea, Digital Photography) lives in Philadelphia and teaches at The University of the Arts in the Photography Program and MFA Book Arts and Printmaking Department, where she received her MFA in 2006. Foster was a 2014 Artist in Residence at the Philadelphia Photo Arts Center. Her work is featured in private collections across the country.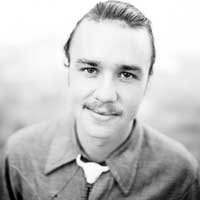 John Goodhue (Composure, Poetry) is a graduate of Western Washington University. His poetry has been published in Spoon River Poetry Review, Knockout Magazine, Extract(s), and burntdistrict, among others. He currently resides in Seattle.
.
.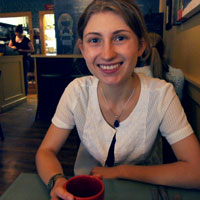 Alina Grabowski (Bergamot, Fiction) grew up on the south shore of Massachusetts. She is a junior at the University of Pennsylvania, where she has received the Phi Kappa Sigma prize for best undergraduate writing. Her story "Scorcher" appeared in Issue No. 5 of Cleaver.
.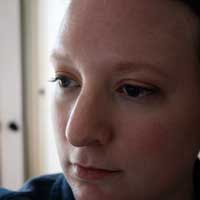 Jesse Castaldi Keen (Notes on Constancy, Poetry) is a writer who recently moved to rural West Texas with her husband and two young daughters. She has worked in higher education in Texas, Oregon, and Massachusetts, most recently as a career counselor and grant writer. She has published several zines and small chapbooks under a personal imprint, Persnicket Press (on hiatus) and has a prose chapbook about natural and personal histories of the Texas desert prairie forthcoming from MIEL.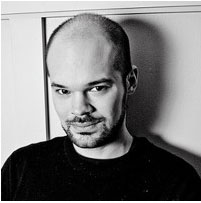 Work by Nick Golakowski (Little Orestes, Flash) has appeared in The Washington Post, McSweeney's, The Evergreen Review, Satellite Magazine, Carrier Pigeon and Shotgun Honey, among other publications. He's also the author of How to Become an Intellectual, a book of comedic nonfiction that covers (and sometimes, lovingly skewers) everything from ancient Greek tragedies to Albert Einstein. He lives and writes in New York City.
Essays by Andrea Jarrell (Lost, Nonfiction) have appeared in The New York Times; The Washington Post; The Huffington Post, Narrative Magazine; and Brain, Child Magazine, among several other publications. Her essay, "On the Miracle Mile" appeared in Issue 3 of Cleaver.
.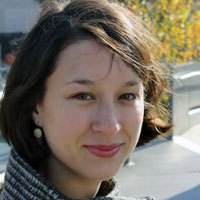 Sanaë Lemoine (The Slow Acts, Fiction) was raised in France and Australia. She received a BA in English from the University of Pennsylvania and is a graduate student in the School of Arts at Columbia. Sanaë teaches essay writing at Columbia and meets with writers in the Writing Center. You will often find Sanaë in her kitchen at work on her novel, cooking, and writing about food at www.petitriz.com.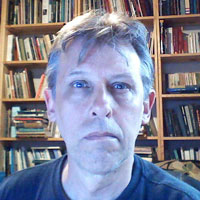 Robert Lunday (Excerpts from "Paradise, Attained by Touch", Poetry) is the author of Mad Flights (Ashland Poetry Press, 2002). He has published poems and essays in Chicago Review, Field, Poet Lore, American Book Review, Agni Online, and New Madrid, and earned his Ph.D. in English from the University of Houston. A former Stegner and Provincetown Fine Arts Work Center fellow, he teaches for Houston Community College and lives with his wife, Yukiko, on a small horse farm in central Texas.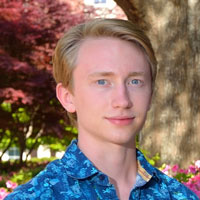 Charles Ramsay McCrory (No-Bake, Fiction) is pursuing a B.A. in English at The University of Mississippi. His work is featured or forthcoming in Gargoyle Magazine, plain china, The Cossack Review, The Coachella Review, Amethyst Arsenic and other journals. He reads fiction submissions for The Adroit Journal.
.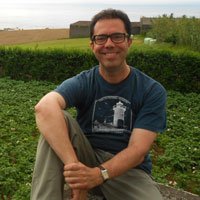 Emanuel Melo (The Weekly Visit, Fiction) was born on the island of São Miguel in the Azores, and immigrated to Canada at the age of nine. He lives in Toronto. His articles have appeared in Toronto World Arts Scene, in the Canadian Centre for Azorean Research and Studies website, and in Mundo Açoriano.  He is currently working on his first short story collection.
.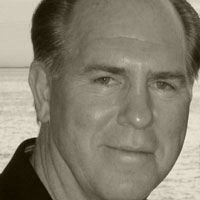 John Middlebrook (Whispers, Poetry) lives in Bucks County, Pennsylvania, where he manages a consulting firm focused on non-profit organizations. John has been writing since he was a graduate student at the University of Chicago, where he also served on the staff of Chicago Review. His poetry has recently appeared in journals including Grasslimb, Tuck Magazine, and the Tipton Poetry Journal. John's home on the web is http://middlebrook.wordpress.com.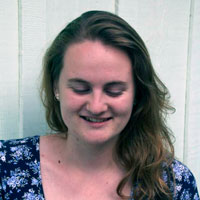 Annika Neklason (The Herd, Fiction) grew up in Santa Cruz, California. She currently resides in Philadelphia, where she is pursuing a degree in English at the University of Pennsylvania. She is the Bassini Writing Apprentice for Cleaver Magazine.
.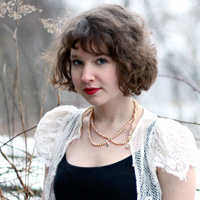 GennaRose Nethercott (Skin, Flash) is a poet, playwright, performer, and folklorist residing in the forests of Vermont. Her recent work has appeared or is forthcoming in Rust + Moth, The Salon, Axolotl Magazine, Freeze Ray Poetry, and elsewhere. Her poem "Departures" won the 2014 Holland Park Press poetry competition, and her play-in-verse, Ghostmaker, was produced in Massachusetts and Vermont. She serves as the poetry editor at Mount Island Magazine. She knows more about shape shifters than she does about being a person.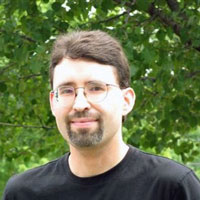 Jason Newport (Sharpie, Flash) has been published in many fine journals, including Chautauqua, where he is a contributing editor. He is currently revising a novel about Hungarian Roma in the Holocaust and working on a collection of very short stories. His story "The Law of Constant Angles" appeared in Cleaver Issue No. 2.
.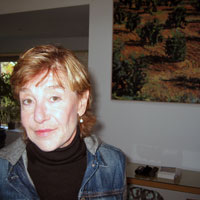 Mimi Oritsky (Inside Rex, Oil on Linen) is an abstract landscape painter residing in Philadelphia, Pa. She has travelled the world and has shown extensively in museums and galleries in the United States. Her current work can be viewed at the A.I.R. and the Amos Eno Galleries in Brooklyn, New York, as well as the Chestnut Hill Gallery in Philadelphia.
.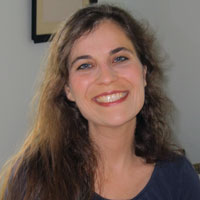 Melissa Ostrom (Emergencies, in the Event of, Flash) teaches English at a community college and serves as a public school curriculum consultant. She lives in rural Western New York with her husband and children and writes whenever she can—or as much as her four year old and six year old let her.
.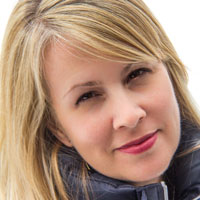 Paige Riehl (Things that Cannot Die, Poetry) is the author of Blood Ties, a poetry chapbook published by Finishing Line Press in fall 2014. Her poetry has appeared in Meridian, South Dakota Review, Nimrod International Journal, and more. She won the 2012-2013 Loft Mentor Series in Poetry and the 2011 Literal Latte Prize for Poetry. She is the assistant poetry editor for Midway Journal.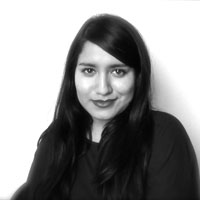 Emilia Rodriguez (Silkworm, Fiction) is a Chicano-Feminist writer, and a native Texan. She was raised in the Mexico-bordering city of Roma, Texas, and is a graduate of Texas State University where she is currently pursuing an MFA degree in Fiction. She lives in San Marcos, Texas with her husband, jazz bassist Lewis McMahon, and is working on a collection of short stories.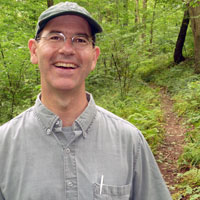 David Hallock Sanders (If You Do Not Know, Fiction) has had his short fiction, plays, and novel excerpts published in journals and anthologies that include Sycamore Review, The Laurel Review, Baltimore Review, 2000 Voices, The Best of Philadelphia Stories, and others. His novel-in-progress, Busara Road, was shortlisted as a finalist for the 2013 William Faulkner–William Wisdom Prize.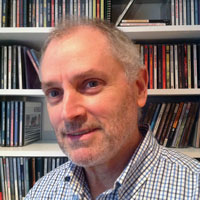 As a Foreign Service brat, John Shea (Figures of Speech, Fiction) spent his early years in Europe. He is an editor and writer at the University of Pennsylvania, and he may be the only person to have published stories in both Partisan Review and Alfred Hitchcock's Mystery Magazine. Other stories have appeared in Columbia, Literal Latte, Philadelphia City Paper, The Café Irreal, Ampersand Review, and Philadelphia Stories.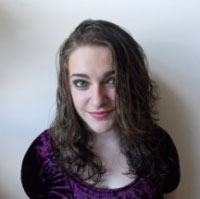 Amanda Silberling (Variations on Second Children, Poetry) is a freshman at the University of Pennsylvania, originally from South Florida. Recently, her poems have appeared or are forthcoming in Crab Orchard Review, The Louisville Review, Tinderbox Poetry Journal, SOFTBLOW, and more. Her essays have appeared in PANK and The Los Angeles Times, and she regularly writes and photographs for Rock On Philly. She is the Blog Editor at The Adroit Journal.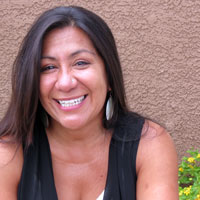 Angelique Stephens (If Nothing Changes, Nonfiction) teaches Creative Writing and Genocide Literature in Upstate, New York. Her writing can be found in Shark Reef, TravelMag, The Chattahoochee Review, and others. A travel writer and activist for human rights, she has lived in Chiapas, Mexico, to be a witness for peace with the Zapatista Rebels; volunteered in an elephant refuge in Thailand; studied the Holocaust in Israel, writing in Paris, and water drilling in South Sudan.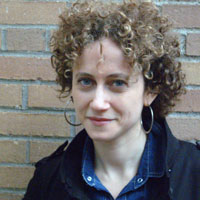 Becky Tuch (Orphans, Fiction) is the founding editor of The Review Review, a website dedicated to reviews of literary magazines. She has received literature fellowships from The MacDowell Colony and The Somerville Arts Council and her fiction has won awards from Moment Magazine, Glimmer Train, Briar Cliff Review, Byline Magazine and elsewhere. Other writing has appeared in Salon, Virginia Quarterly Review online, Hobart, Quarter After Eight and others. Find her at www.BeckyTuch.com.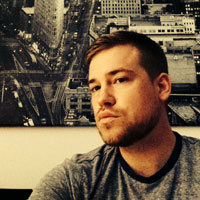 Recent fiction by Chris Vola (The Terrible Softness of Tongues, Flash) appears in Literary Orphans, Drunk Monkeys, WhiskeyPaper, Monkeybicycle, and elsewhere. He is the author of Monkeytown (2012), a novel, and E is for Ether, a book of poems, forthcoming later this year. He splits his summers between Manhattan and Old Saybrook, Connecticut and hibernates in the winter.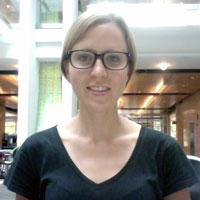 Ingrid Claire Wenzler (A Replacement, Flash) studied creative writing as an undergraduate at Connecticut College and is now a graduate teaching assistant and MFA candidate at the University of Arizona. She's at work on a collection of stories unified by subjects as tenuous and various as failure, regret, nostalgia, and solicitude—what Faulkner might have called "old verities."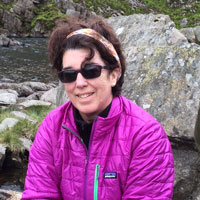 Vanished Gardens: Finding Nature in Philadelphia, a book by Sharon White (Panic, Nonfiction) won the Association of Writers and Writing Programs award in creative nonfiction. She is the author of two collections of poetry, Eve & Her Apple and Bone House. Her memoir, Field Notes, A Geography of Mourning, received the Julia Ward Howe Prize, Honorable Mention, from the Boston Authors Club.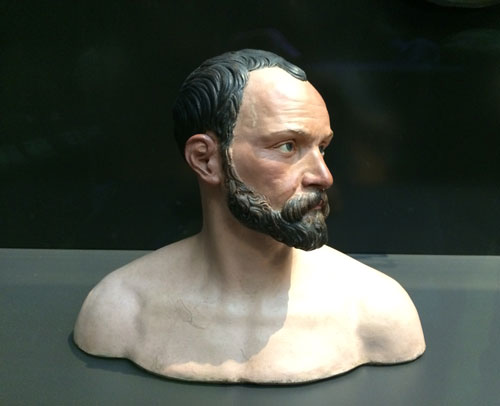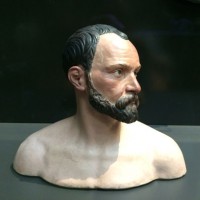 Cover image: Self-portrait (in painted terracotta) of Johan Gregor van der Schardt c. 1573, iPhone photograph by Karen Rile, Rijksmuseum NL, 2014