Cleaver reviewers present the most exciting literary work from around the globe. We specialize in American independent press releases but also vital work in translation that's all too often overlooked by American readers.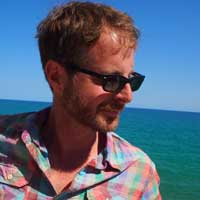 Fiction reviews editor Nathaniel Popkin is the author of three books, including the 2013 novel Lion and Leopard. He is co-editor of the Hidden City Daily and senior writer of "Philadelphia: The Great Experiment," an Emmy award-winning documentary series. His essays and book reviews appear in the Wall Street Journal, Public Books, The Kenyon Review, The Millions, and Fanzine. Contact him at nathaniel.popkin@gmail.com.
.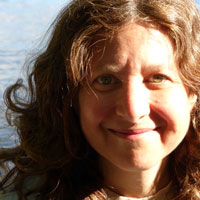 Fiction reviews editor Michelle Fost is a writer living in Toronto. Her fiction has appeared in The Painted Bride Quarterly and Geist Magazine. Her book reviews have appeared in The New York Times Book Review, The Philadelphia Inquirer, and The Boston Phoenix Literary Section. She works as a writing instructor at the Victoria College Writing Centre at the University of Toronto. The grandchild of German Jews who escaped Germany in 1934, she is working on a novel that explores what it means to be at once firmly rooted in and separated from a place and a past. Contact her at mfost@me.com.