SHY, a novel by Max Porter, reviewed by Alex Behm
SHY


by Max Porter
Graywolf Press, 136 pages
reviewed by Alex Behm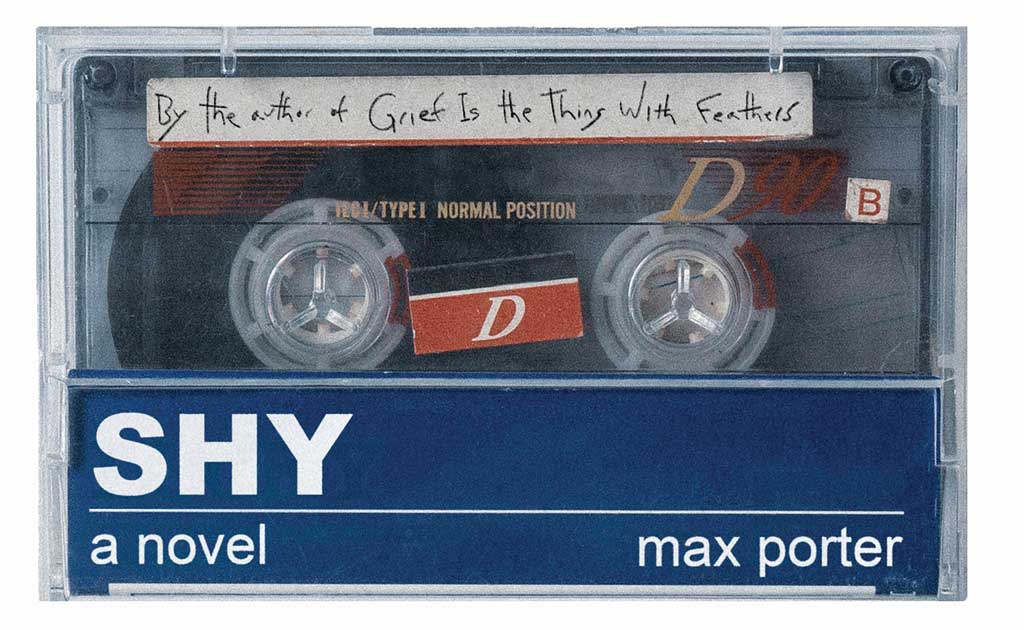 Max Porter, previously nominated for the Man Booker Prize among other awards, has just published a fourth novel, Shy. The title character, Shy, is an adolescent enrolled at Last Chance, a live-in program for troubled youths outside of London. When I read about Shy in Max Porter's new novel, I found a strange intimacy with this character, someone trying to navigate the world without any idea of how to do such a thing.
To highlight the turbulence of youth, Shy's story is told not in a traditional narrative, but through rich textual variety where literary devices are not only tools to enrich the language, but are inherent to the structure of the book itself. Porter uses rhyme and rhythm in a highly stylized way that mimics the inconsistent feelings of youth; his words sing. The sentences spindle and unfurl like lines of verse and incomprehensible voices come to life on the page. In the novel, words and the way they take up space often mimic Shy's emotional state.
"His thoughts are looping along in odd repetitive chunks, running at him, stumbling. Feels brave, feels pathetic, feels nothing. Panic. Calm. Mad clatter in the roof of the break like machine guns then swirling calm, home, school, years ago, yesterday, his mind all tight, then slackening, then something buzzing under like a tectonic plate, then marching, then pure noise, then snapping traps, then humming, baseline in his migraine…").
His music and listening experience are truly integral to the plot—fast, loud, metallic, nearly incomprehensible music—and yet, it is this musicality that carries the beat of Shy's own heart.
The robust language and wondrous story-telling is truly what propels the reader forward and further into the space of Shy's mind. Indeed, tuned into Shy's cassette tape from the very beginning, the reader is invited to listen to the world and experience it along with Shy. Often, there are sentences that expand from one page to the next without a break or there are fragmented voices speaking to him:
Jenny's notebook, Jenny's pen, Jenny's posture.
And does this ghost voice sound like you? And when they laughed and said your ideas were lame, did that upset you, or do you not really mind what they think? Do you worry what others think of you, Shy? Especially Benny?
Jenny's mole on her cheek like a little choc chip, Jenny's coffee breath, Jenny's leather sandals like a fucking disciple of Christ.
In the dive into Shy's psyche, one cannot help but ask how someone so emotionally taxed could grow up when their only system of support is faced with such heavy burdens. Because Shy and his friends are faced with so many challenges as young people—abuse, drug addiction, poverty, and more—they are at a delicate point in their lives where they must both rely on one another while trying to sustain their own health and well-being. These conflicts—the literal quarrels they have with one another, but also the clashing of values among these boys and society at large—furthers the reader into understanding their individual and collective suffering.
I want to bring something else up as well: this concept of fragility. Shy is an incredibly vulnerable character, and he knows this, but doesn't want to believe it. Throughout the novel, he revisits those things that scare him most until objects of the past materialize as ghosts. Feeding further into the auditory component of the novel, he hears screams over the music, jarring noises, and he chooses to listen to loud and energetic songs. Perhaps this is to help move past the ghosts he is faced with or perhaps he is generally unable to process all that has happened, finding himself only in the fast-paced song of life, caught between the ends of two extremes.
This leaving the past behind is something I find myself contemplating often in my own life. The structure of the text is a testament to the tumultuous years of youth, and of life transitions in general. We are always growing, learning, and trying to find our place in this unforgiving and ever-changing world.
Perhaps this concept of growing up is most illuminated in the way Shy acknowledges his past. In some ways, time never can move forward all the way. Like a cassette tape, Shy has to rewind his own experiences and trace back to his beginnings in order to start anew.
---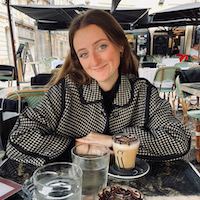 Alex Behm is a writer from West Virginia. Her work has appeared in The Allegheny Review, Milkweed, Zeniada, and elsewhere. Currently a student at Haverford College, she is the founder and leader of the Haverford Poetry Club as well as The Haverford Coterie, an undergraduate poetry magazine. While not reading or writing, she enjoys traveling and performing improv comedy.