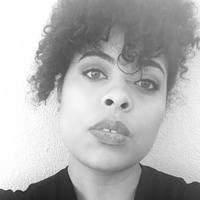 Michelle Dominique Burk, Morning With Cane Corsos & Any Poem Can be a Love Poem…, is originally from Northern Virginia and received her MFA in Poetry from Columbia University. Her work has appeared in various publications including Cooper Street, Contrary Magazine, Boston Review, Narrative, LitHub, and Bat City Review. She currently lives in Houston, Texas where she is a fourth year PhD Fellow in the University of Houston's Literature and Creative Writing Program.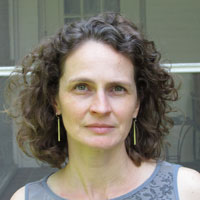 Jessica Cuello, Force: 2nd Grade,  is the author of Pricking (Tiger Bark Press, 2016) and Hunt (The Word Works, 2017). She has been awarded The 2017 CNY Book Award (for Pricking), The 2016 Washington Prize (for Hunt), The New Letters Poetry Prize, a Saltonstall Fellowship, and most recently, The New Ohio Review Poetry Prize. Her newest poems are forthcoming in Copper Nickel, Cave Wall, Bat City Review, Pleiades, and Salamander.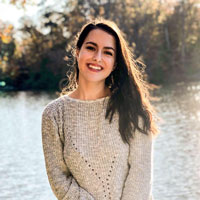 † Allison Dreier, Daisy's Boy, is a rising junior at the University of Pennsylvania studying the Biological Basis of Behavior with a minor in creative writing and chemistry. She is the recipient of a Gold Medal and two Gold keys in the Scholastic Art & Writing Awards in short fiction.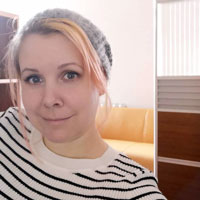 Anne Garwig, Rose, holds degrees from the NEOMFA consortium and the Ohio State University. Her poetry has appeared in the Mojave River Review, Broad! and TIMBER, among other journals and anthologies. Anne was a runner-up for the 2016 Into the Void Poetry Prize and an associate artist in residence at the Atlantic Center for the Arts. A native of Youngstown, Ohio, she teaches in Rutgers University-Newark's international program in Changchun, China, and serves remotely on the board of Lit Youngstown, a literary arts non-profit.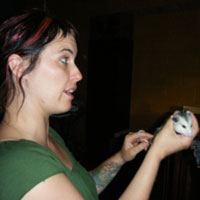 † Jessie Glenn, A Knife to A Mother. Their essay exposé about 'MasterChef' was 'Best of 2018' in Salon Magazine. They've also had essays in NYT Modern Love, Washington Post, Toronto Star, and elsewhere. They are currently writing a memoir. Glenn teaches book publicity at Portland State University in the Masters of Publishing Program. Jessie and spouse have a blended family with five children.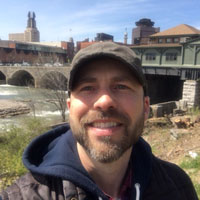 Geoff Graser, Behind the Smile, has published literary work in Santa Clara Review, r.kv.r.y., and The Big Brick Review. His journalism has appeared in USA Today, Washington City Paper, and Medium. He holds an MFA in Creative Writing from Bennington College and a Master's in Journalism from Syracuse University. Home base is Rochester, NY, and geoffgraser.com.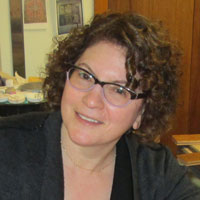 Cheryl Harper, PASSAGES: An Installation in Progress, is an artist and independent curator in the Philadelphia, Pennsylvania area. She holds an BFA and a MFA in printmaking (Tyler School of Art and The University of Delaware) as well and a MA in art history (Temple University). Harper has received numerous awards and honors including a residency in 2018 at the Virginia Center for Creative Arts, the Fleisher Challenge (2008) and first prize in sculpture in Pennsylvania Art of the State (2008). She has had two solo shows at the James Oliver Gallery in Philadelphia, was a juried artist in ArtShip Olympia (2016) and many other exhibitions. Her curatorial projects include the upcoming Seamless: Craft media and Performance (spring 2020) at Rutgers-Camden featuring the work of Angela Ellsworth, Caleb Weintraub, and Stephanie J. Williams; Compulsive Narratives, a mixed media exhibition inspired by the graphic novel at Rutgers-Camden (2014); Catagenesis at Globe Dye Works (2012) and A Happening Place (2003) at the Galleries at the Gershman Y. Visit Cheryl's website at www.cherylharper.com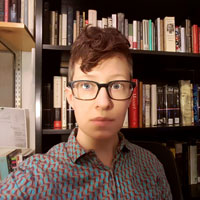 † Sophie Herron, Valentine's (Emily II), received an MFA in poetry from NYU, where they were a Goldwater Fellow. They work at the 92nd Street Y's Poetry Center and live in Brooklyn with their cat. Their poetry can be found in Bodega.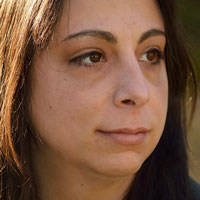 Kathryn V. Jacopi, Bayou, a part-time English professor for Fairfield University, received her MFA in creating writing from Fairfield University. Her writing has appeared in Pudding Magazine, Statorec, Fjord, Manzano Mountain Review, and Drunk Monkeys. Kathryn's poem received first place for the 2016 Hysteria Writing Competition. When she's not reading, writing, and lesson planning, Kathryn's either kayaking or enjoying her partner's fantastic cooking.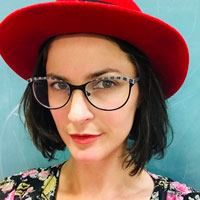 † Lauren Jacquish, A Chameleon is a Lizard is a Constellation is an Inconstant Person, is an editor, writer, and musician based in High Bridge, New Jersey. She works in early childhood education, is an English/Women's and Gender Studies/Creative Writing graduate of Douglass at Rutgers University and holds an MFA from Arcadia University. She enjoys singing, dancing, and making terrariums with her kid. She is never going to die.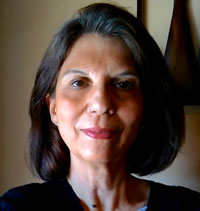 † Arya F. Jenkins, Seed, is a Colombian-American whose poetry, fiction and creative nonfiction have appeared in numerous journals and zines such as Anti-Heroin Chic, Black Scat Review, Brilliant Corners, The Feminist Wire, Front Porch Review, The Matador Review, Metafore Literary Magazine, Mojave Literary Review, and Provincetown Arts Magazine. Her fiction was nominated for a Pushcart Prize in 2017 and garnered three nominations in 2018. Her poetry has also been nominated for the Pushcart. Her poetry chapbooks are: Jewel Fire (AllBook Books, 2011) and Silence Has A Name (Finishing Line Press, 2016). Her short story collection Blue Songs in an Open Key was published by Fomite Press November 2018 and is available at www.aryafjenkins.com.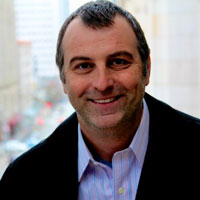 David Koehn, Delta 29: Every Level a Line, Every Line a Fisherman's Net Bag of No Longers. His first full-length manuscript, Twine, available from Bauhan Publishing, won the 2013 May Sarton Poetry Prize. In 2017 he released Compendium (Omnidawn Publishing), a collection of Donald Justice's notes on prosody. David's second full-length collection, Scatterplot, is due out from Omnidawn Publishing in 2020. His writing has appeared or is forthcoming in Hotel Amerika, Kenyon Review, New England Review, Rhino, Volt, Carolina Quarterly, Diagram, McSweeney's, The Greensboro Review, North American Review, The Rumpus, Prairie Schooner, and other places.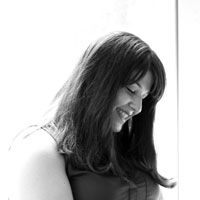 Emily Lackey, Ghost Prints. Her stories and essays have appeared or are forthcoming in Glimmer Train, Prairie Schooner, Post Road, The Rumpus, and Longreads, among others. She lives and writes in Western Massachusetts.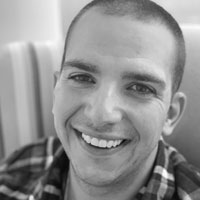 Tom Lakin, A Lovely Afternoon, is a writer from Boston. His short fiction has appeared or is forthcoming in Narrative, Pleiades, Ruminate, Pembroke Magazine, and Lunch Ticket, among others. He is the recipient of Pleiades's 2018 G. B. Crump Prize in Experimental Fiction, and his work has been nominated for a Pushcart Prize. Tom holds an MFA from Emerson College, where he was a full-tuition fellow.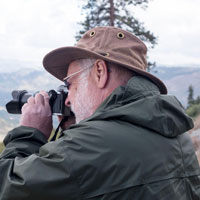 Robert Lietz, Originating Words. His poems have appeared in numerous journals, including Agni Review, Antioch Review, Carolina Quarterly, Colorado Review, Georgia Review, Missouri Review, Poetry, and Shenandoah. Eight collections have been published, including Running in Place, At Park and East Division, The Lindbergh Half-century (L'Epervier Press), Storm Service, and After Business in the West (Basal Books). His poems have appeared in several webzines. Additionally, Lietz spends a good deal of time taking, post-processing, and printing photographs, examining the relationship between the image-making and the poems he is exploring.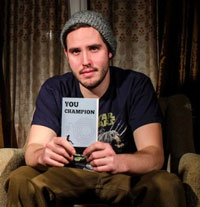 Patrick McNeil, Fire Hazard, is the organizer of Philadelphia's own Backyard Writers Workshop and the founder of the Writers Retreat in Tufo, Italy. His fiction and nonfiction has appeared in The Fourth River, Philadelphia Stories, The Head and The Hand's Chapbook Series, and more.
David Moran, Street Song, is a Scottish writer of fiction and poetry and is currently finishing up a novella set in Eastern Europe. He resides in Berlin and has previously lived on four continents. Previous fiction, poetry, and articles have appeared in The View From Here, Litro Magazine, Curbside Splendor, The Dundee Anthology, First Edition, Tefl England and the Argentina Independent.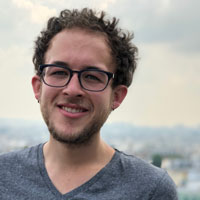 Dyllan Moran, I met my long lost brother for the first time last year, graduated from the University of Colorado Boulder with B. A.s in both Creative Writing and Japanese. His work has previously appeared in Gasher Magazine, Entropy Magazine, Journal 2020, and Walkabout Creative Arts Journal. He's currently working in Nishi-Akashi, Japan as an English teacher and will be returning to America soon to continue his work in education. When he's not writing poetry, he's studying languages of both the living and dead and rambling about prophetic dreams. Email him here. IG: dyllanmoran.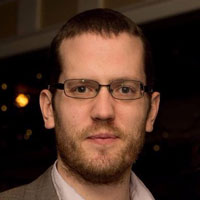 Graham Oliver, Dear Zuck, I think…, lives and teaches near Austin, Texas. His book reviews, interviews, and essays have previously appeared in The Rumpus, Electric Literature, Ploughshares' blog, and elsewhere. He holds an MFA in Fiction and an MA in Rhetoric and Composition from Texas State University. You can find him on Twitter @grahammoliver.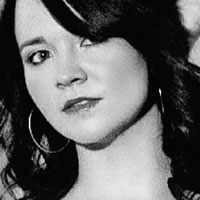 † Tory Lord O'Neill, Twelve, is a Philadelphia-based writer. She is an alumnus of Temple University, graduating with a Bachelor of Arts in English. She is currently pursuing a Certificate in Creative Writing at the University of Pennsylvania. When she isn't writing, Tory spends her time developing her blog (unheardheart.wordpress.com) and honing her witty rapport on Twitter (@1porcelaindoll).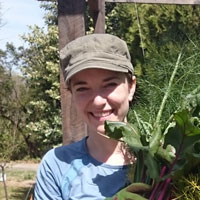 † Susan Scott Peterson, Though You Are Grateful, writes intimate essays and memoir about culture and race; poverty and privilege; environmental degradation; and women, families, and parenthood. She draws material from her experiences as an environmentalist, an American working in West Africa, and, most recently, a new mother. Her work has appeared in The Rumpus. She lives with her partner, Sebastian, and her daughter, Stella, in Austin, Texas.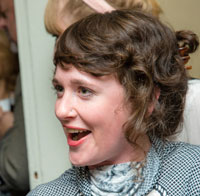 † Anne Price, On the Mysterious Noise Out of View of the Bedroom Window, was born and raised in southern Louisiana but now lives in the Pacific Northwest, where she enjoys hiking. Her poems have been published or are forthcoming in Poet Lore, SWWIM Every Day, and The Pinch. She has received scholarships from the Bread Loaf Writers' Conference.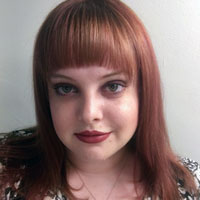 † Kat Saunders, Magic Cicadas, lives in Cuyahoga Falls, Ohio, where she works as an assistant editor at the Kent State University Press. She earned her MFA in creative nonfiction from West Virginia University in 2018. Her essays have appeared or are forthcoming in Harpur Palate, Into the Void, Belt Magazine, and other publications.
Simon Shieh, Master, is a poet and educator. He is the Editor-in-Chief of the Spittoon Literary Magazine, which translates and publishes the best new Chinese writers into English. Simon's work appears or is forthcoming in Spillway, Grist, The Journal, Passages North, BOOTH, Moon City Review, and Rivet, among other publications.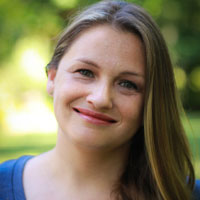 Suzanne Farrell Smith is the author of two books, The Memory Sessions and The Writing Shop. Her work has appeared in numerous literary and academic journals, was listed as a Notable Essay in The Best American Essays 2014, and won a Pushcart in 2019. She teaches literacy education and writing and is creative advisor to Longridge Review. Suzanne lives in Connecticut with her husband and sons.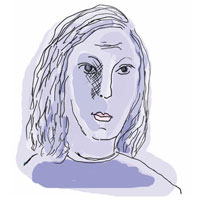 Emily Steinberg is a painter and graphic novelist. She has shown her work in the United States and Europe. Most recently she was named Artist in Residence at Drexel College of Medicine. Her memoir, Graphic Therapy, was published serially in Smith Magazine and her short comic Blogging Towards Oblivion, was included in The Moment (HarperCollins: 2012). She earned her M.F.A. and B.F.A. from the University of Pennsylvania and is currently a lecturer in Fine Art at Penn State Abington. You can see more of her work at emilysteinberg.com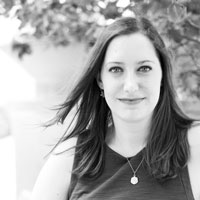 Chelsea Stickle, We're Not Allowed Outside, writes flash fiction that appears in Jellyfish Review, Five on the Fifth, Crack the Spine, formercactus, Hypnopomp, and Occulum. She's a reader for Cease, Cows and lives in Annapolis, MD with her black rabbit George. Find her on Twitter @Chelsea_Stickle.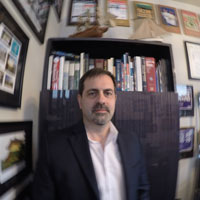 † Micah L. Thorp, The Vulture, is a physician and writer in Portland, Oregon. He is the author of Operation Honeybee and Handbook of Common Problems in Clinical Nephrology. He works as a clinical nephrologist, as VP of Business Affairs for Northwest Permanente and as a researcher in predictive analytics. His hardest (and best) job is raising three teenage boys.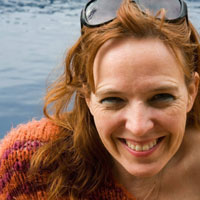 † Geri Ulrey, Leave No Trace. Her creative nonfiction has been published in Gulf Coast and The Carolina Quarterly. Her essay "13th & B" was a Notable in Best American Essays 2016. Geri is a writer, filmmaker, and educator living in Los Angeles and is currently at work on her first novel.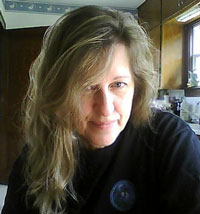 German-born Chila Woychik, Ten Rural, has lived in the American Midwest most of her life. She has been published by Passages North, Cimarron, Portland Review, and other journals. She's the recipient of writing awards from Emrys Foundation and Red Savina Review. She's also the founding editor at Eastern Iowa Review and is seeking a home for her first hybrid essay collection. Her most impressive role thus far has been as Grandma. www.chilawoychik.com.