CONTRIBUTORS: ISSUE 25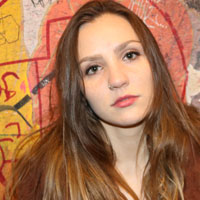 Brigit Andersson, Zoë , is a senior at Temple University, majoring in philosophy and receiving certificates in both creative writing and ethics.
.
.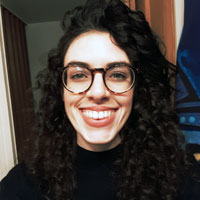 Marie Baléo, Dispatches from Dead City, is a French writer born in 1990. She began writing fiction and poetry in 2017. Her work has been nominated for a Best of the Net award (2017 and 2018) and for Best Microfiction (2018) and Best Small Fictions (2018), and her poems and stories have appeared in Passages North, Yemassee, Litro, Lunch Ticket, Tahoma Literary Review, and elsewhere. She is an editor for Panorama: The Journal of Intelligent Travel. Marie grew up in Beirut, Lebanon, and Oslo, Norway. www.mariebaleo.com
Lauren Bender, Corporate Cliff, lives in Burlington, VT. Her work has appeared in IDK Magazine, The Collapsar, Gyroscope Review, Pittsburgh Poetry Review,  Yes Poetry, and others. You can find her on twitter @benderpoet.
.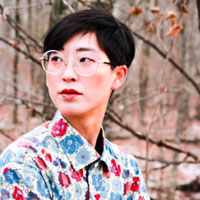 Catherine Chen, The Ordinary is Worth Investigation, is the author of the chapbook Manifesto, or: Hysteria (Big Lucks) and Other Monsters of Love (Container), both forthcoming in 2019. Their work has appeared in The Rumpus, Apogee, Hobart, Sundog Lit, and Nat. Brut, among others. They've been awarded fellowships and residencies from Millay Colony, Lambda Literary, Sundress Academy for the Arts, and Art Farm.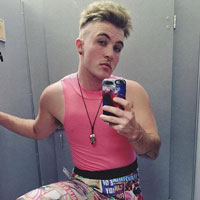 mud howear, heat wave, is a non-binary trans poet from the states. they write about queer intimacy, interior worlds and the cosmic joke of the gender binary. they hold an MA in Creative Writing from the University of Westminster London and are currently working on their first full-length novel: a queer and trans memoir structured like a tarot deck and full of lies. they have been published in journals such as THEM, Foglifter, and The Lifted Brow. you can find more of their work at www.mudhoward.com.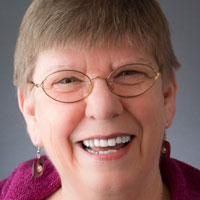 Barbara Daniels, Tall and The Week in Words, is the author of Rose Fever, published by WordTech Press. Her chapbooks Black Sails, Quinn & Marie, and Moon Kitchen by Casa de Cinco Hermanas Press. Her poetry has appeared in Prairie Schooner, Mid-American Review, and many other journals. She received three Individual Artist Fellowships from the New Jersey State Council on the Arts. Author photo by Mark Hillringhouse.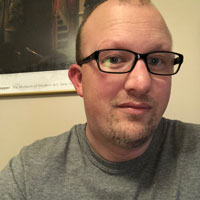 Tommy Dean, Victory Lap, lives in Indiana with his wife and two children. He is the author of a flash fiction chapbook entitled Special Like the People on TV from Redbird Chapbooks. He has been previously published in BULL Magazine, The MacGuffin, The Lascaux Review, Split Lip Magazine, Spartan, Pithead Chapel, and New Flash Fiction Review. Find him @TommyDeanWriter on Twitter. His interviews with flash fiction writers can be found at www.tommydeanwriter.com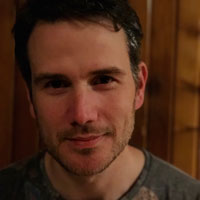 Not Everyone Is Special (7.13 Books), the debut short fiction collection by Josh Denslow,  Punch, will appear at the end of March 2019 and he still can't believe it really exists! "Punch" is his wife's favorite story in the collection and its publication here is dedicated to her. Recent stories have appeared in Catapult, Pithead Chapel, wigleaf, Okay Donkey, and others. In addition to wearing matching sweaters with his three boys, he plays the drums in the band Borrisokane and edits at SmokeLong Quarterly.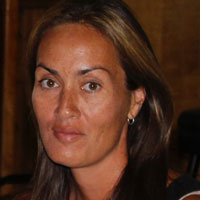 Yasmina Din Madden, Neutrality, lives in Iowa and her short fiction and nonfiction have appeared in PANK, The Idaho Review, Word Riot, The Masters Review: New Voices, Hobart, Fiction Southeast, Carve, and other journals. Her story "At the Dog Park" was shortlisted for The Masters Review Anthology: 10 Best Stories by Emerging Authors, and her flash fiction was shortlisted for the Wigleaf Top 50 (Very) Short Fictions of 2017 and Pulp Literature's Hummingbird Prize for Flash Fiction. She teaches creative writing, literature, and women's and gender studies at Drake University.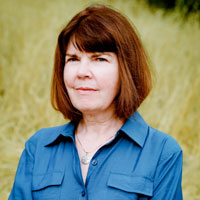 Jacqueline Doyle, Dark Hallway, lives in the San Francisco Bay Area. Her award-winning flash chapbook The Missing Girl was published by Black Lawrence Press last fall. She has recent creative nonfiction in The Gettysburg Review, Superstition Review, and NOR: New Ohio Review, and recent flash in Wigleaf, New Flash Fiction Review, and Post Road. This is her second publication in Cleaver. Find her online at www.jacquelinedoyle.com and on Twitter at @doylejacq.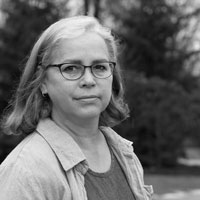 Michelle Geoga, Fence, is a writer and visual artist from Illinois. She received an MFA in Writing in 2017 and a BFA in studio art in 2015 from The School of the Art Institute. She has visual work in New American Paintings #135 and the Center for Fine Art Photography, and writing in the Ekphrastic Review and forthcoming in Five on the Fifth. In between shorter prose and larger paintings, she is working on a novel.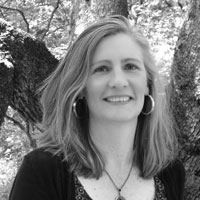 Charlotte Gullick, This is Enough, is a novelist, essayist, editor, educator and Chair of the Creative Writing Department at Austin Community College. In May 2016, she graduated from the Institute of American Indian Arts with a MFA in Creative Nonfiction. Charlotte's first novel, By Way of Water, was published by Blue Hen Books/Penguin Putnam, and her nonfiction has appeared in The Rumpus, Brevity, Pembroke, Pithead Chapel, and the LA Review. Her other awards include a Christopher Isherwood Fellowship for Fiction, a Colorado Council on the Arts Fellowship for Poetry, a MacDowell Colony and a Ragdale Residency.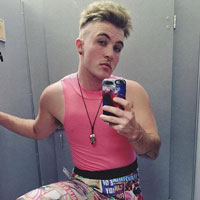 mud howard, heat wave, is a non-binary trans poet from the states. they write about queer intimacy, interior worlds and the cosmic joke of the gender binary. they hold an MA in Creative Writing from the University of Westminster London and are currently working on their first full-length novel: a queer and trans memoir structured like a tarot deck and full of lies. they have been published in journals such as THEM, Foglifter, and The Lifted Brow. you can find more of their work at www.mudhoward.com.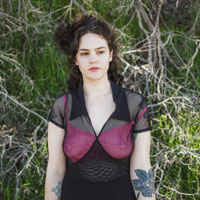 Allison Hummel, Gamelan, is based in the Echo Park neighborhood of Los Angeles. Her work has recently appeared in Rougarou, Anastamos, and GASHER, among others. It is forthcoming in SLANT, The Operating System, and PacificReview.
.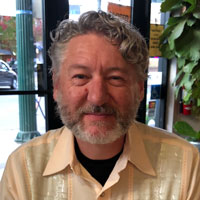 Glenn Ingersoll, Instead, works for the public library in Berkeley, California where he hosts Clearly Meant, a reading and interview series. He has two chapbooks, City Walks (broken boulder) and Fact (Avantacular). He keeps two blogs, LoveSettlement and Dare I Read. Recent work has appeared in The Disappointed Housewife, Zombie Logic, Neologism, and Poetry East.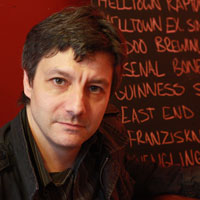 Jason Irwin, Shiftless, is the author of A Blister of Stars (Low Ghost, 2016), Watering the Dead (Pavement Saw Press, 2008), and the chapbooks Where You Are (Night Ballet Press, 2014) and Some Days It's A Love Story (Slipstream Press, 2005). He is the winner of the Transcontinental Poetry Award, and he has an MFA from Sarah Lawrence College. He has essays published or soon-to-be-published in The Crux and IO Literay Journal. He lives in Pittsburgh. More at http://www.jasonirwin.blogspot.com.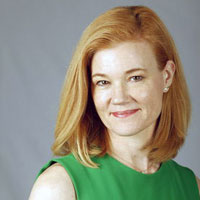 I'm the One Who Got Away, the debut memoir by Andrea Jarrell, Rabbit, Rabbit, was named one of Kirkus Reviews' "Best Books of 2017." Her work has appeared in The New York Times "Modern Love" column, Harper's Bazaar, Literary Hub, Narrative Magazine, the Washington Post, and many other sites, journals, and anthologies.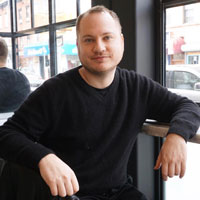 Dan Kraines is a PhD candidate in queer studies and representations of loss. Time to write has been afforded to him by fellowships from New York University's Center for Experimental Humanities, Boston University's Program in Creative Writing, the University of Rochester, and the Betsy Writers Room in Miami. He teaches creative writing and film at the Fashion Institute of Technology.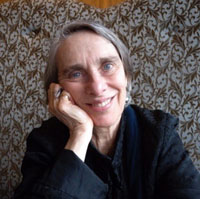 Books by Joan Larkin, Fresco, include Blue Hanuman and My Body: New and Selected Poems, both from Hanging Loose Press. Her honors include the Shelley Memorial Award and the Academy of American Poets Fellowship. She lives in Tucson, Arizona. Author photo by John Masterson.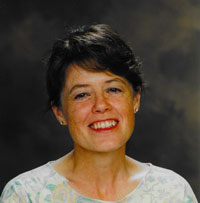 Before moving to Washington, D.C., Raima Larter, Amanda is Moving…, was a college professor in Indiana who secretly wrote fiction and tucked it away in drawers. Her work has appeared in Gargoyle, Chantwood Magazine, Mulberry Fork Review, Linden Avenue, and others. Her first novel, "Fearless," will be published by New Meridian Arts Press in early 2019. Her second novel, Belle O' the Waters, will be published by Mascot Books, also in 2019. Read more about Raima and her work at her website raimalarter.com.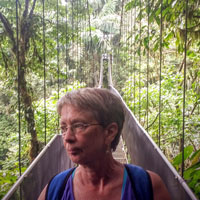 Mercedes Lawry,  Sock Drawer and Dog Sense , has published short fiction in several journals, including Gravel, Cleaver, Garbanzo, and Blotterature and was a semi-finalist in The Best Small Fictions 2016. She's published poetry in journals such as Poetry, Nimrod, & Prairie Schooner and has been nominated for a Pushcart Prize four times. She has a book forthcoming from Twelve Winters Press. Additionally, she's published stories and poems for children. She lives in Seattle.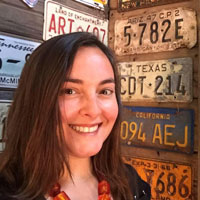 Erica Plouffe Lazure, Because I Love Her,  is the author of a flash fiction chapbook, Heard Around Town, and a fiction chapbook, Dry Dock. Her fiction has appeared or is forthcoming in McSweeney's Quarterly Concern, the Greensboro Review, Meridian, American Short Fiction, The Journal of Micro Literature, The Southeast Review, Fiction Southeast, Flash: the International Short-Short Story Magazine (UK), Vestal Review, National Flash Fiction Day Anthology (UK), Litro (UK), Meniscus (Australia), and elsewhere. She lives and teaches in Exeter, NH and can be found online at ericaplouffelazure.com/.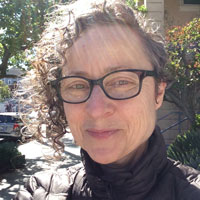 Sue Mell, All The Chinese Food in the World, is a graduate of the MFA Program for Writers at Warren Wilson College. Her work has appeared or is forthcoming in Narrative Magazine, The Journal of Compressed Creative Arts, and Newtown Literary. A collection of her flash fiction was recently selected as a semifinalist in the Black Lawrence Press chapbook competition.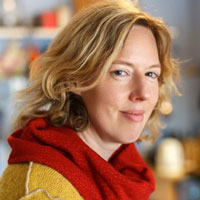 Short fiction by Stefani Nellen,  Just You Wait, has been published in AGNI, Glimmer Train, Third Coast, the Bellevue Literary Review, Web Conjunctions, Cosmos, and Apex Magazine, among others, and anthologized in Dzanc Books' Best of the Web and Flash Fiction International (W.W. Norton, 2015). Her stories have won the Glimmer Train Fiction Open and the Montana Prize in Fiction (judged by Alexandra Kleeman) and been runner-up for the Wabash Prize in Fiction (judged by Adam Johnson) and a finalist in the Iowa Review Awards. Originally from Germany, Nellen now lives in the Netherlands with her family.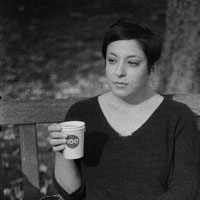 Rae Pagliarulo, Me and Mrs. Bee, is the Writing Life column editor for Hippocampus Magazine and works as Development Director for a Philadelphia arts nonprofit. Her essays, poems, and articles have appeared in Full Grown People, bedfellows, Hippocampus, The Manifest-Station, r.kv.r.y. quarterly, the Brevity Blog, and others. Her work is anthologized in The Best of Philadelphia Stories: 10th Anniversary Edition. She is the 2014 recipient of the Sandy Crimmins National Poetry Prize, a 2015 Pushcart Prize nominee, and a graduate of Rosemont College's MFA program. Author photo by Dave Garrett Sarrafian.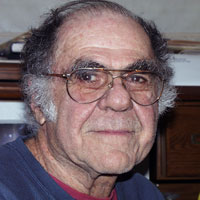 Simon Perchik, [You no longer bathe] and [These stones too steep], is an attorney whose poems have appeared in Partisan Review, Forge, Poetry, Osiris, The New Yorker and elsewhere. His most recent collection is The Osiris Poems published by box of chalk, 2017. For more information, including free e-books, his essay titled "Magic, Illusion and Other Realities" please visit his website at www.simonperchik.com. His poems appear in issues 14, 18, and 22 of Cleaver.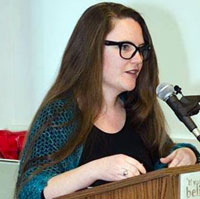 Phoebe Reeves, Chapter One: Methods of the Innocent, earned her MFA at Sarah Lawrence College, and teaches English at the University of Cincinnati's Clermont College in rural southern Ohio. Her poems have appeared in The Gettysburg Review, Hayden's Ferry Review, Forklift OH, Phoebe, and Best New Poets 2018.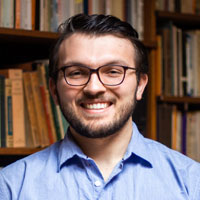 Joshua Rysanek, The Waiting Room, learns and kerns in his hometown of Albuquerque, NM, at the University of New Mexico, as a writer, psychology student, and the editor in chief of Conceptions Southwest. Find more of his work with text and image here. Author photo by Julie Mowrey.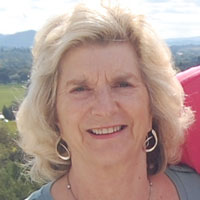 After a career in social work, Carroll Sandel, Statement of Account, took her first class at Boston's Grub Street Writing Center in 2010 and felt as though she had leapt off a cliff. That exhilarating, terrifying feeling re-emerges each time she sits at the computer to write again. Her work has appeared in Hippocampus, Pangyrus, r.kv.r.y., The Drum and Grub Daily. She was a 2014 and a 2017 finalist for the nonfiction prize in New Letters. Currently she is working on a memoir of linked essays exploring her untrustworthy memories.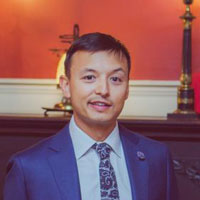 Will Schick, What Will Grow You Up Real Fast, He Said, is a Marine Corps veteran and current MFA student at American University in Washington, D.C. His work appears in a variety of military publications including the Marine Corps Gazette, the US Naval Institute's Proceedings Magazine, and Duffel Blog. In his off-time, Will serves as a volunteer writing group leader for the homeless.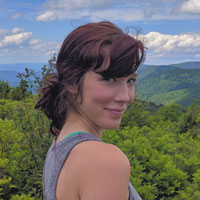 Sydney Smith, The Housekeeper, is a newbie writer from the South. She's published poetry in Collage, the creative arts journal at Middle Tennessee State University, where she recently graduated with a dual B.S. in Physics and Philosophy. She's also soon to have a biophysics paper published in Cellulose. She took a roundabout path to writing—by sharing science through short stories. Growing up with the woods in her backyard, she developed a deep love for nature. The beauty in nature is what drew her to science and informs her creativity.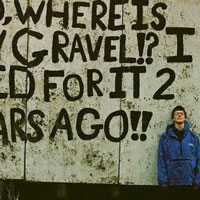 Will Stanier,  The Garden and Poem (in Traffic), lives in Tucson where he is an MFA candidate in poetry at the University of Arizona. He is the author of the chapbook "Fakie" (Invalid Press). His poems have appeared or are forthcoming in tenderness, lit; Yes Poetry; TL;DR; and Partial Zine. He edits and designs at i.e. press.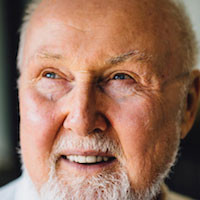 Internationally acclaimed artist and pioneer in the studio glass movement, Paul J. Stankard, Seeing Leaves of Glass, is considered a living master who translates nature in glass. His work is represented in over 80 museums around the world. Stankard is the recipient of numerous awards and honorary doctorate degrees. He most recently received the Masters of the Medium award from Smithsonian's The James Renwick Alliance and the Lifetime Achievement award from the Glass Art Society. He is an Artist-in-Resident and Honorary Professor at Salem Community College. Stankard authored three books; an autobiography in 2007 titled No Green Berries or Leaves, an educational resource in 2014 titled Spark the Creative Flame and most recently, Studio Craft as Career: A Guide to Achieving Excellence in Art-making. Visit Paul and his works at paulstankard.com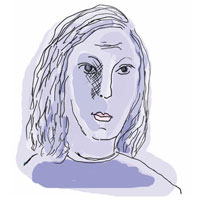 Emily Steinberg, A National Emergency, is a painter and graphic novelist and has shown her work in the United States and Europe. Most recently, she has been named Humanities Scholar in Residence at Drexel College of Medicine where she will teach medical students how to draw their own stories in words and images. Her visual narratives No Collusion! (2018), Paused (2018), Berlin Story: Time, Memory, Place (2017), A Mid Summer Soirée (2015), Broken Eggs (2014), and The Modernist Cabin (2013) have been published in Cleaver Magazine. Her graphic novel memoir, Graphic Therapy, was published serially in Smith Magazine, and her short comic, Blogging Towards Oblivion, was included in The Moment (Harper/Collins). She earned her M.F.A. and B.F.A. from the University of Pennsylvania and is currently a lecturer in Fine Art at Penn State Abington. You can see more of her work at emilysteinberg.com.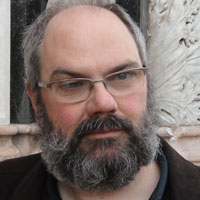 Roy White, The Damage is the Truth, is a blind person who lives in Saint Paul, Minnesota with a lovely human and an affable lab mix. His work has appeared or is forthcoming in Poetry, BOAAT Journal, Kenyon Review, Copper Nickel, and elsewhere, and he reads poetry for the Adroit Journal. Roy can be found on Twitter at @surrealroy.