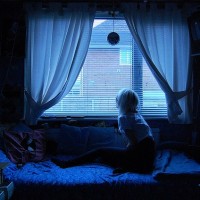 Ann de Forest ("Closing the Curtains") Ann's short stories have been published in The Journal, Hotel Amerika, Timber Creek Review, and PIF as well as performed onstage at InterAct Theatre's "Writing Aloud" series. As a journalist and design critic, she has contributed to the New York Times, the Philadelphia Inquirer, as well as the late lamented ID, Navigator, and Attaché magazines. She is currently writing a time travel trilogy for middle grade readers, teaching creative writing to kids ages 8-13 and adults over 70, and exploring her fascination with waning technologies in her blog.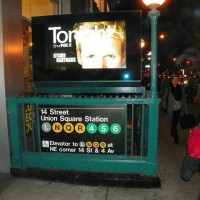 Jim Eigo ("Underground") is a writer living in New York City. His fiction has appeared in Likely Stories and Best American Gay Fiction #3, and periodicals such as The Chicago Reviewand Cream City Review. You can read his recent flash fiction in The Legendary #26, riverbabble 19, Word Gumbo 2,Polluto 8, SPLIT Quarterly 5 and Wordland 1. His first published art work appears in a limited edition book from Intima Press, The Poetics of Space. His work as an AIDS activist is profiled in the documentary, How to Survive a Plague, which just received an Oscar nomination.
Michelle Fost ("Why Not Throw Kisses") is a writer living in Toronto. Her fiction has appeared in The Painted Bride Quarterly and her book reviews have appeared in The New York Times Book Review, The Philadelphia Inquirer, and The Boston Phoenix Literary Section. She works as a writing instructor at the Victoria College Writing Centre at the University of Toronto. The grandchild of German Jews who escaped Germany in 1934, she is working on a novel that explores what it means to be at once firmly rooted in and separated from a place and a past.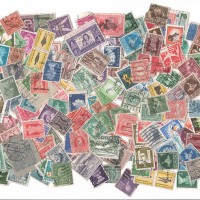 Lise Funderburg ("The Dilettante's Devotional") Lise's latest book, Pig Candy: Taking My Father South, Taking My Father Home, is a contemplation of life, death, and barbecue, and it was chosen by Drexel University for its 2012 Freshman Writing Program Summer Read. Lise's work has been published in The New York Times, TIME, The Philadelphia Inquirer, The Nation, MORE, Chattahoochee Review, Oprah Magazine, and Prevention. She teaches creative nonfiction at the University of Pennsylvania, Rutgers, and the Paris American Academy.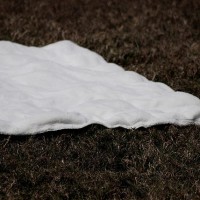 After studying English at Bucknell University, Angel Hogan ("Tiny Magics") traveled cross country with a Chow-Pit puppy in a diaper, and spent time at her mom's home in the Yucatan. She is a storytelling champ with First Person Arts, a teaching artist with Artwell, and the co-founder/co-host of the Work Steady Story Salon. She has been featured on WRTI's Creatively Speaking, WXPN's Live at Kelly Writers House, and has performed as part of the Black Women's Arts Festival, Painted Bride Quarterly, Literary Death Match and the Philadelphia Fringe Festival. Her publications include Anthology Philly, Apiary, Forgotten Philadelphia, Quay Journal and SenSexuala: A Most Unique Anthology(forthcoming). See more at: www.angelhogan.com.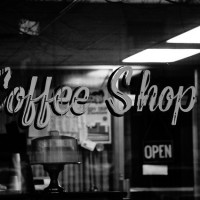 Kathryn Kulpa ("Locavore") was born in Providence, Rhode Island, like H. P. Lovecraft. She is a fiction writer, writing teacher, and editor of Newport Review. Her short story collection Pleasant Drugs received the Mid-List Press First Series Award for short fiction, and her stories have appeared in Thumbnail, Monkeybicycle, Northville Review, Metazen, Florida Review and other journals.
Charles Rafferty ("A Sighting") has received grants from the National Endowment for the Arts and from the Connecticut Commission on Culture & Tourism. A poetry collection,The Unleashable Dog, is forthcoming from Steel Toe Books. A collection of short stories, Saturday Night at Magellan's, is forthcoming from Fomite Press. Currently, he directs the MFA program at Albertus Magnus College.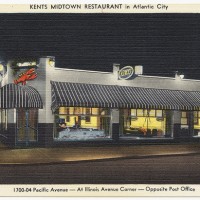 Maxime McKenna ("Gary's Sister") Maxime's fiction has appeared in Philadelphia Stories, Apiary, Cartographer: a Literary Review, and First Stop Fiction. He has contributed essays to Full Stop and The Millions, among others, and lives in Philadelphia, where he works at the Kelly Writers House.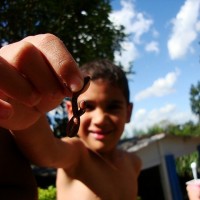 Rachel R. Taube ("Worm Dirt") is a graduate of the University of Pennsylvania and former Editor-in-Chief of the Penn Review literary magazine. She currently works in Acquisitions at Penn Press, studies English at UPenn's Master of Liberal Arts Program, and is a teaching assistant for a Penn creative writing class.
.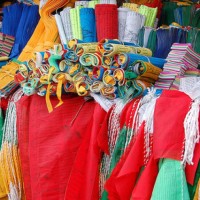 Kevin Tosca ("The 104″, "Tibet", and "Like That") Kevin's stories have been recently published inMidwestern Gothic, The Legendary, The Linnet's Wings, The Subterranean Quarterly, Thrice Fiction and elsewhere. He lives in France. Read more atwww.kevintosca.com.
.
.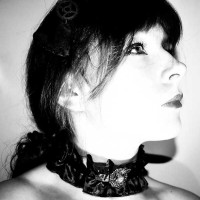 Eleanor Leonne Bennett (Photography) is a 16-year-old,  international award-winning artist. Her photography has been exhibited globally in London, Paris, Indonesia, Los Angeles, Florida, Washington, Scotland, Wales, Ireland, Canada, Spain, Germany, Japan, Australia, and many other locations. She has been selected for theCIWEM Environmental Photographer of the year Exhibition. She was also the only person from the UK to have her work displayed in the National Geographic and Airbus run See The Bigger Picture global exhibition tour with the United Nations International Year Of Biodiversity 2010.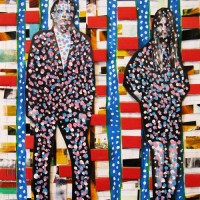 Ira Joel Haber (Works on Paper) was born and lives in Brooklyn New York. He is a sculptor, painter, book dealer, photographer, and teacher. His work has been seen in numerous group shows both in USA and Europe and he has had nine-one man shows including several retrospectives of his sculpture. His work is in the collections of The Whitney Museum of American Art, New York University, The Guggenheim Museum, The Hirshhorn Museum, and the Albright-Knox Art Gallery, and his paintings, drawings, and collages have been published in many online and print magazines. He has received three National Endowment for the Arts Fellowships, two Pollock-Krasner grants, the Adolph Gottlieb Foundation grant and, in 2010, he received a grant from Artists' Fellowship Inc. Currently he teaches art at the United Federation of Teachers Retiree Program in Brooklyn.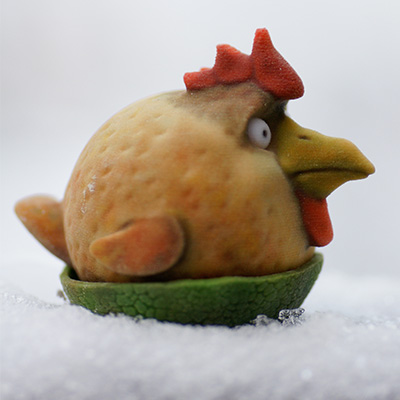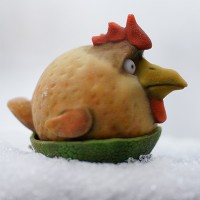 William Sulit ("Chicken Dance"), a photographer and an award-winning illustrator, received his master's degree in architecture from Yale University. Today he is the design partner in the boutique marketing communications firm, Fusion Communications. His photography and illustrations have appeared in Ghosts in the Garden (authored by Beth Kephart) and Zenobia: The Curious Book of Business (authored by Beth Kephart and Matthew Emmens) and will be featured in the forthcoming Dr. Radway's Sarsaparilla Resolvent, a novel of 1871 Philadelphia written by Beth Kephart (Temple University Press/New City Community Press). (With Beth Kephart)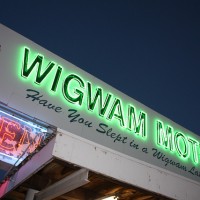 Darlene Campos ("And We Slept in a Wigwam") is an undergraduate at the University of Houston's Creative Writing Program. Her work has been selected for publication by A Celebration of Young Poets, The Four-Cornered Universe, The Collegiate Scholar, The Aletheia, Linguistic Erosion, Prism Review, Houston & Nomadic Voices, The Writing Disorder, and Red Fez. She has been invited to hold readings of her short fiction by Avant Garden and Bacchus, both located in Houston's midtown district. She currently works as a writer for The Daily Cougar newspaper and Kesta Happening DC magazine and is a fiction judge for Yeah Write Review.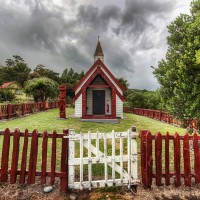 Michelle E. Crouch ("Free Coffee For Atheists"), a co-founder of APIARY Magazine, has been published in Indiana Review,Treehouse Magazine, and The Rumpus. She currently lives in Wilmington, NC. Her website is mcrouch.com.
.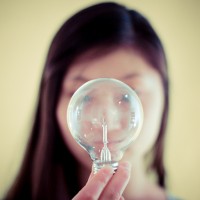 Austin Eichelberger ("On Lux") is a native Virginian who completed his MA in Fiction in May 2009. His creative work has been presented at several conferences, and has been published in numerous print and online journals and anthologies, most notably in Eclectic Flash, Diverse Voices Quarterly, and theUniversity of Chester's Flash Fiction Magazine. Since graduating, he has taught various English and writing classes at several universities, served as a co-curatorial assistant on the art-book show "Somewhere Far From Habit," and is co-founding editor of the new online literary and art journal SPACES. He currently lives in New Mexico.
Rebecca Entel ("Perfect Companion") is a graduate of the University of Pennsylvania and University of Wisconsin–Madison. She is Assistant Professor of English and Creative Writing at Cornell College. Her stories have appeared in Madison Review, Leaf Garden, Joyland Magazine, Eunoia Review, Medulla Review, Unsaid Magazine, Connotation Press, and The Examined Life Journal. She lives in Iowa City.
Katherine Higgs-Coulthard ("The Lifeboat Theory")is a freelance writer and novelist whose work has appeared in WOW: Women on Writing Ezine and Jack and Jill. As founder and director of Michiana Writers' Center she leads workshops for writers of all ages, Katherine is a member of the National Writing Project and provides school visits and teacher inservices. Visit her website at www.writewithkathy.com.
Keith Rebec ("Going Ringside") resides in the Upper Peninsula of Michigan. He's a graduate student, working on an MA in Writing, at Northern Michigan University. His work has appeared in Monkeybicycle, apt, Underground Voices, and Split Lip Magazine, among others. He co-edits a literary magazine called Pithead Chapel and you can learn more about him atwww.keithrebec.com.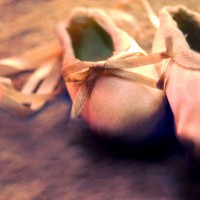 Renée K. Nicholson ("Out of the Blue") lives in Morgantown, WV, splitting her artistic pursuits between writing and dance. She is an American Ballet Theatre certified teacher and earned her MFA in Creative Writing at West Virginia University. Her writing has appeared in Poets & Writers, The Superstition Review, The Gettysburg Review, and elsewhere. Renée was the 2011 Emerging Writer-in-Residence at Penn State-Altoona. Her website is www.reneenicholson.com.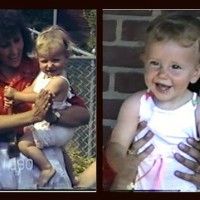 Kristen Martin ("Between the Frames") is currently living in Italy, where she is a Fulbright Research Fellow studying food culture and the Italian discourse surrounding gastronomy. In the fall of 2013, she will begin an MFA in Nonfiction Writing at Columbia University. She holds a BA from the University of Pennsylvania and is originally from Long Island. Her writing has appeared or is forthcoming in VICE magazine, Philadelphia magazine, Obit-mag.com, the Pennsylvania Gazette, and Filament.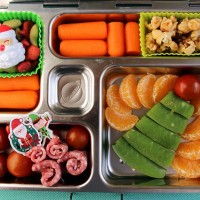 Sarah Werthan Buttenwieser ("The Oldest Mom in the Room") is a freelance writer whose work has appeared in numerous publications, including the New York Times, Brain Child Magazine, and Salon. She keeps a personal blog, Standing in the Shadows, at the site of the news publication the Valley Advocate, and a tumblr, Refractions. She is a sometimes contributor to Momfilter. Follow her on twitter– @standshadows.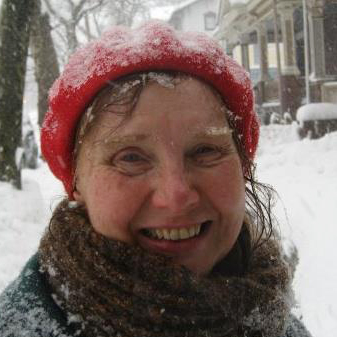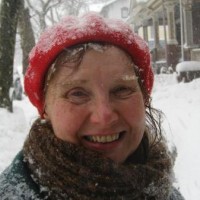 Deborah Burnham ("Albino") has lived in the Powelton area of Philadelphia forever. She walks to work in the English department at Penn where she teaches creative writing and literature, and advises students. She writes long repetitive sequences of poems, then slices and dices.
.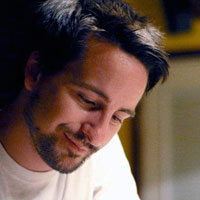 Lawrence Eby (from "Flight of August") writes from Southern California and is currently an MFA student at CSUSB. His work has appeared or is forthcoming in the Black Tongue Review, Poetry Quarterly, Apercus Quarterly, Superstition Review, and others. In 2012, he was named a finalist for the Poets & Writers California Writers Exchange award. He is a founding member of PoetrIE, an Inland Empire based literary community and Editor-in-Chief of Orange Monkey Publishing, a small poetry press. He also volunteers time on the Inlandia Institute's Board of Publications, where he is acting chair.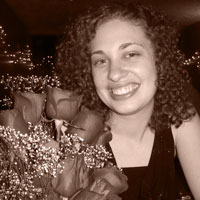 Rachel B. Glaser ("In Heaven") is the author of the poetry collection Moods (Factory Hollow Press, 2013) and the story collection Pee On Water (Publishing Genius Press, 2010). She paints basketball players and lives in Northampton, MA.
.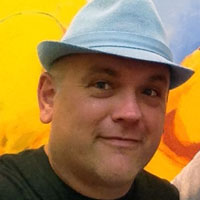 Kelly McQuain ("Jam") Kelly's writing has appeared in The Pinch, Bloom, Mead, Painted Bride Quarterly, Icarus, The Harrington Gay Men's Fiction Quarterly and Kansas Quarterly/Arkansas Review, as well as such anthologies as Best American Erotica, Men on Men and Skin & Ink. He has twice held fellowships from the Pennsylvania Council on the Arts and was twice named a finalist for a Pew Fellowship. A native of West Virginia, he now works as a writing professor in Philadelphia. His book reviews and essays on city life appear in The Philadelphia Inquirer. Learn more at www.KellyMcQuain.wordpress.com.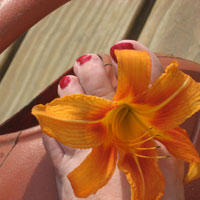 Marybeth Rua-Larsen ("Heat") lives on the south coast of Massachusetts, half-way between Boston and Cape Cod (but closest to Providence, RI), and teaches composition at Bristol Community College. Her poems, essays, flash fiction and reviews have appeared or are forthcoming inThe Raintown Review, Angle, Crannog, The Poetry Bus, Free Inquiry and The Nervous Breakdown.  She is a book reviewer for NYQ Reviews and won in the Poetry category for the 2011 Over the Edge New Writer of the Year Competition in Galway, Ireland.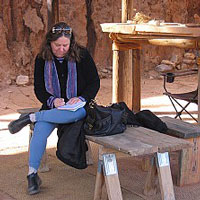 Miriam Sagan ("Gone") is the author of twenty-five books, including the poetry collections Map of the Lost(University of New Mexico Press) and Seven Places in American (Sherman Asher, 2012). She founded and directs the creative writing program at Santa Fe Community College. In 2010, she won the Santa Fe Mayor's award for Excellence in the Arts.
.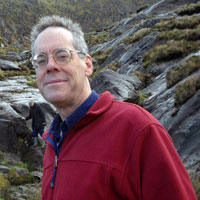 John Timpane ("In a Dry Month") is the Media Editor/Writer of the Philadelphia Inquirer. His work has appeared in Sequoia, Vocabula Review, Apiary Mixtape, ONandOnScreen, Painted Bride Quarterly, Per Contra, Wild River Review, and elsewhere. Books include (with Nancy H. Packer) Writing Worth Reading (NY: St. Martin, 1994);It Could Be Verse (Berkeley: Ten Speed, 1995); (with Maureen Watts and the Poetry Center of San Francisco State University) Poetry for Dummies (NY: Hungry Minds, 2000); and (with Roland Reisley) Usonia, N.Y.: Building a Community with Frank Lloyd Wright (NY: Princeton Architectural Press, 2000); and a poetry book, Burning Bush(Ontario, Canada: Judith Fitzgerald/ Cranberry Tree, 2010).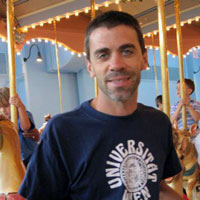 Kevin Varrone ("Birthplace of a Nation") Kevin's most recent publication is Eephus (Little Red Leaves Textile Series, 2012). His current project, box score: an autobiography, is forthcoming as a set of literary baseball cards from Little Red Leaves Textile Series (2013) and as an iPhone/iPad app (2013). His previous publications include Passyunk Lost (Ugly Duckling Presse, 2010), id est (Instance Press, 2007), and the chapbooks g-point Almanac: 6.21-9.21 (ixnay press, 2000) and the philadelphia improvements (Ugly Duckling Presse, 2010). He lives outside Philadelphia.