ELEANOR LEONNE BENNETT, Photographs
Eleanor Leonne Bennett


PHOTOGRAPHS
This series of images were all taken at the Michael Allcroft Antiques shop in Disley, Cheshire. I was born on the Cheshire-Derbyshire border and have lived there all my life. I love to take photographs in museums and in cities, but as I am not often able to travel alone long distances, I have to look for subjects a lot closer to home.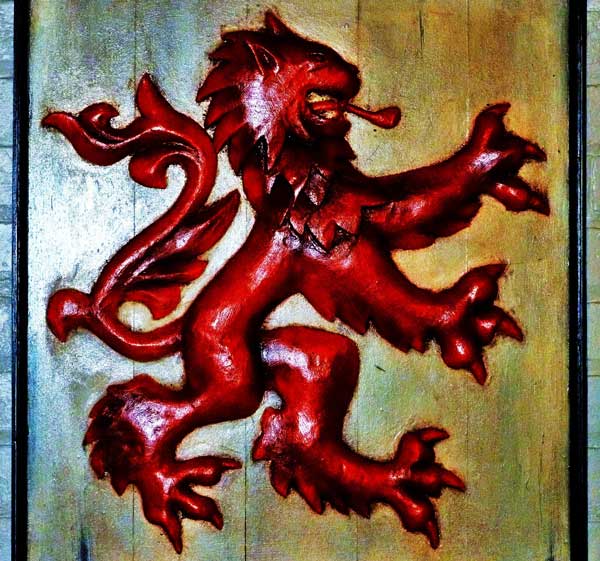 The red lion sign is a favourite of mine and makes me think of all the old pubs and of the social life they used to generate in local towns and villages near to me. Only across from the road from Michael Allcroft's, lies an abandoned pub which will now probably face its future as living accommodation as apposed to a busy hive in the community. Here is a photo of the sign in the Michael Allcroft catalogue.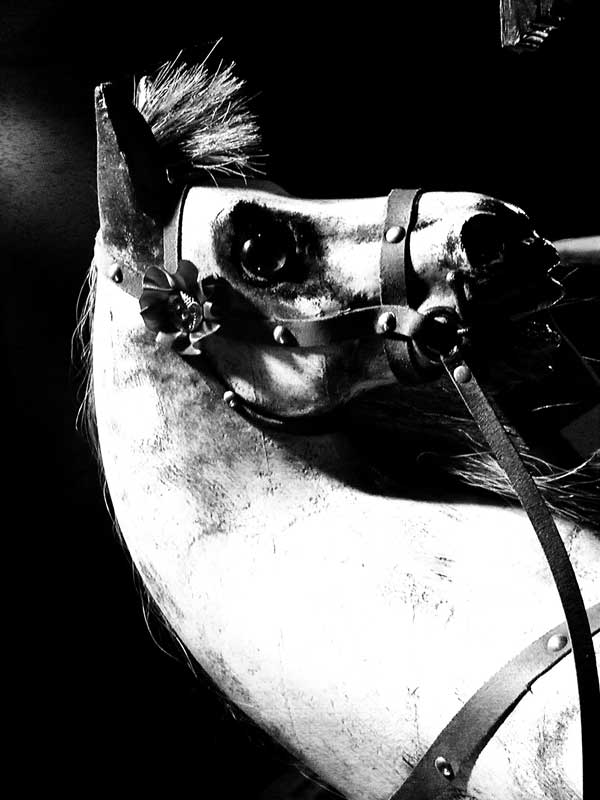 And here is a photo of the rocking horse in the catalogue. Contrast with my version of the rocking horse.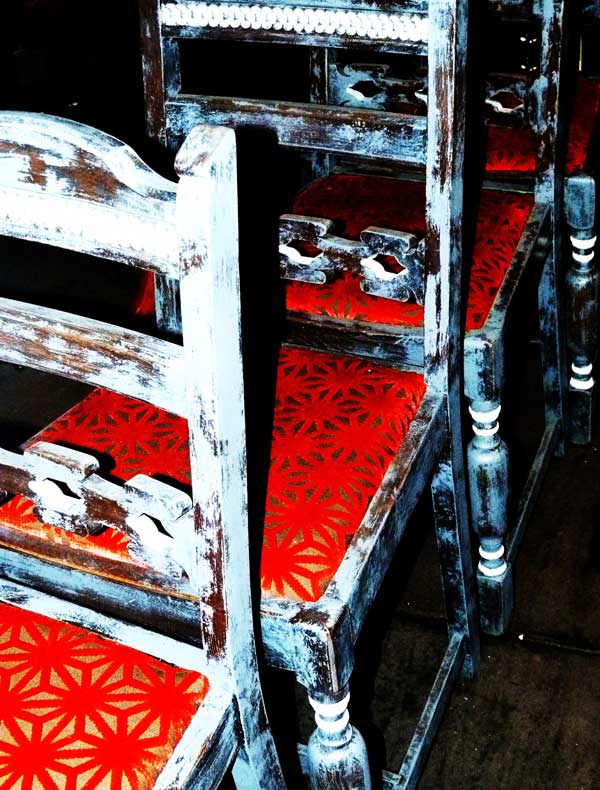 The luminous chairs are a wonderful vibrant contrast. The blue tinge and the vicious red match together well. The white running over the red and the almost flour like covering to the blue makes me want something this vibrant in my home if I were to furnish my surroundings.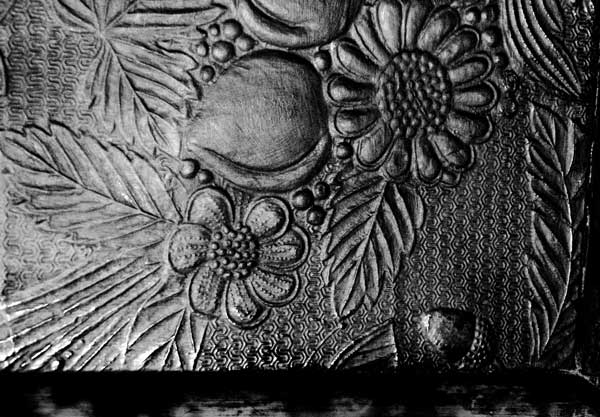 The floral patterns on the furniture close up in black and white are to my memory part of a big screen. I enjoy textures heavily as can be seen in my work and they are very important to create depth.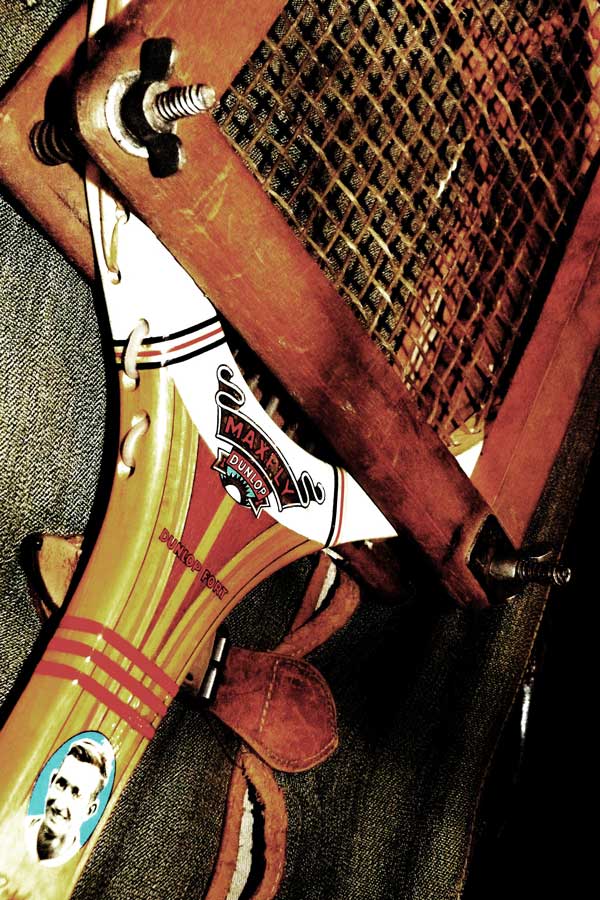 I love the kitsch of the old tennis racket with the photograph on it , the warm hues I feel compliment the smile of the vintage black and white portrait.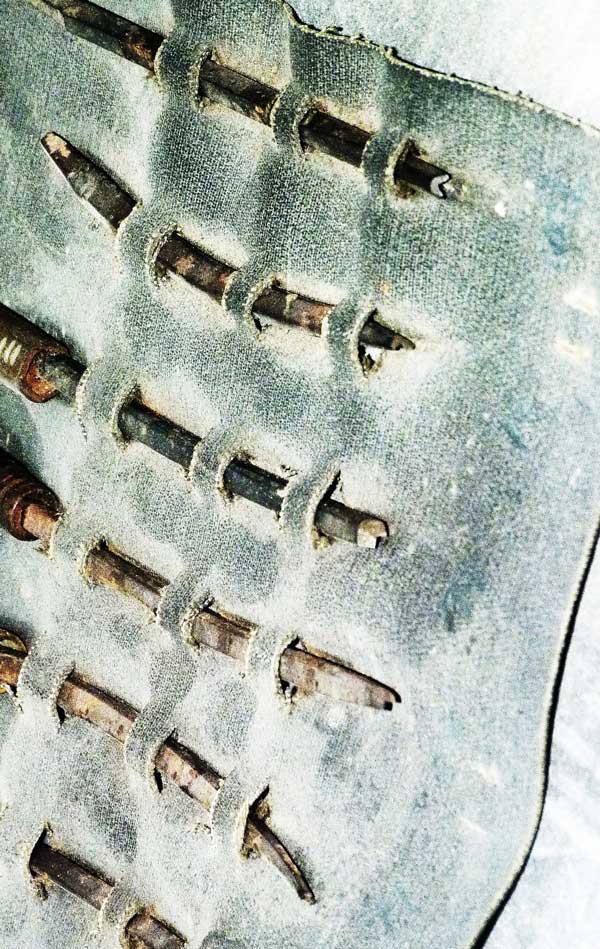 Antique, boutique, and thrift shops have proven invaluable for my catalogue of work. I have created many, many images from objects in my own neighbourhood, whether they be at the bottom of the road five minutes away or already in my garden. My three most-exhibited images were all taken within half a minute's walk of each other at my home:
"Bug Eyes"
All images ©2013 by Eleanor Leonne Bennett.
---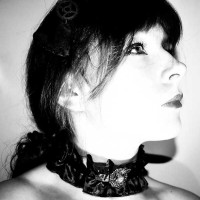 Eleanor Leonne Bennett is a 16-year-old,  international award-winning artist. Her photography has been exhibited globally in London, Paris, Indonesia, Los Angeles, Florida, Washington, Scotland, Wales, Ireland, Canada, Spain, Germany, Japan, Australia, and many other locations. She has been selected for theCIWEM Environmental Photographer of the year Exhibition. She was also the only person from the UK to have her work displayed in the National Geographic and Airbus run See The Bigger Picture global exhibition tour with the United Nations International Year Of Biodiversity 2010.
Read more from Cleaver Magazine's Issue #1.