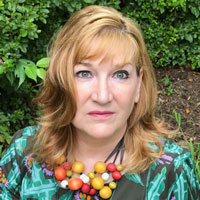 Tina Barr, Amor Fati, is the author of numerous books, including Green Target, Kaleidoscope (Iris Press,) and The Gathering Eye (Tupelo Press Editor's Prize) and three chapbooks, all winners of chapbook contests. She is the winner of the Barrow Street Press Book Prize, as well as the Brockman-Campbell Award for the best book of poems published in NC in 2018. Her fellowships include the National Endowment for the Arts, Tennessee Arts Commission, Pennsylvania Council on the Arts, and MacDowell Colony. She teaches in the Great Smokies CW Program at UNCA.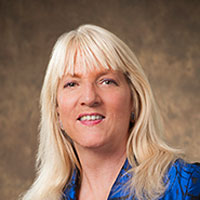 Julie Benesh, How to (Try to) Be Cute, lives in Chicago with two cats and a lot of books. Her creative writing has appeared in Tin House, Florida Review, Crab Orchard Review, and other magazines and has been anthologized in Bestial Noise: A Tin House Fiction Reader. She has earned an MFA in Fiction from Warren Wilson College, an Illinois Arts Council Grant, and a Pushcart nomination. She is completing her first short story collection and is working on a book length micro-memoir manuscript. She teaches writing workshops at the Newberry Library and has a day job as a professor and management consultant.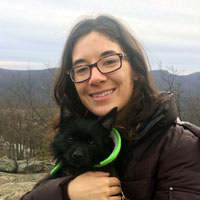 † Natalie Gerich Brabson, Expecting Him, is a recent graduate of Sarah Lawrence College's MFA program, and holds a BA in Hispanic Studies from Vassar College. Her fiction has been published in New World Writing and Eunoia Review. In 2017, she received the Go On Girl Book Club Unpublished Writer Award. She lives in Philadelphia, and is at work on her first novel.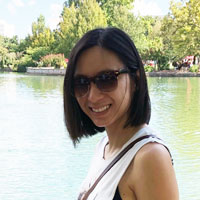 † Vivien Cao, The Passengers, is originally from Los Angeles. She previously worked in film and television, and has taught writing at several CUNY campuses. Her writing has also been published in SmokeLong Quarterly.
.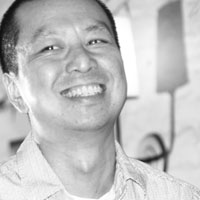 Leland Cheuk, 4:44, is the author of three books of fiction, including the novels The Misadventures of Sulliver Pong and most recently, No Good Very Bad Asian, forthcoming from C&R Press in October 2019. His work has appeared in Salon, Catapult, Joyland Magazine, and Literary Hub, among others. He has been awarded fellowships at The MacDowell Colony, Hawthornden Castle, Djerassi, and elsewhere. He runs the indie press 7.13 Books and lives in Brooklyn.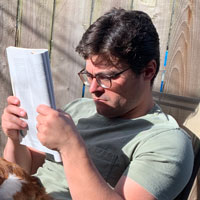 Thomas Cook, Aquifer, is the author of the forthcoming poetry collection Light Through a Pane of Glass (Big Table, 2020). Since 2009, he has been an editor and publisher of Tammy and Tammy Chapbooks. A recent series of poems appeared online in the Quarterly West special feature Salvage/Selvage.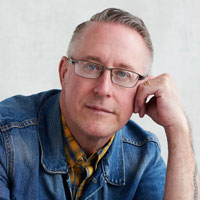 William J. Doan, Dear Family and Friends, is a past president of the Association for Theatre in Higher Education and a Fellow in the College of Fellows of the American Theatre. In addition to articles in scholarly journals, Doan has co-authored three books and several plays. He has created solo performance projects at a variety of venues across the U.S. and abroad. His current work includes a new performance piece, Frozen In The Toilet Paper Aisle of Life, part of a larger project titled The Anxiety Project. Work from this project includes multiple short graphic narratives published in the Annals of Internal Medicine/Graphic Medicine. He is a Professor of Theatre in the College of Arts and Architecture and Artist-in-Residence for the College of Nursing at The Pennsylvania State University. Doan will serve as the Penn State Laureate for 2019-2020.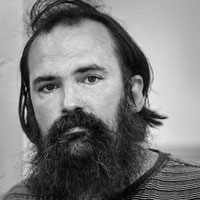 Poul Lynggaard Damgaard, Dear city, is a Danish poet living in Aarhus, Denmark. Since 2012 he has been connected to the Aarhus Centre for Literature and the Hald Hovedgaard, the Danish Centre for Writers and Translators. His work appears in many Scandinavian anthologies and Danish poetry collections. He has participated in several International Poetry Festivals in Europe, and his poetry has been translated into many different languages.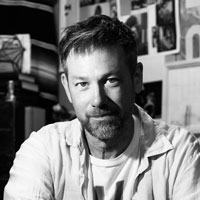 † Jason Emde, Postcard from a Japanese Boxing Gym, is a teacher, writer, amateur boxer, Prince enthusiast, and graduate student in the MFA Creative Writing program at the University of British Columbia. He's also the author of My Hand's Tired and My Heart Aches (Kalamalka Press, 2005) and the co-author of the parodic action novel The Crunch Gang Meet the Deadly Zombie Ninjas of Japan (Amazon e-book). His work has appeared in Ariel, The Malahat Review, Anastamos, Miracle Monocle, Prometheus Dreaming, and Short Writings from Bulawayo III. He lives in Japan.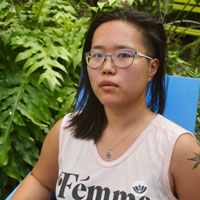 Dana Fang, Last Summer in SummerLand, is a queer, nonbinary, Asian-American poet living in the Midwest. They are a graduate of the Iowa Writers Workshop. Their work has been published in phoebe, Black Warrior Review, Gigantic Sequins, and is forthcoming in Sonora Review.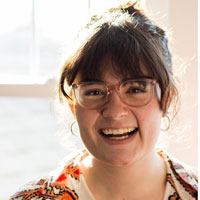 † Kathryn Fitzpatrick, After Miss Columbia, has published essays in Out Magazine, Gravel, Crack the Spine, and elsewhere. Her work has been called "brutally honest and not school appropriate" by her high school principal.
.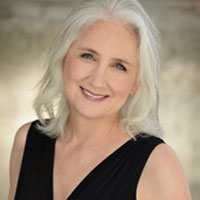 Debra Fox, Ricochet, has published stories and poems in bioStories, Embodied Effigies, Hyperlexia Journal, Blue Lyra Review, Heron's Nest, Haiku Canada Review, Modern Haiku, and Frogpond. She is an attorney and the founder of Story Tributes, an enterprise that preserves the stories of people's lives. She lives on the outskirts of Philadelphia with her family.
.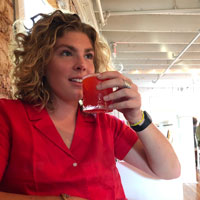 † Sophia Friis, Biscuit Poem, is from South Carolina and is a current undergraduate at Furman University for a degree in Sustainability Science. Her work appears in the Barely South Review and the Yellow Chair Review. She keeps bees.
.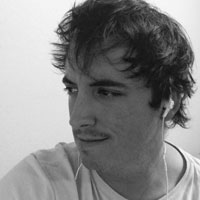 Andrew Hamilton, How to Serve a Yellow Knife Lunar Side up and Wanted: The Ego, graduated with his MFA from Saint Mary's College of California. He received awards for creative writing at the University of Tennessee. His work has appeared in The Saturday Evening Post, The Main Street Rag, San Antonio Review, Blue Fifth Review, The Rush, BlazeVOX, Glassworks, Crack the Spine, and Yes Poetry with new work forthcoming in Flash Fiction Magazine, Dream Pop, I-70 Review, Dead Mule Surfaces.cx, and Abstract Magazine TV. For more information, please feel free to visit his website: andrewhamiltonwrites.com.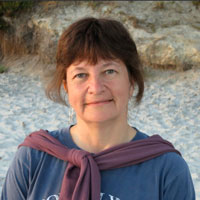 Alison Hicks, How It Is, is the author of poetry collections You Who Took the Boat Out and Kiss, a chapbook, Falling Dreams, a novella, Love: A Story of Images, and a co-editor of an anthology, Prompted. Her work has appeared in Eclipse, Gargoyle, Permafrost, and Poet Lore, and has been nominated for a Pushcart Prize by Green Hills Literary Lantern. Her awards include the Philadelphia City Paper Poetry Prize and two PA Council of the Arts Fellowships. She is the founder of Greater Philadelphia Wordshop Studio, which offers community-based writing workshops.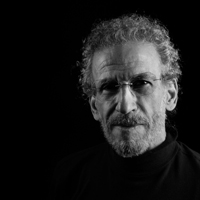 Richard Kagan, Still and Yet, is native of Philadelphia and a former furniture maker. He has been teaching, traveling, and photographing for over thirty years. When he is not in his darkroom hand crafting the fine nuances of black and white prints, or on the computer making color ones, he enjoys reading (Ocean Vuong, On Earth We're Briefly Gorgeous), meditating (on the mysteries of importing his AOL contacts into Gmail), and his cat (Takuhatsu). "I take relatively few photographs, compared to some photographers, but I spend a lot of time making work prints and thinking about each image on the contact sheet. I look for trends, I look for what's happening that is consistently running through the contacts as well as for new directions. And from that I discover something about how I see." Visit Richard's website at richardkaganphoto.com for more photos and interviews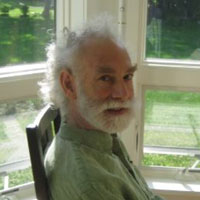 Peter Leight, Psychology of the Unexpected with Friends, lives in Amherst, Massachusetts. He has previously published poems in the Paris Review, AGNI, Antioch Review, Beloit Poetry Journal, FIELD, and other magazines.
.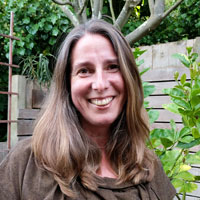 Kim Magowan, Kindness Woman, lives in San Francisco and teaches in the Department of Literatures and Languages at Mills College. Her short story collection Undoing (2018) won the 2017 Moon City Press Fiction Award. Her novel The Light Source is forthcoming from 7.13 Books this July. Her fiction has been published in Atticus Review, Cleaver, The Gettysburg Review, Hobart, New World Writing, Smokelong Quarterly, and many other journals. Her story "Madlib" was selected for Best Small Fictions 2019 (Sonder Press). Her story "Surfaces" was selected for Wigleaf's Top 50 2019. She is the Fiction Editor of Pithead Chapel. More at www.kimmagowan.com.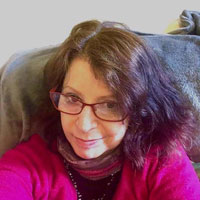 Meg Pokrass, When the Fat Lady Sings, is the author of five flash fiction collections. Her work has been recently anthologized in two Norton Anthology readers, Best Small Fictions, 2018 and 2019, and has appeared in three hundred fifty literary magazines, both online and in print. She currently serves as Flash Challenge Editor at Mslexia Magazine, Festival Curator for Flash Fiction Festival, U. K., Co-Editor of Best Microfiction, 2019, and Founding/Managing Editor of New Flash Fiction Review.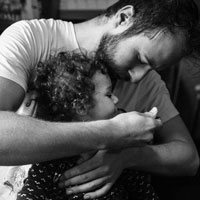 † David Priest, Constance Comes Home, is a journalist and a 2018 International Regional Magazine Association (IRMA) Gold Award recipient for Nature and Environmental Writing. His stories and essays have appeared recently in The American Literary Review, Salon, Arkansas Life, Reservoir, Transect Magazine, and elsewhere. He lives in Louisville, KY with his wife, Lindsey, and two sons, Idris and Atticus. In his spare time, he can be found playing board games with his family.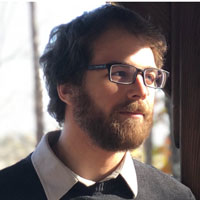 † Benjamin Renne, Sonnet for Alexandria, lives and teaches in the Washington, D. C. area. He reads feverishly in his time off and likes the feeling when a poem or story curls up behind his brain for a few days and just sits there, refusing to budge. He earned his MFA in Creative Writing from George Mason University and his poetry has appeared in Ghost Proposal, SLAB, CatheXis Northwest Press, and more.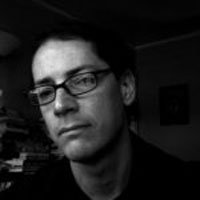 Michael Rerick, Western Spadefoot, lives, teaches, and washes dishes in Portland, OR. Work recently appears or is forthcoming at Clade Song, COAST|noCOAST, Counter Narratives, Graviton, Mannequin Haus, Porridge, and The Wire's Dream. He is also the author of In Ways Impossible to Fold, morefrom, The Kingdom of Blizzards, The Switch Yards, and X-Ray.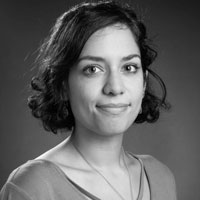 Nicole Rivas, Duncan, teaches writing courses in Savannah, GA, holds an MFA in Creative Writing from the University of Alabama, and is the Flash Editor at Newfound. Her chapbook of flash fiction, A Bright and Pleading Dagger, was the winner of the Rose Metal Press 12th Annual Short Short Chapbook Contest. For a list of publications, visit nicolemrivas.com.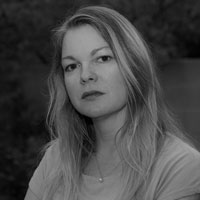 Michelle Ross, Kindness Woman, is the author of There's So Much They Haven't Told You (2017), which won the 2016 Moon City Press Short Fiction Award. Her fiction has recently appeared or is forthcoming in Alaska Quarterly Review, Colorado Review, Pidgeonholes, Electric Literature's Recommended Reading, SmokeLong Quarterly, and other venues. Her story "One or Two?" was selected for Wigleaf's Top 50 2019. She is Fiction Editor of Atticus Review. She lives in Tucson, Arizona. More at michellenross.com.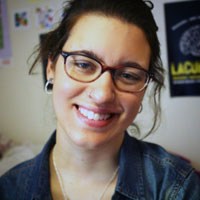 Meggie Royer, Silo, is a writer and photographer from the Midwest who is currently working in the domestic violence field in Minnesota. Her poems have previously appeared in The Harpoon Review, Melancholy Hyperbole, The Minnesota Review, and more. She runs a literary journal, Persephone's Daughters, dedicated to empowering survivors of domestic and sexual violence and child abuse.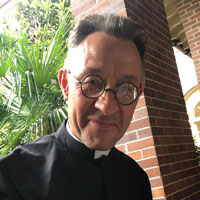 Born in France, Jean-Mark Sens, Besides Yourself, has lived in the American South for over twenty-five years. He is currently in Pre-Theology II, formation for Priesthood at Notre Dame Seminary in New Orleans. His work has been published in the U.S. and Canada, and he has a collection, Appetite, with Red Hen Press. He is also working on a culinary book, Leafy Greens & Sundry Things.
† Taleen A. Shaleh, Tiny Things, has published work in The Bold Italic and Cal Literature and Arts Magazine. She lives in San Francisco, where she runs a research team by day, parents a spirited toddler by night, and writes when she can (you should see the notes app on her phone). You can find her on Twitter at @taleenashaleh.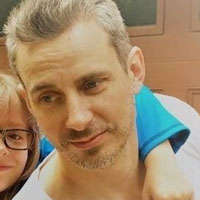 Joshua Shaw, Two Flash Pieces, is a philosophy professor at Penn State Erie who began writing fiction mid-career because it made him glad to be alive. His stories have appeared in Hobart, Booth, Split Lip Magazine, Pithead Chapel, Sundog Lit, and Kenyon Review Online. More information about him can be found here.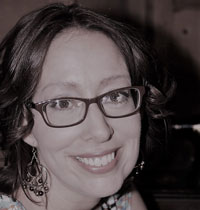 † Misty Urban, Making Humans, is the author of two short story collections, A Lesson in Manners (Snake Nation Press, 2016) and The Necessaries (Paradisiac Publishing, 2018), and several works of medieval scholarship, including the co-edited essay collection Melusine's Footprint (Brill, 2017). Her creative nonfiction has appeared in Literary Mama, 3Elements Review, Draft: A Journal of Process, and My Caesarean (The Experiment, 2019). She lives in real life in Muscatine, Iowa, and online at mistyurban.net or femmeliterate.net, a site for literary feminism and women in/and/of books.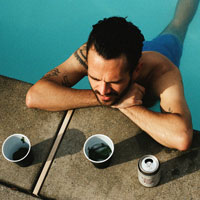 † Stephen Wack, Live Forever, is an Atlanta-based writer. He earned an undergraduate degree in Neuroscience from the University of Georgia, where he briefly interned at the college's literary magazine, The Georgia Review. His work has previously appeared in Five:2:One Magazine, After Happy Hour Review, and is forthcoming in The Hunger and Rougarou. To get in touch: @stephen_wack / [email protected].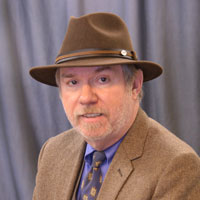 Michael Zimecki, How to Boil a Child, is the author of a novel, Death Sentences. His prose has appeared in Harper's Magazine, The National Law Journal, and College English, among other publications. He lives in Pittsburgh, Pennsylvania with his wife, Susan.