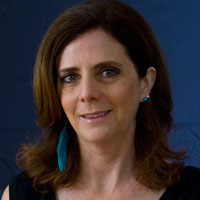 Beth Kephart is the award-winning author of nearly thirty books, an award-winning teacher at the University of Pennsylvania, a widely published essayist, and co-founder of Juncture Workshops. A memoir in essays, Wife | Daughter | Self, is due out from Forest Avenue Press in February 2021. More at bethkephartbooks.com.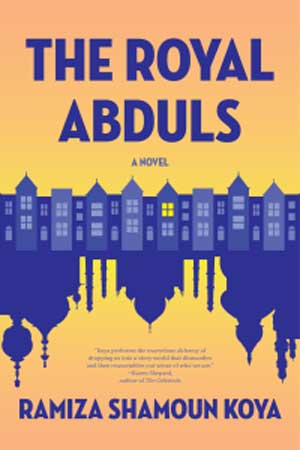 THE ROYAL ABDULS
by Ramiza Shamoun Koya Forest Avenue Press, 303 pages Reviewed by
Beth Kephart
Purchase this book to benefit Cleaver
Where do we belong, and to whom? Are we most ourselves when we are by ourselves, or are we most free when rooted deep inside family responsibility? During the day and a half that I ravenously read Ramiza Shamoun Koya's debut novel,
The Royal Abduls,
I asked myself these questions. I leaned into the lives of Koya's magnificently drawn characters, into the nest of troubles they inadvertently twigged together, into the love they did not know how to express. Or forgot to express. Or ran out of time to express. As it happens.
The Royal Abduls
is a family story about an Indian-American boy named Omar, his parents, his aunt, his grandparents, and his friends. Every character here is reckoning with a post 9/11 world and its overt and unarticulated prejudices. Omar, who is eleven when we meet him, has recently adopted an Indian accent and is researching (and fantastically embroidering) a family history no one has actively passed down. His aunt, the persuasively particular evolutionary biologist Amina, has just moved to DC, Omar's hometown, to join a ...
Read the full text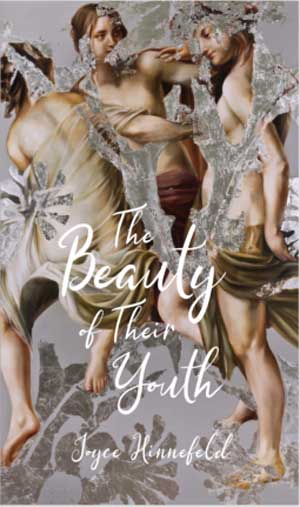 The Beauty of Their Youth: Stories by Joyce Hinnefeld Wolfson Press/American Storytellers Series, 97 pages reviewed by Beth Kephart
Purchase this book to benefit Cleaver
Some attributes of the fine short-story writer, as noted and further refined while reading Joyce Hinnefeld, who also happens to be a fine novelist (read her
In Hovering Flight,
if you haven't already had that pleasure): To be precise and precisely patient. To enter quickly into the whole world of the thing with a minimum of explanation and a surfeit of knowing. To arc toward the kind of surprise that does not shatter the hidden rules of the story. To make of language something vital. There are five Hinnefeld stories, four of them previously published in literary journals, in
The Beauty of Their Youth
, a release from the Wolfson Press American Storytellers series. One is about the legacy of a "pool of desire." One is about the accessorizing of a family crime. One is about the tragedy of idle desires, another about an artist and his elastic resume, and another about a mother and daughter on a trip abroad and the reverb of the personal past. The stories take us to Bucks County, PA, inside ...
Read the full text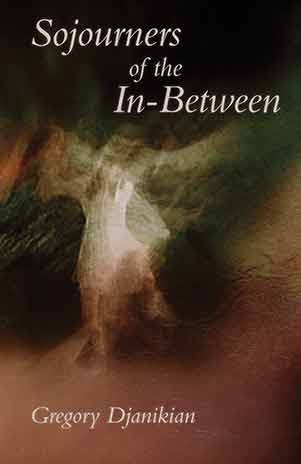 SOJOURNERS OF THE IN-BETWEEN by Gregory Djanikian Carnegie Mellon University Press, 90 pages reviewed by Beth Kephart
Purchase this book to benefit Cleaver
In his new heartbreaking and affirming book of poems, his seventh, Gregory Djanikian writes past complexity toward the elemental and the binding. He unites the "beautiful and the raw," plays no tricks, displays no tics, exploits nothing but the moment and the thought that accompanies it. He finds the reader wherever the reader is, then webs her into his space and time, a place where a hand run along the back of a cat returns "the animality of my own skin/the trees in slanting light,/ the blue sky breathing its blue/down to the greening fields." ("What Is a Cat But a Voice Among All the Other Voices") In Djanikian's space and time, the end may be near, it may be hastening toward us, but it is still, as yet, a yonder.
Sojourners of the In-Between
is organized into five escalating parts. It's a little noisy in the opening pages, full of harbingers and yelling priests, a street corner mime, the clink of wine bottles, a stained tablecloth, "The world's blips and pings, street traffic,/glass clatter, hammer clank…" ...
Read the full text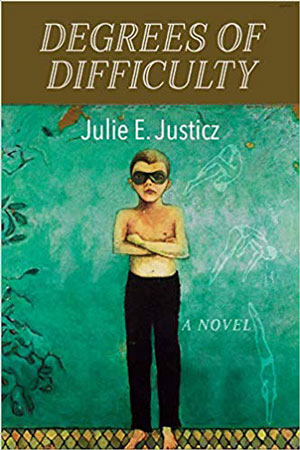 DEGREES OF DIFFICULTY by Julie E. Justicz Fomite, 300 pages reviewed by
Beth Kephart
Many years ago, as a feature writer for a magazine, I spent weeks visiting with a family whose oldest son communicated not with words but with his body. He said
yes
or
no
,
go away
or come near, I don't want it
or
I do
by hurling himself toward gestures of acceptance or disdain. He was a beautiful boy, nearly adolescent, larger than his mother who was struggling now to control his outbursts by setting him into a warm bath or hugging him close and overwhelming to his father, who had left his job so that he might try to build a school that was just right for his own son and others. This family was among the most extraordinary I've ever spent time with—full of love, chasing hope, unwilling to give up on this first-born child of theirs, and yet so devastatingly exhausted. I thought a lot about this family as I read Julie Justicz's novel
Degrees of Difficulty
. Here the child at the center of the heartbreak is third-born Ben, born with damage to his twenty-first chromosome, an "omission in the blueprint" that has ...
Read the full text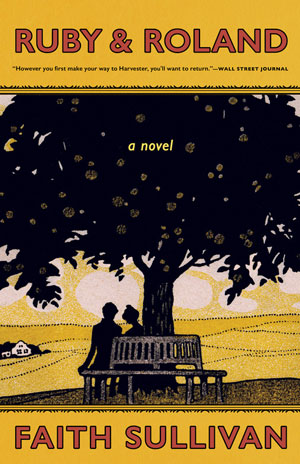 RUBY & ROLAND: A NOVEL by Faith Sullivan Milkweed Editions, 256 pages reviewed by
Beth Kephart
Books recalibrate our imaginations. They expect us to make room, to put on our nearest pair of shoes and walk the hall, the street, the cornfields, whispering to ourselves and to the wind. When Faith Sullivan began writing what has become known as her Harvester books—novels like
The Cape Ann
and
The Empress of One
and
Good Night, Mr. Wodehouse
—she invited readers to join her in a fictional Minnesota landscape, then gave them many reasons to return. Sullivan's Harvester is a palpable place. Its people are relatable and real. They carry burdens and they engage in kindness. Their bones bend with the hills. Now midway into her eighties, Sullivan is still finding, within Harvester, commonplace stories of everyday appeal. Her new book,
Ruby & Roland,
begins not in Harvester, but in Illinois, where Ruby Drake is living an idyllic childhood with a childlike mother until her parents are killed in an accident. The orphan moves in with one family and then with another, packing tokens of her youth and holding memories near. It is at the Schoonover farm, in Harvester, that Ruby becomes who she ...
Read the full text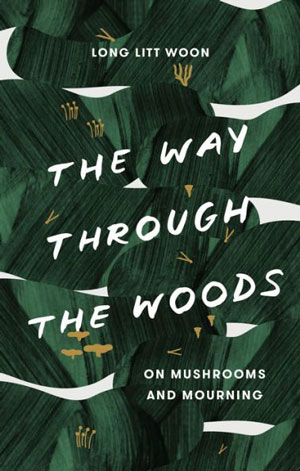 THE WAY THROUGH THE WOODS: ON MUSHROOMS AND MOURNING by Long Litt Woon translated from the Norwegian by Barbara J. Haveland Spiegel & Grau, 292 pages
reviewed by Beth Kephart
Purchase this book to benefit Cleaver 
When I read memoir I want: something to crack and something to rise, something to arc and something to stream, something to move across the page and, as it does, to move me. I bought Long Litt Woon's
The Way Through the Woods: On Mushrooms and Mourning
for the promise embedded in the premise. How would Woon make her way back into the world after the shocking, sudden death of the fifty-four-year-old husband with whom she had spent all her adult years? What do mushrooms have to do with recovering from such a loss? Does anybody ever
actually
recover? Woon, who moved to Norway from Malaysia as an exchange student at the age of eighteen and stayed because of her love for her husband, Eiolf, is not, as it turns out, interested in the literary fissures and expansions and movements that generally interest me. Her prose, as translated by Barbara J. Haveland, is determinedly straightforward, lavishly undecorated, direct and directly to the point. Her ...
Read the full text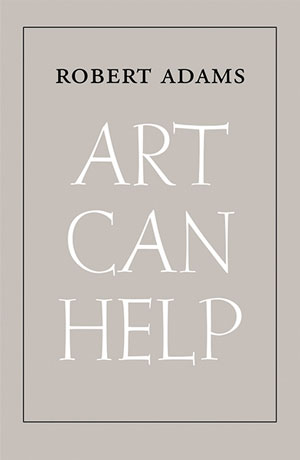 ART CAN HELP by Robert Adams Yale University Art Gallery, distributed by Yale University Press, 88 pages
reviewed by Beth Kephart 
Purchase this book to benefit Cleaver
"[I]f you begin with an idea you're usually beat before you start," writes Robert Adams in
Art Can Help,
as he tries to imagine Edward Ranney photographing the Canyon del Muerto, and, so, here I begin, having been holding this slender silver volume in my hand all afternoon, interrupted only by the sound of a neighbor's lawn mower and the smell of some ambient spray paint. (A long sentence, a beginning.) The book marks Adams' attempt to dissuade his readers from Jeff Koons-style glitz, which is to say "imitations that distract us or, openly or by implication, ridicule hope." We are reminded of the power of art, Adams suggests, by studying art that is real. The work of Edward Hopper is here in these pages, as are the images of Eugene Buechel, Ken Abbott, Julia Margaret Cameron, Dorothea Lange, and others, but if you are already concluding that this is a book of pictures and captions, you'd be wrong. This is a book of eclectic wisdoms and collegial awe. "I am asked with ...
Read the full text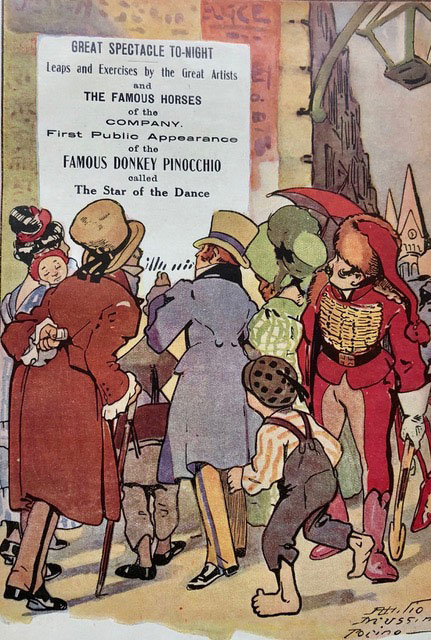 THE ADVENTURES OF PINOCCHIO by Carlo Collodi
illustrated by Attilio Mussino translated by Carol Della Chi MacMillan (1926), 401 pages
reviewed by Beth Kephart
The Oldest, The Newer, and the Four Pinocchios
The Pinocchio in the book on my lap is not the persistently gullible feather-in-his-cap Disney version with the Jimmy Cricket conscience and the wish-upon-a-star existence. My Pinocchio—
La storia di un burattino
—comes from the mastermind himself, the Italian serialist Carlo Collodi, born Carlo Lorenzimi, who didn't start writing for children until late in life. He'd been in the seminary as a young man. He'd volunteered in the Tuscan army. He'd written satire, translated fairytales, and by the 1880s, it would seem, he was primed for his most memorable creation.
You don't have to stretch to note the parallels that dominate our news cycle. Donald J. Trump was prefigured more than 130 years ago. 
If Disney's Pinocchio is an affable, pliable ingénue who was reconfigured, according to the lore, to look more like a boy than a puppet, Collodi's is an anti-hero—a wooden thing with barely any ears who mostly can't see beyond his own nose, no matter its current proportion. He is persistent, insistent, impossible, exasperating, willfully obtuse, a ...
Read the full text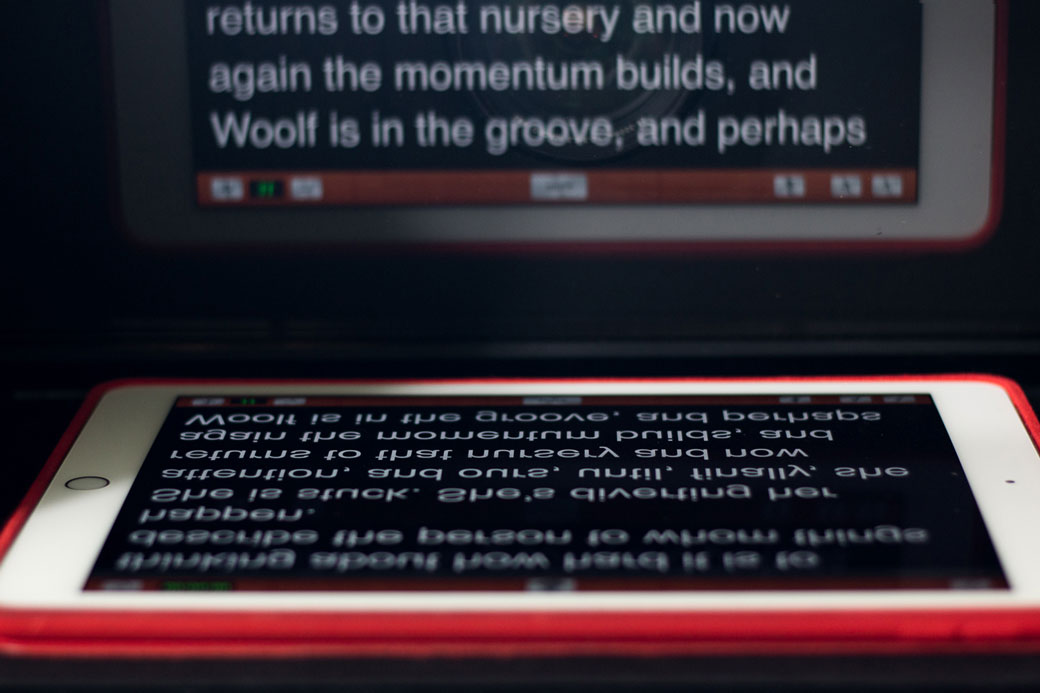 THE JUNCTURE INTERVIEW
by Beth Kephart For many years, my husband, William Sulit, and I have collaborated on projects for corporate America—annual reports, commemorative books, employee magazines. When corporate America changed—when the cultures shifted, the ideals, the relationships—we began to explore a new idea, a company we could create and manage as our own, a company through which we could define the quality of the product and the nature of the conversation. We have called that company
Juncture Workshops
. Through it we offer memoir retreats, a monthly newsletter, and video essays that showcase the work of memoir masters and offer ideas and prompts. As with most things, of course, it all sounds easier than it has been. Here we provide a behind-the-scenes look at our memoir-steeped lives, post video production. ◊ STORY:
They would need a teleprompter. They would need a script. They would need umbrella lights, an iPhone mic, a steady camera, an army of tripods. They would call this thing that they had made their Juncture memoir shorts (and here those things are: www.udemy.com/the-stories-of-our-lives/learn/v4/overview). Lessons on writer's block. Lessons on illness. Lessons on time, or nature writing, or the kitchen. They would twine Mary-Louise Parker and James Baldwin, Abigail ...
Read the full text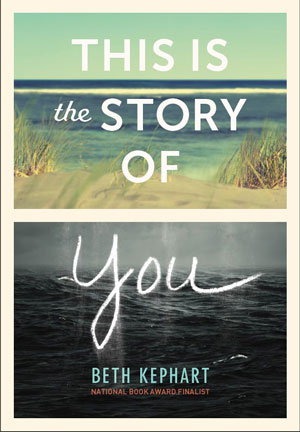 THIS IS THE STORY OF YOU by Beth Kephart Chronicle Books, 256 pages
reviewed by Rachael Tague
When I sat down to read Beth Kephart's newest novel,
This Is the Story of You
, its title and cover art caught my attention—personal, serene, then chaotic. I read the first line of chapter one—
Blue, for example
—and fell in love with the writing. A quarter of the way through the book, I adored each character, and connected with Mira, the narrator and protagonist. Kephart's mesmerizing writing, wonderful characters, and themes of strength and endurance thrilled me from beginning to end. Mira Banul is "medium everything—blond, built, smart." She lives on Haven, where "We were six miles long by one-half mile…We were The Isolates. We were one bridge and a few good rules away from normal. We were causal bohemians, expert scavengers, cool." Haven, a tiny island on the East coast, is a vacation destination in the summer. At the end of the season, the year-rounders return to their school in a refurbished bank and rule the island after-hours. Mira's best friends, Eva and Deni, have done everything together for as long as they can remember. They work together, study together, compete together, and ...
Read the full text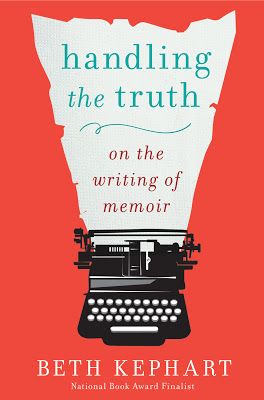 HANDLING THE TRUTH: ON THE WRITING OF MEMOIR by Beth Kephart
Gotham Books, 254 pages
reviewed by Stephanie Trott
It is a rainy Tuesday in January and I lace up the new cherry-red boots before heading out the door of my warm little warren. Through the stone-laden campus, across the slippery streets of town, and onto the train that will take me into the city. I am in my final semester as an undergraduate student at Bryn Mawr College and I still have not learned to buy shoes that fit my feet — I dig into the walk through West Philadelphia, burdening myself with blisters that will not heal until the first flowers have shed their petals to spring. Stumbling onto the porch of the old Victorian manor, I step into the most challenging, inspiring, and rewarding fourteen weeks I've yet experienced: I step into Beth Kephart's Creative Non-Fiction class. Flash forward one and a half years later and I am standing on the back steps of my first apartment, wearing shoes that (finally) fit and hooting jubilantly at the tiny brown box in front of me. I hug the cardboard to myself as though I could absorb the details ...
Read the full text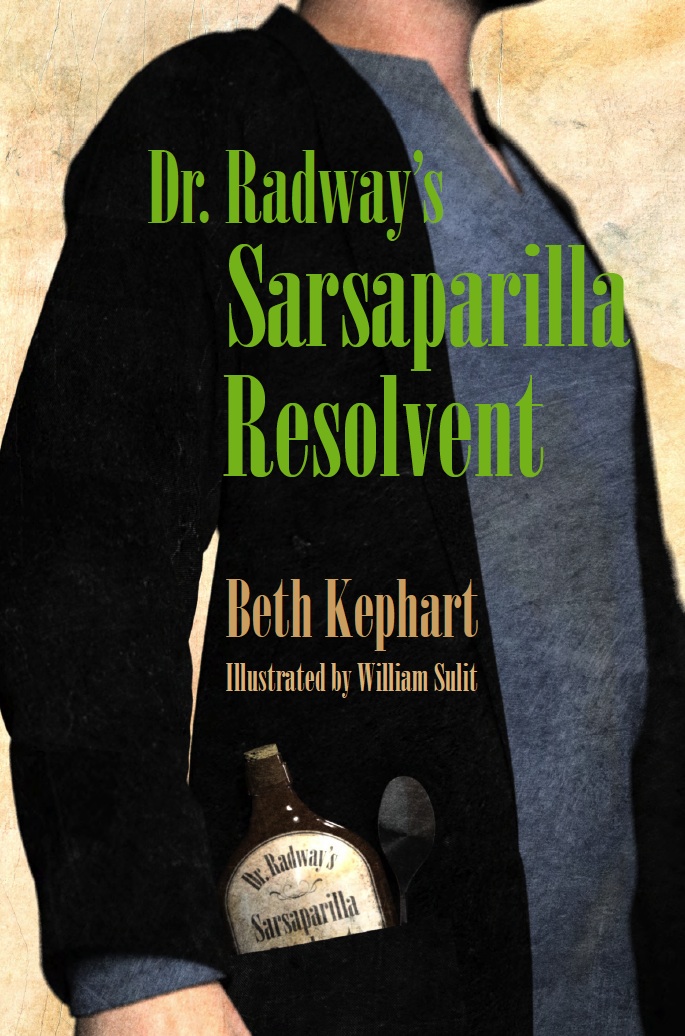 DR. RADWAY'S SARSAPARILLA RESOLVENT
by Beth Kephart
illustrated by William Sulit
New City Community Press, 190 pages
Reviewed by Michelle Fost
When I lived in Philadelphia, I sensed its history underfoot. One pleasure of Beth Kephart's lively new historical Philadelphia novel is the strong fit of the writer's project and the story she tells. In
Dr. Radway's Sarsaparilla Resolvent,
Kephart looks at material from the past that we might consider lost to us and demonstrates how traces of that past stay with us through research and writing. In her story of William Quinn in 1870's Philadelphia, too, much has been lost. As fourteen-year-old William goes in search of what has been taken from his family and as he thinks about what he is missing (including a murdered brother and a father in prison), we see that a great deal of what is loved can be recovered. William internalizes his brother Francis's voice and can imagine what Francis would say to him at an important moment.
Dr. Radway's Sarsaparilla Resolvent
shines as a novel about grief itself, suggesting that in thinking about what we miss, we keep what's missing alive.
Dr. Radway's Sarsaparilla Resolvent
opens with a haunting ...
Read the full text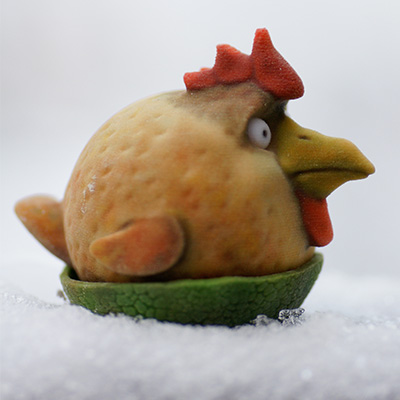 CHICKEN DANCE
by William Sulit & Beth Kephart
Digital 3-D Design
A conversation between a writer wife and her artist husband, in a quest to understand
Important Subject: A chicken
BK: You spend hours in your garage studio (among the ghosts of a skinny car, in the shadow of night visitors, within walls yellowed by old fuels) fiddling with electronic pencils and twinned screens, and you come up with ... a chicken? Why a chicken? How did your chicken begin? WS: It began with a sphere about the size of a golf ball. I'm sure electrons are involved but what is really being manipulated are vertices. This chicken was really a way to test 3D printing technology (color and all). No lofty idea—just that as someone who works with 3D "art," I wasn't going to leave that stone unturned. BK: And I thought I had married into lofty. Didn't you promise me lofty? Okay, then. You began to pull and poke at this thing, began to manipulate these vertices. The computer can't resist you. There isn't any tactile feel to this material, no smell, nothing that gets your hands dirty. Do you still consider this art? Because, at the very ...
Read the full text
SCRABBLE by Beth Kephart
I said it would be nice (look how simple I made it:  nice) not to be marooned in the blue-black of night with my thoughts, I said the corrugated squares of the downstairs quilt accuse me, I said the sofa pillows are gape-jawed, I said there are fine red hairs in the Pier 1 rug that will dislodge and drown in my lungs, I said I can't breathe, I said, Please. It wasn't hard. But you were asleep by then, west to my east, uncorrupted by the plain and the soft of my imagination, the occasional and wire whipped and cruel:  you couldn't be touched; you wouldn't stir; you. I broke and I climbed out and I climbed through and I climbed down into the blue black red threads and sat until a fat clack cracked the hollow between the walls and I knew that it was the long-nailed scrabble of a squirrel or the procrastination of the fox or the wolf that is my thoughts. That was the first night after.
Beth Kephart
 is the award-winning author of fourteen books, most recently Small Damages, named to many best-of-year lists.  Three new books are set to be ...

Read the full text