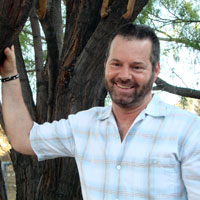 Johnny Payne is Director of the MFA in Creative Writing at Mount Saint Mary's University, Los Angeles.  His most recent book of poetry is Vassal.  Forthcoming is the poetry collection Heaven of Ashes, from Mouthfeel Press.
---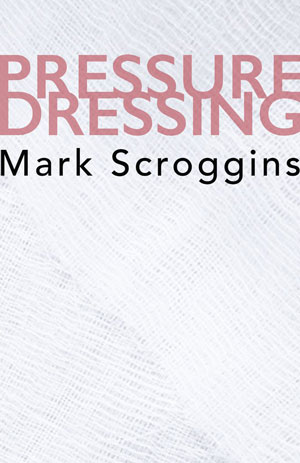 PRESSURE DRESSING by Mark Scroggins MadHat Press, 2018
reviewed by Johnny Payne
It is a pleasure when a poet weds mind and heart in equal measure. Poets who tend toward innovation are often peremptorily classified by critics and readers as cerebral, the commenter overemphasizing surface play and failing to perceive—much less value—the emotional qualities they bring to their work. Thus ersatz schools and confederacies looser than that of Jefferson Davis come into being. In
Pressure Dressing,
Scroggins demonstrates that the emotional is as wholly compatible with intellect—even driven by intellect—as any of the so-called confessional poets of mid-20th century writing whose extravagance got oversold while their ideas got shorted. Like the best of them, he stages self-conscious speculation about the world rather than simply about the self. Just as Saint Augustine used confession as a path to metaphysical reality, open to all, Scroggins explores secular shifts in social reality which drive one's inner being. Enlightenment As x-rays. No time for puns. No time at all. Pen pushing against time, against cancer, against love. Aging and death are deterministic realities, yet they also demonstrate how the isolated self is pushed back on the world, its hard-earned consolations and perennial discontent. One ...
Read the full text