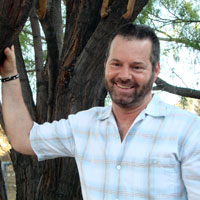 Johnny Payne is Director of the MFA in Creative Writing at Mount Saint Mary's University, Los Angeles.  His most recent book of poetry is Vassal.  Forthcoming is the poetry collection Heaven of Ashes, from Mouthfeel Press.
---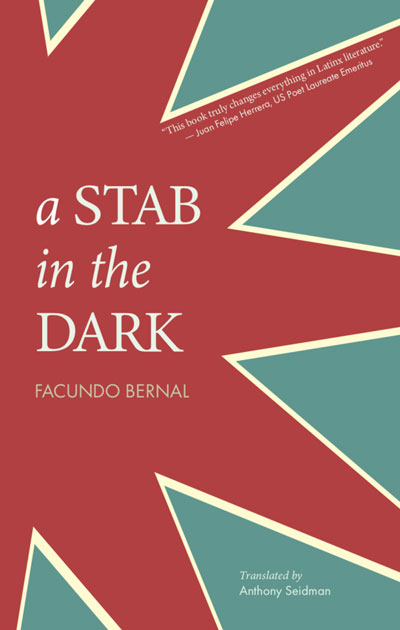 A STAB IN THE DARK
by Facundo Bernal
translated by Anthony Seidman
LARB Classics, 2019 reviewed by Johnny Payne
What is good poetry? Is it what the masses decide? (Not that there are really any masses reading poetry.) Or do the arbiters of taste (other poets, professional poet-critics like me) get the last word? Gertrude Stein is one of the early practitioners of that ungainly creature, often misbegotten, and difficult to evaluate sub-genre known as the prose poem: If they tear a hunter through, if they tear through a hunter, if they tear through a hunt and a hunter, if they tear through different sizes of the six, the different sizes of the six which are these, a woman with a white package under one arm and a black package under the other arm and dressed in brown with a white blouse, the second etc. One imagines this first existing as a notebook, non-committal if tending toward provisional completion, then, as Stein might put it, becoming what it became. In his most explosive work,
Trilce,
César Vallejo's more formally complex poems are not necessarily more ambitious than those done in prose, in which he tends to offer greater immediate ...
Read the full text