Brian Burmeister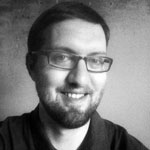 teaches communication at Iowa State University. His writing has been nominated for the Pushcart Prize and Best of the Net. He can be followed on Twitter: @bdburmeister.
---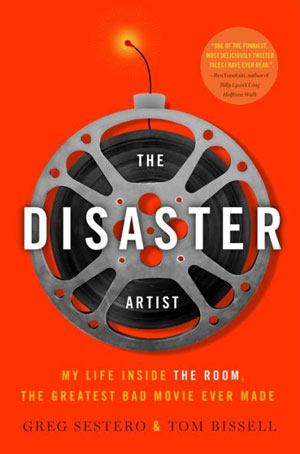 A Conversation with Greg Sestero Author of THE DISASTER ARTIST: MY LIFE INSIDE THE ROOM, THE GREATEST BAD MOVIE EVER MADE Simon & Schuster, 288 pages
Interview by Brian Burmeister
Perhaps no other film has so improbably risen from obscurity to cultural significance than 2003's
The Room
. Grossing just $1800 in its original theatrical run, the film now famously dubbed
"the Citizen Kane of bad movies"
went on to connect with audiences through years of midnight screenings and an insightful, entertaining, and sometimes heartbreaking book about its making.
Greg Sestero
, star of
The Room
, wrote this book in 2013, titling it
The Disaster Artist: My Life Inside The Room, the Greatest Bad Movie Ever Made
. The memoir was hailed by Patton Oswalt as "A surprising, hilarious, and compelling account of the making of the modern
Plan 9 from Outer Space"
and by Rob Lowe as "Hilarious, delusional, and weirdly inspirational." In 2017, Sestero's book was adapted into the critically acclaimed film
The Disaster Artist
, starring James Franco, Alison Brie, and Dave Franco (who portrayed Sestero). Through his twenty-year career, Sestero has acted in a wide range of movies, including the cult horror films
Retro Puppet Master
and
Dude Bro Party ...
Read the full text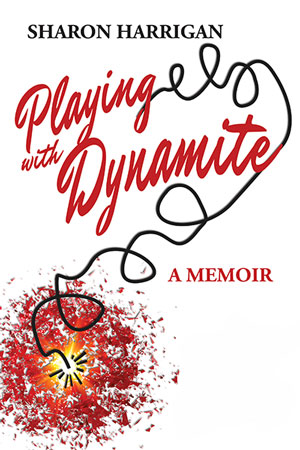 PLAYING WITH DYNAMITE
by Sharon Harrigan
Truman State University Press, 248 pages
reviewed by Brian Burmeister
Who we are is a complicated thing. Interactions influence perceptions, and perceptions influence memories. Having lost her father in a tragic accident when she was only seven, author
Sharon Harrigan
attempts to unravel the mystery of the man her father was in the powerful new memoir
Playing with Dynamite
. "I was relieved when he died," her brother wrote her in an email. "It's terrible to say, but it's true."
"I was relieved when he died," her brother wrote her in an email. "It's terrible to say, but it's true."
The email causes her to question her own memories of the father who had died decades earlier and she set forth on a fact-finding journey in the fall of 2013 from her home in Virginia back to Detroit and northern Michigan where she grew up. Informed by interviews with those who knew her father best, the memoir expertly weaves Harrigan's own life story with memories shared by her family. And in the process of learning more about her dad, Harrigan comes to more fully know herself and other members of her family. "If we want ...
Read the full text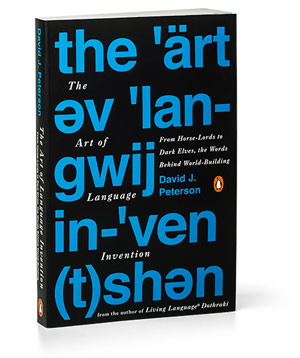 A Conversation with David J. Peterson author of THE ART OF LANGUAGE INVENTION Penguin Random House
Interview by Brian Burmeister
If you love fantasy and science fiction films and television programs, chances are you're familiar with the work of David J. Peterson, the masterful conlanger, inventor of languages. While best known for inventing the Dothraki and  Valyrian languages for HBO's popular series Game of Thrones, the University of California San Diego graduate has created more than forty languages in his film and television career. You can find Peterson's original languages in such Marvel Studios films as Thor: The Dark World and Doctor Strange, as well as over half-a-dozen television shows, including the critically acclaimed Penny Dreadful.
Peterson is one of the co-founders of the Language Creation Society, and he is the author of two books, Living Language Dothraki and The Art of Language Invention.
In this interview, Brian Burmeister asks David J. Peterson about what led him to language creation, what his process looks like, and what advice he has for novice language creators.—Nathaniel Popkin, ed.
BB: Your degrees are centered in linguistics, but what led you from the study of language to choosing to create new ones?
DP:
Ultimately, ...
Read the full text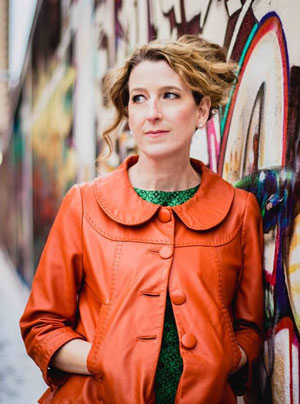 A Conversation with Heather Derr-Smith, author of Thrust, from Persea Books (2017)
Interview by Brian Burmeister 
Heather Derr-Smith
is a graduate of the Iowa Writer's Workshop and author of four collections of poetry. Her newest book,
Thrust
, was the winner of the 2016 Lexi Rudnitsky Prize.
Thrust
has been praised by many fellow poets, including Kaveh Akbar, who called the book, "An important, ambitious new collection." Derr-Smith is also an activist and advocate who has volunteered with several nonprofit organizations, including Everytown for Gun Safety. She recently founded
Čuvaj se, 
which focuses on supporting writers in war-torn regions. In this interview,
Brian Burmeister
asks Heather Derr-Smith about her poetry, the role of poets in the world, and her advice for fellow writers.
Brian Burmeister : Your new poetry collection,
Thrust
, explores a lot of powerful themes—love, desire, violence, and the search for personal identity. What do you hope your readers will think and feel as a result of these poems?
Heather Derr-Smith:
I would like people to feel their own strength and resilience. I hope that people can tap into the possibility of facing suffering and pain honestly, not pushing it away or denying its existence or impact or effect. But also, ...
Read the full text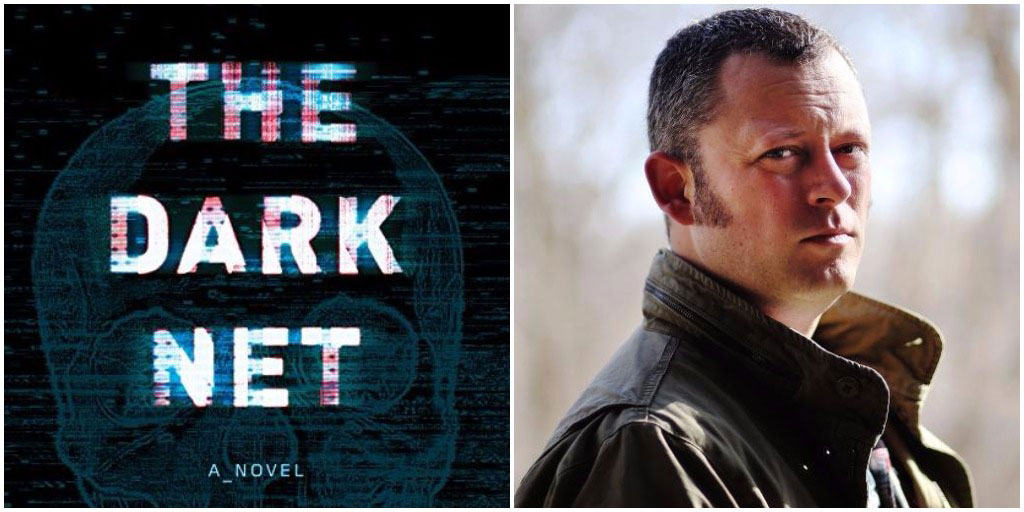 A Conversation with Benjamin Percy Author of THE DARK NET from Houghton Mifflin Harcourt, 272 pages
Interview by Brian Burmeister
Benjamin Percy
has a fascinating and wide-ranging career as a writer. His short story "Refresh, Refresh" was selected as one of the Best American Short Stories 2006 and was further anthologized as one of only 40 stories included in 100 Years of the Best American Short Stories. He has written four novels, a book of craft essays on writing, and has contributed works to such publications as Esquire, GQ, and Men's Journal. In addition, Percy currently writes for DC Comics' Green Arrow and Teen Titans, and for Dynamite Entertainment's James Bond. He newest novel, The Dark Net, released in August 2017, explores many of the dangers of our current digital age.
In this exclusive interview, Cleaver interviewer, Brian Burmeister, asks Benjamin Percy about the things that scare him, the books that shaped him, and the advice he has for fellow writers.
BB: The great post-modern writer Donald Barthelme famously encouraged writers to "Write about what you're afraid of." With The Dark Net, you paint a very harrowing picture of the vulnerabilities of the Internet's infrastructure and our personal information ...
Read the full text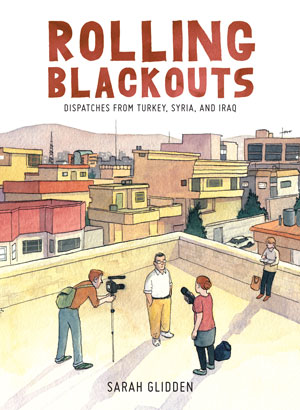 ROLLING BLACKOUTS: DISPATCHES FROM TURKEY, SYRIA, AND IRAQ
by Sarah Glidden
Drawn and Quarterly, 304 pages
reviewed by Brian Burmeister
"They forget that refugees are people. When people think of refugees, they think of people with dirty clothes. But refugees can be wealthy, Einstein was a refugee. They have skills; they have ideas."—
Sarah Glidden, Rolling Blackouts We live in a global society, something that has been reinforced repeatedly in the weeks since President Trump took his oath of office. As we hear of changes to our immigration policies and watch footage of subsequent protests at airports nationwide, we are reminded of the value of a full and informed understanding of the world, its citizens, and our relationships with each other. That's where a text like
Rolling Blackouts
comes into play. Driving this work of graphic journalism is the protagonist's quest for understanding the perspectives of those living in different parts of the world. Author/artist
Sarah Glidden
, along with two of her friends from
The Seattle Globalist
and former Iraq War Veteran
Dan O'Brien
, spent two months travelling through the Middle East, speaking with anyone and everyone they could. As Glidden describes in the book's preface, this resulted in hundreds ...
Read the full text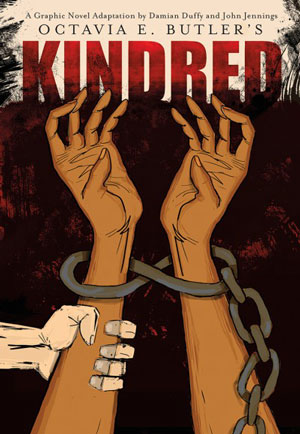 OCTAVIA E. BUTLER'S KINDRED: A GRAPHIC NOVEL ADAPTATION
by Damian Duffy and John Jennings
Abrams Comicarts, 240 pages
reviewed by Brian Burmeister
Crowned the "grand dame of science fiction" by
Essence
,
Octavia Butler
was one of the most popular and critically acclaimed science fiction writers of the 20th century. Her career spanned over a dozen novels and, among her many awards and honors,  Butler was the first science fiction writer to win a "genius grant" from the MacArthur Foundation, before being cut short. In 2006, she  tragically passed away at the age of fifty-eight. Thirty-eight years after its original publication, Butler's best-selling novel,
Kindred,
and by extension Butler's own voice and vision, has been given new life. Considered by many to be her most accessible work, the novel has been adapted into a graphic novel by cartoonist/writer
Damian Duffy
and editor/artist
John Jennings
.
Kindred: A Graphic Novel Adaptation
, like the history it shares, is haunting. At its core, it is a story of pain, a tale of survival. A twenty-something writer from the year 1976, living in California, is mysteriously and repeatedly pulled through time and space to early 1800s Maryland. This protagonist, Dana Franklin, an African American, is thrust ...
Read the full text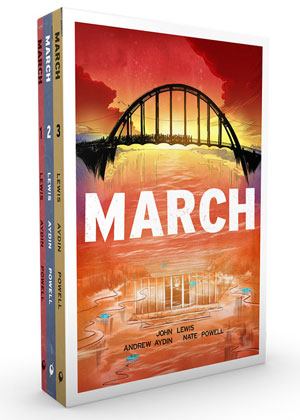 MARCH by John Lewis, Andrew Aydin, and Nate Powell Top Shelf Productions, 560 pages
reviewed by Brian Burmeister
Sometimes, it takes a tragedy to open our eyes. The events in Selma, Alabama on "Bloody Sunday" in March of 1965 became such a moment, when, in a mass gathering of civil rights, demonstrators were violently attacked with billy clubs and tear gas as they attempted to march to the state capitol in Montgomery. News crews filmed the violence as state troopers beat the peaceful, unarmed protestors. For millions of Americans who would see those images, there was no denying what had occurred. Or that it was wrong. That shocking attack on the Edmund Pettus Bridge forced many of its viewers to grapple with the brutal realities of police responses to protesters. Political will to support the American Civil Rights movement grew in ways not previously seen in this country, and in the months that followed that attack the Voting Rights Act of 1965 would be signed into law. Today, as depicted in the opening scene of the graphic narrative
March
, "Bloody Sunday" serves as a harrowing  reminder of our history but also as encouragement that despite its painful origins, large-scale civic ...
Read the full text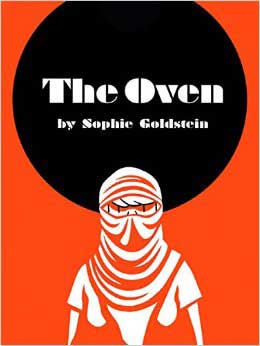 THE OVEN by Sophie Goldstein AdHouse Books, 80 pages
reviewed by Brian Burmeister
Recently nominated for the Cartoonist Studio's Prize for Best Print Comic of the Year,
The Oven
is a wonderful example of character-driven science fiction. In what might take a typical reader less than one minute, author/illustrator
Sophie Goldstein
quickly, yet carefully, establishes both the setting and a compelling story. From the very first page, Goldstein introduces the reader to a dystopian world in which futuristic cities are shielded from an ultra-lethal sun by protective domes. On the same page, one sees the protagonists, Syd and Eric, a young couple, leave that society for the communal, technology-free living of "the Oven, AKA 'Babyville,'" a small settlement far from government's reach—a community of people hoping to find simple pleasure from simple living. With displays of daily life in the Oven, Goldstein focuses her narrative around themes of family and freedom. The couple's reasons for leaving their lives in the city quickly emerge and their quest for the life they have dreamed of is swiftly met with unforeseen obstacles. Life in the new world of the Oven isn't easy. Syd and Eric find that "freedom isn't free"—that, whether raising children ...
Read the full text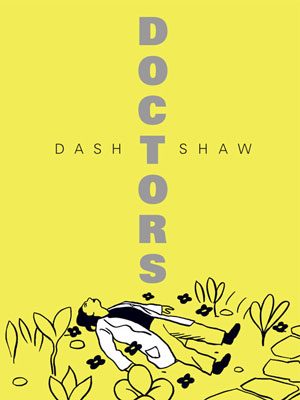 DOCTORS by Dash Shaw Fantagraphics Books, 96 pages
reviewed by Brian Burmeister
What is it that awaits us after death? In his graphic novel,
Doctors,
artist/writer
Dash Shaw
creates a world in which each afterlife is unique, generated from one's own memories with assistance from a newly-invented medical device, the Charon. Throughout
Doctors
, Shaw showcases skillful storytelling. The world he creates is inventive and fascinating. From the beginning, he successfully pulls in the reader with the story's sense of mystery. One quickly wonders what is
real
as the initial central character of Miss Bell struggles to make sense of a series of confusing events in her life. As the story surrounding Miss Bell unfolds, we learn that doctors have created (through the Charon) a way to prolong life after death, allowing one's consciousness to live on temporarily in a joyous modern-day Elysium. Within the afterlife, doctors are able to communicate with the deceased and, when successful, are able to compel the person to return to the land of the living, at least for a limited time. The happiness Miss Bell feels in the afterlife never seems to be replicated in real life, and the ethics of the Charon project are ...
Read the full text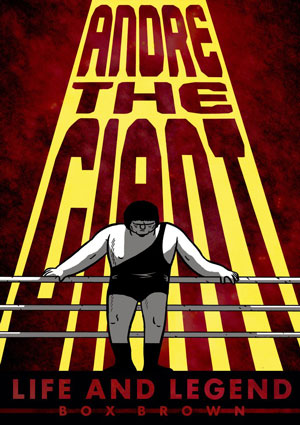 ANDRE THE GIANT: LIFE AND LEGEND by Box Brown First Second Books, 240 pages
reviewed by Brian Burmeister
For a generation of professional wrestling fans, Andre Roussimoff was a giant, both as a man (he stood seven-feet, four-inches tall and weighed 500 pounds) and as an icon (he was one of the most successful and beloved wrestlers of all time). In telling Andre's story, author/illustrator
Box Brown
did his homework. A life-long fan of professional wrestling, Brown draws upon interviews with those who personally knew Andre as well archival footage in an effort to show a complete and accurate portrayal of Andre's life in and out of the ring. Throughout
Andre the Giant
's pages we see Andre as a young boy growing up in the French countryside, Andre as an up-and-comer in the professional wrestling circuit, and finally Andre the globe-trekking celebrity. Along the way, Brown gives life to dozens of anecdotes about the wrestler, moments ranging from playful to painful but always compelling and curious. For those less familiar with professional wrestling, Brown takes pains to make the material accessible. Throughout the course of the narrative, he includes a preface in which he imparts to the reader a useful ...
Read the full text