PLAYING WITH DYNAMITE, a memoir by Sharon Harrigan, reviewed by Brian Burmeister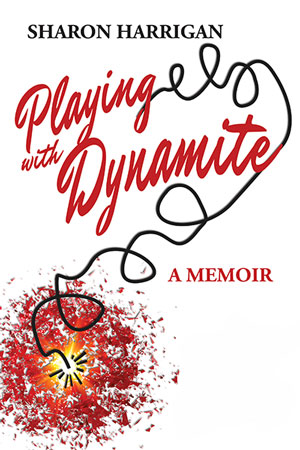 PLAYING WITH DYNAMITE
by Sharon Harrigan
Truman State University Press, 248 pages
reviewed by Brian Burmeister
Who we are is a complicated thing. Interactions influence perceptions, and perceptions influence memories. Having lost her father in a tragic accident when she was only seven, author Sharon Harrigan attempts to unravel the mystery of the man her father was in the powerful new memoir Playing with Dynamite. "I was relieved when he died," her brother wrote her in an email. "It's terrible to say, but it's true."
"I was relieved when he died," her brother wrote her in an email. "It's terrible to say, but it's true."
The email causes her to question her own memories of the father who had died decades earlier and she set forth on a fact-finding journey in the fall of 2013 from her home in Virginia back to Detroit and northern Michigan where she grew up. Informed by interviews with those who knew her father best, the memoir expertly weaves Harrigan's own life story with memories shared by her family. And in the process of learning more about her dad, Harrigan comes to more fully know herself and other members of her family.
"If we want to find out anything, we have to ask," Harrigan writes, and so she does. Her mother, brother, sister, and uncle contribute countless tales—many of which are astonishing—to clear the air and breathe life into a ghost. The stories of how he met her mother, of how he would treat his children—including Harrigan herself—of his intense work ethic and intellectual curiosity are colorful and insightful but shift or change depending on the teller. If there is one definite Harrigan learns, it is that truth is subjective.
Facts, Harrigan discovers through her quest, don't often fit the picture she had assembled. "I don't know anything," she says to her uncle regarding events he believed were common knowledge to the family. So much of her father's life and character were misremembered, completely unknown, or perhaps even intentionally forgotten. Partial truths and imagined truths make completely knowing someone a challenge, if not impossible. More so when that person lives on only through memories and photographs, as is the case with Harrigan's father.
The compelling mysteries surrounding the circumstances of her father's death and how, years earlier, he'd lost a hand "playing with dynamite" offer satisfying, surprising conclusions. That knowledge makes not only for entertaining and heart-wrenching narratives, but for revealing glimpses into the man she's desperate to know. As she explores, the facts seem to change and this alters her sense of connection to her father and her own sense of identity. As Harrigan struggles with her changing reality, she asks profound questions: "How often is the way we see ourselves different from how the world perceives us?" and "If my memories change, will I change too?"
Harrigan's journey is beautiful, emotional. "I went looking for my father. And found my mother instead," she writes. he discovers the significance of her mother's "room of one's own" at the local Y, of the reservations her mother felt in marrying her father, and of the challenges she endured through that marriage.
But Harrigan also discovers more about herself. Decades after her father's tragic passing, she comes to a deeper understanding of who she is—intellectually curious and sometimes dangerously reckless—through knowing more of where she came from. "I'd been running my whole life," she writes, "without stopping to pick up the pieces of myself I'd left behind." Her story—while just that, her story—is intoxicatingly relatable. Missed connections. Unasked questions. The desire to know our family, loved ones, and selves better. Her story is our story, too. And it's a gift: through knowing hers, we can feel inspired to relearn who we are as well.
---
Brian Burmeister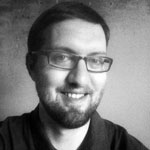 teaches communication at Iowa State University. His writing has been nominated for the Pushcart Prize and Best of the Net, and he can be followed on Twitter: @bdburmeister.