Kenna O'Rourke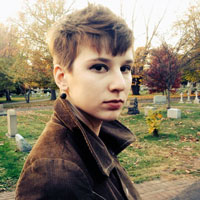 is a graduate of the University of Pennsylvania. Her work has appeared in The Pocket Guide, the Philos Adelphos Irrealis chapbook, and McSweeney's Internet Tendency. She has served as an editorial assistant for Jacket2, the editor of the Penn Art & Culture blog, the managing editor for Penn's Filament magazine, and an enthusiastic employee of the Kelly Writers House.
---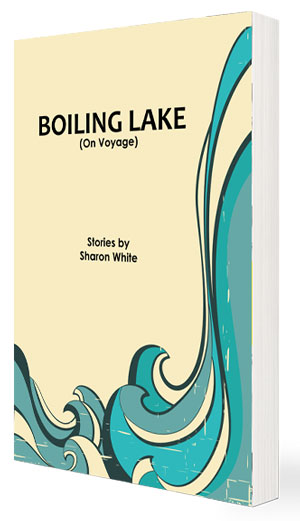 BOILING LAKE (On Voyage)
by Sharon White cover art by Sharyn O'Mara Jaded Ibis Press, 174 pages
reviewed by Kenna O'Rourke
The short flash pieces that comprise Sharon White's
Boiling Lake
read like dispatches from a dreamscape—or perhaps a nightmarescape. Surreal, dark, and unmoored from time, these journal entries are well-crafted machines that merge fairytale, myth, and history into concise forms spanning no more than a page and a half. While some of these stories build narrative bridges—recurring characters include a girl nominated for sainthood and New World explorers reporting back to higher-ups—many exist as discrete moments, indulging in provocative imagery without the expectation of elaboration. There is skill in this work that allows one to dwell in the temporary, to savor the fleeting: The water is cold as hell and it takes awhile for the wet suit to work but once down there it's great. Once I stayed almost my full time watching a starfish ingest a mussel. The starfish put his body against the joint of the shell and injected a muscle relaxant so that eventually the mussel couldn't hold itself shut. I could watch fish forever. What will I do in Kansas? In brevity White builds the ...
Read the full text