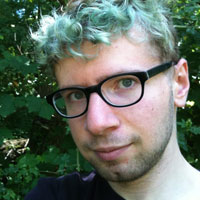 Gabriel Chazan, a filmmaker and writer, is from Toronto, Canada. He is a recent graduate of Sarah Lawrence College. He particularly enjoys writing about contemporary art and photography.
---
WAYWARD LIVES, BEAUTIFUL EXPERIMENTS: INTIMATE HISTORIES OF SOCIAL UPHEAVAL by Saidiya Hartman W.W. Norton & Company, 304 pages
reviewed by Gabriel Chazan
What is a free life? This seemingly simple question is, of course, anything but simple. Theorizing a possibility of a free life with a recognition of the various structural oppressions in society is a challenge brought to vivid life in
Wayward Lives, Beautiful Experiments
by Saidiya Hartman. For her study of the alternative paths traced by young black women in New York and Philadelphia at the turn of the twentieth century, Hartman, a professor of English at Columbia, adopts a literary rather than an academic register. She gives voice to a wide-ranging chorus of women telling a story of resistance to an oppressive reality. In search of the ordinary, the anonymous, she turns to the archives: to police reports, photographs, and clinical notes with the aim of locating those who are otherwise lost. These 'ordinary' lives offer glimpses of thrilling possibilities of how to live. Hartman allows these historical voices to fluidly reverberate in the body of the narrative.  Although the theoretical and cultural world of our contemporary moment, from Fred Moten to Audre Lorde, is not absent, ...
Read the full text