WAYWARD LIVES, BEAUTIFUL EXPERIMENTS: INTIMATE HISTORIES OF SOCIAL UPHEAVAL, nonfiction by Saidiya Hartman, reviewed by Gabriel Chazan
WAYWARD LIVES, BEAUTIFUL EXPERIMENTS: INTIMATE HISTORIES OF SOCIAL UPHEAVAL
by Saidiya Hartman
W.W. Norton & Company, 304 pages
reviewed by Gabriel Chazan
Purchase this book to benefit Cleaver
What is a free life? This seemingly simple question is, of course, anything but simple. Theorizing a possibility of a free life with a recognition of the various structural oppressions in society is a challenge brought to vivid life in Wayward Lives, Beautiful Experiments by Saidiya Hartman.
For her study of the alternative paths traced by young black women in New York and Philadelphia at the turn of the twentieth century, Hartman, a professor of English at Columbia, adopts a literary rather than an academic register. She gives voice to a wide-ranging chorus of women telling a story of resistance to an oppressive reality. In search of the ordinary, the anonymous, she turns to the archives: to police reports, photographs, and clinical notes with the aim of locating those who are otherwise lost. These 'ordinary' lives offer glimpses of thrilling possibilities of how to live.
Hartman allows these historical voices to fluidly reverberate in the body of the narrative.  Although the theoretical and cultural world of our contemporary moment, from Fred Moten to Audre Lorde, is not absent, the principle artists and theorists here are the chorus girls, free women, and other forgotten figures. This book is an offering of possibilities within waywardness that should be read widely as an active text within the present, not simply a chronicle of the past. The various narratives are rich and strongly written with the work carefully structured.
An "art of subsistence," Hartman suggests, is as resonant and worthy of study as that of a Thomas Eakins photograph or painting.
An "art of subsistence," Hartman suggests, is as resonant and worthy of study as that of a Thomas Eakins photograph or painting. Hartman begins her inquiry by looking at a troubling Eakins photograph of a very young girl. Hartman then looks not for a way to erase the traces of trauma and violence but searches for other images and stories to find a possible lifeworld for the girl. It is in thinking about art and what art might be that Hartman's book is at its most resonant and wide ranging.
A riot at the cruel 'reformatory' to which many of the women are sent is "sonic tumult and upheaval—it was resistance as music." In the case of a chorus girl, "choreography—the practice of bodies in motion—was a call to freedom… It was an inquiry about how to live when the future is foreclosed." The erotic provides both a frequent excuse for arrest and the sending of women to the reformatory yet also allows a possible freedom: "a small rented room was a laboratory for trying to live free in a world where freedom was thwarted." Gender is brought forward as a space for experimentation and variance as well. What is foregrounded is possibility: what could an art of living be, particularly when one "wasn't meant to survive?" We see how freedom is possible amidst oppression and against all odds.
Late in the book, Hartman writes that, in an erotic instance, "the utter dissolution of the bounded, discrete self was the gift." This book is this kind of gift. Through a disparate archive and a lyrical and rich use of language, Hartman finds and reveals a collective revolution, one of culture, sexuality, and art and away from any singularity. There is an opportunity offered in the collective, apart from the singular. Now the question is what echoes will reverberate for new possibilities today.
---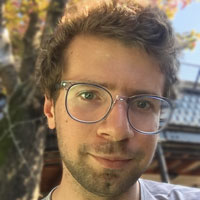 Gabriel Chazan is an art historian, focusing on photography and gender. Gabriel recently completed an MA at University College London.