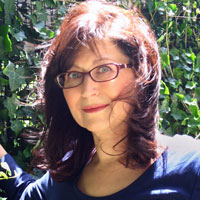 Lynn Levin's newest books are the poetry collection Miss Plastique (Ragged Sky, 2013), a Next Generation Indie Book Awards finalist in poetry, and Birds on the Kiswar Tree (2Leaf Press, 2014), a translation from the Spanish of a collection of poems by the Peruvian Andean poet Odi Gonzales. She is co-author of Poems for the Writing: Prompts for Poets (Texture Press, 2013), a Next Generation Indie Book Awards finalist in education/academic books. Her poems, essays, short fiction, and translations have appeared in Painted Bride Quarterly, Michigan Quarterly Review, Cleaver, The Hopkins Review, Rattle, Young Adult Review Network, and other places. She teaches at Drexel University and the University of Pennsylvania.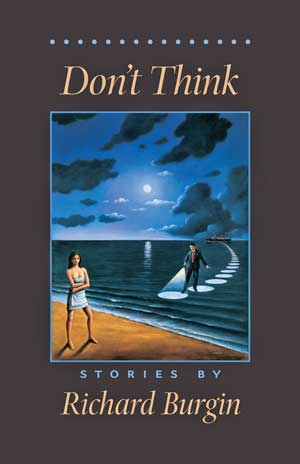 DON'T THINK by Richard Burgin Johns Hopkins University Press, 184 pages
reviewed by Lynn Levin
When you read Richard Burgin's fiction, be prepared to slip into the lives of the neurotic, the slightly or very twisted, the disconnected, and the agonizingly lonely. And expect to find yourself sympathizing with them.
Don't Think
, Burgin's newest collection of short stories (and his nineteenth book), is one of his very best. The author's straightforward and suspense-driven storytelling voice is as compelling as ever, the stories somewhat spooky and darkly comic. They give you the willies and keep you coming back for more. But Burgin, in this latest collection, demonstrates a new empathy for his characters. This notable evolution gives the characters softer landings and a fuller resonance in the reader's imagination. The protagonists of
Don't Think
are mostly single middle-aged men, isolated souls detached from parents, siblings, children, ex-lovers, and the few friends they ever had. The rest of the dramatis personae comprise drug dealers, prostitutes, molesters, users, charlatans, rivals, and seducers, many of whom turn on the hapless stiffs who venture into their webs. The book opens with the relentlessly lyrical and meditative story "Don't Think," which is narrated in the second ...
Read the full text
---