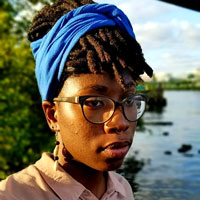 Kristie Gadson is a copywriter by day, a book reviewer by night, and an aspiring comic book artist in-between time. Her passions lie in children's books, young adult novels, fantasy novels, comics, and animated cartoons because she believes that one is never "too old" to learn the life lessons they teach. Kristie resides in Norristown on the outskirts of Philadelphia PA, which she lovingly calls "her little corner of the universe."
---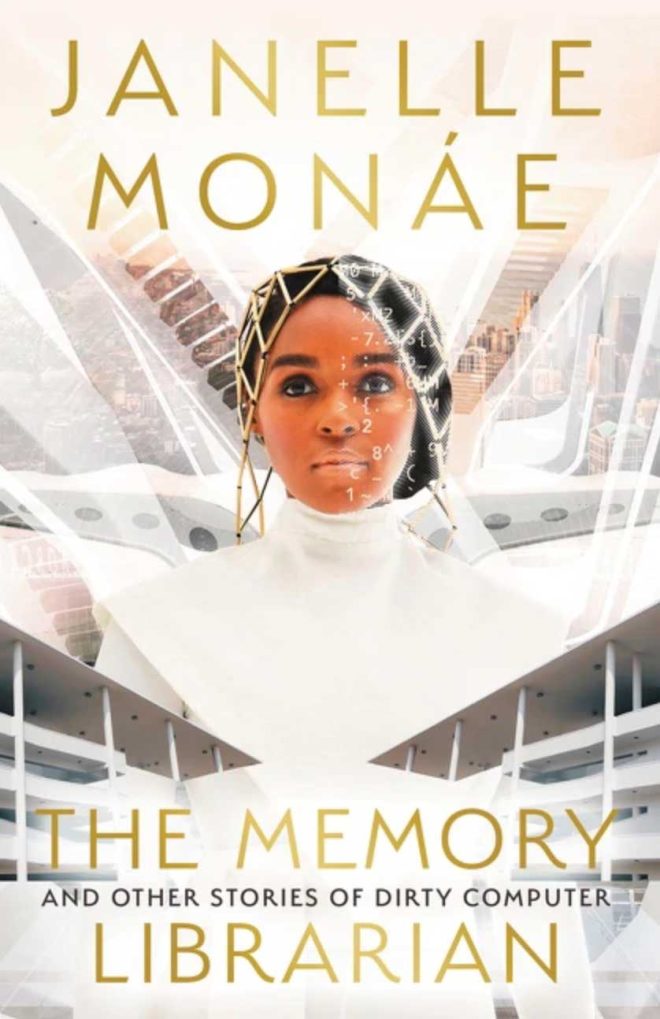 THE MEMORY LIBRARIAN AND OTHER STORIES OF DIRTY COMPUTER by Janelle Monáe Harper Voyager, 321 Pages reviewed by Kristie Gadson In her latest album
Dirty Computer
, songstress and visionary Janelle Monáe sings of a future bathed in the blinding light of a new regime. In a world where an individual's inner circuitry—their deepest thoughts, feelings, and desires—faces judgment from the illuminating eye of New Dawn, freedom is sought out by those who find liberation in the shadows. Monáe's songs follow the story of Jane 57821, whose queerness made society view her as a deviant with unclean coding—a "dirty computer." Dreaming of a better future, Jane 57821 broke free of the chains of New Dawn by daring to remember who she really was, sowing the seeds of revolution in her wake.
The Memory Librarian and Other Stories of Dirty Computer
is a collaborative work with influential writers of the Afrofuturism genre, exploring the expanded mythos Monáe created through her uniquely futuristic yet funky sound. Taking place in the same universe as
Dirty Computer
,
The Memory Librarian
is a collection of short stories set after Jane 57821's daring escape. In the introduction "Breaking Dawn," Monáe's world unfolds like a memory uncurling itself ...
Read the full text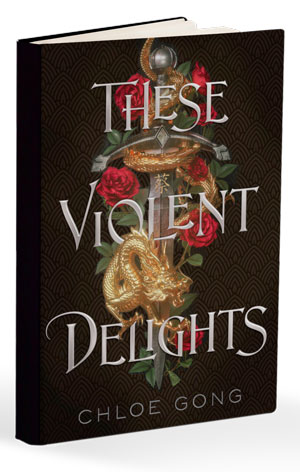 THESE VIOLENT DELIGHTS by Chloe Gong Simon Pulse, Simon & Schuster, 464 pages
reviewed by Kristie Gadson
Chloe Gong's
These Violent Delights
is a vibrant reimagining of William Shakespeare's
Romeo and Juliet
, taking place during the Roaring Twenties in Shanghai of 1926. Gong's tale of two star-crossed yet ill-fated lovers begins in the middle of a fierce blood feud between two warring gangs: the Scarlet Gang and the White Flowers. Described as "an age-old hatred whose cause had been forgotten to time," their bitter vendetta runs deeper than the Huangpu River that cuts through the city. The weight of each gang's future rests heavily on the shoulders of both Juliette Cai, heir to the Scarlets, and Roma Montagov, heir to the White Flowers. The pain of betrayal burns at each heir's core, engulfing their previous love in flames. However, when a sinister presence lurking within the depths of the Huangpu threatens all of Shanghai, Juliette and Roma must work together if they ever hope to save everyone, including each other. I thoroughly enjoyed Gong's rendition of a timeless classic, combining Shakespearean pomp with Jazz Age flair. Her story of Juliette and Roma still rings true to the original, but what ...
Read the full text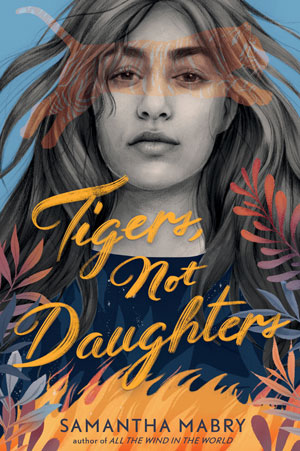 TIGERS, NOT DAUGHTERS by Samantha Mabry Algonquin Young Readers 288 pages
reviewed by Kristie Gadson
Samantha Mabry's
Tigers, Not Daughters
is a modern-day ghost story that follows the Torres sisters—Jessica, Iridian, and Rosa—one year after the untimely death of their oldest sister, Ana. Wracked with grief, the Torres sisters ache for Ana; but their profound sadness is met with unexpected events that eventually make their sister's presence known: raps on doors and windows, writings on the walls, sensory overload, recurring storms, flickering lights, dying animals, and one escaped spotted hyena lurking in the darkness of their neighborhood in Southtown. Ana reappears in a way the girls can't begin to imagine and returns with a vengeance they don't understand. Mabry tells a riveting tale of three sisters who discover the power of sisterhood and what it means to stay together despite insurmountable, unnatural odds. What stood out to me while reading
Tigers, Not Daughters
was how colorful and tangible each of the Torres sisters is. Their characterization is well-rounded, Mabry vividly telling the story through the individual perspectives of each sister, as well as including a fourth perspective of a character that watches them from afar. Each sister is unique in ...
Read the full text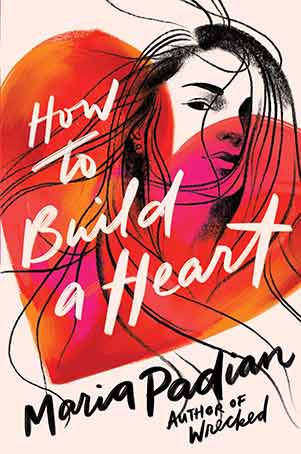 HOW TO BUILD A HEART by Maria Padian Algonquin Young Readers, 339 pages reviewed by Kristie Gadson
Purchase this book to benefit Cleaver
Isabella Crawford doesn't keep secrets, she guards them. Protects them:
People love to talk about themselves, and if you keep directing the conversation and questions back to them, they leave the interaction with the impression you're the absolute best. Even though you haven't told them a damn thing.
I'm crazy good at this game. And I've had years of practice.
For Izzy, a failure to safeguard a secret means the life she meticulously crafted for herself is in jeopardy. She'd prefer
not
to keep most of her life hidden away; but she also knows that the less you share about yourself, the less you get hurt. In her new novel
How to Build a Heart,
Maria Padian brings us into Izzy's world with one of her biggest secrets: she's poor and lives with her mother, little brother, and dog in Meadowbrook Gardens, a trailer park on the outskirts of town. Aside from her best friend and closest confidante, Roz, nobody knows where she lives – or how she's lived. And she intends to keep it that way ...
Read the full text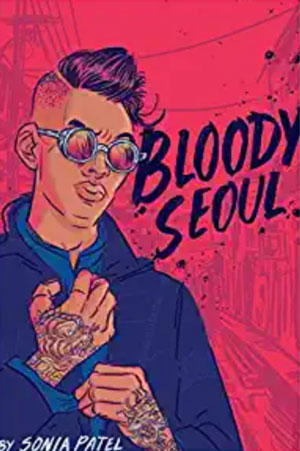 BLOODY SEOUL by Sonia Patel Cinco Puntos Press, 276 Pages
reviewed by Kristie Gadson
Purchase this book to benefit Cleaver
To Rocky, the city of Seoul is truly something to behold. Sprawling skyscrapers dare to kiss the sky, thousands of lights rival the sun at night, and millions of people bustle through at any given moment, while the Han River remains a calm force through it all. And it will soon be his to rule, just like his father, the leader of the city's most notorious gang, Three Star Pa. However, despite Rocky being the sole heir and next in line to become the big boss, his father refuses to turn the gang over to him. Frustrated, Rocky isn't entirely surprised. It's one of too many unanswered questions that plague him, especially since his mother's faded memory threatens to slice the edges of his own mind like a knife. Aim. Throw. Sixteen times, one for every year of my life. Aim. Throw. Ten times, one for every year mom's been gone. Aim. Throw. Ten times, one for every year Dad's been the most pissed off person I've ever known. In Sonia Patel's poetic, fast-paced and electrifying second novel
Bloody Seoul, ...
Read the full text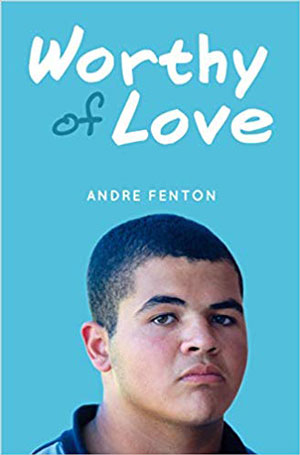 WORTHY OF LOVE by Andre Fenton Formac Publishing Company Limited, 199 Pages
reviewed by Kristie Gadson
Purchase this book to benefit Cleaver
Two hundred and eighty pounds. For Adrian Carter that number isn't just his weight, it is his shame. A shame he tries to hide underneath layers of black clothing but still faces every day as he is bullied for his size. Tired of the constant ridicule and feelings of inadequacy, Adrian decides enough is enough, and he vows to shed the pounds one way or the other…no matter the cost. Andre Fenton's heartful debut novel 
Worthy of Love 
follows Adrian as he struggles not only with his weight, but with his own sense of self-worth. Candid, earnest, and full of emotion, Fenton gives us a unique yet personal story about one journey toward self-love. Desperate to drop his weight, Adrian scrounges up enough money to enroll in a few kickboxing classes. Along the way he meets Melody Woods, a skinny, quirky girl with a passion for health and fitness. Strong-willed but gentle, Mel's confidence shines – which both intimidates and enthralls the less confident, timid Adrian. Much to Adrian's surprise, Mel is unfazed by his size and decides to help ...
Read the full text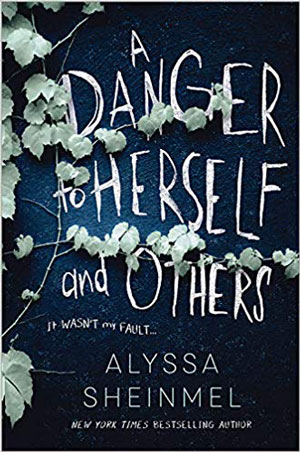 A DANGER TO HERSELF AND OTHERS by Alyssa Sheinmel Sourcebooks Inc, 338 Pages
reviewed by Kristie Gadson
Purchase this book to benefit Cleaver
Hannah Gold was supposed to be enjoying everything California had to offer; getting ahead on her studies at a collegiate summer program; hiking through the mountains and sunbathing on the beach; enjoying her summer with her roommate and new best friend, Agnes. That is, until Agnes falls and lapses into a coma, and Hannah finds herself institutionalized in a seven-foot by eight-foot room, where she doesn't feel she's supposed to be at all. Alyssa Sheinmel's engrossing novel 
A Danger to Herself and Others,
is an intriguing page-turner set almost entirely within the walls of a mental institution. It delves deep into Hannah's mind as she wrestles, not only with what happened the night of Agnes' fall, but with her own mental state. Reminiscent of Ken Kesey's classic novel 
One Flew Over the Cuckoo's Nest,
Hannah is this story's R.P. McMurphy – the intelligent, conniving, and self-proclaimed "sane" protagonist of her own narrative. She goes about her first days studying her surroundings, taking note of certain privileges that will get her ever closer to freedom (group showers, cafeteria access, and ...
Read the full text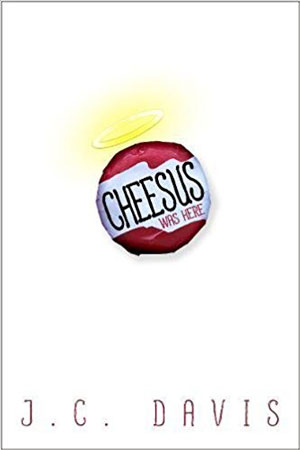 CHEESUS WAS HERE by J.C. Davis Sky Pony Press, 242 pages
reviewed by Kristie Gadson
Purchase this book to benefit Cleaver
In the small town of Clemency, Texas Sunday morning worship is even more important than Friday night football. With a population of 1,236 and only two churches in town, everyone looks forward to putting on their Sunday best and lifting the Lord's name on high. That is, everyone except Delaney Delgado, the main character in J.C. Davis' debut novel, who chooses to spend her Sundays working at the local gas station. Her sanctuary lies behind the cashier's counter where she's free to observe the spectacle without having to engage in any of it. However, when her coworker discovers the face of baby Jesus on a wheel of Babybel cheese, Clemency goes into a frenzy of miraculous proportions. Word travels fast in a small town, and it isn't long until news of baby Cheesus spreads like wildfire. Del watches in horror as her quiet life becomes an uproar, with classmates and citizens claiming they were healed after they gazed upon the blessed wheel of cheese. How anyone could believe in miracles—or God for that matter—is beyond her; but matters get ...
Read the full text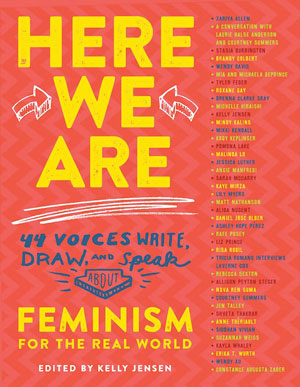 HERE WE ARE: FEMINISM FOR THE REAL WORLD
edited by Kelly Jensen
Algonquin Young Readers, 218 pages
reviewed by Kristie Gadson
Feminism. It's an ideology that has long been approached with trepidation, met with both skepticism and controversy. There have been countless articles, papers, films, and books exploring and defining the concept. However,
Here We Are
is more than a series of essays on feminism. It's a collection of stories, blog posts, comics, drawings, and interviews featuring an array of different voices – each more unique than the last – describing what feminism means and how it plays a role in our lives. Each page encourages readers to think about how they, as individuals, can relate to a belief that strives to unite us as a whole. "The people and the world around us shape our individual path to feminism…The journey is always changing, always shifting, and influenced by our own experiences and perspectives." The book is structured like a scrapbook, having a combination of calligraphy, designs, and doodles drawn across the pages, accenting each chapter. Not only is this visually appealing, it creates a sense of comfort that softens the intensity of the subject matter. Through its playful design ...
Read the full text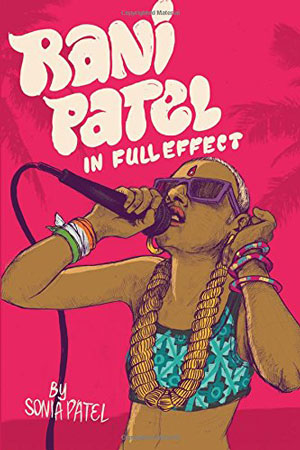 RANI PATEL IN FULL EFFECT by Sonia Patel Cinco Puntos Press, 314 Pages
reviewed by Kristie Gadson
Purchase this book to benefit Cleaver
In her debut young adult novel
Rani Patel in Full Effect,
Sonia Patel takes us back to the era of faded box cuts, high-top Adidas, and gold chains as thick as your wrist; to the era where hip-hop reigned supreme and rhymes flowed out of boom boxes like water down Moaula Falls. The year is 1991, and here we meet Rani Patel, a straight-A student council president by day and an emerging rapper under the stage name MC Sutra by night. In a one-of-a-kind mixture of nineties slang, pidgin Hawaiian, and traditional Gujarati, Rani's story is told from a perspective that's undeniably fresh and unapologetically raw. From the very beginning the book ensnares you with a powerful scene of Rani shaving her head after seeing her father with another woman. As her tears fall so, too, does all of her hair, giving herself the Indian mark of a widow. Her father once meant everything to her, and she meant everything to him—or so she thought. He lovingly called her his princess, and for a time they were ...
Read the full text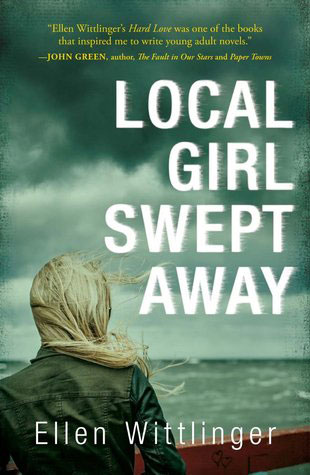 LOCAL GIRL SWEPT AWAY
by Ellen Wittlinger
Merit Press, 269 pages
reviewed by Kristie Gadson
Ellen Wittlinger's
Local Girl Swept Away
is a gripping story of loss, denial, and deception wrapped up in a page-turning mystery that's hard to put down. When Lorna is pulled underwater during a storm, her death shakes the community of Providencetown, but no one is more shaken than her best friend Jackie Silva. Lorna was everything Jackie feels she isn't: untamed, beautiful, brave, and outgoing—not to mention lucky enough to have had Jackie's crush, their best friend Finn, as her boyfriend. Jackie is the undisputed number two and it's something she has accepted about herself. But, with Lorna gone, life becomes confusing and uncertain. Who is she now? In Lorna's absence, Jackie slowly builds the strength to rediscover parts of herself she had forgotten. Her love of photography takes on a new fervor and, through the camera lens, she experiences the parts of her life that still hold meaning. Her increased volunteer work at the Jasper Street Arts Center opens doors that she didn't know could be opened: a chance at getting into her dream school, the Rhode Island Institute of design, and ...
Read the full text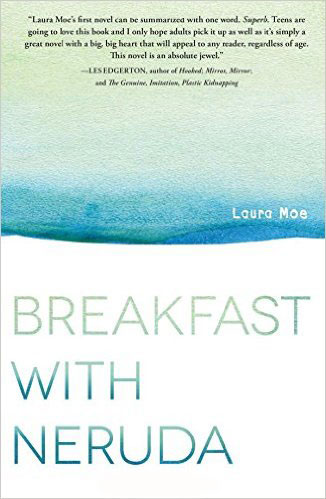 BREAKFAST WITH NERUDA by Laura Moe Merit Press, 252 pages
reviewed by Kristie Gadson
At some point in our lives, many of us bury parts of ourselves that we aren't ready to face. These layers can form over time; from people we've encountered, from situations we've endured, or from issues we've found lodged deep within our psyche. They can protect us, like a shield, from life's many fluctuations, and they can contribute to a great part of who we are. However, this protection can come at a cost–we can become distant, untouchable, and unreachable to those we love or resist the change we need to grow. In Laura Moe's debut novel,
Breakfast with Neruda
, we journey with Michael Flynn as he learns to peel back the layers that have shielded him for so long. We first meet Michael spending the summer cleaning his school, which serves as the first part of his two-part sentence after detonating his locker in an ill-conceived attempt to destroy his ex-best-friend's car. Through Moe's simple, yet, descriptive, writing, we soon realize that being condemned to custodial work and having to repeat his senior year are the least of Michael's worries. I go out to my car ...
Read the full text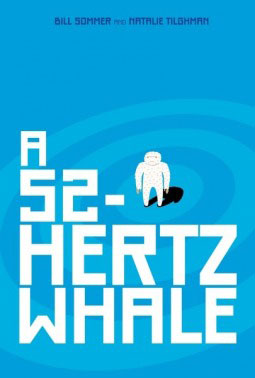 A 52-HERTZ WHALE by Bill Sommer and Natalie Haney Tilghman Carolrhoda Lab, 197 pages
reviewed by Kristie Gadson
When a humpback whale becomes separated from its pod, it emits a unique song in an effort to find its way back to its loved ones. When certain people experience feelings of isolation, they seek companionship through indirect social interaction. Bill Sommer and Natalie Haney Tilghman's
A 52-Hertz Whale
explores the nature of loneliness through a series of email correspondences, all between people with little else in common other than the desire for understanding. From the conversations of these starkly different people springs a series of beautiful, if uncanny, friendships.
A 52 Hertz-Whale
reveals that some of the most meaningful relationships can be forged even when the only thing we have in common is the fear of being alone. Fourteen-year-old James Turner ("
[email protected]
") sends his first email after discovering that his adopted humpback whale, Salt, was separated from its migratory pod. Recent film graduate Darren Olmstead ("
[email protected]
") receives the long email detailing James' efforts to uncover the lost whale's whereabouts, and a plea for Darren's assistance. What a kid from a middle school social skills class wants with the guy who ...
Read the full text