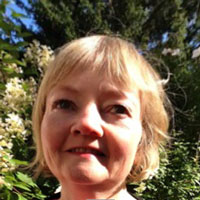 Colleen Davis is a Pennsylvania writer and author of the website Between the Pond and the Woods, which provides information and a Facebook forum for dementia caregivers. Her writing has been featured in Making Sense of Alzheimer's, Elephant Journal, and on episodes of the television documentary  Philadelphia: The Great Experiment.
---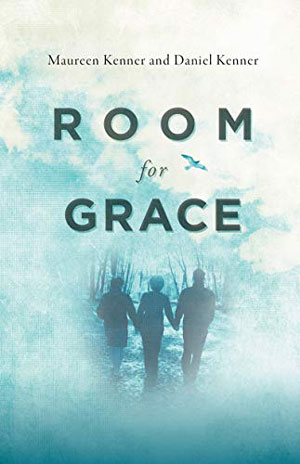 ROOM FOR GRACE
by Maureen and Daniel Kenner Silver Boot Imprints, 213 pages
reviewed by Colleen Davis
Grief is a waiting room with broken blinds. Cracks in the slats reveal some light outside, but since the pulleys won't move, it's impossible to know when—or if—the sun will shine on us again. The first time you lose a parent, this room feels strange and its shadows thwart your compass.  Like death itself, you've been told that grief brings anguish. Yet until it happens, it's hard to imagine what it really feels like to lose your mom or dad. When my father died, I barely ate a thing. I started buying coffee on the way to work each day because the hot cup gave me a weird kind of comfort. If you can feel that heat burning through winter gloves, you know you're still alive. If you can swallow the coffee, your heart will beat its way through another gloomy day. Six months after my dad's funeral I wore a red dress to the office. A friend looked at me and said, "Now you look more like yourself." I was not aware that I'd ever been any different. Three weeks after ...
Read the full text