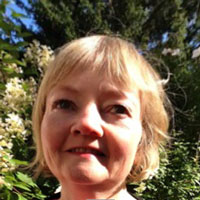 Colleen Davis is a Pennsylvania writer and author of the website Between the Pond and the Woods, which provides information and a Facebook forum for dementia caregivers. Her writing has been featured in Making Sense of Alzheimer's, Elephant Journal, and on episodes of the television documentary  Philadelphia: The Great Experiment.
---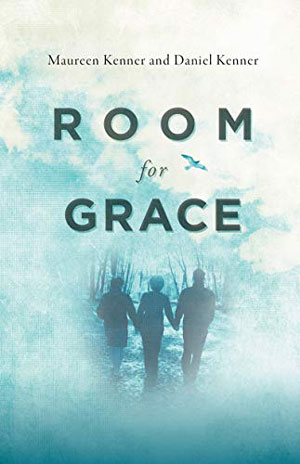 ROOM FOR GRACE
by Maureen and Daniel Kenner Silver Boot Imprints, 213 pages
reviewed by Colleen Davis
Purchase this book to benefit Cleaver
Grief is a waiting room with broken blinds. Cracks in the slats reveal some light outside, but since the pulleys won't move, it's impossible to know when—or if—the sun will shine on us again. The first time you lose a parent, this room feels strange and its shadows thwart your compass.  Like death itself, you've been told that grief brings anguish. Yet until it happens, it's hard to imagine what it really feels like to lose your mom or dad. When my father died, I barely ate a thing. I started buying coffee on the way to work each day because the hot cup gave me a weird kind of comfort. If you can feel that heat burning through winter gloves, you know you're still alive. If you can swallow the coffee, your heart will beat its way through another gloomy day. Six months after my dad's funeral I wore a red dress to the office. A friend looked at me and said, "Now you look more like yourself." I was not aware that I'd ever ...
Read the full text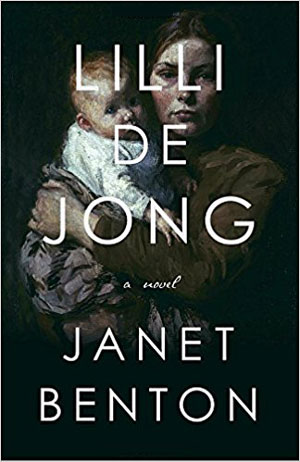 A Conversation with Janet Benton author of LILLI DE JONG published by Nan A. Talese/Doubleday Interview by Colleen Davis
Janet Benton's debut novel,
Lilli de Jong
, has received praise from critics and readers alike. Kirkus Reviews called the book a "monumental accomplishment." Both National Public Radio (NPR) and Library Journal recognized it as a Best Book of 2017. Lilli de Jong was also a 2017
Goodreads
semifinalist for Best Historical Fiction, sharing space on the list with works by Pulitzer Prize winners Michael Chabon and Jennifer Egan. Read Joanne Green's
Cleaver
review here.
While this is Benton's first published novel, she has maintained a presence in metropolitan Philadelphia through years of work as a writer and editor. Her pieces have been published in magazines and newspapers (including the New York Times "Modern Love" column), and she's taught writing at four universities. She also serves as a mentor and teacher at The Word Studio, a creative center that's been a talent incubator for local writers. While the triumph of her first novel may look like
an
overnight success, her achievements are the product of decades of diligent effort. Benton's mastery of craft elevates the tale of Lilli de Jong to a tour-de-force ...
Read the full text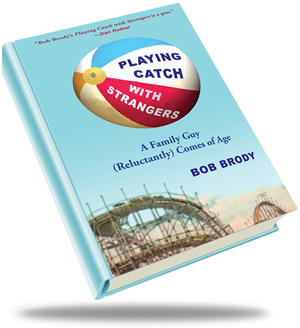 PLAYING CATCH WITH STRANGERS A Family Guy (Reluctantly) Comes Of Age
by Bob Brody Heliotrope Books, 230 pages
reviewed by Colleen Davis
Most mornings I lie in bed wondering how I can summon the courage to get out from under my big, warm comforter. It seems to be the only thing protecting me from the harshness of this ceaseless winter and the bitter talk that plagues our land. Over the course of the past year, our nation's Talker in Chief— and the media in general—have encouraged us to despise foreigners, hate losers, question the motives of practically every man we've ever met, transform our neighbors' health care subsidy into a tax break for the wealthy, and offer our children as targets for assault weapon enthusiasts. If you're not endowed with a strong sense of irony, it can be hard to summon a smile. Since today's newspapers rarely have the resources to support journalism that's more than skin deep, I've been reading books to help me through this dark cultural period. I read with the hope that I'll learn something to help me cope with the meanness around me, to escape from the meanness completely, or to simply help me ...
Read the full text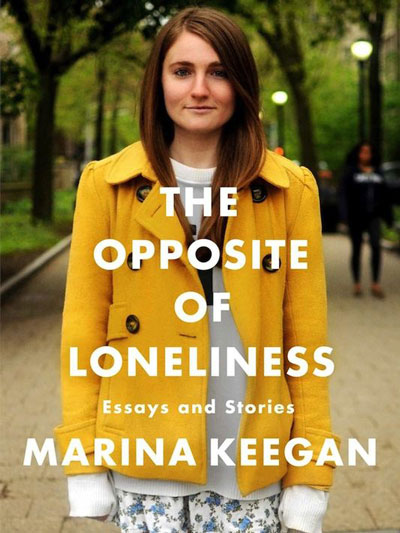 THE OPPOSITE OF LONELINESS by Marina Keegan Scribner, 240 pages
reviewed by Colleen Davis
There's a stretch of Philly's Walnut Street Bridge that makes me tap my brakes. I'm not a slow driver by nature, but that corner with the new streetlight always makes me reduce speed. About a year ago, a young man lost his life right there, when two cars collided. As one of the vehicles spun onto the sidewalk, Zachary Woods climbed the streetlight to avoid the car. Unfortunately the vehicle knocked both man and lamppost over the bridge. If the story isn't sad enough, consider how talented Zachary was: he'd received dual admission to the MBA program at the Wharton School and a selective International Business program with the Lauder Institute. The guy was fluent in Chinese, skilled in international investment, and a record-breaking NCAA swimmer. No calculator is sophisticated enough to tally what the world lost during that crash. The memory of this incident haunted me as I read
The Opposite of Loneliness
, a collection of pieces written by Marina Keegan. Her title essay scored more than a million Internet hits shortly after its online publication. Marina, whose lovely smile adorns the book jacket, earned ...
Read the full text
POLAR BEARS
by Colleen Davis
I hadn't spent a winter with my mom since high school. What I recalled from childhood winters was sweet: snow forts and sleigh rides that ended with hot cocoa. It never occurred to me that my parents' work doubled in winter: shoveling sidewalks and driving scared on icy roads to keep our cupboards full. Now that Mom was with me again, my learning curve sat there like an Alp. Even a first-rate athlete would dread this uphill climb. Mom has always been sensitive to cold. During my coal country childhood, she wrapped us up like grannies in long wool blankets she crocheted. Now when she's at my house, she sets her bedroom thermostat at 75 degrees. It makes me feel like a burning cookie. But if I turn it down, she'll crank it up after I leave the room. By the time I wake her in the morning, the heater might be up to 90 degrees because she can't read the numbers on the dial. Once it's that warm she won't leave her room because the rest of the house feels like an icebox. Aside from her body, her mind is not improving. Despite ...
Read the full text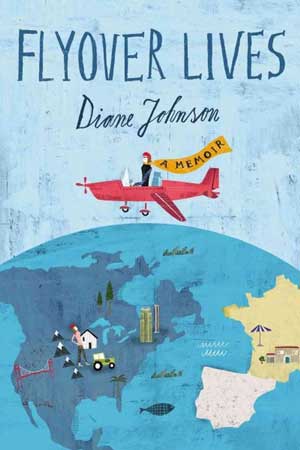 FLYOVER LIVES: A MEMOIR by Diane Johnson Viking, 265 pages
reviewed by Colleen Davis
It takes guts to become a writer. Not because it's a dangerous profession, but a person drawn to serious writing often discovers that there's no clear employment path. Some people pursue newspaper or magazine jobs, and these positions can offer training and guidance to novice writers. But for those like me, who feel no calling for hard journalism, becoming a writer has meant making a series of strange, often irrational, choices. The careers of beloved authors provided me with my only roadmap. Unfortunately, most of the writers I admired were men who never faced the same social dilemmas (marry/don't marry; kids/no kids, etc.) that stymied me, a resolute female from birth. Despite the gender issues, Fitzgerald and Hemingway inspired me to pursue the expatriate tradition. I traveled in France, Brazil, and Japan. I moved to Mexico, lived on a vineyard in Italy. I searched for unusual opportunities to write and when they were not forthcoming, I invented new ones. My efforts brought me years of random joy and satisfaction. Somewhere along the way, I stumbled on the novels of Diane Johnson. It was incredibly reassuring to ...
Read the full text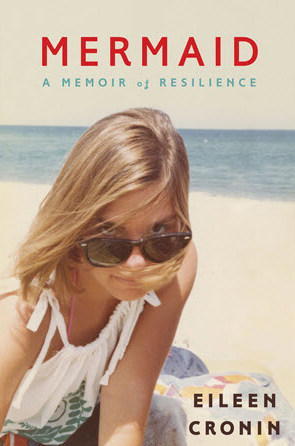 MERMAID: A Memoir of Resilience by Eileen Cronin W.W. Norton, 336 pages 
reviewed by Colleen Davis
When I read a memoir, I feel like I'm climbing into the kitchen of someone I've never met to see if their recipes for life trump mine. It's amusing—and sometimes shocking—to discover the great variety of messes humans can create with similar ingredients. Lives get twisted and re-shaped by crazy family members, creative impulses, and random events. But some people get a truly strange variable thrown into their stew. Eileen Cronin, for example, was born without legs. You might think that if you've spent your earthly time in prime physical condition, her story will not connect with yours. But that's not how Cronin's memoir,
Mermaid
, comes across. Sure the young Eileen is at a great disadvantage in her early years. She must "squiddle" from one place to another instead of walk. But once she's old enough to get prosthetic legs, her challenges start to resemble those of typical teenagers. In fact, it seems that the most complex feature of Cronin's life is not her lack of legs. She has a much tougher time navigating the shifting emotional currents set off by members of her ...
Read the full text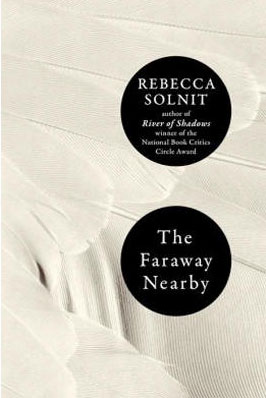 THE FARAWAY NEARBY by Rebecca Solnit Viking, 272 Pages
Reviewed by Colleen Davis
  Once a month my Saturday morning yoga class swaps our beloved Iyengar teacher for a visiting Power yoga trainer from Manhattan. Captain Kate is not her real name, but that's what I call the woman who drives us through 85 minutes of fast, challenging postures which are not all that different from our normal fare. What Kate changes is the pace of our effort and the time we spend holding each pose. Under her direction, my country classmates and I move at the speed she expects from students in her 105-degree New York studio. Our local practice site has no amped up heating system, but a class with Kate still leaves us drenched. This is her rigorous lead up to the final moment when we gratefully follow Kate's instruction to "lower our head and bow our mind to the power of the heart." After all the physical exertion we've just endured, this commandment becomes easier to follow and sweet to feel. Rebecca Solnit is a writer who also understands a thing or two about the power of rigor. Her writing displays a masterful command of language, imagery, ...
Read the full text