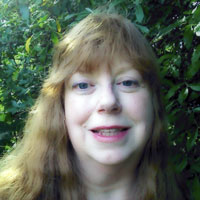 Kathryn Kulpa was a winner of the Vella Chapbook Contest for her flash chapbook Girls on Film (Paper Nautilus) and received the First Series Award in Short Fiction for her story collection Pleasant Drugs(Mid-List Press).  Her work has appeared in Jellyfish Review, Monkeybicycle, Smokelong Quarterly, and Evansville Review, and she serves as flash fiction editor for Cleaver magazine. Kathryn leads writing workshops in public libraries throughout Rhode Island and has been a visiting writer at Wheaton College. She was born in a small state, and she writes short stories.
---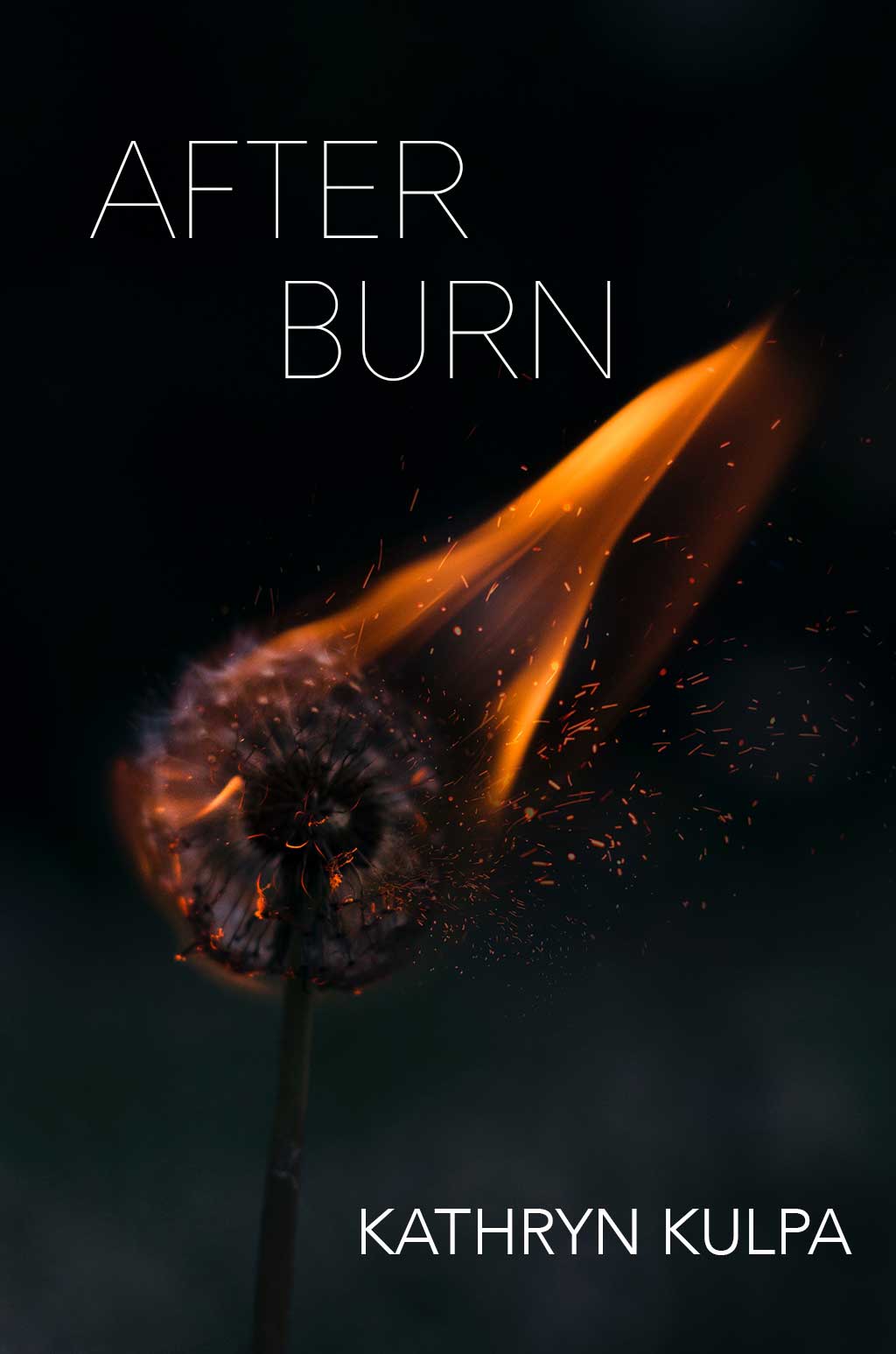 AFTERBURN
A Workshop the Art of Flash Revision
Taught by Cleaver Flash Editor 
Kathryn Kulpa
3 weeks August 3 to August 22
Click here to register
$125 early bird / $150 regular Class limit: 12 Questions:
kkulpa@cleavermagazine.com
Flash fiction may be born in a lightning flash of inspiration, but crafting works of perfect brevity requires time and patience: sometimes cutting, sometimes adding, and sometimes starting all over again. In very short stories, every word must work, and revision is as much a part of writing flash as it is of writing longer prose. In this hands-on workshop, we'll practice the art of revision. Flash fiction writer and editor Kathryn Kulpa will share first drafts, revisions, and published versions of her own work and that of other flash and short fiction writers. Students will learn different revision strategies and how to apply them to their own work. We will create new flash together and work on taking it through several revisions, and students will also have the chance to bring existing stories to the workshop to revise with a goal of publication. Kathryn Kulpa was a winner of the Vella Chapbook Contest for her flash chapbook
Girls on Film
(Paper Nautilus) ...
Read the full text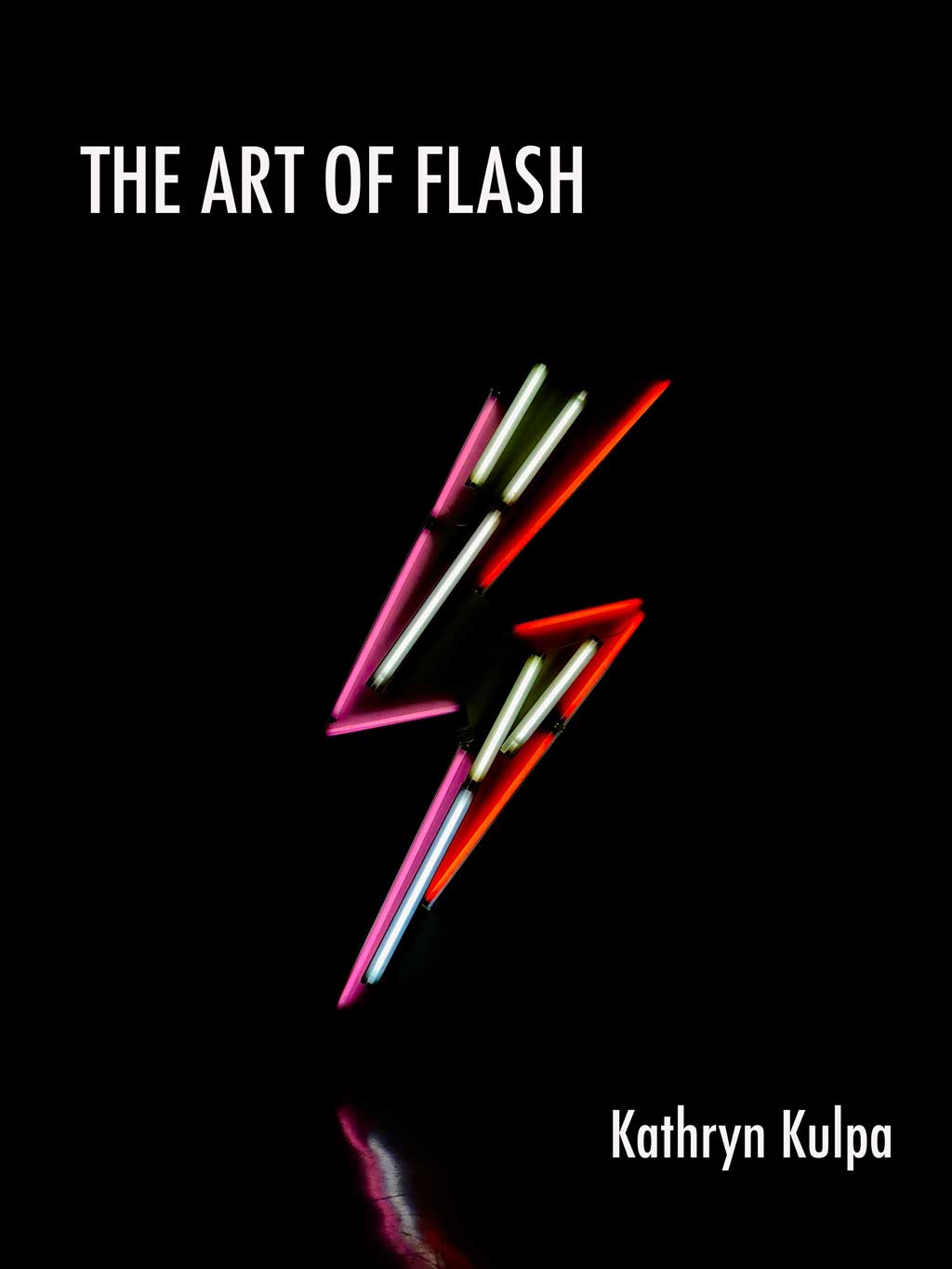 THE ART OF FLASH
A Workshop in Fiction and Nonfiction
Taught by Cleaver Flash Editor
Kathryn Kulpa
Both sessions of Kathryn Kulpa's The Art of Flash are sold out—new classes by Kathryn will be announced shortly!
Session 2: 5 weeks
June 20 — July 25, 2020
Register now
$125 early bird / $150 regular
Class limit: 12
Questions: kkulpa@cleavermagazine.com [sold out]
Session 1: 5 weeks
May 9 — June 6, 2020
$125 early bird / $150 regular
Class limit: 12
Questions: kkulpa@cleavermagazine.com [sold out]
Flash is a genre defined by brevity: vivid emotions and images compressed into a compact form. We most often see flash fiction, but flash can also encompass prose poetry, micro memoir, lyric essays, and hybrid works. In this class, we will take a close look at different styles and forms of flash fiction, as well as flash nonfiction, hybrid, and experimental works. Each week, we will read and discuss one or more example works and generate new work from prompts. Students will share their work for peer and instructor feedback, then will choose one story to revise for the final class. This workshop has weekly deadlines and assignments to help motivate you to write, but the ...
Read the full text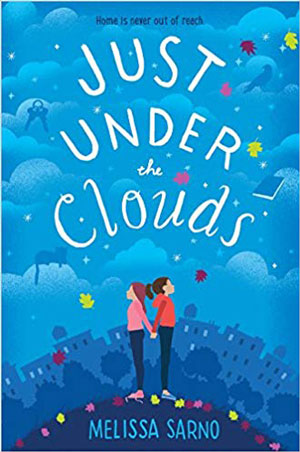 A Conversation with Melissa Sarno
author of JUST UNDER THE CLOUDS
published by Knopf Books for Young Readers
Interview by Kathryn Kulpa
Melissa Sarno reviews children's and young adult books for Cleaver and has just published her debut middle-grade novel,
Just Under the Clouds
(Knopf Books for Young Readers, 2018). It tells the story of Cora, a middle-school girl trying to find a place to belong. Cora's father always made her feel safe, but now that he has died, she and her mom and her sister Adare have been moving from place to place, trying to find a stable and secure home they can afford. Cora is also dealing with bullying at school and is sometimes challenged by looking after her sister, who has learning differences. But her life holds some good things, too, like a free-spirited new friend and her father's tree journal, where he kept notes about the plants he took care of. Cora has kept his book and uses it as a way to record her own observations and feelings as she looks for her own true home in the world.
While many children experience homelessness, it's a subject that is seldom explored in contemporary children's fiction, ...
Read the full text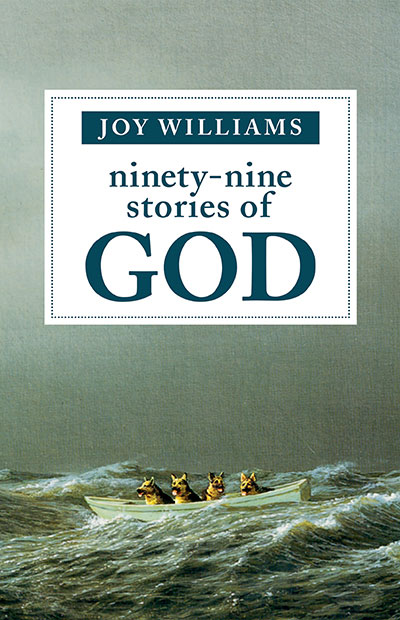 NINETY-NINE STORIES OF GOD by Joy Williams Tin House Books, 151 pages
reviewed by Kathryn Kulpa
Joy Williams is an author whose work I sought out because once, in a review, someone compared me to her, and since I hadn't heard of her before, it seemed like a good idea to read her. It was a happy discovery. Still, she was not an author I associated with flash fiction. Her dense, full short stories seemed more like novels writ small. Things change. In
Ninety-Nine Stories of God
, Williams has pared away all but the essentials. These very short prose pieces are novels written in miniature, pocket epics and cryptic parables etched on the head of a pin. Most are not more than two pages, some are a single paragraph, and a few are just one or two sentences: simple, even stark, yet weighted. The sixty-first story, "Museum," for example, is one rueful sentence: "We were not interested the way we thought we would be interested." Williams's small stories, like the best flash, keep most of the iceberg under the water, leaving us with as many questions as answers. Each story ends, rather than begins, with a title, which often serves ...
Read the full text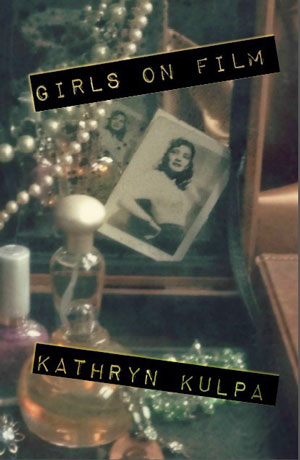 A CONVERSATION WITH KATHRYN KULPA
author of Girls on Film Paper Nautilus Press, 2015 Vella Chapbook Winner
interviewed by Michelle Fost
I had the chance to catch up with fellow Cleaver editor Kathryn Kulpa about her chapbook, 
Girls on Film
. It is just out from Paper Nautilus and was a winner of the press's Vella Chapbook Contest. An intriguing part of the prize is that the writer receives a hundred copies of the beautifully designed chapbook to distribute as she likes. Kathryn will be selling signed copies through her Etsy shop, BookishGirlGoods, and she'll also have them available at readings, writing workshops, and other events. Paper Nautilus will also have the book on sale. For more about the Vella Chapbook contest and Paper Nautilus Press, have a look at the press's website.—M.F.
MF: Congratulations on winning Paper Nautilus's Vella Chapbook Contest, and the publication of
Girls on Film
. I wondered if you might talk a little about the process of writing the chapbook.
KK: All the pieces in the chapbook were already written, and most of them had been published by the time I put it together, so it was more a process of selecting and matching complementary stories to create a cohesive ...
Read the full text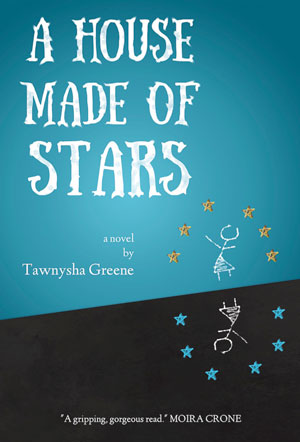 A HOUSE MADE OF STARS by Tawnysha Greene Burlesque Press, 189 pages, 2015.
reviewed by Kathryn Kulpa
In the very first scene of
A House Made of Stars
, Tawnysha Greene's debut novel, the ten-year-old narrator and her sister are awakened by their mother, who spirits them to a darkened bathroom where all three sit in the bathtub, towels piled over them, while the house shakes with thuds so loud even the narrator's deaf sister can feel their vibrations. Their mother tells them it's a game. She tells them they're practicing for earthquakes. But even at ten, the narrator knows it's not nature's rage they need to fear. It's their father's. Greene's voice in this novel is pitch perfect, an eerie and convincing combination of innocence and prescience. The hard-of-hearing narrator is homeschooled and isolated; her mother believes public schools will not teach "Godly things." Yet her understanding of their family dynamic and her father's mental illness are intuitive and profound. Without adult labels or filters, we see his depression, his paranoia, his moments of happy, expansive mania that can change in an instant to brutal  outbursts, and the scars he carries from his own violent childhood. We see her mother's ...
Read the full text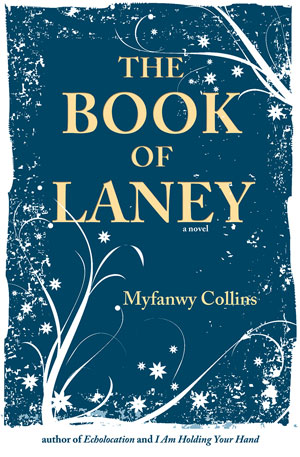 THE BOOK OF LANEY
by Myfanwy Collins Lacewing Books, 200 pages
reviewed by Kathryn Kulpa
When terrible acts of violence occur—as they do all too often in America—our thoughts naturally turn to the victims and their families. But what about the families of those who commit violent crimes? What if someone you grew up with was a school shooter, a terrorist, a mass murderer? That's the reality fifteen-year-old Laney is living. Her brother West and his friend Mark, two high school outcasts, boarded a school bus armed with machetes, knives, guns, and homemade bombs. Six people died; twelve were wounded. Mark blew himself up, but West made his way home to kill his mother, and he would have killed Laney, too, if police hadn't stopped him. Left with the wreckage her brother left behind, Laney feels completely alone, unwanted, even hated. Her father died when she was young, and her mother's boyfriend is only interested in leaving the state as soon as possible. Strangers phone the house with death threats. This is her only identity now: the killer's sister.
The Book of Laney
is a young adult novel about facing the worst things the world can hand out and learning ...
Read the full text
YVONNE IN THE EYE OF DOG
by Kathryn Kulpa
If God looked for Yvonne would he find her? If God looked down, past stars and satellites, through storm clouds thick and grey as dryer lint, would he see Yvonne in a stolen van, Yvonne in a darkened shopping plaza with Ma's Diner and A-1 Hardware, Crafts Basket and Pets Plus? Yvonne is down on options, down on her luck. Listening to the sighs and snores of her dog asleep in the back seat, the beat of rain on the roof. Her world the smell of wet dog. Her face in the mirror, hair wild, curling in the damp. Everything about her seems high-contrast, vampirish. Face white, except for that bruise her cover-up won't cover. Tired eyes. White eyeliner is the trick for that, Teena had taught her. No white eyeliner in Yvonne's make-up bag. No black, either. Almost out of tricks. She pats more cover-up on her eyelids, feels the oils in the makeup separate. Always something red and raw to show through. Yvonne likes to think that in this whole world not one person knows where she is right now. A parking lot, a strip mall, two hours ...
Read the full text
LOCAVORE
by Kathryn Kulpa
The streets smell like fried dough and there's the carnival sound of an outdoor mic, a tinny crackle that makes him think of Little League games and awards day at summer camp. It sounds like the end of summer. The locals are celebrating something, the patron saint of clam cakes. They're selling raffle tickets, but he's not buying chances. The sky is dark blue, but he's not watching the sky. The café door is open, inviting him to a darker world of scratched wooden floors and mismatched tables and hard metal chairs: the world of Latte Girl, whose sweet smile is only for the locals, whose cups she graces with sailboats and dragonflies and long-eared dogs, while his foam never holds more than an indifferent swirl. There's a line—there's always a line—but he doesn't mind. He likes to watch her tamp and pull; he likes that everything is done by hand on one old espresso machine; he likes that they are her hands, small and plump, still childish, with chipped black polish on her short fingernails. As often as he tries to touch those hands, she pulls back. Leaves the change on the counter, slides ...
Read the full text