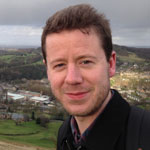 Rory McCluckie is a freelance writer and editor from Manchester, England. A graduate of the University of Leeds, he currently resides in Montreal.
---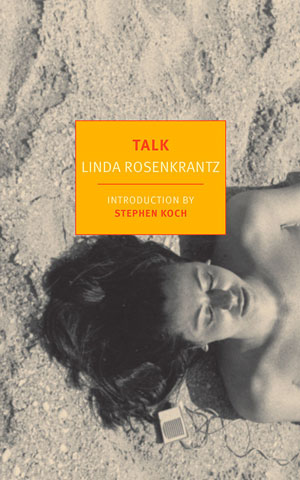 TALK by Linda Rosenkrantz NYRB, 215 pages
reviewed by Rory McCluckie
Whatever else it might be,
Talk
is the bearer of a remarkably terse and comprehensive title. Has there ever been a work that so accurately summarizes its contents in so short a space? In four letters, Linda Rosenkrantz encapsulated the interior of her 1968 literary experiment immaculately; this
is
a book of talk. All 215 pages are repositories of speech, unadorned by scenic description or third-person agency. What's more, they're pages of
genuine
talk, not a word of it imagined or fabricated. Over the summer of 1965, Rosenkrantz decided to capture the conversation of friends on tape, a process that eventually lead to her picking out three personalities, and presenting their interactions in the form of a "novel in dialogue." Stephen Koch's introduction fleshes out the context: "I had the tape recorder running all summer," Rosenkrantz recalls, even dragging the bulky monster to the beach. At first there were about twenty-five different characters and fifteen hundred pages of single-spaced transcript, which I took close to two years honing down to the three characters and two hundred fifty pages. Quite the project, in other words. A little later in this ...
Read the full text