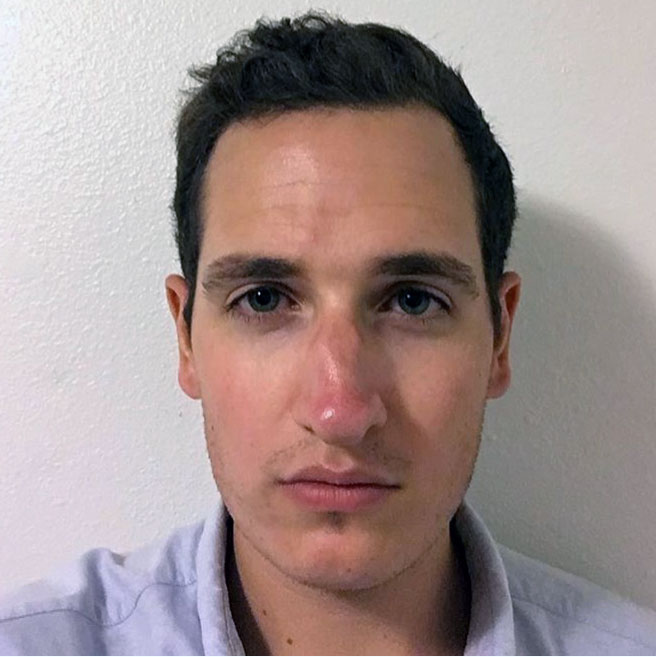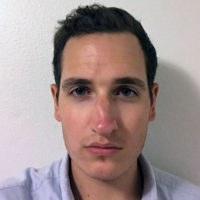 Cleaver Senior Poetry Editor Matthew Girolami holds an MFA from the Iowa Writers' Workshop, where he was a Teaching-Writing Fellow. His poetry appears or is forthcoming in The American Poetry Review, The Believer, Horsethief, Two Peach, and elsewhere. His reviews appear in Jacket2 and Poetry International Online. He lives in Iowa City and teaches at the University of Iowa.
---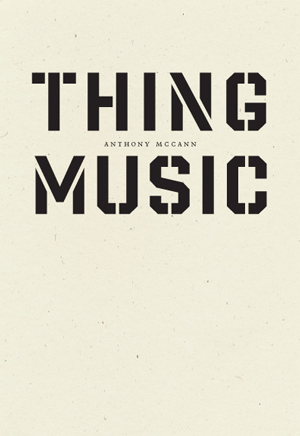 THING MUSIC by Anthony McCann Wave Books, 113 pages
reviewed by Matthew Girolami
Anthony McCann's newest collection,
Thing Music
, is not unlike a player piano, only instead of standards it plays John Cage or even Merzbow. That is to say, that while the reader recognizes McCann's
Thing Music
to be poetry as one recognizes Cage's compositions to be music, the common associations with either art—melody and harmony, form and line—are rearranged, actively dissonant, and yet nonetheless beautiful. Unlike familiar emotional confirmations found in melodrama or more confessional lyric poetry,
Thing Music
's reward is one of discovery: of new pleasures found in innovative poetic forms, and of newfound emotional connections made with the imagery and diction belonging to those forms. That is not to say
Thing Music
overtly plays with common poetic restraints; rather, the collection challenges the idea of form through its overall free-form stylistic execution, only leaving recurring motifs of formal structures, words, and images throughout the collection as trail blazes to unify the poems and enhance the reader's comprehension of the collection as a whole text. But what is a "text"? It seems McCann explores the text's limits as an object, that is, as a set of ...
Read the full text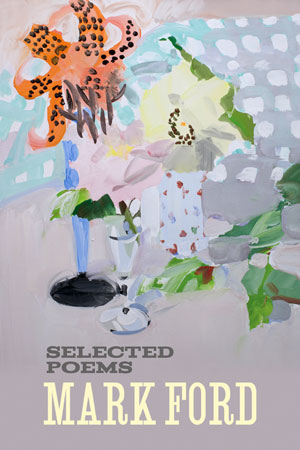 SELECTED POEMS by Mark Ford Coffee House Press, 146 pages
reviewed by Matthew Girolami
Mark Ford's
Selected Poems
is one loquacious houseguest. Appearing unexpectedly at your door one soaked evening, the speaker of these poems immediately pulls at the thread of your surprise as you prepare them some tea. Despite being visibly traveled the speaker is quite chipper, and as the details of their arrival unfold your home crowds with characters from British literature, mythic Roman gods, but also heirlooms—such is the cultural capital of this collection: both of the world and of the self. While this chronological sampling of Ford's previous three collections spans twenty-two years, along with new poems, the writing is consistently and uniquely Ford throughout. That is not a remark on growth, but rather Ford's authority: here is a poet who confidently knows his craft. While there is a twinge of John Ashbery in Ford's writing—one Ford would not deny, as he is an Ashbery scholar himself—Ford nods to his influence but distinguishes himself in his own right. And this distinction: Ford's uncanny blend of encyclopedic knowledge and a commitment to the mundane—or rather, a surreal spin on the mundane. Take this passage from "Affirmative Action," ...
Read the full text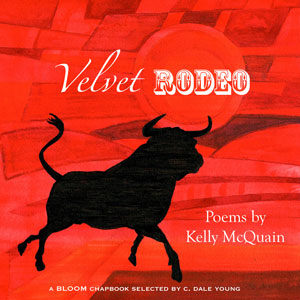 VELVET RODEO
by Kelly McQuain
Bloom Books, 42 pages
reviewed by Matthew Girolami
Between a single dawn and dusk, I shadowed a speaker through adolescence and into adulthood, from young summers in West Virginia to liquored confessions in Mexico. Kelly McQuain's
Velvet Rodeo
is a rare chapbook that spans such lengths—though, that is one of poetry's potentials: every verse paragraph a vignette. And yet while McQuain's poems are distinctively narrative, they are rife with imagery; from nature to anatomy, McQuain's imagery evokes experience, from discovering one's body to discovering parental fallibility. It is fitting then that
Velvet Rodeo
's opening poem, "Scrape the Velvet from Your Antlers," begins spiraling outward, from pastoral aesthetics to something more existential: Your brother and sister run to catch the horizon. You wade slowly through the lashing, alive with combustion, eager for bursting. This hill, once a forest, has long been cut low, untilled, rock-strewn, stubbled with stubborn flowers. Soapwort, Queen Anne's lace, whorled loosestrife seeded scattershot The evocative action at the beginning of this passage, "run to catch the horizon," casts a human experience on the plainly stated imagery following; in this sense, McQuain quite literally illustrates one of the poet's roles in ...
Read the full text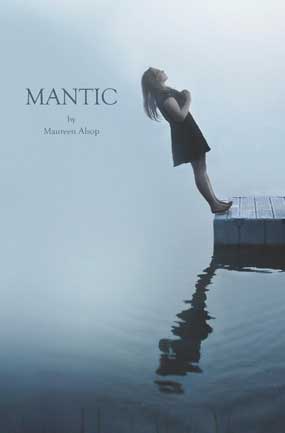 MANTIC by Maureen Alsop Augury Books, 68 pages
reviewed by Matthew Girolami
This is a book of annotations, a bibliography of divination. Like any bibliography, Maureen Alsop's
Mantic
is carefully researched and curated. The collection's title,
Mantic
, and periodic poems within the collection, are defined by the art of divining and the many ways to do so—"Gyromancy," "Ouranomancy," and "Ornithomancy" to name a few—but this is not an instruction manual: Alsop lays these terms bare and explicates them through human moments in verse. As the "-mancy" titles suggest,
Mantic
is as a much a lexical read (or listen—read aloud) as it is an exploration of reaction;
Mantic
is beautiful for its teaching verse and for its honesty: with poem after poem inspired by divining, Alsop points to the many ways humanity has attempted to shape the world in its favor, whether that favor comes from desire or fear. As a result, the poems shift from their theses and speak less of divining and prediction than what innately drives these practices and, ultimately, humanity. Alsop's poetry speaks to the sensory, material limitations of these human wishes and concerns. I urge one to read aloud because
Mantic
feverishly uses
sound
to mime ...
Read the full text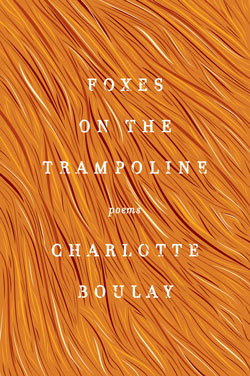 FOXES ON THE TRAMPOLINE
by Charlotte Boulay Ecco Press, 64 pages
reviewed by Matthew Girolami
You are in a field, a forest, or on a shore; you may have never been here before, but it brings forth some immense longing. Until last summer I had never been to the prairie, but it is strange how I miss it now—I miss its monolithic emptiness, and how it made me feel like a tiny monolith myself. We miss something or someone because we feel we belong there or with them. The speakers of Charlotte Boulay's debut poetry collection,
Foxes on the Trampoline
, feel their selves or their emotions belong in or to other, natural beings. Boulay articulates this longing through natural imagery—though not as descriptions, as per the nature poem's tradition, but as part and parcel of the human experience, juxtaposed to want, love, and loss. Take "Senza," (Italian for "without") from Part One of the collection: Jane says her grandfather cage-raised foxes. She remembers While these lines depict a man possessing animals as objects, the second line of "Senza" embodies Boulay's unique employment of nature imagery: no longer as object but subject; joined with Jane on the same line, the "cage-raised ...
Read the full text