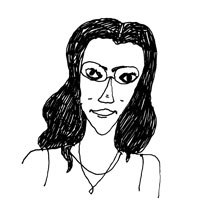 Tahneer Oksman is the Graphic Narrative Reviews Editor for Cleaver Magazine. She recently completed her Ph.D. in English Literature at the Graduate Center at CUNY. Her articles on women's visual culture have been published or are forthcoming in a/b: Auto/Biography Studies, Studies in American Jewish Literature, Studies in Comics, and several upcoming anthologies. She has taught at NYU-Gallatin, Brooklyn College, and Rutgers University in New Brunswick. Her book How Come Boys Get to Keep Their Noses?  is available from Columbia University Press. She is on faculty at Marymount Manhattan College as Assistant Professor of Writing and Director of the Writing Seminar Program. Author portrait by Liana Finck.
---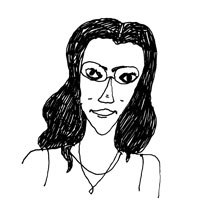 A CONVERSATION WITH TAHNEER OKSMAN
author of
 How Come Boys Get to Keep Their Noses? Columbia University Press, 296 pages
Interviewed by Ranen Omer-Sherman
Ranen
: I love all the epigraphs you begin your new book with but especially the one by Grace Paley, which is such a great way to think about the art of her narrative: "Everyone, real or invented, deserves the open destiny of life." Perhaps it is also a kind of prophecy of the radical forms of becoming that so many female Jewish artists seem to be so passionately exploring in our time in visual art, from Jill Solloway's
Transparent
all the way through the seven wonderful figures you explore in
How Come Boys Get to Keep Their Noses
. In discovering the complicated ways these women explore the relation between self and ethnicity or collective identity, have you learned something about yourself? Does invention figure in your own life as an academic or otherwise?
Tahneer
:
Oh, absolutely! I was a creative writing major in college, and for a long time I thought that the only way to pursue my dream of becoming a writer was to write novels. It took some time for me to realize that there's ...
Read the full text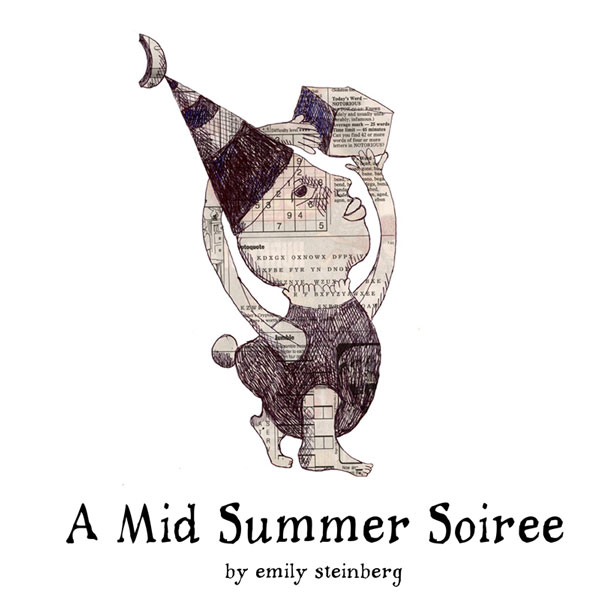 A MID SUMMER SOIRÉE A Visual Narrative by Emily Steinberg
Introduction by Tahneer Oksman
First sort through Emily Steinberg's
A Mid Summer Soirée
in quick succession. Then go back and read it slowly. This appealingly energetic set of captioned images is a storyboard of sorts. Each slide displays a beguiling creature or character, and sometimes a pair, pictured just above a crisply worded sentence encased in a neat, if bourgeois, font. We are presented with a simple trajectory: the individuals, spotlighted
in medias res
, are about to attend, or are attending, a party. These experiences do not clearly build on each other: "He'd been out of circulation a while." "They argued just before arriving." "She rooted through her closet and was dismayed." Trying to fill in the narrative gaps is part of the pleasure of the journey, as is, on the contrary, moving past those gaps in favor of experiencing the piece's seductive rhythm. The artworks—some fashioned in delicate colors, some in black-and-white—are offset by clean white backgrounds. Many of the images are clearly collages, intricately inked cut-ups of crossword puzzles, newspaper articles, and cartoons. "I'm interested in the idea of chance, and what happens when you don't control the ...
Read the full text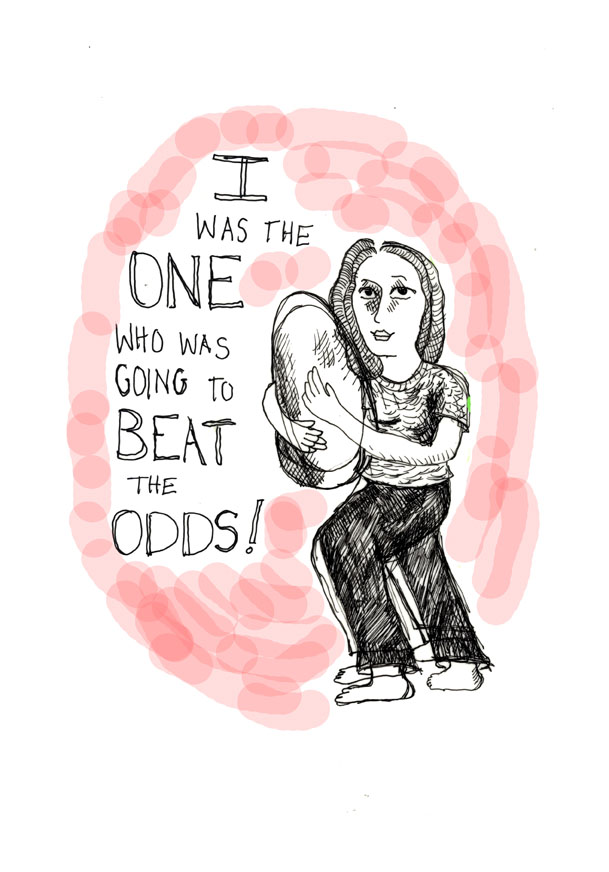 BROKEN EGGS 
A Visual Narrative
by Emily Steinberg
Introduction by Tahneer Oksman
To read Emily Steinberg's autobiographical visual narrative,
Broken Eggs
, a set of sixty-seven images accompanied by sprawling text and recounting her struggles with infertility, is to witness a series of concurrent, sometimes even conflicting, emotional transformations. From the first, our narrator appears engaging, intimate, and raw. She sits on the ground, her hands wrapped around her knees and her brow furrowed, delivering a back-story for the whirlwind series of events that follows. [
Image #1
]  She spent her twenties as an artist [
Image #3
] and her thirties unsuccessfully looking for love, while other life events—depression, anxiety, her mother's dementia— got in the way as well. [
Image #4
]  This is how she finds herself "on the cusp of forty," [
Image #5
] just married, trying to have a baby, and suddenly encountering the possibility that what seemed like such an inevitable life course might no longer be a possibility. Steinberg's narrator figures prominently throughout almost all of the pages, but particular visual details often shift. In one image, depicting herself undergoing interuterine insemination, her midriff and thighs widen, as though her body is stretching itself to accommodate this  new surreality. [
Image #23
]  In another ...
Read the full text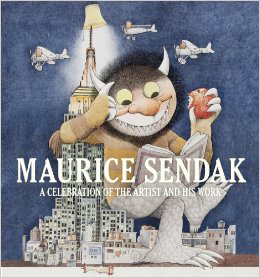 MAURICE SENDAK: A CELEBRATION OF THE ARTIST AND HIS WORK
Curated by Just
in G. Schiller and Dennis M.V. David
Edited by Leonard S. Marcus Harry N. Abrams Press, 224 pages
reviewed by Tahneer Oksman
In a collaborative comic strip published in
The New Yorker
in 1993, cartoon versions of Art Spiegelman and Maurice Sendak amble through a forest littered with their own creations peeking out at them from the background. Sendak's character wisely pontificates, "Childhood is deep and rich. It's vital, mysterious, and profound. I remember my
own
childhood vividly…" In the final panel, he adds, "I knew terrible things. But I knew I musn't let adults
know
I knew." Those of us who grew up reading Sendak's beloved children's book,
Where the Wild Things Are
—which is to say, very many of us—undoubtedly recognize in those words the strange and titillating worldview that belonged to the wolf-suit wearing Max. In a gorgeous 200-plus page coffee table book recently published by Abrams and in conjunction with a 2013 Sendak retrospective,
Maurice Sendak: A Celebration of the Artist and His Work
, readers can immerse themselves in this vivid worldview. The book is broken up into eleven chapters, each focused on a different ...
Read the full text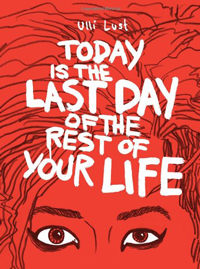 TODAY IS THE LAST DAY OF THE REST OF YOUR LIFE by Ulli Lust translated by Kim Thomson
Fantagraphics Books, 460 pages
Reviewed by Tahneer Oksman
Note: Lust's memoir was edited and translated into English by comics visionary Kim Thompson, who passed away earlier this week. This book, along with countless others, is a tribute to his legacy. --T.O.
Why weren't more women dharma bums, taking trips across the country like the Kerouac's and Cassady's and Snyder's of
On the Road
and beyond? Why weren't more of them trekking up desolation mountains, sleeping in boxcars, bumming cigarettes and hash and old paperbacks and swigs of wine from strangers?* Ulli Lust's thick graphic memoir,
Today is the Last Day of the Rest of Your Life
, though set in the early 1980's, decades after most of the beats had already burned out, and continents away – taking place in Austria and Italy – offers a potential answer, in the form of Lust's own resounding howl. The book features snapshots in the life of a girl, a newly self-affiliated punk raised just over the western side of the Iron Curtain. At almost seventeen, she sets off on foot for Italy with just the clothes ...
Read the full text