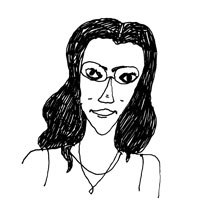 Tahneer Oksman is the Graphic Narrative Reviews Editor for Cleaver Magazine. She recently completed her Ph.D. in English Literature at the Graduate Center at CUNY. Her articles on women's visual culture have been published or are forthcoming in a/b: Auto/Biography Studies, Studies in American Jewish Literature, Studies in Comics, and several upcoming anthologies. She has taught at NYU-Gallatin, Brooklyn College, and Rutgers University in New Brunswick. Her book How Come Boys Get to Keep Their Noses?  is available from Columbia University Press. She is on faculty at Marymount Manhattan College as Assistant Professor of Writing and Director of the Writing Seminar Program.
---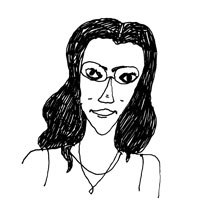 A CONVERSATION WITH TAHNEER OKSMAN
author of
 How Come Boys Get to Keep Their Noses? Columbia University Press, 296 pages
Interviewed by Ranen Omer-Sherman
Ranen
: I love all the epigraphs you begin your new book with but especially the one by Grace Paley, which is such a great way to think about the art of her narrative: "Everyone, real or invented, deserves the open destiny of life." Perhaps it is also a kind of prophecy of the radical forms of becoming that so many female Jewish artists seem to be so passionately exploring in our time in visual art, from Jill Solloway's
Transparent
all the way through the seven wonderful figures you explore in
How Come Boys Get to Keep Their Noses
. In discovering the complicated ways these women explore the relation between self and ethnicity or collective identity, have you learned something about yourself? Does invention figure in your own life as an academic or otherwise?
Tahneer
:
Oh, absolutely! I was a creative writing major in college, and for a long time I thought that the only way to pursue my dream of becoming a writer was to write novels. It took some time for me to realize that there's ...
Read the full text