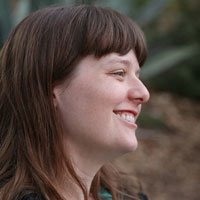 Katharine Coldiron's work has appeared in Ms., the Rumpus, Brevity, and elsewhere. She lives in California and blogs at the Fictator.
---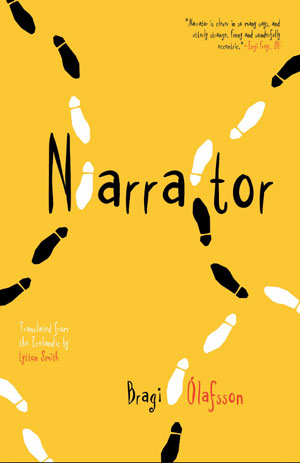 NARRATOR by Bragi Ólafsson translated from the Icelandic by Lytton Smith Open Letter Books, 120 pages
reviewed by Katharine Coldiron
Purchase this book to benefit Cleaver
A man walks to the post office to mail his manuscript to a publisher, but he doesn't complete the errand. Instead, he begins stalking another man, Aron Cesar, through Reykjavik. Hours pass. They watch the World Cup in pubs. They sit in the same movie theater watching
La Grande Bouffe
, a 1973 film about overconsumption. Aron is probably unaware of G., the stalker, following him everywhere with persistence but no outstanding purpose. After detailed observation, G. goes home without confronting Aron. The next day, G. decides he will after all mail the manuscript, which may or may not be the book,
Narrator
, which is currently in progress under the reader's eye.
Narrator
is brief and quirky, rich and absurd, metatextual and extremely simple. It's a walking narrative (in reality, a stalking narrative), which means it depends upon the motion of the narrator in order to go anywhere in particular. However, this book's range is only within the mind; Aron's and G.'s movements throughout Reykjavik are completely uninteresting, encompassing mostly pubs and shops of little ...
Read the full text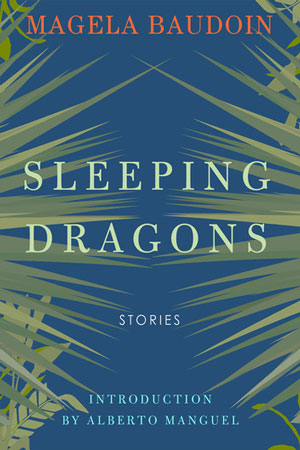 SLEEPING DRAGONS
by Magela Baudoin
translated by Wendy Burk and M.J. Fièvre
Schaffner Press, 140 pages
reviewed by Katharine Coldiron
Thank goodness Magela Baudoin's first book to be translated in English,
Sleeping Dragons
, is so short. The fifteen stories in this collection (adding up to only 140 pages) are so precise, bursting with such potency, that to increase the collection to 200 or 250 pages would just about kill the average reader. Nearly all the stories are perfectly formed, energetic little spheres—like new tennis balls, popping with their own elasticity the moment they drop out of the canister—and only so many of these spheres can hit a reader between the eyes before she must stop, dazed. The overall impression is of a writer with years of craftsmanship already behind her, ready to don the halo of South American literary fame. Baudoin is Bolivian, but she is clearly influenced not just by the humor and confidence of the usual South American figures (Borges, García Márquez), but also by the sharpness of American minimalists like Raymond Carver and Lydia Davis. These stories are expertly honed, whittled to beauty and often terror. In "Moebia," for instance, a journalist falls in love ...
Read the full text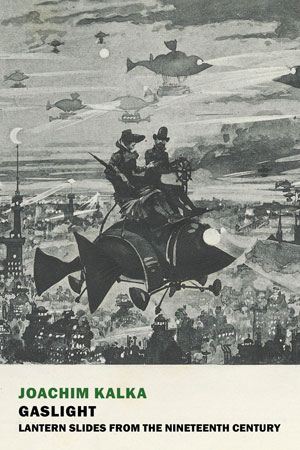 GASLIGHT: Lantern Slides from the Nineteenth Century by Joachim Kalka translated by Isabel Fargo Cole New York Review Books, 233 pages
reviewed by Katharine Coldiron
Purchase this book to benefit Cleaver
With a title and subtitle like
Gaslight: Lantern Slides from the Nineteenth Century
, the reader will be forgiven for thinking Joachim Kalka's book is a collection of visual art. It is not. Though it does contain a handful of visual descriptions, it bears not one illustration, woodcut, or photograph. No lantern slides, and no visual depictions of gaslight. What it has instead are words, many of them, artfully arranged. Kalka's words, assembled into eleven essays and a preface, are densely packed and remarkably pointed. Although his purpose is to glance back at the nineteenth century, not to historicize it, or even to theorize about it with a particular agenda, Kalka is a highly organized thinker. His insights prove scintillating, if specialized. The specialization is the rub. Few of the essays in this book are likely to be suitable for a reader without a preexisting interest in the essay's subject matter. For example, this reviewer has particular interest in Richard Wagner and Marcel Proust, and so I found the essays ...
Read the full text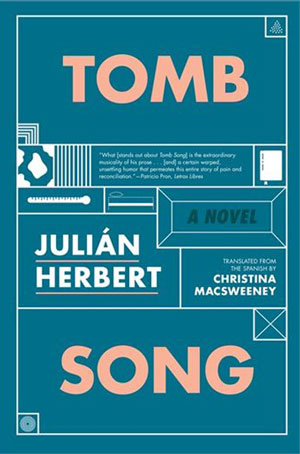 TOMB SONG by Julián Herbert translated by Christina MacSweeney
Graywolf Press, 224 pages
reviewed by Katharine Coldiron
What an odd book
Tomb Song
is. It contains prose both beautiful and profane, extensive self-awareness and a troubling level of self-ignorance. Its author and its narrator blur together into an entity that is never quite one or the other, and it doesn't distinguish between fiction and nonfiction with especial meticulousness. That is, the narrator and the author have the same name, the same wife and child, the same job, and the same literary accomplishments. It remains undefined whether, in what passages, and to what extent Herbert has fictionalized his life to write this book, which a reviewer in a Chilean newspaper called "an elegy to his mother." The book is, in fact, summarily about the narrator's mother dying over the course of a year in and out of the hospital, but the reader will find the scope to be much wider. The narrator examines his childhood, his marriage, his perspective on Mexican politics, his drug use, and his struggle to make the world conform to his needs, or vice versa. Since this is Herbert's first book translated into English, it's difficult ...
Read the full text