UNSHAPING THE ESSAY: Experimental Forms in Creative Nonfiction, taught by Sydney Tammarine, May 29—June 26, 2022

UNSHAPING THE ESSAY:




Experimental Forms in Creative Nonfiction


Taught by Cleaver Editor Sydney Tammarine
for intermediate and advanced nonfiction writers
5 weeks
May 29—June 26
Zoom meetings 11 am—12 pm ET on Sundays 5/29, 6/5, 6/12, and 6/19
$250
Class limit: 12

SOLD OUT

Memoirist Patricia Hampl said, "Memoir isn't for reminiscence; it's for exploration." Just as nonfiction writers explore the world and the internal landscape of their lives, they also explore the landscape of language: What is the best way to tell your story? How can the form we choose help us convey complicated ideas and experiences? And how do we know when a structure is working for us, rather than limiting us?

To answer that last question, I'll borrow a few words from writer Brandon Schrand: "[I]f you have finished reading something experimental and if by the end, you can't imagine it written in any other way, then the piece was successful."

In this class, we will explore the boundaries—and boundlessness—of creative nonfiction, diving deeply into questions of memory and language while trying our hands at various innovative forms. Topics will include:

Week One: Found Forms, also known as the "hermit crab essay"
Week Two: The Braided Essay, to help us write what's too hard to speak about directly
Week Three: Nonlinear Narrative, a breaking-free to flash backward and forward in time
Week Four: The Lyric Essay, where poetry and prose intersect

We will have weekly readings, writing prompts, peer workshops (asynchronous through Canvas), and discussions (synchronous through Zoom: 11am to 12pm EST on Sundays. Students will also revise one essay for instructor feedback. We welcome both new and experienced writers looking for motivation, structure, and enthusiastic feedback on their work.
---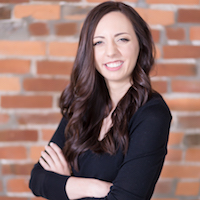 Sydney Tammarine's work has appeared in Ploughshares, B O D Y, Pithead Chapel, The New School's LIT, and other journals. Her essay "Blue Hour" was selected as a Notable Essay in The Best American Essays 2021. She is the co-translator of a book of poems, The Most Beautiful Cemetery in Chile. She holds an MFA in Creative Writing from Hollins University and teaches writing at Virginia Military Institute. She has led workshops at The Ohio State University, Hollins University, Otterbein University, and at high schools, including as Writer-in-Residence at Appomattox Regional Governor's School. She serves as flash and creative nonfiction editor for Cleaver.