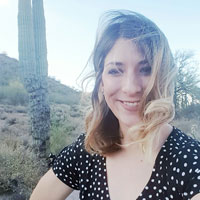 Jules Archer lives and burns in Arizona. She is the author of the flash fiction chapbook All The Ghosts We've Always Had (Thirty West Publishing House, 2018). Her work has appeared in SmokeLong Quarterly, kill author, Pank, The Butter, Maudlin House, and elsewhere. She likes to smell old books, drink red wine, and read true crime tales. Follow her on Twitter @julesjustwrite.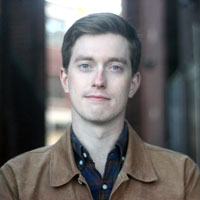 Thomas Barnes lives in Boston, Massachusetts, where he works as a copywriter. His writing recently appeared in the Southwest Review. You can find him on Twitter @thmsbrns
.
.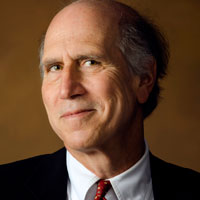 Joseph Bathanti is former Poet Laureate of North Carolina and recipient of the 2016 North Carolina Award in Literature. He is the author of ten books of poetry, including Concertina, winner of the 2014 Roanoke Chowan Prize. A new novel, The Life of the World to Come, was released in late 2014. His new volume of poems, The 13th Sunday after Pentecost, was released by LSU Press in 2016. Bathanti teaches at Appalachian State University in Boone, NC.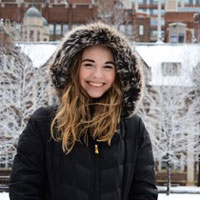 Charlotte Bausch is a sophomore at the University of Pennsylvania, studying English with minors in French and Art History. She grew up half in New York, half in New Jersey, with a brief but alarmingly cheese hat-filled stint in Wisconsin. She currently lives with her two best friends in a tiny, yellow apartment in Philadelphia. "Driving Lessons" is her first published piece.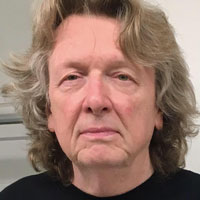 Roy Bentley is the recipient of a Creative Writing Fellowship in Poetry from the National Endowment for the Arts, and fellowships from the Florida Division of Cultural Affairs and the Ohio Arts Council. Books include Boy in a Boat (University of Alabama, 1986), Any One Man (Bottom Dog, 1992), The Trouble with a Short Horse in Montana (White Pine Press, 2006), Starlight Taxi (Lynx House Press, 2013); as well as Walking with Eve in the Loved City, a finalist for the Miller Williams Prize and due out from the University of Arkansas Press.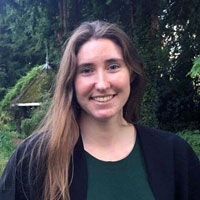 Susan G. Bouchard is an emerging writer and recent alumnus of the University of Pennsylvania, where she studied Creative Writing. Her nonfiction pieces have appeared in publications such as Vice and The Pennsylvania Gazette. She lives in Southern California with her family.
.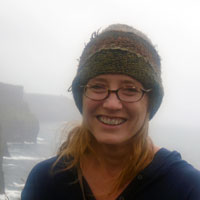 Maria Brandt has published plays, fiction, and nonfiction in several literary magazines, including InDigest, Rock & Sling, Arts & Letters, Prime Number Magazine, The Journal of Compressed Creative Arts, VIDA, and upstreet. Most recently, her collection New York Plays was produced by Out of Pocket Productions and published by Heartland Plays, and her novella All the Words won the Grassic Short Novel Prize. Maria teaches Creative Writing at Monroe Community College in Rochester, NY and is a founding member of Straw Mat Writers. She lives just outside Highland Park with her son William.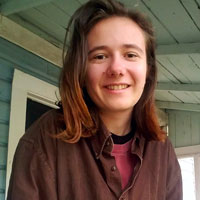 Avery Bufkin is an emerging writer from Atlanta, currently residing in Athens, GA. They're an undergraduate at the University of Georgia, studying economics and English.
.
.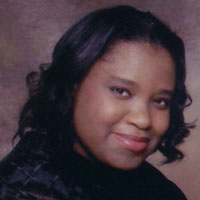 Nicole Burney is a native of New Jersey. She's drawn to explore language, estrangement, and the myriad ways poetry allows one to reconnect. She joined the Somerset Poetry Group around 2015, in order to commune with other Jersey poets and conquer stage fright. She also works as a literacy volunteer for non-native English speakers. She's appeared or will appear in The Rumpus, Cold Creek Review, Glass Poetry, and Obsidian Literature & Arts.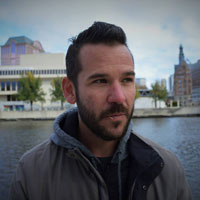 Jonathan Cardew's stories appear or are forthcoming in Wigleaf, Cream City Review, Passages North, Superstition Review, JMWW, People Holding, and Atticus Review, among others. He is the fiction editor for Connotation Press and contributing books reviewer for Flash: The International Short-Short Story Magazine. He recently won the Best Small Fictions Micro Fiction Contest. Originally from the UK, he lives in Milwaukee, Wisconsin.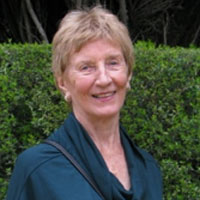 Mary Crow has published three collections of poems, three chapbooks, and five books of translation. Her most recent book of poems is Addicted to the Horizon. She spent January 2011 in Egypt at a residency in El Gouna; her experiences flying into the spring uprising resulted in a new poetry manuscript, As the Real Keeps Slipping.
Nandini Dhar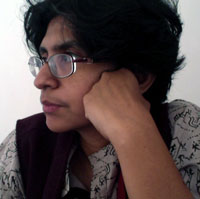 is the author of the book Historians of Redundant Moments (Agape Editions, 2017). Her poems have recently appeared or are forthcoming in New England Review, Memorious, New South, Best New Poets 2016 and elsewhere. Nandini hails from Kolkata, India, and after living in the US for 15 years, she has recently gone back to her home country, where she works as an Associate Professor of Literary Studies at OP Jindal Global University.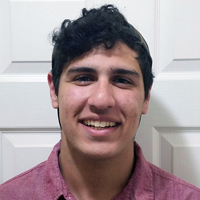 Youssef Helmi is a junior at Florida State University where he studies Creative Writing, Political Science, and Arabic. His flash piece "More" was featured in Issue 17 of Cleaver Magazine. When not writing, he enjoys playing NBA 2K, watching Studio Ghibli movies, and musing over the musical merits of death metal.
Mars Hu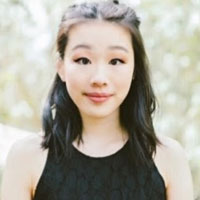 is the Editor-In-Chief of Venus Mag and author of the chapbook Ocean's Children (Platypus Press, December 2016). Her work is forthcoming or has been published in Red Paint Hill, Eunoia Review, Cadaverine, Track Four, and more.
.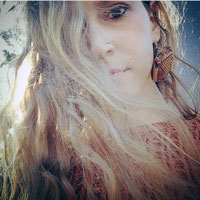 Originally from Cali, Colombia, Verónica Jordán-Sardi immigrated to the United States with her immediate family as a young teen fleeing sociopolitical unrest. She holds a B.A. in English Literature and French from the University of Florida, an M.A. in Comparative Literature from the University of Iowa, and an M.F.A. in Creative Writing from California College of the Arts. Her work can be found in Columbia Journal, Litro Mag, and Comparative Literature Commons. Verónica currently lives in New York where she teaches writing and reading in English as a second language at the City University of New York.
Davy Knittle's poems and reviews have appeared recently in Fence, The Recluse, Columbia Poetry Review and Jacket2. He lives in Philadelphia where he curates the City Planning Poetics series at the Kelly Writers House.
.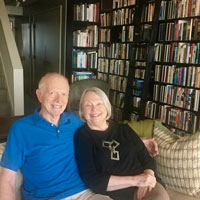 Susan Knox is an essayist, short story writer, and the author of Financial Basics, A Money Management Guide for Students published by Ohio State University Press. Her stories and essays have appeared in Blue Lyra Review, CALYX, Forge, The MacGuffin, Zone 3, and elsewhere. In 2014, her essay, "Autumn Life" was nominated for a Pushcart Prize. She and her husband live in Seattle.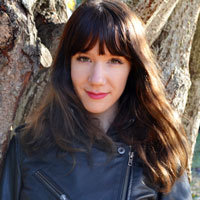 Jessica Lampard is a graduate of the University of Victoria's creative writing program. She worked as a technical writer before turning her attention to literary fiction. She has since won second place in Geist's 13th annual Postcard Story Contest, and one of her short stories is forthcoming in EVENT. She currently lives in Victoria, BC.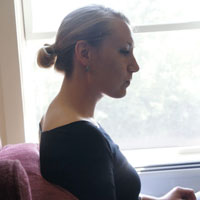 Julia Leverone adjunct lectures at UT Dallas in Spanish and creative writing. Her second chapbook, "Little Escape," won the 2016 Claudia Emerson Poetry Chapbook Prize from JMWW; her book of translations, Fuel and Fire: Selected Poems of Francisco Urondo, is forthcoming from Diálogos Press. Her poems have been placed in Cimarron Review, Salamander, Posit, the Cortland Review, and other literary venues. Julia is the editor of Sakura Review.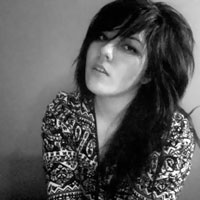 Taylor Lorenzo is a graduate student at Missouri State University and currently serves as a Poetry Editor for Fields Magazine and an Assistant Fiction Editor for Moon City Review. Her work has appeared in The Cossack Review, Wu-Wei Fashion Mag, and Metatron's online journal.
.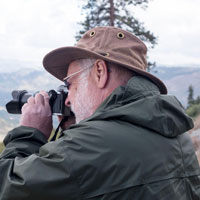 Robert Lietz's poems have appeared in numerous journals, including Agni, Antioch Review, Carolina Quarterly, Colorado Review, Georgia Review, Missouri Review, Poetry, and Shenandoah. Eight collections have been published, including Running in Place, At Park and East Division, The Lindbergh Half-century (L'Epervier Press,) Storm Service, and After Business in the West (Basal Books.) His poems have appeared in several webzines.  Additionally, he spends a good deal of time taking, post-processing, and printing photographs, examining the relationship between the image-making and the poems he is exploring.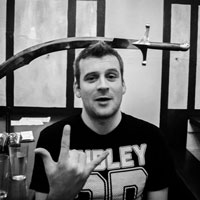 Matt Muth is the co-founder and Editor-in-Chief of Pacifica Literary Review. His poems have appeared or are forthcoming in Heavy Feather Review, RHINO, Rattle, Nashville Review and The Adirondack Review. He teaches writing at a technical college for video game designers in Redmond WA, lives in Seattle, and is a solid beer-league hockey player.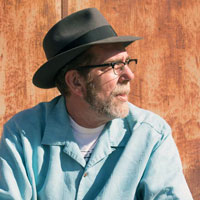 Mark A. Nobles is a Fort Worth-based writer and filmmaker. His work has appeared in Sleeping Panther Review, Crimson Streets, and other publications. He has produced and/or directed three feature documentaries and several short, experimental films. He can be found on Facebook @FlyinShoesFilms.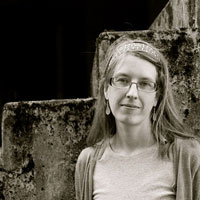 Kathryn Nuernberger is the author of the essay collection Brief Interviews with the Romantic Past, (Ohio State University Press, 2017) as well as two poetry collections, The End of Pink  (BOA, 2016) and Rag & Bone (Elixir, 2011). A recipient of fellowships from the NEA, Bakken Museum of Electricity in Life, and American Antiquarian Society, she is an Associate Professor of Creative Writing at the University of Central Missouri, where she also serves as the director of Pleiades Press. Recent essays appear in or are forthcoming from  Brevity, Cincinnati Review, Copper Nickel, Paris Review, The Journal, and Tupelo Quarterly.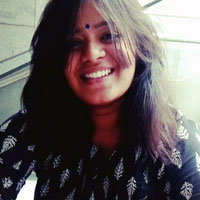 Stuti Pachisia is an undergraduate student of literature in English at Lady Shri Ram College for Women, Delhi. In the past, she has reported and written about politics, conservation and education. She hopes to someday teach and write poetry.
.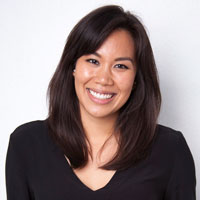 Ploi Pirapokin's work is featured in Tor.com, Apogee Journal, the Bellingham Review, Fiction International, HYPHEN Magazine, and more. She has received grants and fellowships from the San Francisco Arts Commission, the Creative Capacity Fund, the Headlands Center for the Arts, the Ragdale Foundation, Kundiman, and others. She holds an MFA in Fiction from San Francisco State University.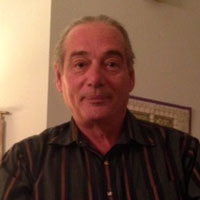 Cliff Saunders has been writing and publishing poems for more than forty years. He is the author of several chapbooks, including Mapping the Asphalt Meadows (Slipstream Publications) and This Candescent World (Runaway Spoon Press). His poems have appeared recently in Serving House Journal, Five 2 One, The Big Windows Review, Rumble Fish Quarterly, and Snow Jewel. He lives in Myrtle Beach, where he works as a freelance writer.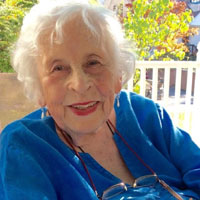 Lee Sennish's poems have been published or are forthcoming in decomP, Kestrel, The Sow's Ear Poetry Review, The Alembic, Scholastic Magazine, The Blue Door Quarterly, and The Forum. Her chapbook, I Choose Fire, was a finalist for the Slapering Hol Press Sanger-Stewart Chapbook Contest. She received an M.A. in literature from Hunter College, where she was advised by Jean Valentine. She currently takes courses at the Hudson Valley Writer's Center and lives in Cottage Valley, N.Y.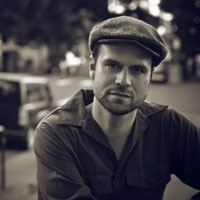 John Sibley Williams is the editor of two Northwest poetry anthologies and the author of nine collections, including Disinheritance and Controlled Hallucinations. An eleven-time Pushcart nominee, John is the winner of numerous awards, including the Philip Booth Award, American Literary Review Poetry Contest, Nancy D. Hargrove Editors' Prize, Confrontation Poetry Prize, and Vallum Award for Poetry. He serves as editor of The Inflectionist Review and works as a literary agent. Previous publishing credits include: The Yale Review, Midwest Quarterly, Sycamore Review, Prairie Schooner, The Massachusetts Review, Poet Lore, Saranac Review, Atlanta Review, TriQuarterly, Poetry Northwest, Third Coast, and various anthologies.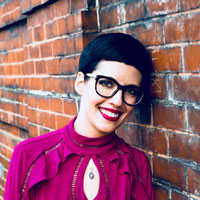 Daryl Sznyter is a Pushcart Prize-nominated poet and content writer from Northeast Pennsylvania. She received her MFA in Poetry from The New School. Her work has appeared in Phoebe, Gravel, The American Journal of Poetry, Poet Lore, WomenArts Quarterly, Bop Dead City, and elsewhere. Her first full-length collection of poems, Synonyms for (Other) Bodies, is forthcoming from New York Quarterly Books in March 2018.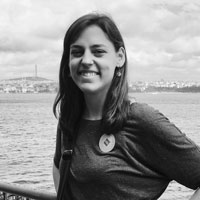 Claire Stamler-Goody is a writer, scientist, and photographer living in Chicago. Her previous work has appeared in TIMBER Journal, Birds Piled Loosely, and Linden Avenue Lit. She can be found on Twitter @cstamlergoody.
.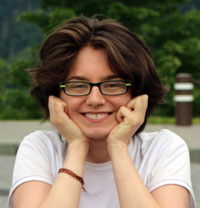 Nikki Stavile is a second year MFA candidate in Creative Writing at Hollins University. She deals with the dilemma of writing a lot of words and running a lot of miles on a near-daily basis. Nikki's work has been published in or is forthcoming in Scoundrel Time and Artemis Journal. She resides in Roanoke, Virginia, with her partner and an abundance of Legend of Zelda video games, in a house depressingly devoid of cats.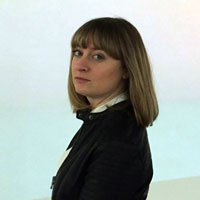 Sarah Walker is a writer living in Boston, Massachusetts, originally from Scranton, Pennsylvania. She studied writing and film at Bridgewater State University. Her work has appeared in The Bridge, Burrow Press Review, Dirty Chia, and others. She is currently a Dennis Lehane Fiction Fellow at the Solstice MFA Creative Writing Program of Pine Manor College.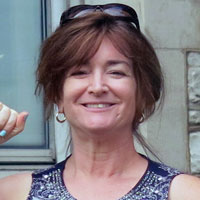 A.E. Weisgerber (@aeweisgerber) is Poetry Out Loud's 2017 Frost Place Scholar, and a 2014 Kent State University Reynolds Journalism Fellow. Her prose appears in SmokeLong Quarterly, DIAGRAM, Structo UK, and the Zoetrope Cafe Story Machine. Her flash has been shortlisted by the Wigleaf Top 50 and Best Small Fictions.  Her latest project is a prayer book.  She lives in New Jersey with her husband and sons. More at anneweisgerber.com.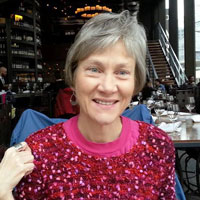 Nance Van Winckel is the author of eight books of poetry, most recently Our Foreigner, winner of the Pacific Coast Poetry Series Prize (Beyond Baroque Press, 2017), Book of No Ledge (Pleiades Press Visual Poetry Series, 2016), and Pacific Walkers (U. of Washington Press, 2014). She's also published five books of fiction, including Ever Yrs, a novel in the form of a scrapbook (Twisted Road Publications, 2014), and Boneland: Linked Stories (U. of Oklahoma Press, 2013). She teaches in the MFA programs at Eastern Washington University and Vermont College of Fine Arts. Read more at her website.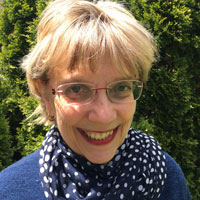 Karen Zey is a Canadian educator and writer from la belle ville de Pointe-Claire, Quebec. Her work has appeared or is forthcoming in  Brevity Blog, Cold Creek Review, Crack the Spine, Drunk Monkeys, Hippocampus, Proximity's "True,' and other places. Karen's CNF story, "Tough Talk," was nominated by Prick of the Spindle in 2015 for a Pushcart Prize. In this piece, names have been changed to protect the confidentiality of the subjects.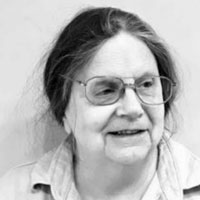 Martha Zweig's latest collection, Get Lost, winner of the 2014 Rousseau Prize for Literature, is forthcoming from The National Poetry Review Press. Previous collections include: Monkey Lightning, Tupelo Press 2010; Vinegar Bone (1999) and What Kind (2003), both from Wesleyan University Press, and Powers, 1976, a chapbook from the Vermont Arts Council. She has received a Whiting Award, Hopwood Awards, Pushcart and Best-of-the-Net nominations, and has published most recently in Slice; Spillway, Innisfree and Superstition Review.