EKPHRASTIC POETRY: The Art of Words on Art, taught by Cleaver Poetry Editor Claire Oleson, October 15 — November 19, 2022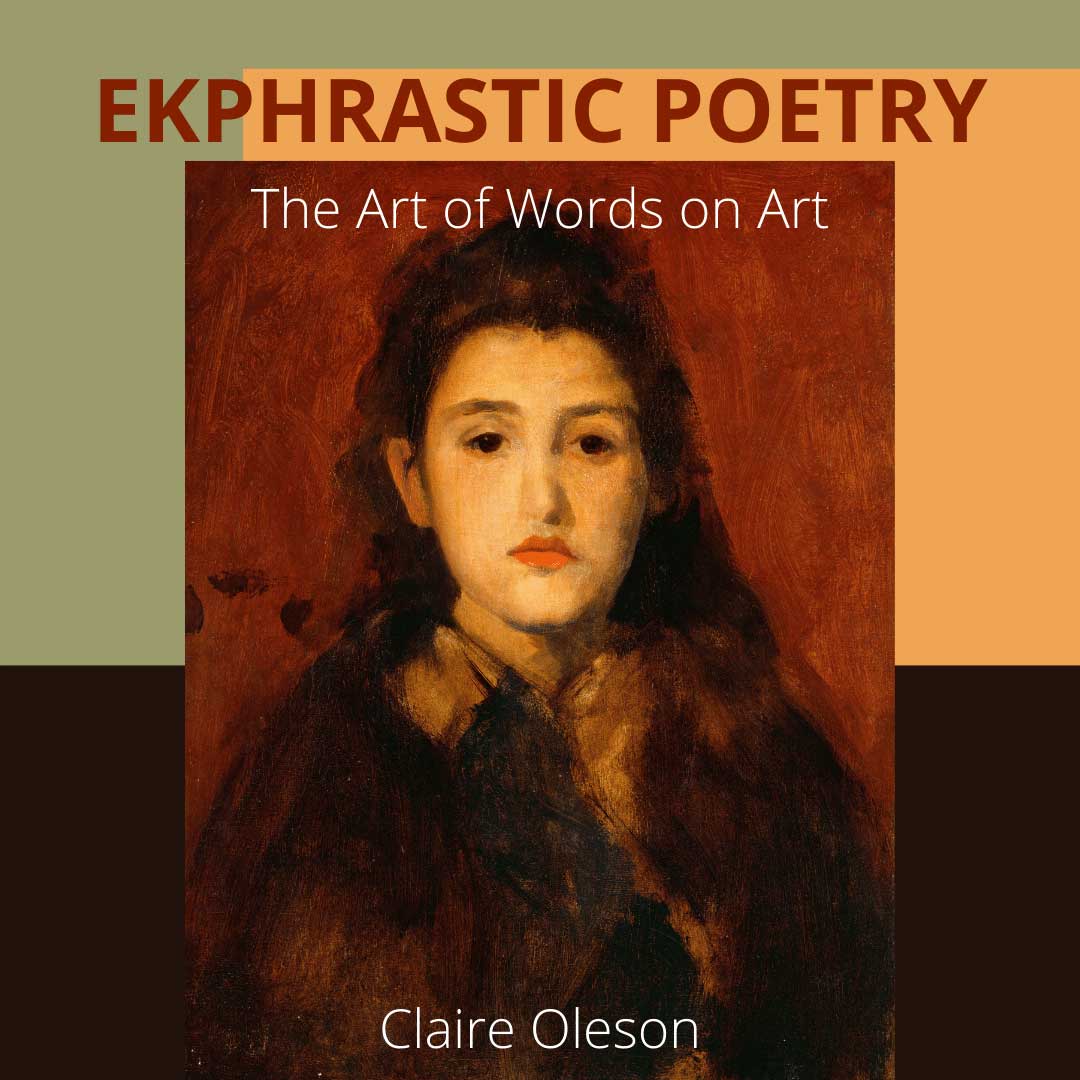 EKPHRASTIC POETRY: The Art of Words on Art
taught by Cleaver Poetry Editor Claire Oleson
October 15 — November 19, 2022
Asynchronous with optional Zoom meetings 11 am ET on Saturdays 10/22, 10/29, and 11/19
$250
Class Limit: 14
Questions: [email protected]


In this course, we will read and write ekphrastic work: that is, poetry that responds to, echoes, amplifies, and or converses with works of visual art. This class aims to both expose participants to a wide variety of ekphrastic writings as well as cultivate their own ability to see beyond the literal and bring the personal in conversation with the descriptive. Far more than merely describing a painting or detailing a sculpture, this workshop asks its students to learn how to place their own voice on the paint, on the marble, and come away with far more than a museum plaque is asked to offer.
Each week, we will look at two to three poems that focus on a shared medium of artwork and investigate how they bring something illuminative and transformative to the pieces they draw from. This class is designed to create a platform on which to find, develop, and hone the ability to apply language to art. Navigating the gap between the two, and gaining the sight to selectively amplify and diminish the desired elements, will allow the poet's voice to not only present a painting, but more vitally, present their own gaze on a specific piece's role in a specific onlooker's life.
For five weeks, participants will be encouraged to find themselves within their language and explore the ways in which they may take on an identifiable sense of voice, self, and vision on the works of art they choose to investigate. Fundamentally, this is a workshop about seeing one's own eyes and inviting readers into that sight.
We will work primarily on generating new work, encouraging participants to push their boundaries and hone their vision to create memorable and authentic writing. The workshop model will facilitate constructive responses from both peers and the instructor. Particular attention will be placed on the spaces between art and writing that the participants bring to class. Works of art will also be provided for prompts, but participants will be highly encouraged to bring works of art to the class that they are attached to and inspired by.
The readings will be brief but rich, with the intent of inviting multiple re-readings, close readings, note-taking and flexibility for everyone's lives and work. Supplemental reading will be available for those hungry for more plums from the proverbial icebox. Prompts will be provided inspired by the week's reading, but will be designed more as springboards for beginning rather than hard-and-fast regulations. Work will be submitted weekly for peer and instructor review. One piece will be chosen by the student for revision for the final class. Optional Zoom conferences will be held to discuss the reading for those interested. We welcome both new and experienced writers looking for motivation, structure, and constructive criticism.
A final optional Zoom meeting will be held as a reading of our work. This will be a veritable museum showcase!
---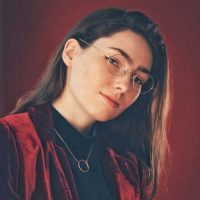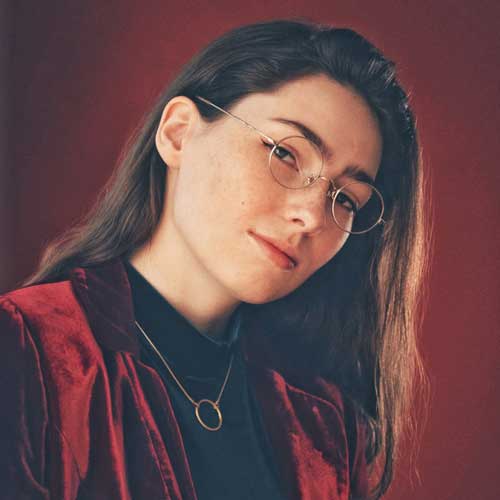 Claire Oleson is a queer writer and 2020 Emerging Writer Fellow at the Center for Fiction. Her work has been published by the Kenyon Review online, the University of Kentucky's graduate literary journal Limestone, the LA Review of Books, and Newfound Press, among others. She is the 2019 winner of the Newfound Prose Prize and the Poetry Editor at Cleaver Magazine. Her chapbook, Things from the Creek Bed We Could Have Been, debuted May, 2020.
Schedule (October 15 — November 19)
New Modules posted on Mondays,
Pieces due by Friday, 11:59
Feedback from All Due by Sunday, 11:59
Zoom sessions on Saturdays at 11 AM
One on Oct 22, one on Oct 29
Final zoom reading: Nov 19
SYLLABUS
1: Introductions: What is Ekphrasis?
We will open with an investigation of what Ekphrasis means as well as how the instructor is applying the term to push participants to explore writing that does more than merely describe. This week will focus on writing inspired by paintings with particular attention paid to how poets may bring their voices to subvert the expectations of what it means to make art about art.
2: Picture This: The Snapshot
This week, we will dive into writing that borrows inspiration from photography. With the intentions of the brush stroke gone, how do we come to understand both the hand behind the camera and behind the keyboard at once? We will ask how we can see voice and vision in a space that may seem objective, but can be anything but, given the right framing and focus.
3: Sculpted Expressions
This module will explore writing on sculpture and physical form. This week will also encourage the participants to write in a poetic form of their choosing, with resources on form provided. In changing our formal approach to a slightly stricter medium, we will get closer to the limitations and the freedoms of what it means to cleave stone with verse.
4: The Personal Canvas
After a week of stricter bounds, this second to last week will ask participants to select a medium of their own choosing to explore in writing and consider how they might translate its emotion, physicality, intention, and impact into their own language.
5: The Final Framing
In this final module, we will take a moment to look at pieces that invite ekphrasis into their stanzas, but do not center on one single piece of art, or even art itself, for their entirety. Poets will be asked to revise one piece from the course and diversify their focus in revision: including their ekphrastic work inside a larger world of writing and reflection. This will allow us to hone the intention of what art to include in our writing, where, and perhaps most crucially—why?