WRITING THE BODY, taught by Marnie Goodfriend, May 25—June 22, 2022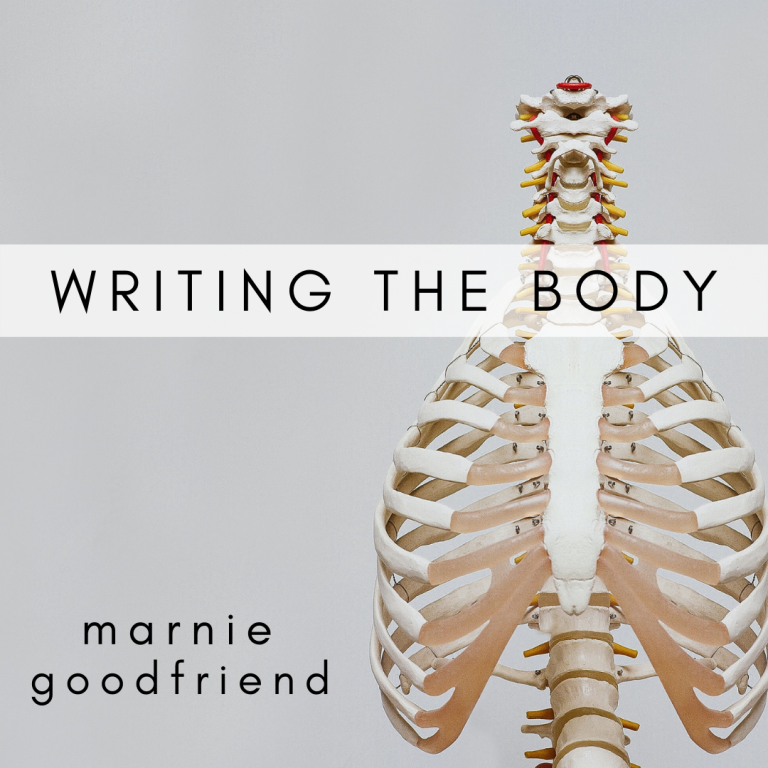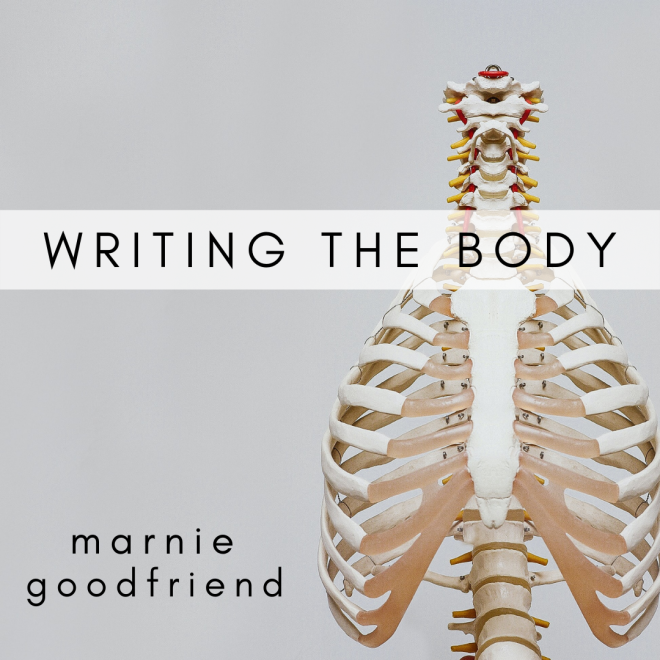 WRITING THE BODY
Taught by Marnie Goodfriend
For beginner to advanced nonfiction writers
5 weeks
May 25—June 22
Zoom meetings 7 pm—8:30 pm ET on Wednesday 5/25, 6/1, 6/8, 6/15 and 6/22
$250
Class limit: 12
Questions: [email protected]
SOLD OUT
We all live in and through our bodies. Connection to the self and how we perceive, and are perceived, by the world around us is intrinsically tied to the vessel we reside in. Bodies can be political battlegrounds, sacred spaces, pleasure palaces, and crime scenes. As creative nonfiction or hybrid writers, how can we deepen our writing and understanding of ourselves by looking at the layered relationship we have with our bodies?
Open to new and seasoned writers, this six-week workshop will focus on six pressure points to generate new material from different life experiences: eating, politics, health, intimacy, physical and emotional trauma, and crime. We will read works by writers such as Roxane Gay, Chanel Miller, Kiese Laymon, Maggie Nelson, and Porochista Khakpour to spark ideas about we can approach our own stories about the body.
Each class will include exercises, writing prompts, and discussions of assigned readings. Participants will workshop one essay and receive feedback on their generative writing in a safe and encouraging environment.
Week One: Eating
What we feed our bodies with shapes the physical vessel we inhabit and affects the way we are seen in the world. Week one explores the stories we have about edible consumption, deprivation, diets, habits, and traditions. We'll write and share our in-class writing prompt in a safe and supportive space and discuss ways to expand upon generative exercises.
Week Two: Illness and Injury
Our physical and mental maladies — and those that affect our loved ones — can scar and strengthen us. What can we learn from listening to our bodies' first language? How do we answer back? Week two includes in-class writing, sharing, readings and conversations around it hurts — the very first words we learned to express pain.
Week Three: Sex
Sex can be an act of love, passion, obsession, power, abuse, ectasty, and pain. It's also arguably one of the trickiest experiences to write about. It requires the same vulnerability necessary to shed our clothing and express ourselves through touch. We will approach writing about sex with gentleness, honesty, and, depending on the experience, anger or humor. Week four will explore the often taboo subject and how we mine for the words to articulate our relationship to intimacy or the absence of it.
Week Four: The Body Politic
The choices we make for our bodies are hotly-debated issues that cause division among people and places. What do we do when our bodies become battlegrounds and personal choices are designated a public domain? How do we reclaim our bodies if we never had choices to begin with? Week three explores the body as a political instrument of power, persuasion and fear. We'll write about seeing the body as a larger entity and our personal relationship to other people and institutions invading the skin we live in.
Week Five: Movement
Movement is another tool to express how we walk through this earth. Like touch, sense or smell, it guides a reader through our personal experience by showing not telling. As life observers and documentarians, how can we use gestures, motion or inertia to deepen a story? In week five, we'll consider where we can include movement to add depth and dimension to our written narratives.
---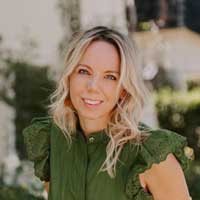 Marnie Goodfriend is a writer, sexual assault advocate, and social practice artist. She is a 2018 VCCA fellow, recipient of the Jane G. Camp scholarship, and a 2016 PEN America fellow. Her advocacy work, Write to Healing, helps sexual assault survivors reauthor their experience through narrative healing. Marnie's essays, articles, and other writing appear in TIME, Washington Post, The Rumpus, She Knows, Health, and elsewhere.
Read her essay "Fund What You Fear" on Cleaver.